Welcome back! We saved your shopping cart for you:
View Cart
This Item is Discontinued, however these items are available:
Free Shipping!
NITECORE MT26 Multi-Task LED Flashlight - 800 Lumens with CREE XM-L U2 LED - Uses 2 x CR123A or 1 x 18650
Usually ships the next business day
Battery Junction 30 Day Warranty
Every Order Ships Directly From The United States
Authorized Dealer For All Products Sold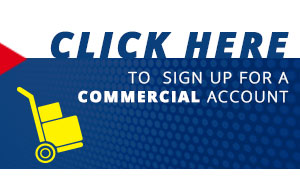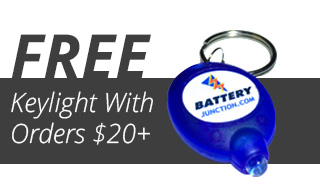 Description
NITECORE MT26 Multi-Task LED Flashlight
The MT26 may be smaller than most high-output flashlights but it packs a powerful 800-lumen output. This multi-task light has two modes: turbo and user-defined, which can be configured for just about any type of situation. With the head fully tightened, the light is in Turbo mode. The light will output its maximum 800 lumens of output in this mode and allows momentary output with the tailcap switch. A half-press momentarily activates the light and a full press (click) gives constant output. The MT26 uses a CREE XM-L U2 led powered by two CR123 or 1 18650 battery and is impact resistant up to 4.9 feet and water resistant to IPX-8 standards.

With the head loosened about a half a turn, the light goes into the user defined mode. Switching the light on and off cycles through the different outputs: high, medium, low, SOS, and strobe. The last output level you select (after leaving the light off for more than 2 seconds) will remain when the light is turned on. At any time, tightening the head will put the light back into Turbo mode.
Features:
Fully customizable output and brightness levels
High efficiency circuit board
Two rapid switching modes suit various user requirements
Intelligent memory functions
Anti-rolling design
Reverse polarity protection
Broad voltage drive circuit is compatible with rechargeable and non-rechargeable Li-Ion batteries
Toughened ultra-clear mineral glass lens has an anti-reflective coating
Aero grade aluminum alloy hard anodized Type III military grade body construction
Detachable two-way anti-rolling clip
Purpose-made rhombic knurling for better grip
Accessories: Clip, tactical ring, lanyard, quality holster, spare plastic cap, and spare O-ring
Specifications:
Max lumen output: 800 lumens
Output and runtime:

Turbo: 800 lumens (2 hours)
High: 250 lumens (5 hours)
Mid: 78 lumens (17.5 hours)
Low: 25 lumens (45 hours)

Impact resistant to 4.9 ft. (1.5 m)
Water resistant to IPX-8 Standards
Uses 2 x CR123A or 1 x Li-Ion 18650 Battery (Batteries not included)
Dimensions:

Length: 5.87" (149mm)
Head Diameter: 1.34" (34mm)
Tail Diameter: 1" (25.4mm)
Weight (w/o battery): 4.69oz (133g)
PLEASE NOTE: After three minutes of using Turbo Mode, the flashlight will lower its output automatically to prevent overheating and maximize efficiency for optimum runtime.
Reviews
NITECORE MT26 Multi-Task LED Flashlight - 800 Lumens with CREE XM-L U2 LED - Uses 2 x CR123A or 1 x 18650
Jeffery

Bourbonnais, IL

5 Stars

I would recommend this item to a friend.




Good price

September 22, 2016

Great price for really good light. I have had this light for awhile. Works very well. Bright light.
Scott

Buffalo, NY

5 Stars

I would recommend this item to a friend.




Updated review

November 28, 2014

I was partially right in my 3-star post. It will do as I said... if you use CR123 batteries. If you use 18650 batteries it works like a dream. It's my primary duty light now.

Pros:

Well thought out design.

Cons:

NONE. Just wish the beam was more of a spot for longer distance.
Alex P

Sandusky, Ohio

5 Stars

I would recommend this item to a friend.




Best carry flashlight EVER

November 22, 2014

Bought at BJ over a year ago. I have and use Olight's too, but I liked the 800 lumen capability. I have used that function many times. Workhorse at 500 lumens and very conservative on CR123A cr17345 Panasonics. Wanted to upgrade to 18650 protected battery but then I read a review of battery types and observed that protected 18650 batteries are slightly larger and longer and might not fit all CR123A flashlights. Never to worry, the MT26 is longer and larger diameter to accommodate the protected 18650 battery. Strobe feature should be enhanced with 18650. Good deterrent.

Pros:

Outstanding performance, didn't have to switch flashlights to upgrade to 18650 protected cell, constant companion.

Cons:

hot head on 800 lumens.....small diamond with 3 heat vapors rising and small engraved HOT beneath triangle.....BELIEVE IT. Super hot when light comes on in your pocket when twisted to turbo. Won't do that again.
Bill

Pittsburgh, PA

5 Stars

I would recommend this item to a friend.




Very nice light

October 5, 2014

I have to say I am impressed by the performance of this light. Very bright. Nice neutral white beam that is a good combination of throw and flood. Performance really excels with 18650 rechargeables. Highly recommend it.



Love This Light

February 9, 2014

I\'ve bought this light 2 years ago from Battery Junction. This is my EDC light. This light came in very handy durning the May 20th Tornado in Moore Oklahoma. We didn\'t have power for a week. It was great for cleaning up debris and lighting up the street to look for people stealing stuff. I use a UltraFire XML 18650 2600mAh batteries. One battery usually last me a week. I would highly recommend this light.



Excellent light

May 17, 2013

More finely machined and manufactured than many other \"big name\" brands-really worth the price for an amazingly bright light. Great buy!



mt26

May 6, 2013

this light kicks butt- its bright.



Glad I bought it

March 11, 2013

This light is Awsome. I wanted to try an 18650 light after scavenging good 18650 cells from a dead laptop battery. It is bright as hell. Haven\'t had a chance to runtime test it yet, but haven\'t used it enough to drain a battery either. Battery life seems great though, even using old laptop batterys. Definitely use 18650 cells. It\'s made for it. And don\'t throw away that old laptop battery. There\'s at least 4 good cells in there.



Great flashlight

February 28, 2013

I\'ve had the MT26 now for some months and have found its size and light level to be great. The recharable 18650\'s stay charged longer than I thought they would. Only problem has been that when I hand it off to someone, they have to have a quick tutorial on how to use it if they\'re wanting to use other than the bright beam. By the way, the strobe feature was actually neat to play with this past Halloween and really lit up the night sky on New Year\'s Eve with all the smoke from the fireworks.



Update

January 24, 2013

Purchased the 18650 non protected batteries and walla, works great, no problems, long life even in turbo mode. If you purchase this light I highly recommend purchasing the 18650 batteries, a world of difference.



Best of the Best

January 12, 2013

Great delivery time of an incredible product. Everyone is astounded by the brightness...must be a true 800 lumens. Sits on the end of my Mossberg 590 A1 Blackwater shotgun. The light might scare the bad guys before the gun does!



Bright light. Turbo doesnt last

January 11, 2013

Very Bright on turbo mode, like I wanted, but constantly turns itself off if batteries aren\'t fresh out of the box, then flickers when you turn it back on and goes off again. Will work though in non turbo mode, but if your buying for the 800 lumen brightness, look elsewhere.



Excellent

December 10, 2012

If you been collecting flashlights for some time. I think you should add this to your collection, its a beast. The output is definitely 800 lumens. Now onto the details, craftsmanship is amazing it feels and looks nice. Its definitely a rugged light, it does not feel cheaply made. This light can clearly take a beating, my only grind with it is the length its a smudge longer then the other\'s I own. Yet it feels balanced, onto the beam pattern. Yes smooth reflectors have artifacts but this one is faint. If artifacts bother you buy yourself an orange peel light. Another note considering its a smooth reflector it gives a nice spill so you get throw to spill ratio. The UI is a tad confusing but now I have it dialed down. Do yourself a favor don\'t think hard on this light. Buy one it will ne worth it, hell I\'m glad I bought it.



SO SO BRIGHT!!!

December 3, 2012

This is an amazing light! Best out of any LED we\'ve tried!! EXCELLENT!!



Incredibly bright; amazing!

November 15, 2012

Bought this just before Sandy. Amazing replacement for my floodlights during power outage, when wanting to check on crashing noises in the back yard or woods. Way brighter than my floodlights. Simple to use, light, small enough to fit in a pocket (but not EDC small, just to avoid a holster when using occasionally) and did I mention it is bright? Instant reaction of friends is \"I want one! Where can I get it?\" Highly recommended.



Great light

November 9, 2012

I have about 7 other lights of various brands, including Surefire. This light is hands down the best of all of them. The ability to program the strobe funtion, and have it work just by turning it on is first rate. With the Surefire you have to press the switch 3 times to make it strobe. With this light, once it\'s programed,your good to go. This is the best quality and value out there. Buy it.



Brightest of my 18650\'s

October 18, 2012

This flashlight is the brightest of all my 2 cell 123 flashlights that also use the 18650 rechargeable battery. I really like the UI. Tighten the head for turbo and loosen for any other mode (strobe, sos, high, med, low). It doesn\'t dim after a few seconds on turbo like my Fenix TK21. And you can\'t beat the price!



Best 800 Lumen

October 14, 2012

About 6 inches long-Light weight-Very bright-Excellent focus both for distance and surrounding area. I\'ll buy more.The only thing that would make it better is if it could be a little smaller but I wouldn\'t want to sacrifice the perfect beam.



Ultra-Light

October 12, 2012

This light is seriously bright! I use the Ultrafire 18650 4000mAh battery and it runs forever! Very good quality. An excellent light for the money. Get one, you won\'t be sorry. Yes Insector, it will burn on Turbo mode for over 10 minutes.



no dimensions, no run times

September 20, 2012

I might use this in my pest control business. But I would be curious as to what I was buying first...... is it smaller than a bread box and does it burn on the turbo mode for more than 10 seconds? just curious. best regards
Bright Buys
$12.00

(223 Reviews)

As Low As: $10.86 Ea.

Free Shipping Over $50!

$9.90

(142 Reviews)

Options Available

Free Shipping Over $50!

$54.75

(15 Reviews)

Free Shipping Over $50!
NITECORE MT26 Multi-Task LED Flashlight - 800 Lumens with CREE XM-L U2 LED - Uses 2 x CR123A or 1 x 18650
$51.16
This Item Qualifies For

FREE SHIPPING

Out of Stock
Top