Welcome back! We saved your shopping cart for you:
View Cart
This Item is Discontinued, however these items are available:
Free Shipping!
Free Shipping!
Olight SR96 Intimidator Rechargeable Searchlight - 4,800 Lumens - 3x CREE MKR LED's
Item #:

OLIGHT-SR96-MKR

Brand:

Olight
Click to Enlarge Image
Please note: This item is not eligible for any promotions or coupon codes.
Usually ships the next business day
Battery Junction 30 Day Warranty
Every Order Ships Directly From The United States
Authorized Dealer For All Products Sold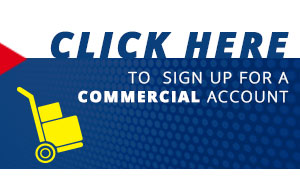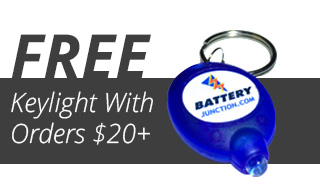 Description
Search and Rescue
The One to Intimidate Them All
Alright, if you are reading this, it's because you are either a true flashaholic, someone who needs supreme light, or just wants to hold the sun in your hands. You will undoubtedly own THE brightest SR on your street, team, or unit. The SR96 carries on the tradition of Olight's brilliant Intimidator series of search lights. A tough, full-bodied aluminum body holds a rechargeable high capacity lithium battery. The body also features a charge indicator and integrated port for easy recharges. Three output modes, constant and momentary-on functions, and an incredibly brilliant strobe can be accessed with the large format side switch that is designed for rapid and comfortable use, even in thick gloves. The SR96 is an indispensable addition to any flashaholic, military, police, security, or search and rescue team.
Lighting Technology
No One Man Should Have All That Power
The SR96 is equipped with three advanced CREE MK-R LED's and outputs an earth shattering
4,800 lumens
on High. While in Low mode, which emits 450 lumens, the SR96 can run for up to 16 hours. This powerful and well rounded search light was designed to offer superior brightness and a great illumination distance, all in a nice package. The SR96's high-efficiency, large diameter reflector is designed for distance illumination, capable of throwing the beam up to 325 meters. A multi-function click side-switch with a memory function remembers the last power setting used and is also a quick access to strobe mode. The perfect luminous spot and wide area of lighting makes this an ideal search and rescue light.
Power
There Are Some Options
At the heart of this beast of a light is a 7.4V 7800mAh battery pack. If you still feel the need to be plugged in, you can purchase the
12V DC Car Charger
, so you'll be good to go in the car. You don't need to worry if your SR96 gets lightly wet because it is IPX-6 rated and can resist water for at least three minutes. Also, the SR96 features a lock-out function, so you don't have to worry about accidentally activating the light.
Features:
Friendly user interface, press and hold the switch for transferring mode
Rechargeable battery handle
Smart-circuit provides thermal protection
Anti battery polarity reverse protection
Rugged indestructible aluminum body with anti-scratching type III hard anodization, Engineered anti-slip knurling for a tightly firm grip
Intelligent temperature control system to stop flashlights overheated
Super Strong anti-reflex coating lens,99% effective transmission
Advanced digital power management system
Excellent tri-dimensional heat dissipation ability
Included: rechargeable lithium battery handle, AC charger and power cable, strap, spare o-rings, and a carrying case
Specifications:
Uses 3 x CREE MK-R LEDs
Runs on a 7800mAh, 7.4V large capacity battery pack (Charger Included)
Output/Runtime:

High:4,800 Lumens/.83 Hours
Medium: 1,500 Lumens/6 Hours
Low 450 Lumens/16 Hours

Peak Beam Intensity: 26,400 cd
Beam Distance: 355 yards (325 meters)
Dimensions:

Length: 10.9" (277mm)
Head Diameter: 3.54" (90mm)
Body Diameter: 1.9" (48.4mm)

Weight: 42.89oz (1216g)
Specifications
Turbo
High
Medium
Low
Moonlight
Lumens:
4800
4800
1500
450
-
Runtime (Hours):
-
0.83
6
16
-
Output Modes:
3+ Brightness Levels, Strobe
Compatible Batteries:
Battery Pack
Batteries Included:
Yes
Included Accessories:
AC Wall Charger, Lanyard, Spare O-ring(s), Strap
Flashlight Usage:
Search Lights, Tactical, Worklights
Throw Distance (Max):
325m
Switch Location:
Body
Product Certifications:
ANSI, IPX-6
Brand:
Olight
Warranty:
Battery Junction 30-Day Warranty, 5 Year Olight Warranty
Return Policy:
Battery Junction Return Policy
Primary Material:
Anodized Aluminum
Product Weight:
42.89oz
Product Dimensions:
10.9" (L) x 3.54" (Head Diameter)1.9" (Body Diameter)
UPC:
950723818571
MPN:
SR96-INTIMIDATOR
Country of Origin:
CN
Reviews
Olight SR96 Intimidator Rechargeable Searchlight - 4,800 Lumens - 3x CREE MKR LED's
Ed Halson

New Zealand

5 Stars

I would recommend this item to a friend.




This light is Floody brilliant!

August 1, 2016

I bought this for use in SAR applications. Ths SR96 is astonishingly bright and is actually brighter than the headlights on my truck! Settings are bright, brighter and holy crap! Weight, if carrying for big distance over wilderness terrain (in New Zealand where I live), isn't so much of an issue.....just get a younger team member to carry it and then ask for it back to use it! This flashlight is rugged, extremely powerful and will last one heck of long time when out there doing it. It is not your personal light but your major illumination source when you want to see what is way out there in one sweep. This is the beast. Highly recommend for anyone in Search and Rescue who wants a light that floods are large area brilliantly.

Pros:

This is a flood light that lights up a phenomenal area in one go.a must for area searching.

Cons:

Some other chap mentioned above the recharging port cover......it is the one niggle that you have to be careful with.
Tomás

St. Croix, Virgin Islands

5 Stars

I would recommend this item to a friend.




5 Years Use

May 2, 2015

What a light! I've had this light in use for a little over five years and it is flawless. Is it a bit heavy? Yes, but not stupid heavy. 1. Bright and Brighter - the low setting is very bright, the high setting is just stunning. I don't use the Strobe setting but somehow I appreciate it being available. I live in a land of frequent power outages and at times, wanting illumination but not wanting to crank the generator I stand this light on it's butt aiming light at the ceiling and it is more than enough to provide bright light to a very large room. 2. Large and robust battery charges quickly and lasts a LONG time. With intermittent use I charge it once every 60 days. 3. Build quality is the best, period. It is a beautifully machined unit, tough as nails. i have dropped it onto a Terrazzo Floor (Polished Concrete) with no ill effect. Compare to a MAG light and the MAG is a flimsy toy. 4. I can only hope to get several years use out of most electro/mechanical items I purchase. This flashlight at 5 years has no flaws, no weak spots, no indication of dying anytime soon. Spend the money for a lifetime light. If you live a life that makes this a viable tool, this is the tool to purchase.

Pros:

Brightness, robust build, battery life

Cons:

None, period! Don't buy this if a D cell plastic light that you replace every six months will get you by. Buy this for the best almighty light EVER.
Kean

Berkeley, CA

4 Stars

I would recommend this item to a friend.




Good Floody light!

November 26, 2015

I must confess I'm an Olight fan. When this came out I had to get it and wasn't disappointed. It's been a year and a half now and it's still going strong. Bright but not spotty like my other flashlights. The X6 Marauder is still the king of the Olight lineup in terms of maximum light output but it's in a fairly narrow beam. The SR 96 has a beam spot size that's at least 4 times larger than the X6 (at the same distance) so it creates a dimmer more diffuse spot. It's still a heck of a lot of light. If you need lots of distance then this light doesn't quite fit the bill but if you only work in close quarters (inside rooms, fenced-in backyards or buildings) then it's really fantastic. Again, if you need a distance thrower the SR 95 UT (ultra thrower) would be a better option or even the MX3 Javalot UT series. Both will out throw this light. I use it a lot by shining it at the ceiling during power outages or when I need more light in a room. It will create as much ambient light as my 300W halogen floor lamp (albeit at a different color temperature) with the convenience of shining it where I want. The light is a little heavy so the shoulder strap really helps especially when you need to hold it steady for a period of time (I was spotting raccoons with it). As others have mentioned the flashlight head gets too hot to touch when left on in high mode so that's when the shoulder strap comes to the rescue. Using the strap's head clip attachment I can still hold the flashlight steady w/o burning my hand. It unfortunately is also the reason my battery pack is getting a little soft (all batteries are notoriously sensitive to heat damage). The run times now in high mode are half of what they used to be b/c I think I left it on too long causing it to overheat the battery cells next to the lamp head. A new battery pack will be in my future soon.

Pros:

Bright and floody Good shoulder strap design (although outers folks have disagreed with this assessment) Easy to use user interface Excellent workmanship

Cons:

Little heavy. Definitely not an EDC flashlight Heats up quickly becoming too hot to touch in high mode-switching to medium works to cool down the head. I've lost and found my charging cover plug twice now. Must be careful in handling it.
William

San Diego, CA

5 Stars

I would recommend this item to a friend.




What a beast!

June 15, 2015

I've had this light for a little while now and I love it. If you need to light something up, this will do it. It's a great light for flooding an area with a lot of light, but it's not a spot light. I take it for walks, but isn't an EDC, a bit too big for that. If you have small hands, might be a little harder to hold. A note on charging, the charging indicator light is on the charging cable box. A bit different then my TM26 which has it on the flashlight. Once charged, you can then use the battery level light on the flashlight to check the battery level. I totally recommend this light if you need a floody light!

Pros:

Super bright and floody.

Cons:

Not a con, but bulky, but I like it.
Fred

Detroit, Mi

5 Stars

I would recommend this item to a friend.




SR 96 Well built and BRIGHT

March 17, 2015

This flashlight is solid and very well built. Bright as day. No issues at all.

Pros:

Solid unit, great case, bright even on 'medium".

Cons:

slightly heavy.
Mike

Miramar Beach, FL

5 Stars

I would recommend this item to a friend.




OMG this thing lights up the night

December 6, 2014

WOW! It lit up one side of a 75 unit apartment building under construction. Bright enough to see which windows had already been installed from about 100 yards.

Pros:

Very very solid, bright, VERY BRIGHT, performs as advertised.

Cons:

Heavy, It would have been nice to know it ships with a clear plastic washer inside that you need to remove to get it working. Switch is easy to turn on by accident. If used in an urban environment, you may get complaints from neighbours. Yes it is that bright.
Rodney

Oklahoma

5 Stars




Sweet Light

September 30, 2014

Exactly as advertised!
Ed

New England

5 Stars

I would recommend this item to a friend.




Amazing light!!

September 22, 2014

Build quality is outstanding. Built like a club. Light output is on the unimaginable side. You cant believe it until you see it. So much light comes out of this flashlight it's mind blowing. Almost too much light? Outside you light up the woods like daytime. Only small downside if it is a down side is the low setting 450lms isn't low enough. Too bright to use in your tent at night. Would like to see a setting less than 50lms for night time reading or looking for the cat with out waking up your spouse. Rubberized on/off switch has a nice feel. Huge knurling for secure grip. When you place your hand directly behind the head where the on/off switch is the balance is perfect. The case is like top end luggage but when your light is out of it mine never goes back into the case so not a in my book. If you need to store your light then the case is aces. Shoulder strap fits nice and holds the light in a nice state of ready. The light is at your waist pointing forward in perfect working angle. The charger is heavy duty. The cord is an industry standard 3 prong cord like you would see on a guitar amp or a base ham radio. My competitors light of similar spec's has a charger with a much lighter cord. Something you'd see on a tape deck.

Pros:

Great on/off switch Deep knurling Well balanced Super nice case. Heavy duty cord on charger.

Cons:

Would be nice is the lowest setting was under 50lms.
Bob

SW Colorado

5 Stars

I would recommend this item to a friend.




Compare to Browning M2 Heavy Machinegun

September 10, 2014

Pros:

Rugged light Fantastic selection of illumination intensities Great performing light overall

Cons:

Minor quibble, the cap for the recharge port is easily dislodged from the light and could be lost. You would have a lot of light to search the little sucker though



Wow

October 23, 2013

This is bright and appears to be very good quality, might be your best bang for buck ratio



The lumen Cannon

October 23, 2013

The brightest light in my collection throws out an amazing amount of light Olight quality throughout,friends will have a jaw dropping experience with this flashlight,thanks Olight and Battery Junction!!



SR96

October 16, 2013

Great light output. Quite light compared to other large lights. Exceptional battery life and quick charging. Only complaint is the front ring for the shoulder strap could use some sort of an o-ring to keep it from loudly rotating. Should be like the rear ring that remains in place. Probably for adjustability but noise and looseness is annoying.
Bright Buys
$12.00

(223 Reviews)

As Low As: $10.86 Ea.

Free Shipping Over $50!

$9.90

(142 Reviews)

Options Available

Free Shipping Over $50!

$54.75

(15 Reviews)

Free Shipping Over $50!
Olight SR96 Intimidator Rechargeable Searchlight - 4,800 Lumens - 3x CREE MKR LED's
$349.95
This Item Qualifies For

FREE SHIPPING

Out of Stock
Top