Welcome back! We saved your shopping cart for you:
View Cart
This Item is Discontinued, however these items are available:
TerraLUX LightStar 80 - High CRI LED FLashlight - 80 Lumens - Includes 2 x AAA Batteries - Silver (TLF-802AAA-SV)
Item #:

TERRALUX-TLF-802AAA-SV

Brand:

TerraLUX
Click to Enlarge Image
Usually ships the next business day
Battery Junction 30 Day Warranty
Every Order Ships Directly From The United States
Authorized Dealer For All Products Sold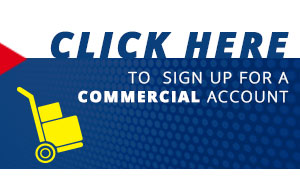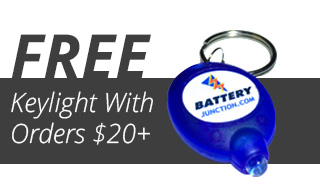 Description
The Ultimate Every Day Carry Work Light
A Pen-Shaped EDC That's Just As Versatile As It Is Economical
The LightStar 80 is has proven to be one of our most popular lights and for good reason. This pen-shaped EDC flashlight is the number one choice for physicians, mechanics, technician, handymen, and police officers alike. The convenient and ergonomic design of pen-shaped LED flashlights has been around for years, but TerraLUX really hits the nail on the head with this model. From the LED quality, brightness, durability, and functionality, the LightStar 80 stands out as a premiere option in sea of pen-lights.
Pen Shaped lights are popular because they fit seamlessly into anyone's EDC collection. The slim body (0.625 inches in diameter) allows the LightStar 80 to slip comfortably into just about any pocket and the detachable pocket clip will make sure the LightStar 80 stays put when you're not using it. Keeping a light in your breast pocket allows for quick and easy access and is completely unobtrusive as it looks just like any other pen when tucked away. One of the most unique and useful features of the LightStar 80 is the rubberized "bite grip" located on the tail cap. This bite grip has been implemented for workers such as technicians, mechanics, repair men, anyone who needs hands-free illumination in a moment's notice - far more convenient and quicker than wearing a headlamp, the bite grip allows for seamless and comfortable hands-free use.
The LightStar 80 is able to produce 80 lumens of light while running on two convenient, easily purchasable AAA batteries for 5 hours of continuous use. 80 lumens might not seem impressive, but for a pen-light it is quite bright, and you will find that 80 lumens is more than enough for most close up applications. But the real stand out feature of the LightStar 80's LED is the unmatched color rendering index (or CRI). TerraLUX listened to what workers need in order to do their job to the best of their ability - high CRI allows for super accurate color representation, ideal for electrical systems with multi colored wires: HVAC, telephone systems, computer hardware, and much more. Don't put up with cheep, flimsy, dim pen-lights that apply a blue-ish tint to everything - get the light made from aircraft grade aluminum, that's super bright, and designed to keep up, get the TerraLUX LightStar 80.
Color Options for Whatever Suites You Best
The LightStar 80 is also available in, Black, Orange, Grey, Red, and Blue.
Features and Specifications:
Super Accurate Color Representation (high CRI)
Output: 80 Lumens
Runtime: 5 Hours
Battery: 2 x AAA (included)
Made of Aircraft Grade Aluminum
High in CRI index
Momentary on, click for constant on/off
Water resistant
Comfortable bite grip
Comes with removable pocket clip
Limited lifetime warranty by TerraLUX
Dimensions:

Length: 5.5" / 13.97 cm
Diameter: 0.625" / 1.59 cm

Part Number: TLF-802AAA-OR
UPC: 897058000355
Reviews
TerraLUX LightStar 80 - High CRI LED FLashlight - 80 Lumens - Includes 2 x AAA Batteries - Silver (TLF-802AAA-SV)
Craig

Talbott, TN

5 Stars

I would recommend this item to a friend.




Superb Value

November 26, 2015

I was disappoint to this product discontinued. I purchased one for ALL my vehicles and several for friends.

Pros:

Quality Product

Cons:

none
Tom

Boulder, Colorado

1 Stars




Bad Switch and Slow Warranty

July 29, 2015

I purchased 2 of these LightStar 80 lights, and when they work, they are Great. However one of the switches stopped working, and I contacted TeraLUX for warranty on the switch. They responded quick that they would replace the switch, but 2 weeks later I still have not received the switch.
Shane M.

Orange Park, Florida

5 Stars

I would recommend this item to a friend.




LightStar 80 got us home safely

February 18, 2015

Several months ago, I purchased a pair of these lights for a great price. The second Sunday in February, we went offshore St. Augustine, 55 miles out into the Atlantic to the Gulf Stream. Great day fishing on the 31 ft center console, but we lost one engine on the way back in and were still 9 miles offshore when darkness set in. There was no spotlight on board and the only flashlight was my LightStar that I had thrown in my day pack! We safely navigated through the St. Augustine pass without moonlight and saw every buoy at least 75 yards away and the reflective buoys even further. Everyone was amazed at the size and brightness of this little light and it's ability to get through this tricky pass that takes boats onto it's shoals even during the daylight sometimes. I could have easily sold 5 of those lights that evening when we safely made it to the dock. I carry this light daily for medical exams and highly recommend this quality tool. Shane M.

Pros:

Rubber grip for holding with your front teeth, very handy when both hands get busy. Momentary and fully on end cap switch work surely and reliably. Batteries seem to last forever. Does the job of much larger flashlights.

Cons:

Can't think of a thing
Larry from MT

Carter, MT

4 Stars

I would recommend this item to a friend.




Nice little light if the switch will work

February 3, 2015

I bought 2 of these recently. The switch on one almost immediately quit working. I would have to unscrew the cap and then partially screw it back down to make the switch operate. This happened several times but suddenly stopped. Now the switch works every time. I like the light, otherwise. Great for sticking in my shirt pocket during these dark Winter days. At our Christmas Eve Candlelight service, the pastor had problems with a digital recorder while the church was dark. The little LightStar 80 saved the day (evening)!!
Mark

Gilbert, AZ

5 Stars

I would recommend this item to a friend.




Great product at a great price

December 20, 2014

A really usable amount of light that is just right for most application. For every day needs around our house from looking under the bed to checking the engine bay of one of the cars. Good quality material and uses readily available batteries. I got mine at a super deal at about $10...really hard to beat at that price.

Pros:

- 80 lumen - 2 (AAA) batteries - quality mfg - super sale price
Ryan

Kansas

4 Stars

I would recommend this item to a friend.




Great inspection light

December 15, 2014

I was a little worried about the lumen rating, but it was on sale for $10 at the time. I don't regret the purchase at all. When it's clamped between your teeth and your looking at something under the hood of your truck, it is more than bright enough. I really like how it runs on standard batteries as well. That may hurt the overall size of the unit, but for me that is an acceptable compromise.

Pros:

Build quality Runs on AAA batteries Bite grip Light output Price

Cons:

Diameter of the body
David

Las Vegas, NV

5 Stars

I would recommend this item to a friend.




EDC Light

December 13, 2014

Handy sized, plenty of light, easy to carry - a great every-day-carry light.
jacktheclipper

Orlando , Fl.

3 Stars




Nice light

December 11, 2014

I ordered three of these. One of the three had a much cooler tint to the beam than the others. I feel that the CRI will suffer as a result . The lights are solid feeling, if a bit large for the battery format.

Pros:

solid, nice clip, and lightweight

Cons:

Not sure about high CRI claim, large size for the battery format
Tim

pitt, pa

5 Stars

I would recommend this item to a friend.




Perfect pocket light for maintenance workers

December 8, 2014

Ultra light and great color for crane maintenance. Fits perfectly in my front pocket with my pens. Bite grip is awesome for hand free use. Plenty bright enough for a penlight.

Pros:

Bite grip. Great color. Light weight

Cons:

None
Dan

Philadelphia

4 Stars

I would recommend this item to a friend.




Bright clear light.

December 4, 2014

This is a very nice light for the money. The bitegrip is a nice feature. Much brighter than most penlights. Diameter a bit more than expected, though quite light weight. However, health care workers note, it is much too bright for checking pupil response.
Rusty10x

Space Coast, Florida

5 Stars

I would recommend this item to a friend.




Just which color is that?

December 3, 2014

This lamp does as promised. If colorization of illuminated items is important, this is the "Go-To" item. J
Mark Fay

Shawnee, KS

5 Stars

I would recommend this item to a friend.




Exactly as promised! Thoroughly satisfied.

December 2, 2014

OK, there are a lot of complaints out there on the Lightstar80 referencing things like "artifacts in the image" or "It's just not bright enough". Let's just cut through the crap shall we? I bought this light for $10 and it's easily worth 5X that amount! 80 lumens is extremely bright for a pen-style light operating on AAA batteries. For 10 bucks I don't expect a perfect image but heck this thing is solid, produces all the light you need for most quick checks of any handy-man task, it's light weight, the bite grip is awesome, (I can't begin to tell you how handy that is!) and the softer white light isn't trying to compete with the brighter blue colored led's, it's meant to render a more accurate color like the sun and will help you see more accurately, if you need that . If you don't want high CRI then don't buy this light and stop complaining about it. Lastly, I saw some complaints on the clicky switch being too sensitive. One person even referenced that while it's in your mouth, you could turn it on with your tongue? Another said it had turned on in their pocket when not being used. These must have been earlier versions because mine is rock solid and takes just the right amount of pressure to turn on. No way on earth could I turn it on with my tongue without rupturing something! :-)

Pros:

Awesome color accuracy Lightweight and tough Bite grip is fantastic to use Price was great Totally bright enough for most tasks

Cons:

None at all, totally satisfied.



Compare before you buy

December 11, 2013

Advice: Consider the Streamlight Stylus Pro. I\'ve compared both of these lights. Now, to some extent, I\'m comparing the proverbial apples and oranges because the Stylus Pro\'s light has a tint that\'s more blue/white. Terralux DOES describe this light as having a high CRI, so the tint does seem more lamp-like or yellowish. If that is not your primary goal (high CRI), consider the Streamlight Stylus Pro (or even the microstream). Even though both streamlights are rated much lower in lumens, they both seem brighter than the Lightstar 80. I doubt this rating is in ANSI lumens. The light seems far, far from 80 lumens. Beyond that, the stylus pro has virtually no artifacts - a nice pure, clear throw. The lightstar 80 - too many artifacts, not clear at all. Let the buyer beware. BTW: When I compared my Stylus Pro to this TL-LS 80, I had my own brand new batteries in the TL and old batteries in my Stylus, and the Stylus still wins, hands down. Learn from my mistake; if you want quality, get a streamlight or a pelican.



Nice little light!

November 5, 2013

I have two of these and they are nice and light and small to carry. They give off a good amount of light for indoor use.



The best pocket light

November 5, 2013

This is a great pocket sized light. I bought several and love them. One stays in my car and one in my night table. A must for camping. Long battery life at 80 lumens; 5hrs! Get a few.



Big things in small packages!!

November 5, 2013

The TerraLUX LightStar 80 is by far the coolest, brightest, most durable little flashlight I\'ve EVER owned!!! I run an HVAC business and we use ours 7 days a week!!! Couple this little light with a few sets of rechargeables and a charger and you wont pick up another flashlight for a long time!!!



TerraLux

November 5, 2013

Good product and easy to carry, I use this more than my big lights. Wish I had bought 3 or more. Batteries last well and it has a better light beam throw than any small pen light I\'ve seen.
Bright Buys
$12.00

(223 Reviews)

As Low As: $10.86 Ea.

Free Shipping Over $50!

$9.90

(142 Reviews)

Options Available

Free Shipping Over $50!

$54.75

(15 Reviews)

Free Shipping Over $50!
TerraLUX LightStar 80 - High CRI LED FLashlight - 80 Lumens - Includes 2 x AAA Batteries - Silver (TLF-802AAA-SV)
$19.99
&

Free Shipping

On Orders Over $50
Out of Stock
Top