Welcome back! We saved your shopping cart for you:
View Cart
TerraLUX / Lightstar Corp. TLE-6EX MiniStar5 LED upgrade for 4-6 C/D cell Maglites
Item #:

TERRALUX-TLE-6EX

Brand:

TerraLUX
Click to Enlarge Image
Usually ships the next business day
| | |
| --- | --- |
| Qty. | Price |
| 1 - 5 | $15.95 ea. |
| 6 - 11 | $14.50 ea. |
| 12 - 23 | $14.25 ea. |
| 24+ | $14.00 ea. |
Battery Junction 30 Day Warranty
Every Order Ships Directly From The United States
Authorized Dealer For All Products Sold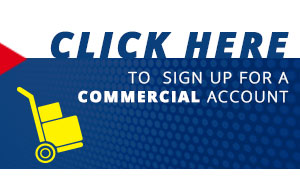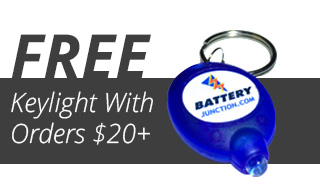 Description
The TerraLUX MiniStar5, from Lightstar Corp., is the newest and brightest commercially available upgrade for Maglite flashlights using 4, 5 or 6 C or D cells, outputting up to 140+ lumens at the emitter. With the Maglite's excellent reflector, this upgrade results in an output and throw that exceeds almost any LED flashlight on the market today and is, of course, far brighter and more durable than the bulb it replaces.
Features:
INTENSE BRIGHT LIGHT: output comes from the ultra efficient 3 Watt LED which is estimated to output 140+ lumens at the emitter with 4-6 cells. The LED does not fade when it gets hot, so its light output is stable even after extended run times.
FOCUSABILITY: The MiniStar5 preserves one of the most outstanding features of the Mag Instruments™ line of flashlights, the ability to focus. The MaxStar5 produces a focused beam that throws a bright beam a very long distance.
LONGER BATTERY LIFE results from the higher efficiency of the LED compared to the standard bulb. This product contains the TerraLUX LED Light Engine™, so it maintains a constant light output over the life of the batteries.
INDESTRUCTIBLE LED performance and lifetime operation. Unlike incandescent bulbs, LEDs do not just burn out. This is likely to be the last bulb you will ever need to buy. The rated lifetime is 50,000 hours.
EASY TO INSTALL: the MiniStar5 just replaces your existing bulbs - no modifications necessary!
Model: TLE-6EX EXTREME, TLE-6EXA 6EX 6EXA
Regulated output - 20 hours of stable ouput!
As rated with the previous version, TLE-6K2 MaxStar5 using the Lumiled Luxeon K2, which utilized the same driver, so this data is expected to remain unchanged.
Does this fit my Maglite?
Not sure whether or not this upgrade will fit in your Maglite? Simply refer to
this illustration
to determine if the upgrade will fit your flashlight!
Reviews
TerraLUX / Lightstar Corp. TLE-6EX MiniStar5 LED upgrade for 4-6 C/D cell Maglites
Robert

Victoria, BC

4 Stars

I would recommend this item to a friend.




Big improvement.

November 1, 2016

Better than the original bulb, bit on the yellow side but for general security (4c cell)use around the yard its an improvement.
Bruce

Covina, California

5 Stars

I would recommend this item to a friend.




Excellent Upgrade

July 23, 2016

Vast improvement over the factory incandescent blub. I would recommend this upgrade to anyone with an older Maglite.
AJ

Midlothian, VA

3 Stars




Was expecting more

May 22, 2016

Put this in "Betsy" My 6 cell red Mag-lite. Ive had her for many many years and she just sits in the back of the closet without batteries now that I have all these new fangled LEDs. When I saw this I just jumped to get it for her!! Wow, not really impressed at all!! she may last longer but there isn't enough light to bother. My single cell 18650 $5 mail order lights just blow her away. Back in the closet she went. Perhaps some day there will be a cost effective LED upgrade.

Cons:

Just ain't got enough cow bell!!
Dwain J

Aroma Park IL

5 Stars

I would recommend this item to a friend.




terra lux

May 6, 2016

Easy to install

Pros:

Makes your old Mag lite bright and useable. Easy to install

Cons:

None
Tom

Toledo, Ohio

5 Stars

I would recommend this item to a friend.




Maglite turned blaster

January 24, 2016

Never dreamed my 6-cell C Maglite could light up neighbors yards on our cul-de-sac.
Blackhawk

S.W. PA

3 Stars




OK

November 17, 2015

I had a cheaper LED replacement in my 4 cell Maglite that was rated for 70 lumens that worked very well, a nice white light. I saw this TerraLUX rated at 140 and thought that it would be much brighter. While it is much brighter than the stock bulb, it doesn't seem to much brighter than 70 L one and it is very yellow light. All in all, I am not crazy about it but good enough for inside the house where it will be used.

Pros:

Brighter than stock bulb.

Cons:

Very yellow light.
Jack

NW Indiana

5 Stars

I would recommend this item to a friend.




Great update for a Maglite

September 11, 2015

Arrived quickly from Battery Junction and was easy to install. Installation was just like replacing the regular bulb. The LED is brighter than the original, and it should make the batteries last longer. This update was for a 4 D Cell Maglite. I'm happy with the update.

Pros:

Easy Installation; brighter beam; longer lasting batteries; longer lasting LED vs. the original bulb

Cons:

None I can think of
Rich

Boston Suburb

5 Stars

I would recommend this item to a friend.




nice light, not too white

September 6, 2015

I like this bulb in my 4 d cell maglites I ts great as it can sit for a long time and still work on old batteries. No more yellow light.
Ray

Waxahachie,Texas

5 Stars

I would recommend this item to a friend.




Awesome upgrade

September 6, 2015

Light improved 1000%

Pros:

All good

Cons:

No cons
Terry Etheridge

Eau Claire, Wi

4 Stars




5 cell Mag Lite

April 30, 2015

Installation was easy, Functions very well with a nice white light that penetrates the dark.

Pros:

Easy upgrade worth every cent.
Melvin Karmazin

Richmond, VA

5 Stars

I would recommend this item to a friend.




Great Upgrade

April 22, 2015

Product arrived quick, installed easily and performed better than expected. Highly recommend!
Steve

North Alabama

5 Stars

I would recommend this item to a friend.




BRIGHT!!

February 26, 2015

As always, quick ship with the correct products. This is why I shop here!!

Pros:

Easy to install, works GREAT - ..did I mention its BRIGHT?!?!

Cons:

NONE...
Manny Toledo

Jacksonville Beach,FL

5 Stars

I would recommend this item to a friend.




Maglite upgrade

February 14, 2015

I bought this TerraLUX TLE-6EX for my 4 D cell Maglite. Not sure how if this upgrade would work as describe. One word, WOW. Now my Maglite works as it should. I also like that I could still focus the light.
Jeffrey

Brooklyn NY

5 Stars

I would recommend this item to a friend.




Brought MY MAG UP TO MAG!

November 13, 2014

My 5-C cell Maglite just became BRIGHTER, LONGER LASTING, AND BULB BURN OUT PROOF. Enough said, love this product!

Pros:

longer battery life, no bulb burnout
Paul

N Georgia

5 Stars

I would recommend this item to a friend.




Update your 4 & 6 cell maglights

August 27, 2014

I have both sizes and both have better light out put than bulbs.

Pros:

Easy to install
Brian

Plano, TX

5 Stars

I would recommend this item to a friend.




Great upgrade!

August 12, 2014

I have a 3 D cell Maglite that was made on March 18, 1991. It has been a great light. Then I saw this upgrade so I bought it. What a difference it made. It is much whiter and brighter. A must have for any old Maglite.
Mark A. from Kansas

5 Stars




Worth Every Penny!

April 29, 2012

After debating for a couple weeks if id be wasting my money or not on this bulb I went ahead and ordered it and when I got it and put it in my 6 D cell maglite flashlight turned it on the first words I said were \"this is awesome\" I began shining it around my block and the farest I tried it was 1 city block and it had a solid white bright beam of about 8 ft wide Incandest bulbs might be on there way out with these bulbs on the market.



very much worth the money

September 16, 2011

Simply put, buy them. Buy them now. Easily 3x as good as a standard incandescent bulb. Not quite as bright on the single LED as the "direct from Maglite" LED flashlight but after looking at it I think that is due to the reflector. The Maglite LED reflector is a different color and seems to be of better quality than the regular Maglite reflector The triple led is brighter, way brighter, but I am not sure if it is really worth over double the price of the single LED. Plus, you can't focus it in any way because in order to put it in the flashlight you have to remove the reflector. Still, it throws off a lot of light. You can see it on the ground in the daytime. One thing to note is that it advertised that these are only for 4-6 cell lights. I put them in my 3 D cell units and they work just fine, exactly the same as in my 4 cell. However, when I tried it in my old (like 14 years old) 2 cell it wouldn't fit. Different form factor on the bulb. However, on the newer 2 D cell light (like 5 years old) it does fit and works. It is about half a bright on the 2 cell as the 3 or 4 cell lights but it is better than the normal bulb. Not sure if it is worth it though in a 2 cell light. But it is a no brainer in a 3+ cell light
Bright Buys
$12.00

(179 Reviews)

As Low As: $10.86 Ea.

Free Shipping Over $50!

$9.90

(122 Reviews)

Options Available

Free Shipping Over $50!

$54.75

(13 Reviews)

Free Shipping Over $50!
TerraLUX / Lightstar Corp. TLE-6EX MiniStar5 LED upgrade for 4-6 C/D cell Maglites
$15.95
This Item Qualifies For

FREE SHIPPING

In Stock
Top