Welcome back! We saved your shopping cart for you:
View Cart
This Item is Discontinued, however these items are available:
Free Shipping!
Energizer Vision HD 6AA Performance Metal Flashlight - 900 Lumens - Includes 6 x AA (EPMHH61E)
Usually ships the next business day

Battery Junction 30 Day Warranty
Every Order Ships Directly From The United States
Authorized Dealer For All Products Sold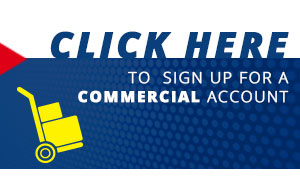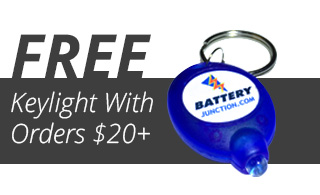 Description
Energizer Vision HD 6AA Performance Metal Light
Experience the power of the Energizer Vision HD 6AA Performance Metal Light, one of the most potent AA flashlights on the market! Running on three pairs of ordinary AA batteries, this impressive flashlight is able to produce an astounding 900 Lumens of brightness that can throw as far as 195 meters away. The light also features a dimmer power-saver outputs, as well as an emergency strobe function that can be used to disorient a target if needed. The light uses a specialized LED to produce neutral white light, which is much more comfortable for our eyes to view compared to the cool white light produced by a majority of LEDs found in flashlights. The body of the Vision HD 6AA is crafted using commercial grade aluminum alloy, giving it greater durability and protecting it from the elements.
NOTE: The batteries for this flashlight must be inserted with the positive side (button top) first.
Features:
Body made from commercial grade aluminum alloy for improved impact and water resistance
Custom optics design for impressive direct and peripheral vision
Neutral white LED produces light that is more comfortable to view than light from more common cool white LEDs
Digitally regulated outputs include high, power-saver, and emergency strobe outputs
Includes 6 x AA Energizer® MAX® Batteries
Specifications:
Power Source: 6 X AA Batteries
IPX Rating: IPX-4 (protected against splashing water from all directions)
Impact Resistance: 1 meter
Lumen Output: 900 Lumens
Runtime: 4 Hours
Peak Beam Distance: 195 meters
Specifications
Turbo
High
Medium
Low
Moonlight
Lumens:
900
-
-
-
-
Runtime (Hours):
4
-
-
-
-
Output Modes:
Dual Brightness Levels, Strobe
Compatible Batteries:
6 x AA
Batteries Included:
Yes
Included Accessories:
Batteries
Flashlight Usage:
Worklights
Throw Distance (Max):
195m
Switch Location:
Body
Product Certifications:
IPX-4
Brand:
Energizer
Warranty:
Battery Junction 30-Day Warranty, Energizer Limited Lifetime Warranty
Return Policy:
Battery Junction Return Policy
Primary Material:
Aluminum
Product Dimensions:
8.5" (L) x 1.425" (Diameter)1.9" (Head Diameter)
UPC:
039800127402
MPN:
EPMHH61E
Country of Origin:
US
Info
NOTE: The batteries for this flashlight must be inserted with the positive side (button top) first.
Reviews
58% Recommend this product
(
7
of 12 responses)
By Doofore
Grand Rapids mi
September 5, 2016
Vision HD verses old energizer double barrel!
If you can remember the old energizer double barrel focusing flashlight that ran on 6AA batteries also. The vision HD 6AA makes that old double barrel look like the moon compared to the sun. Light has two brightness levells plus strobe which is accessed by holding the button down in either light level.light spiral knurling on the body, the push button switch just below the head. No lanyard attachment point. LED is neutral white and gives good color CRI which means it's not blue and not yellow in color.it lights everything for a good 100 feet. This is a floody light not a thrower. Included some photos of respective lights.
Pros
This light is cheap in price I paid more for my old double energizer 15 years ago. This light is solid in build doesn't feel lite like old tin can lights, this light has a little brother that uses 2AA batteries and is just as solid.
Cons
Knurling is to light, needs three light levels, low is to bright, No lanyard hitch point I couldn't give it a 5 because of the lack of good knurling the need for a low output level.
By Mark
New York
June 20, 2016
Bright but , , ,
As other reviewers noted, it's 900 lumens are very good bang for the buck. Etched exterior looks attractive but should be more aggressive to be useful in wet conditions, or with anything that makes your hand slick. I needed to get my teenage son to see the correct orientation for the AA batteries was positive end in first. Screwing the tailcap on, you will feel like you cross threaded the cap, as it sort of grinds against the battery bottoms. The tail cap needs better threads, possibly a lanyard hole, and a flat bottom to stand the light upright, pointing at a ceiling, like the old school MagLights had.
Pros
Bright for 6x AA powered flashlights.
Cons
Tail cap design is fair at best. Attractive design but needs to have better grip.
By Gordon
IN
October 6, 2017
Lacks documentation
Flashlight is very sturdy and bright. Only problem is that the packaging says "Do not install backwards, charge, put in fire,..." Big problem is.. the packaging nowhere tells what direction to put the batteries in.
It is bright but:
Prospective purchaser should read ALL of the "con" messages in the previous reviews! I have never purchased something had not one iota of instructions on how to install the batteries---right the first time!
Cons
Prospective purchaser should read ALL of the "con" messages in the previous reviews! Made (and probably designed) in China. I bought three at one time...never again Battery Junction.
By Bee2011
Newport Beach, CA
March 1, 2017
Great value
It's not the best but for the price you can't beat it. Every thing everyone complained about is true, battery installation is a little difficult and the body is slightly slippery. Bet you can't find a cheaper light that is brighter.
Pros
Cheap & bright! Nice medium beam.
Cons
It does get very hot after one hour on high. Body is slippery. Strobe is more of a on off flasher.
By Jerry
Olney, MD
June 28, 2016
Bright, Solid, Attractive Flashlight with Notable Deficiencies (3 Stars)
Seems to be a robust, solid build quality. Attractive streamlined case styling, but, as pointed out by others, the finish is too smooth to be reliably gripped when wet - could use a few rings of textured rubber on the outside to improve grip. You may select any output brightness you wish - as long as it's 900 lm, power-saver, or strobe. Regrettably, the light has no options for a useful intermediate level output. Partly as a consequence of the slippery finish, opening the light's tailcap to insert batteries is often difficult. Adding insult to injury, there is often a very sharp, poorly finished metal channel that runs around the top of the flashlight near the word "Energizer" that can cause cuts when gripped there. Probably best to wrap a few turns of electrical or friction tape around this channel to protect your hands as soon as you receive the light. No instructions are provided with the light. Beam profile is decidedly "flood," with limited throw distance. Light seems to run equally well on NiMH rechargeable, or standard one-time-use AA batteries. Overall, a very reasonably priced general purpose flashlight with some easily fixed design flaws that should have been addressed before it was offered for sale.
Bright, but.
Yes, its bright. That is once you are able to insert the batteries properly and screw on the really poorly designed cap. Package had zero instructions so I had to ponder how the batteries went in and fiddle with the fine screw cap while hoping that it was not cross threaded. Don't like the need to cycle through for each setting and the fact that the first one is always the brightest which is often much too bright. For some uses like looking out into the yard, it will be very nice but inside, a low setting is preferred. Body is too slick and hard to hold, needs a lanyard but there is no way to attach one. It looks well made but the problems mentioned could have been taken care of for no additional cost. It could be a very nice light but it isn't.
By James Hampford
Pottsville, Pa.
March 30, 2016
Energizer Vision
Purchased this light anticipating a well made device due to past experiences with the brand. However after two days of intermittent use the switch has become intermittent. Sometimes you have to push the button up to 10 times to turn on or off or change modes Used for EMS work. Light must work well and consistently, which it doesn't. When you need light you need it NOW not when it decides to work.
Pros
Sturdy construction. Blazing light output
Cons
Poor switch. Intermitant operaton
By ID
Oregon
March 28, 2016
Bright light but very poor grip.
The light performs well it is very bright. I don't mind it starting out at 900 lumens every time as I am using it outside most of the time. The light is very slick, but the tail cap is the worst thing about this light. It is tapered and has no texture of any kind on it making very tough to get it on and off.
Cons
It is slick the texture Is very poor. THE TAIL CAP SUCKS!!!!
By Russ
Michigan
March 18, 2016
Excellent Value
This flashlight is an extremely good value for the money but does have one significant minus: the end cap is very difficult to screw back on when replacing batteries!!
By Steven
Millerstown, PA
March 16, 2016
My Impressions
I got the promo email from Battery Junction, which I always open because they contain some really interesting product information and offers (honest, they do). On examining the specs of these lights I just had to have the 'traditional' sized 6AA model, which is about the size of lights that used to use c cells for power. I've had it for about a month now so I can make some observations. 1. WHAT TO EXPECT: First of all - you should know this is a floodlight, NOT a thrower (and the specs aren't really clear about that). The specs say it throws 195 metres and that sounds about right, as it does it by sheer brute force with it's 900 lumens high setting. This light does not have a tight spot, it has a broad, blindingly brilliant beam which is great for illuminating your yard, a wooded path, or even inside a really large interiour such as a warehouse. The downside of that kind of beam is that it falls off rather quickly. So, if you're expecting a tight, long-reaching spot, DO NOT choose this light. There are others that will fill that bill nicely, such as offerings from Klarus, Nitecore, etc.. 2.GENERAL: This is a really pretty light, and a lot of craftsmanship went into the manufacture of it. The quality seems excellent. The designers went with a 3 LED design, with the ventilated plexi lens. One of the three LEDs (the one that is at the bottom of the bezel when you're holding the light in a normal pointing position) has a diffuser cut into the lens. The switch has a rubber cover and is easy enough to find in the dark even though it's slightly recessed into the flashlight's body. The switch has a light, short travel with a positive click which is fairly quiet. Machining is meticulous and lovely including a highly polished surface and shallow scored patterns in the grip area. It has the Energizer logo which looks etched on the surface and a visible yellow seal between the body and head which adds to the visual appeal. The size of the light is 'elegant.' I am running Tenergy NiMH rechargeable AAs in it and they power it just fine. This is a quality light at a reasonable price, but it has some aspects I dont' find particularly beneficial for my use requirements. I think with a few different design factors it could have been an excellent light. I would recommend it with reservations that the buyer knows what type of light he/she is getting, the shortcomings, and thus is not disappointed. I like the light and will find use for it (I have a collection of lights, haha).
Pros
*Powerful bright beam *White light - a lot of attention went into color temperature *Really cool, beautiful 3 LED front end - very nicely executed (if it's a floodlight you want) *High quality workmanship and materials *Nice size *Not too many modes or codes *Switch feels like it will last *Uses commonly available batteries and batteries are included to get you started *A lot of lumens for the price, this is an inexpensive way to get into a high-powered flashlight
Cons
*The surface of this light is so highly polished it's extremely slippery, even with the grip pattern cut into it. It's very hard to hold onto. *Tailcap is beveled sharply which, combined with the slick finish meant I had to use one of those anti-slip kitchen jar-opening cloths to get it off - couldn't do it with my bare hand - couldn't get a grip on it *There is no place to attach a lanyard, which increases the chance you will drop it *No holster, which increases the chance you will drop it *Light has no memory - always comes on at 900 lumens which pretty much precludes using it as an indoor light for your house or especially your night stand - 900 lumens coming on in the dark will blind you; you have to cycle it to step it down - every time (mine finds its place near the front door where I can grab it to go outside & check things out or get something from the car, etc.) *The 'strobe' setting is more of a slow blinker. That might be a pro or a con, depending on your expectations. I don't think it would be the best to disorient an attacker or intruder but it would be fine to lead rescuers to you or to ward off collisions while you're broke down along the road. *No lanyard attachment ring or hole *No holster (and you'll have a tough time finding one to fit it) *The switch activation is nice, but if you carry it in a pocket or bag, it's light enough to be easily activated by accident, which at 900 lumens might even be a fire hazard (not sure how much heat this will generate if left on - I haven't tried that)
By Chuck K
New Jersey
March 14, 2016
900 lm, yes! Very bright
I just had to try this light next to my expensive ones. I was not disappointed. Puts out as much light as my 1000 lumen lights on AA batteries. Tail cap seems to rub the end of the batteries a little rough, no big deal. Only thing that would be nice is another low setting to conserve batteries. Not a Fenix, but unbeatable at $22
Pros
$22.00 900 lumens. Multi level output, surprisingly nice beam profile, does not feel cheap. I kinda like that the lens has 2 led for distance and the 3rd bottom lens lights the ground in front of you.
Cons
Could really use a lower setting to conserve battery.
Q&A
There are no questions or answers for this item.
Bright Buys
$12.00

(238 Reviews)

As Low As: $10.86 Ea.

Free Shipping Over $50!
Accessories
$0.40
(9 Reviews)
As Low As: $0.27 Ea.
Energizer Vision HD 6AA Performance Metal Flashlight - 900 Lumens - Includes 6 x AA (EPMHH61E)
$21.95
&

Free Shipping

On Orders Over $50
Out of Stock
Top