Welcome back! We saved your shopping cart for you:
View Cart
Fenix PD35 (2014) Portable High Intensity Flashlight - CREE XM-L2 U2 LED - 960 Lumens - Uses 1 x 18650 or 2 x CR123A
Item #:

FENIX-PD35-XML2-2014

Brand:

Fenix
Click to Enlarge Image
Usually ships the next business day

Battery Junction 30 Day Warranty
Every Order Ships Directly From The United States
Authorized Dealer For All Products Sold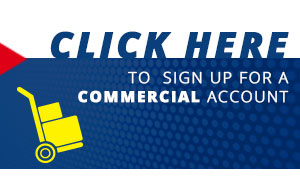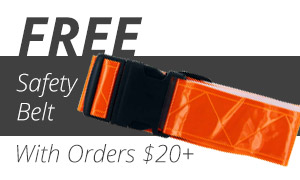 Description
Fenix PD35
2014 Edition
Fenix is going ahead and updating a majority of their lights across the different lines. The Fenix PD35 is next up to get the "2014 Edition" makeover. Using the same LED, Fenix was able to squeeze out more lumens across all the output modes. Measuring in at just under 5.5 inches in length and weighing slightly over 3 ounces, the PD35 2014 Edition is now the brightest of the PD series flashlights. Fenix has elevated the power, while keeping the same versatility, Type III hard-anodized aluminum body, and user interface.
Lighting Technology
CREE LED
Equipped with a CREE XM-L2 LED, the PD35 puts out
960 lumens
while in High mode. You are able to cycle through the 6 different output modes, including strobe via the side switch. The tactical tail switch will turn the light on/off with momentary-on and allows for easy one handed operation. The intelligent memory circuit makes it so you can revisit the last output mode used, so there are no surprises. Also, the PD35 features a digitally regulated output, which in turn maintains constant brightness.
Power
Versatility
Powering the PD35 is either two CR123A batteries or a single 18650 cell, which will give you a maximum runtime of up to 150 hours while in Eco mode. Reverse polarity protection guards you against inserting the batteries improperly and possibly damaging the light. The dual spring design inside the light allows for better impact resistance and is more suitable for flat-head batteries. A low-voltage warning function keep you updated on the remaining power. You don't have to worry about shorting out the batteries or the light because the PD35 is IPX-8 rated and can be submerged underwater up to 2 meters.
Features:
Tactical tail switch with momentary-on function
Low-voltage warning function
Toughened ultra-clear glass lens with anti-reflective coating
Side switch on the head
Intelligent memory circuit automatically enters the last used output mode
Digitally regulated output, maintains constant brightness
Reverse polarity protection guards against improper battery installation
Over-heat protection to avoid high-temperature of the surface
Non-slip grip knurling
Made of durable aircraft-grade aluminum
Premium Type III hard-anodized anti-abrasive finish
Waterproof to IPX-8 standard, underwater 2 meters
Included Accessories: holster, lanyard, spare tail cap boot, and spare O-rings
Specifications:
LED: CREE XM-L2
Runs on: 2x CR123A or 1x 18650 (Batteries NOT included)
Output mode/Runtime:

Turbo: 960 lumens / 1.16hrs
High: 460 lumens / 3.25hrs
Mid: 180 lumens / 10hrs
Low: 50 lumens / 38hrs
Eco: 14 lumens / 150hrs

Peak Beam Intensity: 10800cd
Max Beam Distance: 208 meters
Dimensions:

Length: 5.47" (139mm)
Body Diameter: 1" (25.4mm)

Weight: 3.06 oz (87g) (excluding batteries)
Specifications
Turbo
High
Medium
Low
Moonlight
Lumens:
960
460
180
50
14
Runtime (Hours):
1.17
3.25
10
38
150
Output Modes:
3+ Brightness Levels, Strobe
Compatible Batteries:
1 x 18650, 2 x CR123A
Batteries Included:
No
Included Accessories:
Holster, Lanyard, Pocket Clip, Spare O-ring(s)
Flashlight Usage:
Every Day Carry, Tactical
Throw Distance (Max):
208m
LED:
CREE XM-L2 U2
Switch Location:
Multiple
Product Certifications:
ANSI, IPX-8
Brand:
Fenix
Warranty:
Battery Junction 30-Day Warranty, Fenix 2 Year Warranty
Return Policy:
Battery Junction Return Policy
Primary Material:
Anodized Aluminum
Product Weight:
3.1oz
Product Dimensions:
5.47" (L) x 1" (Diameter)1" (Head Diameter)1" (Body Diameter)
UPC:
6942870302737
MPN:
PD35-XML2-2014
Country of Origin:
CN
360° View
Just click and drag to rotate view!
Reviews
92% Recommend this product
(
24
of 26 responses)
By Dave
Hauppauge NY
January 10, 2017
Good light
Second one of these I bought. This one is for on the boat. Very bright, like the different settings. Pretty durable light. Would recommend this light.
By Skip
Los Alamos NM
October 8, 2016
Good flashlight
Seems easier to use and doesn't get as hot as some of the other models I use.
By Jim
Brooklyn
August 5, 2016
Best Performance for the Size!
I bough two of these before last Christmas. I go overboard selecting my lights, laying out the price, dimensions and lumens and hours of all the models I'm considering on a spreadsheet before evaluating them against each other. THIS was the hands down winner in the double 123 battery size! The operation is smooth and simple, the dimensions are almost unbeatable in this size light, the five intensity selections give you the PERFECT intensity for ANY occasion, and the battery efficiency is AWESOME! And if you ever need to use it, the strobe is so easily and quickly accessible and more effective than any I've ever seen! An easy carry for the more demanding outdoor activities and absolutely indispensable to have in your car!
Pros
Just what I aid above... the overall winner among the 2x123 lights in dimensions/performance/battery life! What more could you want?
Cons
I haven't found one yet!
By jason
allentown, PA
May 6, 2016
top quality
great all around light for all purposes....many modes to suit ur every need and easy to use
Pros
easy tail switch and mode button...great hot spot....definitely recommended.....hav many brands from nitecore to klarus and this one is prob most favorite but not that I don't like my others for different purposes....got my girlfriend the new pd32 and love that as well...gotta have for self being a flash-a-holic
By zeke
Florida
April 3, 2016
Will not change modes and gets incredibly hot
Flashlight is incredibly bright, but no matter what I try, I cant get it to change modes. It is stuck at the highest setting. It gets very hot in a short amount of time. I have been a Fenix fan for quite a while and this is the first flashlight that didn't function properly.
By Hondo
Oklahoma
September 26, 2015
Bright and handy
My favorite feature is the strobe. It is the most disorienting I have ever seen.I can't watch it on the wall for more than 2 cycles,and would hate to face it in the dark! I gave one to all my kids. My daughter -in law felt unsafe one night getting off work and lit up some unknown male , and he fled the scene. Nuff said.
Pros
Great strobe and bright light.
By Frank
Boca Raton, FL
August 4, 2015
Small Sized, Powerful Flashlight
This small sized, powerful 960 lumens flashlight has more power than the Maglight flashlights we use at work. It is easy to carry and it fits in a single nylon magazine pouch. I currently have two Fenix small sized flashlights (780 & 960 lumens) that I carry on my duty belt for work; I have a backup, when one flashlight's batteries burn out and I always have at least one flashlight on me at all times for when I forget one in the car, when responding to an emergency call.
Pros
Quality Value & Price Small Sized Flashlight Powerful Light Easy to Carry (Fits in Magazine Pouch for Duty Belt)
By Tool man
Kentucky
June 11, 2015
Great light!!
The PD35 is a great light. It throws a very bright beam with nearly flood like qualities on high. The button used to change modes can be somewhat difficult to find easily. I aligned the clip to match the location of the button. Problem solved.
Pros
Extremely bright Lightweight Small enough to carry easily Runs on CR123s or 18650s
By Butch
St Louis Mo
February 22, 2015
Great service Great price
I have purchased several items from Battery Junction. Service and pricing has always been excellant and I will continue to use them.This flashlight is my first Fenix.I have Led Lensers, Streamlights but the quality of the Fenix is the best.I will buy more Fenix and will always use Battery Junction. Thanks
By Abe
Underwood, IA
February 20, 2015
Love the variable brightness
Throws a nice extremely bright light when you need it and has three other choices of brightness when you don't need to blind someone. Great for spotting animals at night in the back yard.
Pros
Don't have to recharge. Just replace two cheap batteries with a super long shelf life. Made well and works great.
Cons
The Streamlight throws a longer, brighter beam because the beam is narrower.
By Precisionimage
Chicago, Illinois
February 19, 2015
Great EDC light!
This light is perfect for edc, while it is slighlty longer/larger than the Fenix LD12, it is not that much larger, and is still super easy to carry around all day everday. If you have a couple 18650 batteries lying around, then you're set and ready to roll with this light.
Pros
great battery life exceptional output circuitry of the light leads to exceptional use of battery power amazing output vs size
Cons
While the belt clip/pocket clip is great and is functional it would have been nice if the clip would have allowed the light to sit deeper within a pocket. As it is, the light sticks out of a pocket about an inch.
By Mark Wales
South Carolina
February 5, 2015
Great Light + good selection of brightness levels
Perfect combination of size, brightness, ease of use, and quality construction. I especially like the choice of brightness levels: 14, 50, 180, 460, & 960 Lumen. 14 Lumen is perfect for things like walking the dog. (Many lights start at 1 Lumen which is not bright enough to do anything, with a next level of 50 Lumen.) The beam is wide enough to use when walking but narrow enough for long range illumination. Like other super bright lights, it cuts back after 5 minutes on max and after 30 minutes on 2nd level (460 Lumen) to prevent overheating. Maximum continuous level is thus only 180 Lumen. (These time limits should, in my opinion, be stated along with the brightness levels.) It would be nice to have a higher continuous level, such as around 300 Lumen. The light seems to be as well made as my other Fenix lights, which means it should last a long time.
Pros
Excellent combination of handheld size, maximum brightness and good choice of lower brightness levels.
By Marco
Mexico City
January 27, 2015
Excellent flashlight!
I'm happy with my new PD35. I'm using it on my bicycle and can get a good light in the city with the mid setting (180 Lu), and still have two more higher settings.
By Will
United States
January 24, 2015
Great Flashlight
This is a great flashlight with great build quality. I bought this flashlight to replace my Nitecore P12 when it stopped working after 3 weeks.
By Corey
Midland, MI
January 14, 2015
Great light
I have the Nitecore P12 and this is a great addtion to my EDC. It seems a bit brighter and cleaner than the PD12.
By Jesse
Georgia
January 3, 2015
Fenix PD35
I think this is still the best EDC flashlight you can buy. It has the proven Fenix quality and the best brightness spacing with five levels of any of the competition. Also, on Turbo mode it doesn't seem to heat up as some of the other similar EDC lights I own. Especially the Nitecore P12, which seem seems to heat up real quick. Buy it, you'll be glad you did.
Pros
Nice brightness spacing excellent build quality
Cons
wish you could stand on its end wish the sheath had a d ring on it
By Mic'
Western Maryland in an old cabin along the river
December 26, 2014
Wide swath ...
Take a wide swath of DARK out of your path with this light sabre'. Real nice wide beam of BLINDING LIGHT on high or TURBO. Perfect finish and FENIX QUALITY Thru out ... does throw some heat on Turbo so caution putting it away hot. One mean compact package of all around light ... the 5 levels of constant output is nice ... real usable range and the 15 lumens low perfect for moving around camp or on a night hike. One nice light.
Pros
the 5 levels of truly usable outputs... well made flashlight.
Cons
still getting used to finding the side switches at night in the dark ... think it is ME more than the lights or designs.
By William Hancock
Sanford, NC
December 15, 2014
Fantastic Flashlight!
This PD35 UE has replaced my 4D cell Maglite and my heavy cheapo million candlepower spotlight. It's light, handy, easily operated, and best of all it is very bright with a long usable throw. I use 18650 rechargeable battery and carry 2 primary CR123A for backup on long trips. The PD35 UE is very versatile.
By John
Magnolia, TX
December 14, 2014
Best Ever
This is simply the most convenient and strongest flashlight I own. A simple on/off switch at the rear with an additional button near the front to cycle through all 5 brightness levels as well as the strobe. Operates on only 2 CR123A batteries and can light up your street.
By Greg
Kentucky
December 12, 2014
Awesome flashlight.
Can't beat the quality.
By Randy
Maryland
December 9, 2014
Great Flashlight
This light fits my requirements just right. Small size, great output with 5 nicely spaced levels and strobe. Only improvement I can suggest it would be nice if it could stand on the tail cap, but this isn't a huge issue for me.
Pros
Nice fit and finish. Nicely spaced output levels. Small, but not tiny size.
Cons
Can't stand upright on tail cap.
By Dennis
Chatham, Virginia
December 9, 2014
Perfection
This light has it all. Super light and small for the features. Typical Fenix quality. Switches are very easy to use. Beam is a very nice compromise of flood and spot. Max output has been increased to 960 lumens; way more than will ever be needed. (It is nice for impressing and generating envy!) This light has a lot of modes (6), but that makes it extremely flexible and able to meet every possible need. Eco at 14 lm is perfect for reading, maintaining night vision in the house or a tent. 50 is great for many indoor tasks. 180 is ideal for most in the yard needs, and gives 10 hours of battery life. 460 is amazingly bright.
Pros
This one light will do everything the average user will ever need. I got a great deal and service from Battery Junction!
By Desdinova
the foothills of the Smokies
December 9, 2014
Fenix PD35 = Bargain Tactical Flamethrower!
This flashlight came packed in Fenix's standard cardboard packaging, with holster, spare O rings, pocket clip (attached), lanyard and manual included. Fit and finish appeared to be very good, and the anodizing was very consistent. With an 18650 battery, this light is, in a word, BRIGHT! The beam is well centered with no apparent artifacts, albeit a tad "floody". Not much, mind you, just a bit. Make no mistake, this thing is a thrower! It easily illuminates the woods at the back of my property, which is easily 150 yards! My primary purpose for this flashlight is "tactical" carry, meaning as an adjunct to my concealed handgun, replacing my much loved and carried 4Sevens Quark Tactical (QTA), charged with a single 14500. Having only had the PD35 for just over a week, I can't speak to its durability, water resistance or long term wear, I can say that I like everything about it as of now. Measuring at approximately 5 1/2" in length, and possessing an adequate pocket clip, I see now reason why this flashlight couldn't be carried clipped to a pants pocket as an EDC light, although that's nor how I intend on carrying mine. The three lights I was considering were this one and the Nitecore P12 and P16. Battery Junction's Black Friday/Cyber Monday sale on this light truly made it an offer I couldn't refuse. As usual, Battery Junction's service rocked, shipping was blazing fast, and I'm confident that I bought the right light.
Pros
Very bright, reasonable size, good build quality, simple and intuitive interface, rear "tactical" clicky switch with momentary on capability, last mode memory.
Cons
Holster/sheath is a little cheesy (read CHEAP).
By Phearless Phil
San Francisco
December 9, 2014
Simply the best.
I have used the Fenix PD35 and its predecessors on the job for a couple of years now. Simply the best. Like a hand held Star. And it fits in a pocket. A small pocket. My coworkers and i have paid $90 plus for them locally. Even at that price the PD35 outshines all other flashlights. The most performance by weight or per cubic inch of any flashlight I know of.
Pros
Small, light, bright, adjustable, well built,
Cons
NONE, What's not to like ?
By John A. Goodman
Powell, Tn.
December 9, 2014
This light just doesn't grow old
I have given six of these lights with chargers and batteries to family and friends. The PD35 by Fenix is their first high end flashlight and they can't believe the amount of light and the features at their finger tips. I have a Fenix TK 15 myself and have finally bought a PD35 for my own. The Black Friday sale was awesome, thanks Battery Junction for the sale prices and free shipping.
By texaswolverine
Texas
December 4, 2014
Best EDC - Quality Build, Bright Light, Awesome Funtionality
Perhaps one of the best EDCs out there! The quality of build of this product is second to none. The flawless anodizing, the well defined casing, and strong functionality for a flashlight makes this worth the extra cost. Strong recommendation to purchase! (make sure to check the internet for actual test results such as on the Candle Power Forums)
Pros
Great Build Quality Quality Light which fills a distinct area (no dark holes) Two (2) switches - on/off and multi-function
Cons
Expensive, but worth ikt
Bright Buys
$12.00

(224 Reviews)

As Low As: $10.86 Ea.

Free Shipping Over $50!

$9.90

(143 Reviews)

Options Available

Free Shipping Over $50!

$40.00

(15 Reviews)

Free Shipping Over $50!
Fenix PD35 (2014) Portable High Intensity Flashlight - CREE XM-L2 U2 LED - 960 Lumens - Uses 1 x 18650 or 2 x CR123A
$69.95
&

Free Shipping

On Orders Over $50
In Stock
Top