Welcome back! We saved your shopping cart for you:
View Cart
How to Choose a Flashlight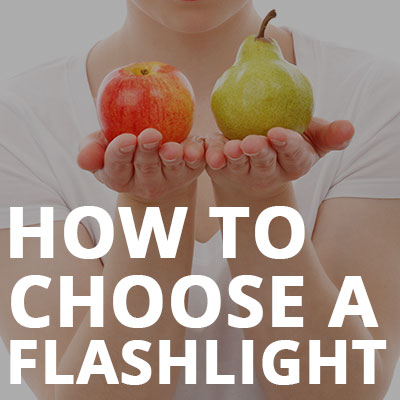 Choosing a flashlight can be tough, so we've put together a loose guide based on lifestyle to help you pick the perfect lighting companion. Certain features will be more important depending on where you live and what you love to do. Love to get outside and see the world? Or do you spend most of your time with a furry friend? You name it, and we've got it covered. We'll be providing a brief list of things you'll want to look out for, as well as a few specific suggestions that will have you well on your way to choosing a flashlight.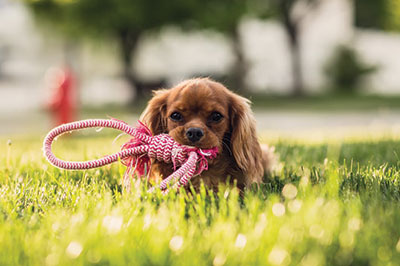 Lifestyle: Dogwalker
Light the way for man's best friend
For those who love Dogs, you know that it can be a pain taking them out late at night. Solve your best friend's late night bathroom worries with a high powered LED flashlight! You're going to want to look for a light that comes with some sort of hands free system such as a lanyard, so that you have a free hand to manage or to wrangle your pup. A wide angled beam is preferred by many users to illuminate your immediate area. Smaller size or EDC flashlights are a great idea since they can be kept in a pouch or a pocket if needed. Our current pick of the litter are the Nitecore MH20, Klarus XT1C and the PowerTac E9.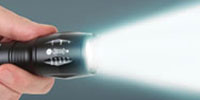 Wide Beam
Lanyard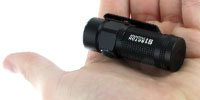 Compact Size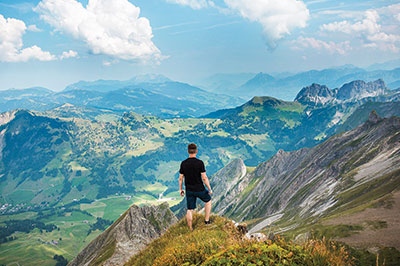 Lifestyle: Traveler
Follow your own path
If you like to get out and about, you're going to need a flashlight that can keep up. Keep an eye out for features such as being USB rechargeable, so that no matter where you go you can power up. A pocket clip will go a long way to ensuring that you don't misplace your light and have it on hand at all times. And don't forget to get a slim or portable sized light that will fit in a pocket or carry on. Some good choices include the Olight S1, the Jetbeam C8 or even a keylight like the Nitecore Tube.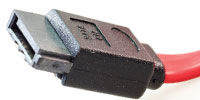 USB Charging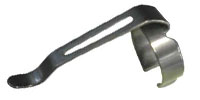 Pocket Clip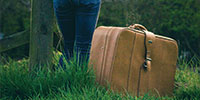 Portability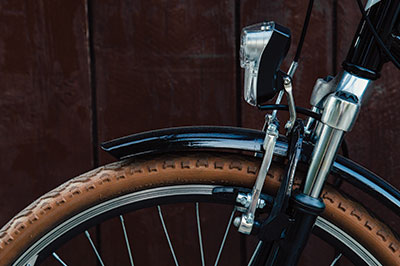 Lifestyle: Cycling
Roll out and stay active
Cycling is a great hobby that can get you around while at the same time staying active and leaving a low carbon footprint. Early morning or late night riders will know that a good flashlight makes for a great riding experience. Things to look out for would include an easy mounting feature, warning indication modes and accessible power and mode buttons. You may consider a bike light with dual distance beam system to light the way in front, as well and the ground just ahead of your tire. Popular models include the Fenix BC30, Klarus TL1 and the Jetbeam BR10.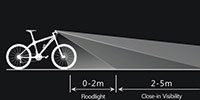 Dual Distance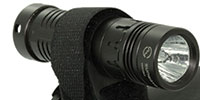 Mountable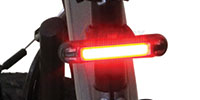 Indicator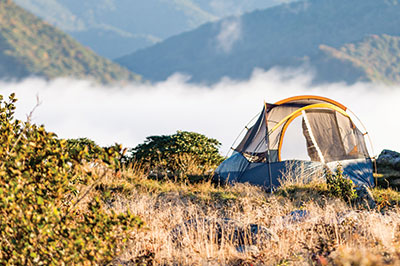 Lifestyle: Camping
Tackle the great outdoors
If you like to take life by the horns and get out into nature, you're going to want to bring a long lasting and reliable camping light. Great for both safety and convenience, a high powered LED camping lantern can help you conquer even the unruliest wilderness. Keep an eye out for lights that are rated IPX-8 waterproof in case of poor weather, and having a lantern style light for camp area illumination is key. Out in the wild but still want to stay connected? Many modern lights have power bank features that allow you to recharge mobile electronics via USB. We recommend powerful yet portable lanterns such as the Nitecore LR30 or the Fenix CL30R.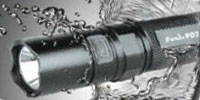 IPX-8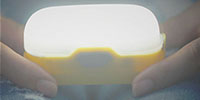 Lantern Style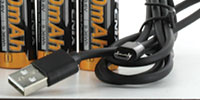 Power Bank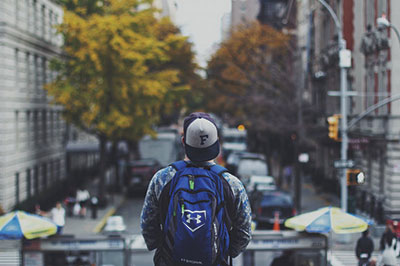 Lifestyle: City Life
Stand out from the crowd
Even in an urban setting there's room in your EDC setup for a good flashlight. Whether you're looking for something in your apartment or navigating through a dark ally, there's no better tool to have on hand. With city living in mind, look for a light that is rechargeable and will keep up with your hectic schedule. A powerful defensive strobe mode is recommended, and is a great way for dealing with unwanted aggressors. And don't forget that walking around a city you want to stay light, so a pocket sized light might be the best choice. Check out the Nitecore Thumb, Olight S10R III or the Klarus RS16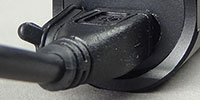 Rechargeable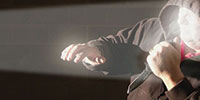 Strobe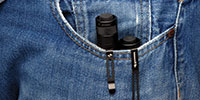 Pocket Size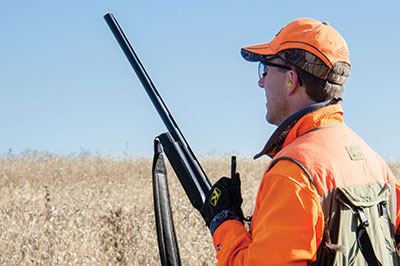 Lifestyle: Hunting
It's time to play the game
The noblest of sports, hunting is an experience that can tax your endurance and patience but the payoff can be huge. A well-suited flashlight can be just the thing to get the most out of your hunting experience. Firstly a light that comes with or is compatible with a weapon mount is ideal, and most standard 1-inch diameter tactical lights fit the bill. Lights that specialize in spotting with extra long beam distances can help you lock in on far off prey. Multiple color modes or swappable filters can help you adapt to your surroundings and stay discreet. We recommend combos such as the Nitecore MH25GT Hunting kit or the Olight M20S Hunting Kit.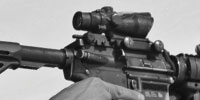 Weapon Mount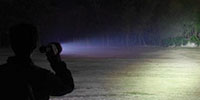 Beam Distance
Filters