Welcome back! We saved your shopping cart for you:
View Cart
This Item is Discontinued, however these items are available:
$8.00
(0 Reviews)
Free Shipping Over $50!
$16.95
(2 Reviews)
Free Shipping Over $50!
Free Shipping Over $50!
Klarus Bike Flashlight Mount - Rotates 360 Degrees!
Usually ships the next business day

Battery Junction 30 Day Warranty
Every Order Ships Directly From The United States
Authorized Dealer For All Products Sold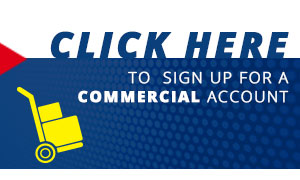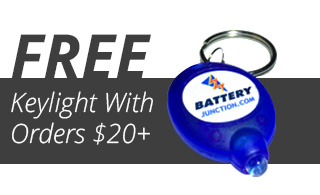 Description
Klarus Bike Flashlight Mount
Rotates 360 Degrees
Ride safely at night with Klarus's Swivel Bike Mount for 1" diamater flashlights! This durable bike mount is made of high quality rubber and is shock and slip resistant, so your light isn't in danger of falling off, while riding on rough terrain. The new split-type design allows for a quick release, as you can split the clip into two parts in a matter of seconds. Perfect to use with Klarus flashlights, but can also be used with lights that have a body diameter between 16 and 48 millimeters. The B1K is a great item to pair with the
Remote Pressure Switch
, for easy and safe riding at night.
Features and Specifications:
Great to use with Klarus flashlights
Compatible with any flashlight that has a 1" diameter
Split-type design for quick release
Adjust the light 360°
Shock and slip resistant
Reviews
Easy to install, but not very sturdy.
May 1, 2017
It was very east to install. I love that it is designed to hold flashlights of various sizes. It's also cool that you can pivot the light, but has a tendency to pivot too easily. Also the mounting head is not as sturdy as I would like. The beam of light bounces a lot. Might not bounce as badly with a lighter flashlight.
Pros
easy install, hold large and small lights, pivots to desire direction after mounting
Cons
pivots too easily, mounting head is not very sturdy.
Seems to work OK
July 10, 2016
I mounted it on my bike and then went to my socket-wrench toolbox to get a flashlight-sized socket to clamp in place in order to test it out. Its still there after a few hundred miles, so no complaints. I'd be happy to pay a bit more for something more solidly built, but it seems to work fine for relatively smooth road biking anyway. I might also attach the flashlight lanyard to the bike just in case it ever came loose.
Pros
Price, easy to install and use
By Rob
SAINT CLAIR SHORES, MI
inexpensive does not equal rugged!
May 4, 2016
Got this to mount my tactical light on my bike for early am and pm rides. I mounted the light in it and then clamped it on the handlebars for a morning ride. I first noted that the "cam lever" on the clamps reall do not work. In fact, when you pushed the lever down to lock it the clamp got looser. I just spun it till it tightened and went on my way. By the time I had gotten to the bottom of my (admittedly rough) gravel driveway the light had swiveled out of alignment on both the vertical and horizontal planes. Since I intended it for road use, I figured I would just tighten it a bit and the smooth pavement wouldn't have that effect. Wrong, over the course of ten miles every bump seemed to result in the light needing re-adjusted. The horizontal pivot is a brass crimped fitting that cannot be tightened, thus the light moves right and left at will. The final insult was at the end of the ride I tried to remove the light and top portion from the handlebar clamp with the slide / lock mechanism and the tab on the lever broke off. As such, I cannot say I want to risk an expensive light on this mount!! So, as another reviewer noted, the price paid was so low that I would not consider sending it back. The "You Get What You Pay For" theory has been proved once again. Battery Junction is not to blame, as this product was clearly designed for a "price point". I just wanted to report on my experiences so others can make informed choices. I just need to find the original product that this was modeled after....as the concept seemed good.
Cons
Not durable, and will not hold a light securely
By Rob
Seattle, Washington
Cheap price, Cheap quality. You get what you pay for.
March 13, 2016
I am pretty hard on a lot of my gear, so I thoroughly test each item before I can depend on it. I purchased this flashlight mount to hold my amazing XT12 flashlight by Klarus. Initially when I opened the package I was excited. I tore open the plastic and my nose was immediately assailed by a very powerful smell of chemicals and plastic. I went to the sink and dropped the whole mount in, and flushed it over with water. After ten minutes, I took it out and dried it. As expected, it held up to water very well. I took it out to clamp the mount to my bike. The clamp's ability to hold on to the bike was not too bad. The clamp does slide side to side even with the rubber grip in place. I fear if i tighten it down any more, it will strip the screw or crack the housing. All of this aside, the biggest issue after affixing my flashlight, was the plastic slide lock that joins the two clamps together. For starters, it's plastic, not the same kind of durable plastic the rest of the body is made out of, but a cheap, somewhat brittle plastic that on other products, would crack with little pressure over a short period of time. To add to my dislike of the slide lock, is the locking part of the slide lock. The locking mechanism consists of a very tiny ridge that clicks in to place on an equally small lever. The lever and the ridge are also made of the same cheap plastic, and in a short time, will wear away until it is completely flat, or cracked and broken. This fatal problem with the product ultimately puts your flashlight at risk of being dropped, lost or broken, should the vibrations from the trail or road you're on become excessive, and the plastic slide lock vibrate loose, or the slide lock break completely. When I hit the mountain trails or am biking ion rough terrain, I will be carrying my spare Klarus XT12, just in case the bike mount can't keep up. If the cost was more than the $4 I paid for it, I would be asking for my money back. I'll take the hit for this, Battery Junction is a wonderful company and you should keep buying their amazing products.... except this one.
Pros
1. Rotates 360 degrees, 2. Grabs your flashlight pretty well 3. It's cheap, rolling in at about $4 USD
Cons
1. Doesn't grab your bike very well with rubber grip in place - slides side to side easily. 2. The cheap plastic slide lock that joins both clamps together is brittle, cheap and will crack over time with little stress. 3. Be careful when opening your new purchase, It smells heavily of chemicals and plastic. 4. This product isn't as durable as it appears. It's cheap
Q&A
Allan
from SF Bay asked:
May 31, 2015
I wanted to get a couple of these along with one of the klarus lights. Is this the type with the adjustable top clamp or the newer type that only takes a 1" light?
1 Answer
The is the newer 2015 edition. The top part of the clamp swivels 360 degrees and will fit a flashlight with a diameter between 0.62" - 1.88".
Customer Service
on June 1, 2015
Klarus Bike Flashlight Mount - Rotates 360 Degrees!
$3.95
&

Free Shipping

On Orders Over $50
In Stock
Top