Welcome back! We saved your shopping cart for you:
View Cart
Klarus G20 Dual Switch Rechargeable Flashlight - CREE XHP70 N4 LED - 3000 Lumens - Includes 1 x 26650
Item #:

KLARUS-G20

Brand:

Klarus
Click to Enlarge Image
Usually ships the next business day

Battery Junction 30 Day Warranty
Every Order Ships Directly From The United States
Authorized Dealer For All Products Sold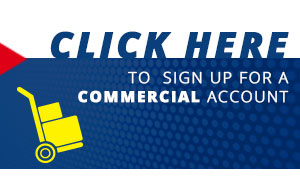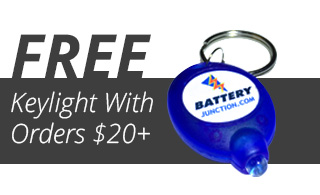 Description
Klarus G20 Dual Switch Flashlight
Potent Power, Compact Size
The Klarus G20 Dual Switch Flashlight is an impressive combination of power and practicality, all enclosed in a body no bigger than a can of soda. Less than 5 inches long and about half the width of your typical can of Coke, this compact light can easily fit in a bag for a convenient every day carry. Despite its small size, the G20 delivers power that would rival most larger high-performance lights, generating up to 3000 Lumens of brilliant illumination using its sophisticated CREE XHP70 N4 LED. In addition to its maximum output, the light comes with a trio of dimmer outputs ranging from 650 Lumens down to 15 Lumens, as well as a pair of tactical outputs, including a Strobe Function for disorienting a target and a S.O.S. Mode for signaling for aid in an emergency.
Convenient Design
While its potent output certainly stands out, its the G20's incredibly user-friendly design that truly sets it apart from its competitors. Powered by a single 26650 battery (included), this handheld illuminator features a special micro-USB charging port where it can be quickly charged without needing to removing the battery, saving its user time and eliminating any need to buy a charger. To make operation more convenient, the G20 comes with two switches, one on its tail cap and one on its side, both of which can be used to power the light on and off, as well as access all 6 outputs. The versatility of the dual switches allows the user to hold the light whichever way feels most comfortable and still easily operate the light. The Side Switch even doubles as a power indicator where you can monitor the battery's remaining charge so it'll never die unexpectedly.
Incredibly Durable
All of the G20's power and functionality would be useless without a strong, dependable body to ensure it can't be easily damaged. Crafted from sturdy aerospace-grade aluminum, the light's body comes with a hard-anodized finish that gives it incredible impact and water resistance, making it safe to use in just about any environment. The light's mineral glass lens is scratch-resistant and comes circled by a stainless steel bezel, protecting its powerful LED from any chance of damage. The G20 is even protected from harm internally, featuring an intelligent ITS temperature control system that helps prevent overheating from extended use.
Features:
Body made from aerospace-grade aluminum alloy with HA-III hard anodized finish
Hardened mineral glass lens is scratch-resistant and comes with anti-reflective coating
Specially designed textured reflector optimized for both spot and flood beams
Sophisticated Dual Switch Interface

Both Tail Switch and Side Switch can be used to power light on/off, adjust output
Pressing Tail Switch from OFF activates Low output
Pressing Side switch from OFF activates last output used
Temporary access to Turbo Mode by holding either switch, releasing to deactivate
Double click either switch to enter Strobe Mode, double click again to enter S.O.S. Mode

Lock-Out Mode prevents accidental activation of light
Internal fast charging by using included micro-USB charging cable
Battery Capacity Indicator on side switch displays remaining charge
Intelligent ITS temperature control system monitors internal temperature, adjusts output to prevent overheating
Reverse polarity protection prevents damage to both battery and flashlight
Included Accessories:

1 x 5000 mAh 26650 Li-Ion Battery
1 x Micro-USB Charging Cable (2.0A charging current)
1 x Holster
1 x Spare O-Ring
1 x Lanyard
Specifications:
LED: CREE XHP70 N4 LED
Power Source: 1 x 26650 (Included) (Do NOT use 18650, 16340, CR123A batteries with this light)
Working Voltage: 2.5V-5.0V
IPX Rating: IPX-8 (Waterproof and submersible up to 2 meters)
Impact Resistance: 1 meter
Brightness Outputs:

Turbo - 3000 Lumens - 45 Minutes
High - 650 Lumens - 4 Hours 30 Min.
Medium - 160 Lumens - 19 Hours
Low - 15 Lumens - 150 Hours
Strobe - 3000 Lumens - 1 Hour 30 Min.
S.O.S. - 160 Lumens - 51 Hours

Peak Beam Distance: 150 meters
Peak Beam Intensity: 5625 cd
Dimensions:

Length - 4.88" (124 mm)
Bezel Diameter - 1.41" (36 mm)
Body Diameter - 1.34" (34 mm)

Weight: 4.62 oz. (131 g) (excluding battery)
Specifications
Turbo
High
Medium
Low
Moonlight
Lumens:
3000
650
160
15
-
Runtime (Hours):
0.75
4.5
19
150
-
Output Modes:
3+ Brightness Levels, SOS, Strobe
Compatible Batteries:
1 x 26650
Batteries Included:
Yes
Included Accessories:
Batteries, Holster, Lanyard, Spare O-ring(s), USB Cable
Flashlight Usage:
Every Day Carry, Search, Tactical
Throw Distance (Max):
150m
LED:
CREE XHP-70 N4
Switch Location:
Multiple
Product Certifications:
IPX-8
Brand:
Klarus
Warranty:
Battery Junction 30-Day Warranty, Klarus 5 Year Warranty
Return Policy:
Battery Junction Return Policy
Primary Material:
Anodized Aluminum
Product Weight:
4.62oz
Product Dimensions:
4.88" (L) x 1.41" (Head Diameter)1.34" (Body Diameter)
UPC:
6954424401711
MPN:
G20
Country of Origin:
CN
360° View
Just click and drag to rotate view!

Reviews
84% Recommend this product
(
26
of 31 responses)
By Steve
Trumbull, CT
October 21, 2016
Covers all bases
This little beauty does it all. With a " used " battery I got 3 1/2 hrs. at the 650 lumen setting. Incredible. At the rate that I use the higher settings, I will only have to charge it a few times a year ! Walking the dog tonight I didn't need to use anything above the lowest output ; and the ground was wet from the recent rain and we all know how a wet ground can soak up lumens. I like that one switch goes right to low and that the other is the last output used or memory. The battery can be charged while still in the light and you can access turbo from either switch with just a minor delay. The lockout is also easy to use. If only it played music. If I were going to change anything it would be to give it the color of my Fenix PD40 and the beam just a smidge closer to my Klarus XT2C. But then again, with 3000 lumens on tap, who needs that kind of focus ?
Pros
Battery capacity, output levels well spaced, neutral color, two switches
By Tim
Winter Park, FL
September 26, 2016
Great Design
First of all, this is a very bright flashlight with great features. The side operation button is excellent with all the major functions available and is good if you like to hold the flashlight down. Due to it's smaller size it does get quite warm in turbo mode. The beam is a very large spot with lots of spill. Not good for beam projection but really lights of the forest.
Pros
Bright Small form factor Useful side button Good flood capabilities Low light mode from rear switch Lockout mode Battery level indicator
Cons
Wide beam spread Short use of turbo mode due to heat buildup
By TomZ
Southern, NJ
September 5, 2016
Blinding Brightness at a reasonable price
I told my wife to stop me if she ever saw me ordering any more flashlights from Battery Junction... I have a Nitecore MH10, an Olight S-1 Baton, and my trusty Teralux Lightstar 80, so I don't really need another flashlight. Lucky for me though, she was asleep when I got the email about the Klarus G20... I snuck down the stairs and ordered that thing the same day. I didn't want to buy another light because I thought 1,000 Lumens of the MH10 was enough, and anyway.. where will it end? The price of entry for the super-throwers over 3000 lumens was just a bit too high once you add in the 3-4 18650's they use, as well as the charger... plus most of them are somewhat bigger... But when this light was introduced with 3,000 lumens for under $100 with BUILT-IN CHARGING I was all done for. Anyway, about the light... it's a lot heavier than my MH10, feels more substantial in the hand, and boy, does it get bright. It seems like I am holding a modern car high-beam headlight in my hand when I turn this thing on high. With the 1,000 lumen MH10 on, turning this on as well makes a drastic difference in the brightness level of what I'm trying to light up. It sure seems at least 3 times brighter, and the throw is a bit wider. It operates differently than other lights I'm used to. Once on, a press-and-hold will shut this off, where the same action turns successively brighter modes on most other models. Not sure if this is a Klarus feature or not as this is my first by that brand. I've already gotten used to it though, it's just as logical as the other way of switching modes, just different. I also like the 'Strobe' mode... it's different than most... it flickers sort of randomly, I could see this throwing off a bad guy a bit more than the normal steady-frequency strobe light most others have. I like the power level light built into the side button... green for mostly charged, yellow for down a bit, and red for near empty... nice touch. All this light is really missing is a moonlight mode, as the lowest setting is 15 lumens... kind of bright for a pitch black room, but not blinding. Really nothing bad to say about it though... It is super-bright and has decent run time with the large capacity included battery. It seems like all the brightness I'd ever need. I know I said that when I got my MH10... as my wife reminds me... but this thing really turns night into day... and it's just small enough to be pocket-portable. For what it can do, it's a real bargain; It was worth getting. I'm surprised they sell it for under $100.
Pros
-Bright light with good, even throw -Heavy, feels good in hand -Price is pretty low, you get a lot for your money -Good recharge time with built-in charging -Convenient to use, charge -Enough brightness levels to satisfy pretty much everyone
Cons
-Could maybe use a 'Moonlight' mode or cut the 'low' setting brightness in half. It's just a smidge too bright for a dark room in my opinion.
By Gary Williams
Wisconsin
August 26, 2016
Klarus g20
What a light . Klarus g20 built solid ,lighting is so astonishing ,perfect throw & flood that lights up a whole acre like nothing else . Love the side button with color lighting to let you know what level battery is at . The two switch system is great for all purposes . USB charging is fairly fast , using the klarus g20 for all reasons for one full week before having to charging it ,that was so impressive ,again I love the klarus g20 .
Pros
Super bright , green ,amber, and red lights on button for battery level is great feature . Like the back switch for one press low lighting.built solid.love out mode is good option to and works great
Cons
Side switch presses really lightly so make sure you have it off. ( lock out when in pocket).
By Michael
Daytona Beach, FL
December 26, 2017
Friends said they want one.
Great light. Showed to friends and they said they want to get one also.
Pros
4 brightness levels so it is what you want when you want it. Easy to recharge.
Cons
Get confused as to what button to push to get the results I need but that will go away if I use it more.
By Will
Deering, NH
December 18, 2017
Bright choice
This is the second Klarus G20 I have purchased. It is a lot of light in a small package. It is not a spot light, it lights up a fairly large area.
Pros
Lots of light, rechargeable, convenient.
Cons
Just a little tighter beam, not really a big deal.
By Greg
Detroit
August 23, 2017
This light is way too complicated for any type of tactical use. Side switch is annoying.
This light has way too many settings for tactical use. It's always on the wrong setting and if it's not placed in lock out mode every time it's not used I promise that it will turn itself on. It would be a great light if it just had a tailcap on/off switch.
Pros
Powerful, Easy recharge, Long battery life
Cons
Non Programmable, Side switch is super sensitive, Light will always turn itself on when not in use, Not Programmable, Too complicated for any type of tactical use. It's always in the wrong mode and you must cycle through all modes to get what you need. Light will probably be dead anyway from running inside your backpack.
Gotta do something about that switch!
I am an aircraft mechanic and I don't need a flashlight that puts out 3000 lumens, however, I chose this light because of the run-time in the range where I use a light the most, between 100 and 200 lumens (160 lumens for 19 hours on a single charge!). For inspection distances that range from a couple of inches to 3 or 4 feet, 100 to 200 lumens is ideal. If I need a short blast for something 20 or 30 feet away I have it instantly with this light. Like others have already noted, the side switch is too wonky. It actuates too easily and it makes it difficult to keep the light in a pocket or a holster. Other than that, I like the fact that I can stand it on its tail and work without having to hold it. I like the long run time. Blasting the night away with 3000 lumens is a lot of fun, too!
Pros
Long run time in the practical range. Stands on its own tail. 3000 lumens!
By Joseph
Columbus, Ohio
July 22, 2017
Klarus G20
Good product. Wide range of brightness levels. I particularly like the dual switches.
Pros
Sturdy construction. Easy to use controls.
Cons
None found yet. I have not used the light a lot yet. I do research a product throughly before purchasing it.
By Steve
Washington, MI
July 6, 2017
GREAT FLASHLIGHT FOR THE MONEY
I've had mine for about 6 months now and it has a lot of power for a small light . Great for home or auto ! Easy USB charging .
Pros
Excellent light output!!
By Red Neck Get-R-Done
Huntington Beach, Big Bear Lake, CA
May 26, 2017
Yes, Its ALL that, But
Im a flashaholic? I have more torches than my wife will ever find, as I loose touch with an upgraded or higher capacity I regift to my wiff or daughter. From my surefire to Fenix to Tiny Monster, search lights to EDC, I use and have in hand one physically, one or more within sight! With todays technology and manf quality, if you buy quality, for sure you get it. Where I feel time after time, other OEMs including KLARUS, we are let down on transportation of our device, case and point, the carrying device, the belt holster, hand strap, etcetera. "N_ _ _I _ _" belt holsters are absolute, flexible, expandable, rotatable, your third hand, the traditional OEM's idea of a belt holster, very fashionable, you could where in a wedding. Take it to the field to earn its keep, wont accept the flashlight easily, slips around your belt, its a blob holding tremendous firepower, and the blob holster is pretty, but catch it on a man ladder up to roof, bye bye torch, no Crap Man, I have sinned, brand new, first day, Klarus G20 ripped from belt, in the pretty little fluffy holster, 25 feet to concrete, dam I felt that in my soul, forget jobwalk, I have a man down, down I go, Klarus face plant on concrete, not pretty. Im hurt, new flashlight scarred like she was beaten, first day on site, yes she still works, but have retired her, good thing I bought two, or I would be SO Mad. HEY OEM's, get a righteous holster, or I wont use it until my team is protected. ONE MISSING STAR because you cant really optimize the low beam & the high beam, thats a myth like unicorn, Sasquatch, Extra terrestrial Beings, well not the 3rd one, ET was real!!!!!
Pros
EVERYTHING listed in the add except the long range, I feel, ALL torches EDC should have a beam, like a point, to guide, lead, what is it, the burn spot, this one is what it says, but cant optimize the low & high beam. well not yet
Cons
the flashlight holster is just pretty, use it for the wedding, then throw it away, get N_T_I_E
Compact and Powerful
Older flashlights can not compete with new LED technology. This light fits well in the hand and stands up on a flat surface on either end. Dual Switches are helpful. Excellent customer service from Battery Junction.
By Peter Jesal
Vancouver, Canada
April 27, 2017
Not impressed
I have the Olight R40seeker and was under the impression this is 3000 lumens and will be much better. It is not. The brightness is minimal. The side button keeps turning on as I have it my pocket all the time during an inspection. Overall- I'll give it poor reviews as it failed my expectations. The R40 is still a much superior product.
By Paul Speziale
Florida
March 13, 2017
By JCFR
Alpharetta, GA
February 7, 2017
Very Good rechargeable flashlight
Realy bright very bright. Not reduce to high or medium when run in turbo mode for long time. Realy good rechargeable flashlight.
By Vince
Tenaha texas
January 26, 2017
Great light
I pursched 2of these and find them to be good search lights but not without room for improvements .Tbe switch on the side needs a guard around it otherwise it comes on in your pocket .then in needs a jagged bezel so if you stand it up you can tell it's on .plus it would really be nice if the Berzelius rotated making a focus beam. Last my free keychain light did not work
By Robert
, Goose Creek, SC
January 20, 2017
Awesome little flashlight
So far this is a great little flashlight. It seems to have great build quality, and is very bright. This flashlight has great flood.If you want a great throw or beam for search and such, then this isn't the flashlight for you. If you like to light up your whole surroundings , then this is your light . I really like this little light and definitely recommend it! It a shame that you have to spend so much money for a light like this, but if you don't, you won't get a proper light. All those cheap flashlights are junk. I should know. I bought a lot of them, and could've already bought this light with the money I threw away on all those cheap junk flashlights.
Pros
Easy carry Very bright Nice quality
Cons
Could have had a glow ring around the lens, but but not worth passing it over. Could have had a better carry strap Expensive
By Gary
Cahokia, IL
January 18, 2017
Very bright light!!!
This is my favorite flashlight, my hands are large and this light fills them nicely. The switch on the body can be found easily in the dark, one press and it throws out a massive 3000 lumens, enough light to blind any intruder or flood an area with light, the switch also serves as a battery condition indicator, if it glows green all is well, whereas red indicates a recharge is needed. I also like the bottom switch, with one press you have 15 lumens, more than enough light to brighten up any dark room. The rechargeable battery seems to last a long time, the light may be a little heavy for some, but I like the weight, it's got a nice sturdiness to it. Overall I really like this light.
By Barry O.
Philadelphia
January 11, 2017
Kick ass little Flashlight !
Unbelievable flashlight and it is even smaller then I pictured. Very bright, unless you are looking for a floodlight or a true search light, this will be perfect...get one, you won't be sorry.
Pros
Size, brightness , comfort..
By Gary
Michigan
December 26, 2016
Great light for the money!!
I bought this to add to my flashlight collection since I've wanted a 26650 powered light for awhile now. It is super bright for the size and usb rechargeable is a bonus. It seemed to take forever to charge, I thought I read where it would recharge at a rate of 2 amps but my usb monitor only showed drawing around .5 amps. No biggy since I have a charger that puts out 2amps. All the functions work great, the lock out feature is nice since it IS very easy to turn the light on bumping the side switch. Wish you could do a mechanical lock out via a quarter twist of the tail cap to prevent battery draw while not in use but I haven't really seen it drain much so far. Overall good light for the money, I also have a Klarus RS20 which I like very much.
Pros
High output for the size Long runtime easy to recharge
Cons
Holster isn't the best but usable wish it had the magnetic charge cable
By Sundowns
Michigan
December 26, 2016
Klarus G 20
Great small light for 26650 battery size. It also comes with a case which is a great plus. Lot of lumens for such a small light. HAS GREAT FLOOD. Very large hot spot. Great light also fast delivery from BJ.
Pros
Small size,Lots of lumens ,large hot spot, and great run time.
By john
niagara falls, NY
December 15, 2016
Flooder if you want very angle beam
If you want a very wide angle beam about 85 degrees this Klarus G20 is for you . Small and powerful with 3000 lumens and great run time on high of about 4 .5 hours and 45 mins on turbo . Weight with battery is about 6.8 oz the length is 4.88 inches .Also comes with a 26650 battery and has a USB port and cable for charging,and fast charging with 2.0 amp charger. Charger not included. I thought the olight SR mini was powerful but puts it to shame. The price is great from battery junction and service . Holster is also Great. Thanks battery junction
Pros
Very bright with wide angle from the orange peel reflector.Long lasting 26650 battery .Power switch shows battery level green 100 percent to70 percent orange 70 to 30 and red 30 to 10 . Runs cool with smart technology.
By Eric Hunter
New York
December 13, 2016
Klarus G20 flashlight
The side switch is too expose very good flashlight Keep turning on just simply bump into anything
By David
Maynard, MA
December 12, 2016
Nice and bright, but suffers from lack of center focus
I finally bit the bullet and paid over $50 for a light. I've also been staying away from rechargeable lights, but I got an extra 26650 battery for backup. I was a bit disappointed with this light only because it doesn't have a center focus dot but as a flood it does an amazing job. The quality is right up there and it really isn't all that big. My primary requirement for a light is to project a bright circle of light at a distance of around 100 ft with some flood. This is all flood, but the brightness makes up for it. It complements my EC20 and my EDC Maverick quite nicely.
Pros
Very bright. Wide flood. Excellent quality and feel with good controls. Can also stand it on end.
By RICK
Colorado,
December 10, 2016
small but bright
This little G2 3000 lumen is small and fair brightness, I say fare because I compaired it to my Nitecore EC4S 2150 lumens and the Nitcore blows it away almost twice as bright and a larger pattern, I like the feel of the G20 but just not as good as the Nitecore, however I'm still pleased with the G20
Pros
Small good light and light weight.
Cons
I don't think the 3000 lumens is right, i'd say 1500 lumens is closer to the lumen output!
By John
Melbourne, Florida
November 29, 2016
Just like daylight!
A small handheld light. Complete with its own 26650 battery! Throws a bright 3000 beam. Wow.
Pros
Compact small and very bright. Simple user interface
Cons
Side switch is activated much too easily. I find it on in the belt holster sometimes. You can lock out the buttons but that is very inconvenient!
By Gumshoe009
WA
November 28, 2016
Nice Light But Disappointed
Yes, I did read reviews that indicated the light beam was biased toward a flood pattern. To my great disappointment, the pattern is a very wide flood with almost no central hot spot. If I want to light a football field, this is the light to have, but it's a shame that such a well made and designed light has but the slightest semblance of a central hot spot. I also did not like the two lowest power settings, being of the belief it should have been of higher intensity. Having five power levels may be the right solution. I do much like the size and a very useful lock-out feature. Had I to do it over, I would have passed on this purchase.
By Todd Reed
Atlanta, GA
November 16, 2016
Great light size of flashlight is amazing for output.
The only issue I would have is turning the light on and off. Using just one button makes it hard to either shut off light or change brightness.
By Ranger Bill
LA
November 1, 2016
YOU LIGHT UP MY LIFE!
Very bright and relatively compact. Will run a good long time on max; not a few seconds like some others that claim extreme brightness. Easy to access the various settings. It is a flood not a spot but if you need a lot of light in a small package, this is for you. Rechargeable too.
By SurferRon
Los Angeles
September 29, 2016
Great light
Used it backpacking and tent camping. It met all expectations. I have an 1100 lumens every day carry that is fantastic, but its beam is much tighter. This light illuminates an entire campsite.
Q&A
Edmund
from Davie, Fl asked:
July 24, 2017
Lock Out? How do I enable/disable it? G20 comes on in holster continuously.
1 Answer
Lock-Out: Hold both Tail and Side Switches for 2 seconds to enter LockOut mode. To exit Lock-Out, click any switch 3 times rapidly. The flashlight will blink twice to signal Lock-Out mode entry and exit When in Lock-Out, pressing any switch will flash the Side Indicator Light 3 times to signal Lock-Out.
Customer Service
on July 24, 2017
keith
from fairfax asked:
November 13, 2016
Could this be used to charge other devices?
2 Answers
While the G20 can be used to charge a battery, it is not equipped with outgoing power and therefore cannot be used to charge other devices.
Customer Service
on November 28, 2016
While the G20 can be used to charge a battery, it is not equipped with outgoing power and therefore cannot be used to charge other devices.
Customer Service
on November 28, 2016
Bright Buys
$12.00

(238 Reviews)

As Low As: $10.86 Ea.

Free Shipping Over $50!
Klarus G20 Dual Switch Rechargeable Flashlight - CREE XHP70 N4 LED - 3000 Lumens - Includes 1 x 26650
$98.95
This Item Qualifies For

FREE SHIPPING

In Stock
Top