Welcome back! We saved your shopping cart for you:
View Cart
4 Things To Look For When Buying A New Flashlight
Flashlights - Things To Consider Before You Buy
4 Things to think about:
1. Battery Type: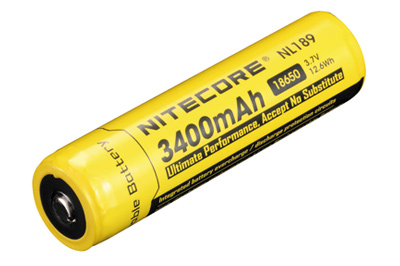 The two main categories you can put flashlight batteries into are: rechargeable and non-rechargeable. There are many types of flashlights that take one kind or the other. A non-rechargeable battery is perfect for those of you who are just on the go and will pick up a spare pack of batteries whenever it is needed. However, disposal batteries are cheaper and can be found almost anywhere.
On the other hand for those of you who are always on the go or tend to use your flashlights more often - flashlights with rechargeable batteries might be for you. Do you need your light for work or frequently go venturing into the outdoors? Then a flashlight that uses rechargeable batteries could help save you money over time.
2. Lumens and Light Output:
A Lumen is the unit we use to measure light output. The more Lumens a flashlight puts out the brighter your flashlight's beam will be. For example a flashlight that has an output of 1000 Lumens is going to be brighter and have a further beam distance than a flashlight with say 180 Lumens. As a buyer you need to pick the Lumen output that is most suitable for your needs.
Flashlights with higher Lumen Outputs are:
Nite Ize INOVA T4R Rechargeable Tactical LED Flashlight
Underwater Kinetics C8 Xenon
SureFire R1 Lawman Rechargeable Variable-Output LED Flashlight
Flashlights with lower Lumen Outputs are:
Nite Ize XPB-01-R7 INOVA XP Professional Grade LED Pen Light
Nite Ize XSC-01-R7 INOVA XS Professional Grade LED Flashlight
Ultimate Survival Technologies 15-Day Aluminum LED Flashlight
3. Durability:
Durability doesn't matter to everyone but it is one factor that shouldn't be overlooked when buying a new flashlight. In this day and age there are so many quality certifications and durability tests that it seems some flashlights are almost indestructible. There's flashlights that are waterproof, impact resistant, they can be thrown off a cliff and still work - well maybe.
As a police officer, construction worker, firefighter, or some other hands on profession, you will want to look into a flashlight that can keep up and last through tough conditions. You want a flashlight that can be dropped from higher distances and can resist water penetration to a greater extent.
Some brands you can look at are: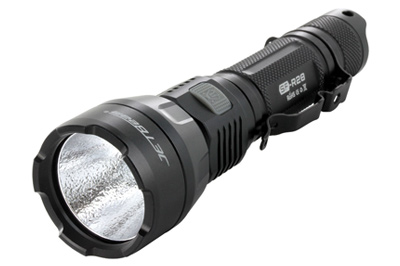 Nitecore R25 Rechargeable Tactical Flashlight with Charging Dock
JETBeam SF-R28 USB Rechargeable Flashlight
Sunwayman P25C Pocket-Sized Thrower Flashlight
Nitecore Explorer EC4S Searchlight
Moreover, if you only need an everyday carry then maybe those things are not as important. You can get something with a normal impact resistant that is perfect for finding monsters in your child's closet - or if you want to take a stroll into the woods.
Flashlights to have on you at anytime:
SOG Dark Energy DE-05 Tactical Flashlight
Olight S1A Baton (Limited Edition) Copper Flashlight
Pelican MityLite 1900 Flashlight
4. Budget: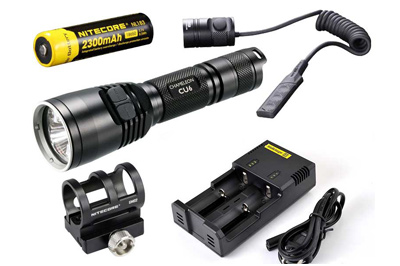 This is the one factor that many Flashaholics don't want to think about - the dreaded budget. When you are looking for an everyday carry there are many frugal options available. What most people don't realize that you can get an extremely durable and long-lasting flashlight on a decent budget.
Frugal Everyday Flashlights:
Olight S2A Baton EDC Flashlight
Sunwayman C13R USB Rechargeable Side Switch Flashlight
Nitecore Precise P10 Flashlight
HOWEVER, if you are interested in high performance flashlights and you do have a little bit more money to toy around with, there are some really great flashlights available to you! Sometimes "more is more" and if you can afford to get a flashlight with a few more features than we are happy to help!
Flashlights with a little "more":
Nitecore Chameleon CU6 Night Hunting Kit
SureFire S2 Stratum LED Flashlight with 3 Stage Output
JETBeam JET ST Ti Limited Edition Titanium Flashlight
JETBeam DDR30-GT Outdoor Rechargeable Flashlight