Welcome back! We saved your shopping cart for you:
View Cart
This Item is Discontinued, however these items are available:
Nitecore Concept 1 C1 Everyday Carry Flashlight - CREE XHP35 HD E2 LED - 1800 Lumens - Uses 1 x 18650 or 2 x CR123As
Usually ships the next business day

Battery Junction 30 Day Warranty
Every Order Ships Directly From The United States
Authorized Dealer For All Products Sold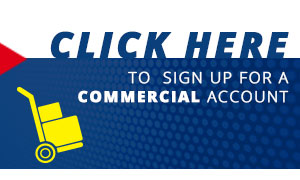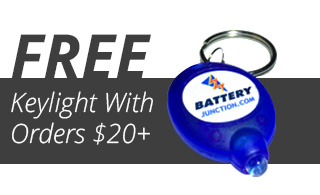 Description
Nitecore Concept 1 (C1) EDC Flashlight
Easily Grasp The Concept
Nitecore is extremely excited to announce their new line of Concept Flashlights. The Concept 1 is a palm-sized flashlight that is a great addition for your Every-Day-Carry collection! It is 4.39 in long and weighs an astoundingly light 2.18 ounces! This light-weight and compact light is great for military personnel, tactical users, or even just the everyday person. The C1 is small enough to easily slide into your pocket or attach to your belt with the durable pocket clip. These features make transporting your flashlight easier than ever before.
A New Standard of Brightness
The new Nitecore Concept series is trying to keep the innovative compact design - while improving on its performance. The Concept 1 puts out a revolutionary 1800 Lumens and has a maximum beam intensity of over 12,100 candelas. Moreover, Nitecore has improved on their charging indicator light. When your flashlight is turned off, and you insert that battery, your light will give you a voltage report. For instance, if your battery has a full charge your light will blink 4 times, pause, then blink 2 more times. You no longer have to guess how much charge you have left in your C1!
Dual-Mode Capabilities
The Nitecore Concept 1 comes with two selectable modes that makes this EDC more customizable. The two interchangeable modes are: The General Mode and Tactical Mode. When you select General mode you can tap the side switch three times (from the standby mode) and it will jump straight to Turbo! You can have bright illumination faster for your convenience. The second selectable mode is the Tactical Mode. When you select this mode you can easily switch to the Strobe function with three clicks of the button. If you are walking to your car at night and someone tries to attack you, or if a stranger is getting to close, than quickly switching to Strobe can help stun/disorientate an aggressor.
Make it Rechargeable!
The Nitecore Concept 1 (C1) is now available with all of the accessories necessary to reach its full potential. For its power source, we've given you a choice between an IMR18650 and a high-performance 18650, both of which give the light enough power to reach its Turbo mode of 1800 lumens. The Nitecore Concept 1 EDC flashlight is also available with an optional battery charger as well!
Features:
Stainless Steel Pocket Clip
Magnetic Tailcap to attach to metal surfaces
Constant Current Circuit Board designed to provide a constant beam of illumination
ATR Module adapts your output to the surrounding environment
Made from Aero grade aluminum allow with an HAIII Military anodized finish
Specifications:
LED: CREE XHP35 HD E2
Power Source: 1 x 18650, 2 x CR123
Peak Beam Distance: 220 meters (721.79 ft.)
Peak Beam Intensity: 12,100 cd
Brightness Outputs (Using 1 x 18650):

Turbo 1800 Lumens - 3 Minutes
High 810 Lumens - 1.5 Hours
Medium 300 Lumens - 4 Hours
Low 80 Lumens - 15 Hours
Ultralow 1 Lumen - 300 Hours

Brightness Outputs (Using 2 x CR123):

High 810 Lumens - 1.25 Hours
Medium 300 Lumens - 3.5 Hours
Low 80 Lumens - 13 Hours
Ultralow 1 Lumen - 200 Hours

IPX Rating: IPX-8
Impact Resistance: 1.5 meters (4.92 ft.)
Dimensions:

Length - 4.39" (111.5 mm)
Head Diameter - 0.96" (24.5 mm)

Weight: 2.18 oz. (61.9 g)
Please Note: Turbo output is not accessible with CR123A or RCR123A Batteries. Your 18650 battery must also have an output current higher than 8A.
Specifications
Turbo
High
Medium
Low
Moonlight
Lumens:
1800
810
300
80
1
Runtime (Hours):
0.05
1.5
4
15
300
Output Modes:
3+ Brightness Levels, Beacon, SOS, Strobe
Compatible Batteries:
1 x 18650, 2 x 16340, 2 x CR123A, 2 x RCR123A
Batteries Included:
No
Included Accessories:
Holster, Lanyard, Pocket Clip, Spare O-ring(s)
Flashlight Usage:
Every Day Carry
Throw Distance (Max):
220m
LED:
CREE XHP-35 HD E2
Switch Location:
Body
Product Certifications:
ANSI, IPX-8
Brand:
Nitecore
Warranty:
Battery Junction 30-Day Warranty, Nitecore 5 Year Warranty
Return Policy:
Battery Junction Return Policy
Primary Material:
Anodized Aluminum
Product Weight:
2.18oz
Product Dimensions:
4.39" (L) x 0.96" (Head Diameter)0.94" (Body Diameter)
UPC:
6952506403622
MPN:
CONCEPT-1
Country of Origin:
CN
Instructions
On/Off Operation:
Mode Selection:
The Concept 1 has two operating modes:
General Mode: Offers direct to Turbo

Press and hold down the switch to activate the last-used brightness
Hold down the switch to cycle through the output settings: "Ultralow-low-mid-high-turbo"
Tap the switch twice to activate the ultra-low brightness
Tap the switch three times to activate Turbo

Tactical Mode: Offers direct to Strobe

Press and hold down the switch to activate the last-used brightness
Hold down the switch to cycle through the output settings: "Ultralow-low-mid-high-turbo"
Tap the switch twice to activate the ultra-low brightness
Tap the switch three times to activate Strobe

Turn Off: With the light on, tap the switch once to turn it off and go back to the standby.
Quick Access to Turbo: While on any output setting, press and hold the switch to use Turbo. Release to revert to the previous brightness output.
To switch between the General mode and Tactical mode, follow the steps below:
Turn off the light. Loosen the tail cap for half a turn.
Tighten the tail cap while pressing and holding down the switch simultaneously.
The light will blink to indicate which mode has been selected. A single blink indicates General Mode, and two blinks indicates Tactical Mode.
Special Mode (Strobe/SOS/Beacon):
To enter Strobe mode:
Tap the switch 3 times.
In the Strobe mode, hold the switch for over 1 second to enter SOS mode; and then release. To enter beacon mode and hold the switch for over 1 second (while in SOS mode). To exit the special modes, simply tap the switch once.
NOTE: When the product is not in use, it is recommended to loosen the tail cap to prevent accidental activation
Reviews
Bright But Not 1800 Lumens
May 18, 2018
Be sure to use the high output 18650 for max power.
What a concept
January 17, 2018
I have been carrying this flashlight around for about a month now. I do like it but every once in a while it would turn on in my pocket! If this had a tail end switch button as a on and off. It would be fantastic. Other than that it takes getting use to it...especially the on and off button on the side. A little tricky but with a little practice you'll get the hang of it. Definitely very bright! Gets hot quickly. I have been known to use it as a hand warmer ! Lol...Fits comfortably with the clip in my pocket. Love the size of the flashlight also good for an everyday carry.
concept light
October 24, 2017
Terrible switch. A+ on batteries.
Powerhouse
October 20, 2017
I have been using flashlights for the past 50 years in my profession… By far the size of this unit and it's output is phenomenal... makes it so much easier to get my work done and not have to lug around a huge light...congratulations!
Pros
Small size...big output...1800 lumens!
Cons
Switch is a little finicky
Concept 1: One hot little number
July 10, 2017
Got my Concept 1 in the mail from my friends @ Battery Junction just a couple of days ago and I love it. I purchased an IMR 18650 battery that was recommended for this light as well. The combination works well to say the least. In turbo mode the light gets hot fast, but wow the amount of light this thing puts out ! If run on high, you still get over 800 lumens and a lot less heat and much longer run times. There is a difference between high and turbo, but not as big as you would think. In general mode you can instantly access ultra low, turbo, or the memorized setting. Switch is a very light touch which means if you plan on carrying in a pocket you best loosen the tailcap . This means that when you want to use the light that you need to tighten the tailcap and let it go through its voltage check. If you are using the light at your memorized setting, you can press the button and get turbo mode for as long as you press the button. Release the switch and the light returns to the memorized setting. Reflector spreads light just right as well. Nice ! Good job on this one Nitecore.
Pros
compact size, incredible output, many modes to choose from
Cons
lots of heat in turbo mode, must lock-out if going in your pocket, magnet in tailcap is a bit weak
Q&A
There are no questions or answers for this item.
Bright Buys
$12.00

(267 Reviews)

As Low As: $1,140.00 Ea.

Free Shipping Over $50!
Accessories
Free Shipping Over $50!
Free Shipping Over $50!
Free Shipping Over $50!
Nitecore Concept 1 C1 Everyday Carry Flashlight - CREE XHP35 HD E2 LED - 1800 Lumens - Uses 1 x 18650 or 2 x CR123As
$64.95
This Item Qualifies For

FREE SHIPPING

In Stock
Top