Welcome back! We saved your shopping cart for you:
View Cart
Nitecore EA4 Pioneer Compact LED Searchlight - Uses 4 x AA - 2 Options: 860 or 960 Lumens
Item #:

NITECORE-EA4-OPT

Brand:

Nitecore
Click to Enlarge Image
Usually ships the next business day

Battery Junction 30 Day Warranty
Every Order Ships Directly From The United States
Authorized Dealer For All Products Sold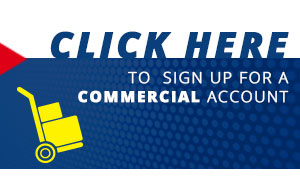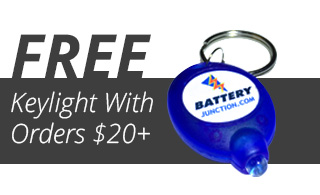 Description
Pioneering Through Darkness
Select from Generation 1: 860 lumens or Generation 2: 960 lumens
Brace yourself a powerful but compact searchlight that's powered by the most accessible batteries in the world. The
860 lumen EA4
runs off of four AA batteries and has become one of the best-selling flashlights on the market. At less than five inches in length, the EA4 combines small size and big outputs. This handy combination of features makes it a go-to piece of gear for everyone from professional search and rescue teams, to home-owners looking for a reliable device in the event of a blackout. The EA4 was an instant hit, and with good reason. Nitecore also offers the Pioneer with a
Neutral Tint
LED.
Built Tough
The EA4 is crafted from machined aluminum finished with a
hard anodized
coating that protects it from scratches and corrosion. A precision "Digital Optics Technology" reflector provides supreme performance in both long-distance throw and peripheral lighting. As always, Nitecore built this light exacting specifications, allowing the light to withstand total submersion in water in accordance with
IPX-8
water resistance standards. The interface is a single side-switch that utilizes Nitecore's patented
camera-shutter-style
action. Pressing the switch half way activates the light and cycles through modes, while full-presses activate the turbo mode instantly. Behind the switch, a blue LED flashes to help find the light in the dark. The blue light also acts as a battery status indicator, flashing quickly as voltage runs low. The EA8 is the ultimate full-sized flashlight, offering the best in practicality and power.
Features:
"Unique Integrated Technology" offers a more sturdy and lightweight body.
Integrated "Precision Digital Optics Technology" provides extreme reflector performance
Boasts a peak beam intensity of 20,000cd and a throw distance of up to 283 meters
Innovative single button two-stage switch offers a user-friendly interface (patented)
Eight rapidly switchable brightness modes to select from
High efficiency circuit board provides up to 22 hours runtime
Integrated power indicator light displays remaining battery power (patented)
Power indicator's secondary function displays battery voltage (accurate to 0.1V)
Reverse polarity protection prevents damage due to incorrectly inserted batteries
Stainless steel retaining ring protects the core components from damage
Toughened ultra-clear mineral glass with anti-reflective coating
Constructed from aero-grade aluminum alloy
Sturdy HA-III military grade hard-anodized
Waterproof in accordance with IPX-8 (two meters submersible)
Impact resistant to 1.5 meters
Tail stand capability
Generation 1 Specifications:
LED: CREE XM-L U2
Runs on 4 x AA batteries (Not Included)
Output/Runtime:

Turbo: 860 Lumens/1.75 Hours
High: 550 Lumens/2 Hours
Mid: 300 Lumens/4.5 Hours
Low: 135 Lumens/11 Hours
Micro: 65 Lumens/22 Hours

Throw: 283m
Peak Beam Intensity: 20000 cd
Generation 2 Specifications:
LED: CREE XM-L2
Runs on 4 x AA batteries (Not Included)
Output/Runtime:

Turbo: 960 Lumens/1.75 Hours
High: 550 Lumens/2 Hours
Mid: 300 Lumens/4.5 Hours
Low: 135 Lumens/11 Hours
Micro: 65 Lumens/22 Hours

Throw: 310m
Peak Beam Intensity: 24000 cd
Dimensions:
Length: 4.6" (117 mm)
Tube Diameter: 1.65" (41.8 mm)
Head Diameter: 1.57" (40 mm)
Weight (w/o batteries): 5.6 oz (159g)
User Manual
Specifications
Turbo
High
Medium
Low
Moonlight
Lumens:
560
550
300
135
65
Runtime (Hours):
1.75
2
4.5
11
22
Output Modes:
3+ Brightness Levels, SOS, Strobe
Compatible Batteries:
4 x AA
Batteries Included:
No
Flashlight Usage:
Emergency Supplies, Search
Throw Distance (Max):
283m
LED:
CREE XM-L U2
Switch Location:
Body
Product Certifications:
ANSI, IPX-8
Brand:
Nitecore
Warranty:
Battery Junction 30-Day Warranty, Nitecore 5 Year Warranty
Return Policy:
Battery Junction Return Policy
Primary Material:
Anodized Aluminum
Product Weight:
5.6oz
Product Dimensions:
4.6" (L) x 1.65" (Diameter)1.57" (Head Diameter)1.65" (Body Diameter)
UPC:
6952506400874
MPN:
EA4
Country of Origin:
CN
Reviews
35% Recommend this product
(
7
of 20 responses)
By shane
Johnston, RI
February 21, 2016
Great Light
I really like this light, its bright multiple brightness level well built, it is a good size, fits in your hand well
Pros
Bright, good feel to it, good price
By BK
BF, New Mexico
January 14, 2016
dead on arrival ... second one I have purchased and both are useless.... am sending back in hope of getting one that actually works!
totally unsatisfactory
Cons
out of two different purchases..... one doesn't work out of the box....and the one that did work, only lasted a few hours.
By Roger 2473
Coatesville, PA
November 21, 2015
Best light I have ever owned.
I bought this "gun" (I call it my "big gun") about 2 years ago. I use it almost daily. It still looks like new. I use eneloop batteries exclusively. I am still using the same set of four and have found they stay charged for over a month, even with daily usage. The switch functions perfectly. Whenever I pocket my "gun" I always give the switch an extra long press to lock it so there is no chance of accidental turn on. My whole backyard will light up on turbo. It is amazing. No critter can escape its beam! There are no cons I can think of. I would buy another in a "flash" if this one ever fails.
By Bob C
Southern NJ
July 24, 2015
Nitecore won't address poor design flaws.
The rubber/silicone switch on this model has been know to fall apart or crumble or just plain fall out. Plus my light just quit working after 2yrs of use. No light output at all. Just quit all of a sudden. Using AA's was a plus as they're easily replaced. Nitecores customer service is horrendous as I feel that they should stand behind their products even after 2 yrs. What flashlight just quits working in a 2 yr span of time? I have written them to no avail as they don't seem to care to address a glaring design issue. I think either the circuit board or emitter just quit, and to me this is not acceptable in only 2 yrs time.
Pros
When it worked it was an awesome flashlight and a good go-to one in an emergency. Great throw and I had the switch interface figured out in minutes.
Cons
Same switch interface is clunky to use because one has to wait 2-34 seconds for the flashlight to turn on. When I need light- I need it now. Plus the fact that the rubber/silicone piece has been know to have problems with it falling out or crumbling with even minor use, and Nitecore doesn't care about customers after the warranty wears out.
By Terence
North Carolina
August 28, 2014
Bright, good for coon hunting
Has a wide area spread with a nice spot also. Great for searching for details in very dark areas. Has several settings so it is usable in many situations.
Cons
To big around for pocket light, but has holster.
By Philip Parker
Moulton, al
August 17, 2014
Dont leave the batteries in it!!!
I ordered one of the EA4 lights when they first came out last year. I have ruined 2 sets of Eneloop batteries in it already! This light is bright and a cool light, but it has a parasitic drain. If you leave the batteries in it even with all power off even to the locator ring on the switch it will still drain the batteries to the point of no return! I will have to leave the batteries out of this light until I am ready to use it, which is a pain in the tail!!
Pros
Runs on AA batteries, very bright with good throw, nice size.
Cons
Bad parasitic drain, can't leave the batteries in it!!!
By Whoppo
Southern Maine
August 5, 2014
One serious light!
Built like a small tank, this compact searchlight throws a seriously bright, well shaped beam. Running alkalines or eneloops, it's reliable and functional. When powering off with a long press (lockout mode) I have had no problems with accidental activation and when simply powered down (non-lockout mode) the dim flashing blue power button makes this light easy to find in darkness. I've found the different modes easy to cycle through, but particularly like the fact that a hard press on the power button brings back the sun regardless of the mode in which it was left. I'll be buying more of these for each of my packs / go-kits!
Pros
Very bright, useful modes, commonly available batteries, outstanding build quality, easy UI once you've played with it for a bit.
By Clay
Northern California
July 10, 2014
its a great compact searchlight but...
I purchased this light over a year ago. I like the fact it takes 4x AA batteries. Its compact and fits well in the hand. The nylon holder wears on the bottom edge from friction when worn on a belt. The brightness levels and strobe are also good features. All positives aside, I was disappointed with the location of the switch. It is easily activated accidentally. If this light is worn on a belt it is very easy to activate the switch and be unaware that it is on. I have burned through many batteries due to incidental activation. I used an old Streamlight Stinger light filter that fits well. The flip tabs protrude far enough to make contact with objects and creates a buffer between the switch and whatever object might touch it. It isn't 100% effective but it works better than nothing. Other options are to fashion a sleeve that recesses the switch or just remove the batteries.
Pros
compact design, brightness, selectable modes of brightness, strobe, takes inexpensive and abundant 2A batteries, price
Cons
switch location and design
By Phil
florida
April 17, 2014
It's everything I'll ever need from a small flashlight
After I rapidly went through my 1st set of batteries!, I took my time to understand how this light would function best for me. Definitely get the rechargeable batteries. I would buy another one if something happened to this one.
By Steve
New Mexico
April 14, 2014
Excellent Flashlight
Lumens don't tell the whole story. The optics are equally important and the EA4 combines 860 Lumens with great optics. The EA4 also features a "real world" run time of 1.75 hours on the 860 Lumens setting, using regular AA batteries. To top it off, the switch has a built in battery indicator.
By LarryH
February 16, 2014
Great light, poor switch
Ordered this to avoid costly CR123 batteries while maintaining really high output in a small flashlight. It really delivers on all these promises. However, power switch is in a really poor location which causes the flashlight to get switched on when being carried in my pocket. Several occasions it has switched on and run the batteries down. Wish they put the switch on the end rather than on the side. Otherwise a great product.
By Justin V
December 24, 2013
Great Light!
Quality and Design: The overall quality and design is very nice. It is built very solid, the look and feel is about as premium as it gets. Flawless HAIII anodising, square threads, 1 piece design, mineral glass with anti reflective coating etc. •Uses AA batteries •Throws far •Tailstands well •Neutral white (also a con?) •Anti reflective glass lens •LED perfectly centred •Good quality build and finish •Hidden flash modes
By Richard S.
September 27, 2013
Fine light
When I worked for the power company, I was always looking for a bright solution in a compact size. Till now the closest thing was the Wolf Eyes Metal Halide. The Nitecore-EA4 is perfect with one exception. The switch functions are somewhat complicated to work through. Not something that can\'t be mastered but is not the best thing to deal with in a hurry. I especially like the ability to tell the user how much battery is left. Great for the price and also the fact that it uses regular batteries. The only reason for the 4 stars is switch navigation. I\'ll get it eventually I am sure.
Portable & Powerful
4AA batteries and this light make a combination that\'s going to be tough to beat for a while. Very well thought out package. While not a true pocket light once you use it the first time you\'ll never leave it home again. The multiple modes will give you enough light for every situation. Security/SAR/Game wardens should seriously take a look at this light as a backup. With this light and a set or two of spare batteries you have a portable scene/search/task light at hand that can keep you out of trouble
By SWBowers
March 28, 2013
Little Giant
Very impressed with the Nitecore-EA4 \"compact\" LED \"searchlight\". I was looking for a powerful light that used \"standard\" AA batteries. At 860 lumens it should be a nice bright light but the lumens are only part of the story. The light pattern on the EA4 is VERY usable. Very broad yet well defined pattern. As bright as this little, correction, \"compact\" light is, its even more impressive on its lowest setting that I found more than adequate for general purpose use. I was a little concerned how accessing the different modes would work in real life. Reading the manual seemed over complicated. That said, in real world use I found accessing the different modes to be very straight forward and well thought out. Construction seems to be top notch. The automated \"modes\" are very well done and seem to be very effective. The strobe will certainly disorient anyone trying to assault you. The SOS is well ... . . . ... and the beacon is perfect. The Nitecore EA4 has fulfilled all of my requirements and then some.
Incredible
This is my first foray into the world of \'real\' flashlights. All I can say is \"incredible\" Fit and finish is very good. Has a very solid feel. Small .. fits into a toilet paper tube! UI is very good and easy to learn. Lockout works just as it should and although I suppose It could be turned by accident in a pocket even in lockout - it would be extremely unlikely given the way the light comes out of lockout. This light without regard to its size is VERY bright. With regard to its size is CRAZY BRIGHT. The icing on the cake is the 4x AA batteries. Even with garden variety alkaline performance is very good and usable. With decent rechargeable cells performance is astounding. Mine is the cool white variety so I can\'t comment on the neutral color. All in all, a great light. Buy one.. you won\'t regret it.
By Lynn
February 12, 2013
one of the Best
One of the best flashlights I have. Now I have two of them and love them both. Work great and built great.
By A Prudent, Practical and Penny-pinching Recharger
January 28, 2013
A Perfect Package for a Flashlight Neophyte
I agree with Lou in recommending eneloops for this excellent flashlight, and add a recommendation of the Nitecore i2 Intellicharger to make a perfect package for prudent rechargers who want the economy of rechargeable batteries without the risks and complications that li-ions involve. The light itself will let you know you when it is time to recharge them, and the charger will tell you when they are done. All three items are available from Battery Junction. First, the flashlight. The EA4 has the best user interface for both everyday carry and tactical use that I have yet seen. It is remarkably compact for its brightness and runtime, but it is too big and heavy to carry in a summer shirt or pants pocket. It is out-standing when you are wearing a coat or jacket; or, if in uniform, a duty belt to carry the holster that comes with it. Powerful flashlights that use rechargeable AA batteries look like the wave of the future, and I hope that the innovative designers at Nitecore soon come up with a summer pocket-size light that also uses the same interface as this one. Next, the batteries. Eneloops have proved to be the safest and most satisfactory of the rechargeables, and I use the 2000 mAh variety because they are the least expensive and have the longest record of satisfactory service. There are newer varieties that provide a longer runtime if you need it. But if you turn the EA4 off with a long press its Battery Condition Indicator light gives you a readout of the remaining voltage, and I prefer to recharge early and often rather than long and late. And finally, the charger. The i4 will recharge many kinds of batteries, but it does a particularly simple and safe job on eneloops. Experienced experts prefer a more sophisticated - and expensive - charger that reconditions them for an even longer life, but just with the easy procedure I have described the 2000 mAh eneloops can be expected to long outlast me. I strongly recommend each and all of the items in the package.
By Stew L
December 27, 2012
Compact, Bright, 4AA Cells
Has a small central spot, definitely a \"throw\" light, but it also has good spill. And, WOW is it bright for its compact size! Uses 4 readily available AA cells. I am using Duracell 2000 mAh low self-discharge (\"pre-charged\") NiMH cells. Has a slight green halo around the central spot and a purple tint to the outer spill that is not noticeable except on a neutral colored surface. I think an OP reflector would decrease the coloration, but I am very happy with the light. Highly recommended. For comparison, on high it appears to be about the same brightness as three LightStar 300s together. On turbo, it seems to be almost twice as bright as the three LightStar 300s together. I really like the built-in battery voltage indication.
EA4
ARE YOU READY!!! I own the TM11, TM15, MT26, MT40, iNFILUX IFE1, EC1, EC2, EX11, JETBEAM PC 10, S10 Baton, Sunwaymen T20CS, Olight M20 WARRIOR, IncenDio V3 ON AND ON. This is the most fun light, all around great purpose do everything light, I own. Get a set of Eneloop AA rechargeables, and have a blast.
Q&A
ROdney
from AZ asked:
April 15, 2014
What is the brightest light you sell?
2 Answers
The brightest light we sell would have to go to the
Olight X6 Marauder
with a blinding 5000 lumens.
Customer Service
on April 15, 2014
The brightest light we sell would have to go to the
Olight X6 Marauder
with a blinding 5000 lumens.
Customer Service
on April 15, 2014
Danny
from Old Saybrook asked:
March 27, 2014
Is this the latest model of the EA4 Pioneer?
1 Answer
Yes, but there is also a neutral tint version of the EA4, should that fit your needs.
Customer Service
on March 27, 2014
Bright Buys
$7.43

(145 Reviews)

Options Available

Free Shipping Over $50!

$21.50

(15 Reviews)

Free Shipping Over $50!
Top