Welcome back! We saved your shopping cart for you:
View Cart
Nitecore Explorer EA41 Compact Searchlight - CREE XM-L2 (U2) LED - Cool or Neutral White - 1020 Lumens - Uses 4 x AAs
Click to Enlarge Image
Nitecore Savings Event!
| | |
| --- | --- |
| Regular Sale Price: | $69.95 |
| New Sale Price: | $52.46 |
Offer valid while supplies last! Discount may not apply to all options. Please note: This promotion does not stack with any other promotions or coupon codes. - Offer ends Thursday, November 30th at midnight
Usually ships the next business day

Battery Junction 30 Day Warranty
Every Order Ships Directly From The United States
Authorized Dealer For All Products Sold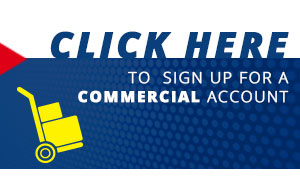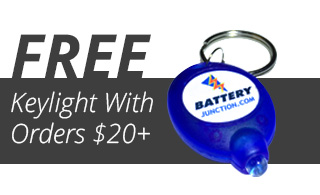 Description
Now Available With "Neutral White" LED! Light produced by a neutral white LED appears less artificial and more similar to sunlight or light produced by candles. Neutral white light is also perfect for film, especially outdoors, as it does not make natural colors and skin tones appear dull like with cool white light.
Nitecore EA41 LED Searchlight
Evolution of a Classic
The Nitecore EA41 is the next step in Nitecore's revolutionary EA line of handheld searchlights. Building off the tried and tested features of the EA4, the EA41 introduces new features based on feedback from loyal customers and intense design research. The new EA41 is brighter, easier to use and even tougher than previous models. This light also retains the best features of its predecessors, such as the compact body design and convenient AA battery power source.
Brilliant Cree XM-L2 (U2)
The EA41 comes equipped with a CREE XM-L2 (U2) LED, an upgrade over previous models. This light is now able to produce 1020 Lumens, an almost unheard of figure for lights running on simple AA batteries. The light level is flexible of course. A variety of modes including a turbo, high, medium, low, and an ultra-low micro mode make this one of the most versatile lights around. The EA41 also has access to a dazzling strobe mode that is quickly accessible for emergency signaling or self defense.
One Tough Son of a Gun!
The E41 has been designed with the intention for it used by in real-world scenarios. That meant it will certainly be subjected to drops, scrapes, smashes, water and all sorts of debris. Thanks to a few handy features, this light is prepared to meet any of these tough challenges. The body of the light is constructed of a single machined piece of aircraft grade aluminum, and coated in HAIII Military-grade hard-anodized coating to resist scrapes and dings. The lens is Ultra-clear mineral glass that has been tempered to take a beating. The light is also equipped with reverse polarity protection, shielding the electronics from incorrectly placed batteries.
Features:
'Unique Integrated Technology' offers a sturdy, lightweight body
'Precision Digital Optics Technology' provides extreme reflector performance
Three Specialized Tactical Outputs:

Strobe - Used to disorient a target
SOS - Used to signal for help
Location Beacon - marks your current position

New dual switch design for friendly interface
Power indicator light displays remaining battery power
Reverse polarity protection
Stainless steel retaining ring protects vital electronic components
Toughened ultra-clear mineral glass with anti-reflective coating
Constructed from aircraft grade aluminum alloy
HAIII military grade hard-anodized coating
Tail stand capable
Included Accessories:

Holster
Lanyard
Spare O-Ring
Specifications:
LED: CREE XM-L2 (U2) LED
Power Source: 4 x AA Batteries
IPX Rating: IPX-8 (Waterproof and submersible up to 2 meters)
Impact Resistance: 1.5 meters
Brightness Outputs:

Turbo - 1020 Lumens - 1 Hour 45 Min.
High - 580 Lumens - 2 Hours 45 Min.
Medium - 160 Lumens - 12 Hours
Low - 50 Lumens - 30 Hours
Ultralow - 1 Lumen - 400 Hours

Peak Beam Distance: 376 meters
Peak Beam Intensity: 35,594 cd
Dimensions:

Length - 4.6"
Head Diameter - 1.57"
Body Diameter - 1.65"

Weight: 5.33 oz.
Specifications
Turbo
High
Medium
Low
Moonlight
Lumens:
1020
580
180
50
1
Runtime (Hours):
1.75
2.75
12
30
400
Output Modes:
3+ Brightness Levels, SOS, Strobe
Compatible Batteries:
4 x AA
Batteries Included:
No
Included Accessories:
Holster, Lanyard, Spare O-ring(s)
Flashlight Usage:
Every Day Carry, Tactical
Throw Distance (Max):
376m
LED:
CREE XM-L2 U2
Switch Location:
Body
Product Certifications:
ANSI, IPX-8
Brand:
Nitecore
Warranty:
Battery Junction 30-Day Warranty, Nitecore 5 Year Warranty
Return Policy:
Battery Junction Return Policy
Primary Material:
Anodized Aluminum
Product Weight:
5.33oz
Product Dimensions:
4.6" (L) x 1.57" (Head Diameter)1.65" (Body Diameter)
UPC:
4071183840365
MPN:
EA41-XML2
Country of Origin:
CN
360° View
Just click and drag to rotate view!
Reviews
95% Recommend this product
(
58
of 61 responses)
By Rich
San Diego
November 29, 2016
Almost Perfect
I was looking for a high lumen light that would run on 4 AA batteries and have the new Neutral White LED. I always use rechargeable AA batteries (Eneloop Pro) but if necessary when I am on a longer trip somewhere I can get batteries at any gas station. I wanted 4 AA batteries for the extra run time, with a small increase in size and weight which this Nitecore EA41 does well. I especially wanted the Neutral White LED which I realized is a big advantage in color accuracy and depth perception when actually trying to follow trails or no trails at night in forests or deserts. In addition my roommate does geocaching and one time I was helping her look in dense leaves on bushes and realized the flat grey colors the Cool White LED produces hinders your eyes from naturally picking out something that is not the same color as the surroundings. I definitely recommend this light for its features and cost if you are looking for a 4 AA battery light. And I will only by Neutral White LED's from now on as the brighter the light the more the Neutral White makes a big difference in seeing your surroundings accurately.
Cons
I wish they had made matching flats on the side of the body and tail end so it would not roll away when set down sideways. Although most people will probably set it down on the lens, and manufacturing flats would increase the price. It can tail stand but the wrist lanyard string must be moved away by sort of sliding it as you put it down to roll the string out of the way, as the string is attached through the tail stand flats on the bottom. This could easily be fixed by having another attachment point not on the tail stand flats. These are the little details that make a great light a perfect light.
By dagored
Daytona, FL
July 26, 2017
Very Bright and Easy Interface
I was hesitant about this light - size, weight, battery consumption. My fears are all gone. The light is very easy to hold and operate. Batteries are not a problem and last much longer than I anticipated. At this point I am pleased with the construction of the light, durability will take a bit longer to assess
Pros
Fits great in the hand and operation is easy and simple .
By Paul
Phila.,PA
April 25, 2017
Nice light! Battery Junction offered this Nitecore for a good price, plus Free Shipping!
Compact, Powerful, and uses 'AA' batteries. Fits comfortably in the hand, as well as the pocket. BRIGHT! Plus you get a very clear colors, and 5 various modes. Careful! Gets HOT when used in HIGH mode(s). The only thing I would add would be an Anti-Roll feature. A high-quality light at an affordable price, plus Free Shipping. Battery Junction does it right. Thanks folks.
Pros
VERY bright, plus lower-power modes when needed. Uses 'AA' batteries. Compact-comes with a holster, or fits comfortably in a pocket. Comfortable in the hand.
Cons
An Anti-Roll feature would be nice.
By Jerry
Long Beach, CA
January 5, 2017
Great light for those needing more bang for your buck
Great flashlight for those needing something to carry on their vest, in the turret of a Hummer or in a bail out bag. I have been able to light my truck up from a distance in a dimly lit parking lot and now my wife wants one too. I would recommend this flashlight to anyone that either works the night shift, has to find lost hikers in the mountains or the flexibility in switching from 1 lumen to 1020 lumens with just a push of a button
Pros
Great flashlight for being a AA variant. I like the option of being able to cross load the batteries between my NVGs and flashlights
Cons
Ditch the lanyard that comes with the flashlight as its pretty cheap and grab some 550 cord. Black or OD if you want to remain tactical or something NEON if you're out and about in the woods
By Robert
Victoria, BC
October 25, 2016
Bloody marvelous light.
Great light, If it came in desert tan, or a S.A.R orange or yellow I would buy more.
Pros
It is the best bang for your buck!
By Don
Pearl River, NY
September 19, 2016
EA41
Love everything about this flashlight ! Feels great in the hands. Easily fits in a jacket. Nice wide beam. Great for all around use.
Pros
Double AA, comfortable grip, tail stand flashlight, wide beam and good for everyday use!
By Rich
Brownstown, IN
August 21, 2016
Great little compact light with some punch
Used this light in extremely dark applications both indoors and out. No complaints...big bang for the bucks. Unfortunately, it was stolen from the console of one of my vehicles.
Pros
Small put very powerful.
Cons
Can't leave it laying around or someone will pinch it.
By KURT RHONEY
WAHIAWA, HI USA
June 11, 2016
GREAT LITTLE FLASHLIGHT
Great little light and bright as can be with different levels of brightness. I was hoping for an adjustable beam size, but maybe I missed it in the description. My loss! Been looking for a double AA battery light for a while and this fits the bill. Mahalo!
Pros
Small and a good weapon if you are ever attacked walking your dog.
Cons
No adjustable beam.. ;(
By Dieter
New Jersey
February 24, 2016
Great flashlight.
Great flashlight. Super bright. Love that it runs on AA batteries which are cheaper to buy locally in a pinch. Switching mechanism takes a little getting use to, press and hold for one function double click for another and more but once figured out great light
Pros
Excellent durable bright light that runs on inexpensive AA batteries. Nice carrying case.
Cons
Multifunctional switch take a little time to figure out but only a minor con
By Mike
North Idaho
February 20, 2016
Super Bright
Very nice light. My wife is not crazy about it. She says it has too many settings and is not a proponent of the dual switches. I am very happy with the light. The light will probably replace my LED Lenser in my hunting back pack.
Pros
Very bright. 4 brightness settings. Compact size. Uses 4 AA batteries.
Cons
The slow battery drain when not in use.
By Torrence
Kansas City, MO 64113
January 26, 2016
Nice Flashlight
Compact and powerful! The light penetrates with a focused beam and has a nice light ring that covers the ground in front of you. Easy to carry and store and I keep it in my truck. The strobe & SOS feature is nice to have if you are off the side of the road making you very visible.
By James Winfrey
Dallas, Texas
October 11, 2015
New dual switch makes this an excellent small carry light; 1020 lumens is really bright
Really easy to control and useful for emergency light while traveling or virtually any purpose around the house. May buy one for each car.
By mike hipp
Alabama
September 18, 2015
By Bill
Gilbert, AZ
September 15, 2015
Perfect flashlight
I purchased this flashlight because it had 5 brightness settings and 1020 lumens, strobe, beacon and S.O.S. Everything you need. Although it was designed for rescue, we replaced our old flashlight and use it on our motorcycle. Also, since it utilizes 4 AA batteries, it is very easy to change out.
Pros
5 brightness settings; 1020 lumens; strobe; beacon; and S.O.S. Uses 4 AA batteries.
By Greg
Chester, VA
June 19, 2015
Fantastic flashlight..
This is my second Nitecore flashlight and I love it as much as the other. Love the size/shape and the fact it puts out 1020 lumens on (4) AA batteries. In addtion to the high/1020 lumen settings it also has a ultra-low, low, and medium settings as well as self defense and signalling options! And all at a very reasonable price. Am quickly becoming a big fan of Nitecore flashlights.
Pros
Size/shape, intensity/signalling options.
By Mr. 23T
Hubert, NC
June 13, 2015
A pretty good light, but...
The EA41 is pretty good for the price. Separating the on-off from the mode switch is a good idea. It simplifies mode selection by eliminating a "partial press". Hard to do if you have any kind of gloves on. I like the battery voltage indicator feature on this and other Nitecore lights The use of AA cells is also a plus due to cost and good availability. What would make this a SUPER light would be to eliminate battery drain when the light is turned off. Off should be off, period. It is not convenient to have to remove batteries when the light is not used for awhile. Nitecore has this problem on other lights as well. They need to go through their line of lights and fix this.
By Brandy L Arney
United States
May 19, 2015
Excellent torch
Quality is evident in this light. I am very happy with the size and functionality. I am a flashlight snob and this one fits the bill! Price point is optimal as well. I like the controls as they are intuitive. Thanks
By Dan
Venice, FL
April 18, 2015
Great light for home and travel
Not too big or too small, great distance, brightness. AA battery using Panasonic Eneloop white. Can't really ask for more.
By John
SINGAPORE
April 11, 2015
Excellent general use torch light.
I like the small size, the use of readily available AA batteries and the various options for light intensity. Switching to the various modes requires getting used to, but once mastered, it's no problem. Excellent torch for every day and general use.
By FireWire
OKC
April 10, 2015
Maximum brightness from a AA unit!
Bought it for the 1000 lumen rating combined with AA battery convenience. Fits the bill perfectly!
Pros
AA batteries, multilevel brightness from separate button. Ease of use. Build quality and detail. Spare O-ring.
Cons
Not sure, but front element appears to be plastic.
By Arvin_C
Maryland, USA
April 5, 2015
A Lot of Performance in a Small Package!
Bought this as a lighter, smaller-sized option to my Nitecore EAX Hammer. The amount of light that the EA41 outputs is simply amazing considering that this flashlight fits in the palm of your hand. Like the Hammer, the EA41 is very well made and completely sealed against dust, water and the elements. Unlike the Hammer, there is much more familiar two-button control scheme, one for power and the second to switch between brightness levels and strobe modes. The EA41 is a great flashlight for everyday use...it's light, durable and has great performance.
Pros
- Uses easy to source AA-cells - Compact and light; easily fits in the palm of your hand - Durable construction, completely sealed against the elements - Easy to use 2-button controls - Incredible brightness and throw from 1 Cree XM-L2 LED
Cons
- Price...but you get what you pay for
By Robert
,
April 5, 2015
Great 4AA flashlight
The reason I bought this flashlight was because I wanted a small but powerful flashlight to keep in the car. I looked at other popular brands before purchasing this one. The main features I was looking for is it had to be compact, have good battery life, extremely bright, and easy to use. This flashlight fit the bill that and it was a good price too. Overall it is a good little light that fit my needs.
Pros
Easy to use, and good on battery life..so far.
By Chris
Montana
March 30, 2015
Awesome Flashlight!
This flashlight is durable, bright, and has a great runtime.
By Chuck
Honolulu, Hawaii
March 26, 2015
Bang for Buck
Great little AA light. I have the older model and when this came up for sale, it was an obvious purchase.
Pros
AA batteries. Ample brightness. Fits nice in the hand, not too big, not too small. Dual power switch button and more lumens is an appreciated upgrade. Strobe and other functions are easily accessed and activated.
By Harvey
Thousand Oaks, CA
March 10, 2015
Excellent flashlight.
Very bright and uses AA NMHi batteries. Good balance between throw and coverage. I intend to also use this for a camping "lantern" as I purchased an optional diffuser which works very wello.
By Chris
Kalamazoo, MI
March 7, 2015
Great compact light
Well built, many features, very useful, easy to use, easy to carry, rugged. Highly recommend.
Pros
Portable, great nightstand light, camping, work, play, etc.
Cons
None at all as far as I can see. (pun intended)
By Eric
Northville, MI
February 7, 2015
Very bright, many features, convenient AA bateries
It has a lot of features, like eight different settings, from very bright to dim and 3 different strobes. The beam is medium sized and it lights with a nice even spot. AA batteries are convenient, and it works good with rechargeable AAs. It does get warm on the highest setting, so I don't use it that bright for more than a couple minutes at a time.
By Joe
Richmond, MI
February 7, 2015
Well built light. Sturdy and functional design.
Sturdy, compact, solid feel. The dual switch functions are easy to learn.
Cons
bright light, but wish the beam was more 'focused'.. the actual center would be brighter and have a longer throw... Maybe a better lense?
By T.L.
Tulsa, OK
February 6, 2015
Easily underestimated
Pleasantly surprised by this light's feel and functionality.
Pros
great throw and spill, surprisingly good grip for it's size
Cons
not crazy about the switch functionality
By Paul
California
January 29, 2015
Switch too easy to accidentally activate
The light functions well and the AA power is convenient. Brightness range is good and adjustments are convenient. It however has a fatal flaw. The switch activates too easily, often in a bag even when in the case. It turned on once and drained the batteries and caused one battery to leak damaging the core. I cleaned out the barrel and it happened again. Regularly draining batteries (due to accidental turn on) makes this light useless. I just threw the thing away rather than fool with trying to get it repaired. A single star would be an appropriate evaluation as well for the reason cited.
Q&A
Mike
from Newport beach, CA asked:
January 22, 2015
can this flashlight take more volts than 4 standard AA batteries or 6 volts? Can it take 4 14500 batteries or 14.8 volts for better performance?
1 Answer
The EA41 is not compatible with Li-ion 14500 batteries. It will only take primary Alkaline/Lithium AAs and rechargeable NiMh AA batteries.
Customer Service
on January 23, 2015
Larry
from Washington asked:
December 15, 2014
So what's up with the switch? Hope it's not the same as the EA4!
1 Answer
It is not the same switch as the EA4. It features the new dual button switch versus the protruding single button switch.
Customer Service
on December 16, 2014
William Jordan
from Tallahassee FL asked:
November 30, 2014
How are the light levels selected? All I have bought except Surefire select levels only by sequentially pressing a button; so to get to low power you have to go through all the higher levels. If you turn it off while in low power, you have to cycle through strobe as well.
1 Answer
Accessing the user interface is done by the dual button side switch. Press the power button to turn the light on and use the mode button to cycle from moonlight mode up to turbo mode. With the light off, press the mode switch for more than one second to access instant turbo. Also, with the light off, press the power switch for more than one second to access moonlight mode. With the light off, double click the mode switch to access instant strobe.
Customer Service
on December 1, 2014
Mark
from Wheeling, WV asked:
November 29, 2014
Is it necessary to use only 1.5v AA batteries or can lithium 3v be used?
1 Answer
3V batteries cannot be used. It must be either a 1.5V Alkaline, 1.2V NiMh, or 1.5V Lithium AA batteries.
Customer Service
on November 30, 2014
Kouroche
from Miami, FL asked:
July 31, 2014
Can you use the Nitecore Li-ion rechargeable batteries on this one?
1 Answer
No, the only acceptable batteries to use in the EA41 are primary Alkaline, primary Lithium and NiMh AA batteries.
Customer Service
on July 31, 2014
Bright Buys
$7.43

(145 Reviews)

Options Available

Free Shipping Over $50!

$21.50

(15 Reviews)

Free Shipping Over $50!
Top