Welcome back! We saved your shopping cart for you:
View Cart
This Item is Discontinued, however these items are available:
Free Shipping!
Nitecore EAX Hammer LED Flashlight - 2000 Lumens - Uses 8 x AA
Item #:

NITECORE-EAX-XML2-SMO

Brand:

Nitecore
Click to Enlarge Image
Usually ships the next business day

Battery Junction 30 Day Warranty
Every Order Ships Directly From The United States
Authorized Dealer For All Products Sold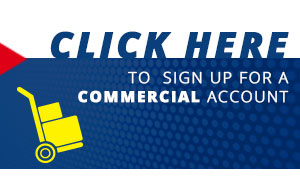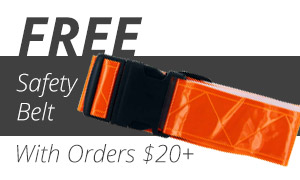 Description
Introducing the
EAX Hammer
from Nitecore. Nitecore has illuminated the world with brand new flashlight designs that continue to transform the way we think about lighting technology. This addition to the Nitecore family is truly a game changer for high powered lights. Equipped with two LED's that produce a spike in lumen output, the
EAX Hammer
is a new solution to using AA batteries in high performance flashlights.
Leading The Way
Dual LED Technology
The
EAX Hammer
is an upgrade from your standard single LED flashlight as this powerhouse is fitted with two CREE XM-L2 (T6) LED's, both burning at a peak beam intensity of up to 60,000 cd. By simply pressing the button towards the bezel, you can select up to five output levels to get just the right amount of light for whatever the situation. Really turn up the heat with the 2,000 lumen Turbo mode for blinding light, or use the one lumen mode for low level lighting without washing out your target.
Solid
Dependable Performance
Get reliable and dependable performance from Nitecore's solid manufacturing. The
EAX Hammer
is built from aerospace grade aluminum with heat fins that operate best during long run times. The specially milled handle allows for a non-slip grip, letting you hold your light securely. The Precision Digital Optics Technology provides for extreme reflector performance, especially when using two LED's so they align perfectly to provide for optimal beam distances. Get even more beam clarity with the toughened ultra clear glass lens. Reverse polarity protection is also included so you don't have to worry about damaging your internal components when improperly inserting your AA batteries, for which the
uses eight. As with many professional-grade Nitecore flashlights, this light is dust and waterproof in accordance with IPX-8 standards so you can dunk it in the water or leave it out in the desert and it will continue to provide unhindered lighting.

Features:
Made from aerospace grade HAIII military specification hard anodized aluminum
Lens made from toughened ultra clear glass
Reverse polarity protection
IPX-8 dust and waterproof
5 rapidly switchable brightness levels
Precision Digital Optics Technology for extreme reflector performance
Integrated head radiator with heat dissipating fins
High efficiency circuit board for extended run times
Dual purpose power indicator for battery level and voltage display
Specifications:
LED: 2 x CREE XM-L2 (T6)
Runs on: 8 x AA alkaline batteries
Output mode/Run time:

Turbo: 2,000 lumens/1.5 hrs
High: 1,200 lumens/1.75 hrs
Medium: 400 lumens/7 hrs
Low: 150 lumens/18 hrs
Micro: 1 lumen/800 hrs

Peak beam intensity: 60,000 cd
Maximum beam distance: 1,607.7 ft (490m)
Dimensions:

Length: 7.68" (195mm)
Head size: 2.76" (70mm) x 1.97" (50mm)
Body diameter: 1.95" (41.8mm)
Weight: 13.47 oz. (382 g) (excluding batteries)
Specifications
Turbo
High
Medium
Low
Moonlight
Lumens:
2000
1200
400
150
1
Runtime (Hours):
1.5
1.75
7
18
800
Output Modes:
3+ Brightness Levels, Beacon, SOS, Strobe
Compatible Batteries:
8 x AA
Batteries Included:
No
Included Accessories:
Holster, Lanyard, Spare O-ring(s)
Flashlight Usage:
Emergency Supplies, Every Day Carry, Search Lights
Throw Distance (Max):
490m
LED:
CREE XM-L2 T6
Switch Location:
Body
Product Certifications:
ANSI, IPX-8
Brand:
Nitecore
Warranty:
Battery Junction 30-Day Warranty, 18 Month Nitecore Warranty
Return Policy:
Battery Junction Return Policy
Primary Material:
Anodized Aluminum
Product Weight:
13.47oz
Product Dimensions:
7.68" (L) x 2.76" (W) x 1.97" (H)1.65" (Diameter)
UPC:
4042983820081
MPN:
EAX-XML2-SMO
Country of Origin:
CN
360° View
Just click and drag to rotate view!
Reviews
87% Recommend this product
(
13
of 15 responses)
By DAVID
Grand Canyon, AZ
December 10, 2015
Great Flashlight for AA batteries
Its nice to have an extra bright light that uses AA batteries, as they are readily available. Good luck finding any 18650's at some boondock country store.
Pros
I also have a Nitecore TM16. The 2000 lumens from the "Hammer" have almost the same throw. Yes, the 4000 lumen TM16 IS brighter, but not by as much as you would think. Not having to mess around with a battery charger is very convenient. It is a quality built light.
Cons
This switch has a VERY poor design. To just turn it on/off is no problem. BUT trying to use the "1/2 way down" position to change settings is major hassle. So its 'Turbo" only for me.
By A.N.
SoCal
May 16, 2015
Not user friendly
My initial experience with this light is that although the light is extremely bright on high and turbo as advertized, the lone switch is inadequate to easily control all of the levels and features. The switch requires a dizzying array of short licks, long clicks and half clicks that will not be easily mastered if not used very regularly. There is even a state hibernation that seems off but is using the battery to power a small amount of memory. If you don't realize this you will drain your batteries in storage. Beware of the 15% "restocking fee" if you return it.
Pros
Lots of features and very bright
By Don Morris
Santa Monica
May 16, 2015
Thor's Hammer
The Vikings could have used this Hammer of the Gods when conquering much of northern Europe. With 8 X 1.2V rechargeable batteries, the blazing incandescence is just a overwhelming as with AA Alkaline 1.5V batteries. Very easily accessible brightness levels with just one thumb/button switch. I couldn't be more delighted.
Pros
Wide swath of 2000 lumens with good central focus of intense lighting. Uses ordinary AA batteries as well as rechargeables.
Cons
Just a tad too large and too heavy
By Arvin_C
Maryland, USA
April 5, 2015
Tremendous Flashlight!
All the reviews and videos out there are right...the Nitecore EAX Hammer is legit! The brightness is outstanding, perhaps the best you can get from a flashlight that uses primary batteries, in my case lithium-AA cells. The Hammer is very well made; it is solid in the hand, is completely weather-proof and the weight gives you a sense of confidence that it's built to last. The one-button switch gives you access to the brightness settings, strobe modes and instant Turbo mode. Takes a little bit of reading and practice in order to understand all the functions that can be controlled from one button, though. I don't think there's a another flashlight on the market that has the Hammer's incredible output (2,000 lumens in Turbo mode), build quality and ability to run on AA-cells. It's expensive, but considering it's capabilities, it's cheaper than many of it's direct competitors...
Pros
- Runs off of easily sourced AA-cells - Great build quality and feel in the hand - Beefy seals and tough glass lens keep out dust and water - 5 brightness levels (including direct to Turbo) as well as 3 strobe modes to choose from - Dual Cree XM-L2 LED's throw out a wicked amount of light...2,000 lumens in Turbo-mode!
Cons
- Heavy for some to hold for long durations - Mastering the single-button control will require spending the time to read the manual and practice
By Dan Piazza
Florida
March 12, 2015
Excellent light for large light fans.
Can't be more specific. You get what you pay for. Probably the best large light that I have ever purchased. Great throw and lumens are perfect for short and long distance. Would recommend to anyone looking for a larger more beefy light.
By Thomas
Memphis TN
January 15, 2015
Bad A#? Flashlight
As bright as my Surefire Invictous UBT3 at half the cost. This is a big flashlight, not going to slip this thing in your pocket, does come with a holster. My Surefire can be pocket carried. Plenty of light output controls. Nice feeding it AA batteries.
Pros
Very bright flashlight. Many output controls. Battery voltage indicator. AA batteries.
Cons
Big heavy flashlight. Concerned about accidentally activating side switch, it is not recessed or protected.
By Jerry Margois
Fairport, NY
December 6, 2014
Couldn't ask for more
Total satisfaction! I was previously purchasing flashlights more frequently than my wife appreciated. I was looking for a light that lived up to their dubious claims of the bloated descriptions. I was always wondering is there no certifying entity conforming the lumens advertised? Apparently not. The light always came up short of expectations. Until now. This 2000 lumens flashlight is everything advertised. I almost expected a recoil when turning it on, the throw and intensity are as promised. If you can justify the price, BUY IT!
Pros
THIS LIGHT EXCEEDS EXPECTATIONS.
Cons
ITS HEAVY BUT, REALLY, WHO CARES?
By Randy
Buffalo
December 2, 2014
Amazing!
I'm very impressed with this flashlight. Very bright. I like to say that I am a gadget guy but it did take me some time to figure out how to operate the switch.
Cons
light switch will take some time to figure out.
By Don Marotzke
MN
November 21, 2014
Superbright, but switch is tricky
This light is intensely bright but the switch is very complex. It has half push settings as well as double click settings. I have dozens of nice lights but this one is the most complicated to operate of them all. I would stick to the pelican 7060 if you want a great light at a good price.
By Jim
Mountain Ranch, CA
November 7, 2014
Bright and Light
This thing is bright and very light. I especially light the fact that it stays put when I set it down instead of rolling away like most flashlights. The low brightness modes are very useful - if you can access them through the horrible multi-function switch. In it's bright mode, the flashlight is too bright for anything up close or even illuminating a trail. Too bad the dimmer modes were made so difficult to access.
Pros
Seriously bright, light, uses standard batteries with several choices of type. Good quality construction.
Cons
Possibly the worst switch ever designed. It's difficult that the designer ever used this flashlight. It's touchy and seems to have a mind of it's own when all you want to do it turn on the flashlight. Get used to people asking why you keeping turning your flashlight on and off as you stumble through changing modes. An on/off switch and a separate mode switch would have made this light a A+ but with this switch it's a C-.
By Dr. Dave
Springfield, Mo.
October 20, 2014
Hot light-literally!
I travel worldwide with a medical team and often find myself in remote parts of the world and basic services at best. Having a light that works on AA batteries is a plus as they are for the most part, readily available worldwide once you reach civilization. The ability to carry several AA batteries that are small is a plus and minimal weight as airline weight and other travel restrictions now days are a challenge. I use high quality AA rechargeables (2600MAH) and keep some AA lithium-ion batteries as back up in my travel kit in case I forget to charge my AA's batteries before I go. With the long shelf life of lithium batteries, you can leave them and forget them for years in a bug out bag and still have something that works when you need them. The ability to step down the brightness is a plus too as you can extend battery life, a very important feature if you are where there is no electricity. One issue I have not read in other reviews is the heat generated when the light is left on in the highest power setting for any length of time. In experimenting with different types of batteries, I found that within 20-25 minutes at normal room temps of 65-75 degrees F, the light can become so hot you really can't hold it in your bare hand. Lithium batteries that are 1.5 volts generate a little more heat than 1.2 volt rechargeables. As we often use our lights in illuminating wounds to treat patients, you may need to hold the light 30-40 minutes to say suture a wound. We had to glove up or wrap the light in a cloth to even hold it. The square shaped head is great to keep from rolling off a table and the like. We often need to light up a small room for patient assessment and there work great. Having two LED's is a plus just in case one should fail. Try and find a replacement anything when you are in a remote village of the Mountains of Nepal. Over all physical size adds to the usefulness of the light as it comes with a belt holder and case that is doable to carry all the time. Overall, a great light for the price, very functional and using AA batteries that are small and light weight and available worldwide are all pluses for this light.
Pros
Small, powerful, abilitity to use AA batteries, square head to prevent rolling around and two LED's in case of one failing.
Cons
Can get very hot with extended use on the highest power setting within 20-25 minutes in normal temps.
By Al
Boston Massachusetts - USA
October 3, 2014
A Well Built & Plenty Bright Light With Leading Edge Style
4 years ago I purchased my first 2000 lumens single LED searchlight, a 2.5 pound affair that required a 1 pound proprietary battery, was rather large and heavy and not all that easy to tote around. The Nitecore EAX Hammer completely changes the game offering a solid, compact and durable light housing two of CREE's strongest and most efficient XM-L2 LEDs. And, you can very easily carry transport this light in a large pocket or backpack. Ohh yes, and it's the first (to my knowledge) 2000 lumens searchlight that takes common AA batteries (eight) and will work with either Nickel Metal or Alkaline. The first thing that I noticed upon receiving this light was it's unusual rectangular head shape housing the 2 LEDs side by side. Nitecore does a really good job optimizing both the hot spot for distance and beam spill for coverage in this light. I am outdoors a lot at night walking a heavily wooded paved nature trail and the elongated beam spill offers more than adequate light coverage for me to spot and avoid stumbling upon any night critters possibly lurking about. The light with batteries weighs somewhere in the vicinity of 20 ounces and with it's extremely well balanced handle, makes for easy carrying and maneuverability even after an hour plus of continuous use. Nitecore incorporates it's unique multifunctional camera focus and shoot style switch in the Hammer with plenty of light mode flexibility from 1 lumen all the way up to full on 2000 lumens turbo plus lock out. The switch itself also contains a multifunction LED that is a volt meter, low battery indicator and light locator in standby mode. It's water resistant to 2 meters and shock resistant to 1.5 meters making it rugged enough to withstand most extreme conditions. I now want to mention two issues that have encountered with this light; 1. The Switch From Hell: After installing the batteries for the very first time I began testing the modes in the light. Half press tap on the switch to put it into operation mode and micro (1 lumen) mode comes on. Cycle through the three additional modes by half press tapping the switch, works like a dream responding perfectly to each press. Turn off by full press tapping, voila!, like a charm. Triple tap press gets my strobe, full tap press to turn off, beautiful, home free right?. Then I go to lock it out. Half press and hold for a second till I see the light blink and the LED on the switch blinks to indicate 5.4 volts, tap the switch a few times to be sure that lock out mode is working and we're done. I tail stand the light and place it aside for no more than 30 second and suddenly I see the light come on full bright on it's own. I'm staring at it in wonderment as it then begins randomly cycling through different intensity levels, some lasting mere tenths of a second to as long as four or five seconds in others with no discernible pattern. Half or full pressing the switch did nothing at all. My Hammer had a mind of it's own. I did the only thing I could do and that was to disengage the power by removing the batteries and letting the light sit for about 30 minutes, reinstalling the batteries and the switch has performed flawlessly since for almost a week of heavy use. 2) Minor Issue: I've replaced the batteries in my light 3 times in one week and because there are eight of them 2 X 4 in parallel, it takes a bit of time going through the process. For that reason I may religate this light for mostly around the house and occasionally bring it out for trail walking use.
Pros
*Durable & Very Bright *Compact *Uses Commonly Available & Relatively Affordable Rechargeable & Alkaline AA Batteries *Multifunctional LED In The Switch *Wide Spill
Cons
*Balky Switch (one time, first time) *Changing Batteries Can Be Somewhat Time Consuming
By Hondo
edmond ok
October 2, 2014
Bright
This light seems to reach a country mile. It is not too heavy, is easy to use, and it damn sure won't roll.
By Rick
Belton SC
July 15, 2014
NITECORE HAMMER
I've just purchased several of these Nitecore Hammer's for my collection and I rate this flashlight out of a 1-5 rating, a good 10. This light is much of use to me as I already have hundreds of AA rechargeable batteries and with all of the usable different levels of lumens. I am just overwhelmed with the usability of this flashlight. The CREE XM-L2 LED is a great emitter also. Nitecore and Battery Junction gets it done and I will make good use of both in the future.
Pros
Looks good and feels good in my hands. Loaded with newest technology. Lets you know when batteries are low Good quality build. Just a perfect flashlight.
By Ronald Distleman
Pine Bluff, Arkansas
July 10, 2014
Really Nice Light
Overall performance and mechanical quality is great, and it is especially unbelievably that this puts out 2000 lumens from the same batteries that power my television remote control.
Pros
Excellent space between modes. Easy to use with the "two stage" switch management
Cons
Having to use my 8-bay charger every once in a while
Bright Buys
$12.00

(224 Reviews)

As Low As: $10.86 Ea.

Free Shipping Over $50!

$9.90

(143 Reviews)

Options Available

Free Shipping Over $50!

$40.00

(15 Reviews)

Free Shipping Over $50!
Accessories
$1.60
(24 Reviews)
As Low As: $1.30 Ea.
$1.60
(14 Reviews)
As Low As: $1.40 Ea.
Nitecore EAX Hammer LED Flashlight - 2000 Lumens - Uses 8 x AA
$149.95
This Item Qualifies For

FREE SHIPPING

Out of Stock
Top