Welcome back! We saved your shopping cart for you:
View Cart
Nitecore Explorer EC20 Flashlight - CREE XM-L2 (T6) LED - 960 Lumens - Uses 2 x CR123As or 1 x 18650
Usually ships the next business day

Battery Junction 30 Day Warranty
Every Order Ships Directly From The United States
Authorized Dealer For All Products Sold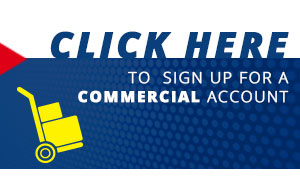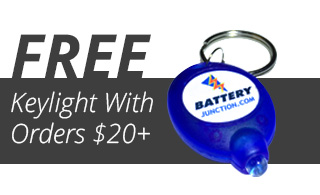 Description
Nitecore EC20 LED Flashlight
Compact and Capable
The Nitecore EC20 LED Flashlight is a powerful and highly portable LED flashlight that is perfect for every-day-carry. Measuring in at 5" long and weighing less than 3 ounces, the EC20 is a pleasure to hold. Constructed from aero-grade aluminum alloy with a military grade hard-anodized finish, the durable EC20 will stand up to most impacts and the wear and tear of frequent use. The EC20 is IPX-8 waterproof, meaning that it can be submersed under water up to 2 meters with no problem. The next time it rains while you're out or you accidentally drop the light in a puddle, no need to worry.
Lighting Technology
The EC20 is equipped with the latest CREE XM-L2 (T6) LED, which can produce an extremely bright 960 Lumens of illumination while on its highest output. In addition to its highest output, the EC20 features three dimmer brightness levels, as well as a trio of special tactical outputs including a Strobe function, a S.O.S. Mode, and a Location Beacon, all of which are accessible using the light's intuitive side switch. The light is equipped with a high-efficiency regulation circuit that will provide constant output and prevent any possible dimming. A memory function allows you to return to the most recent output before you turned it off, so there are no surprises, while out in the field.
Power
The EC20 is capable of running on either a pair of CR123A batteries or a single 18650 battery. Maintaining battery life is a breeze, as the EC20 features an integrated power indicator in the side switch that will flash in different patterns to indicate remaining charge. When power levels reach 50%, side switch will flash once every two seconds. When power levels are low, the side switch will blink quicker. Each time the batteries are inserted, the side switch will blink to indicate battery voltage. Reverse polarity protection ensures safety against improperly inserting batteries in the EC20.
Features:
Body constructed from aero grade aluminum alloy with HA III military grade hard-anodized finish
Toughened ultra-clear mineral glass lens with anti-scratch coating
Smooth metal reflector ensures maximum throw distance
Second generation 'Crystal Coating Technology' and 'Precision Digital Optics Technology' provide extreme reflector performance
Features three special tactical outputs:

Strobe Mode: Used for disorienting a target
S.O.S. Mode: Produces Morse code flashing signal for emergency situations
Location Beacon:Energy efficient flash marks your current position

Side switch interface allows for one-handed operation and easy access to all functions
Integrated LEDs on side switch to indicate remaining battery power, voltage of inserted batteries
Intelligent memory function stores preferred brightness setting
High-efficiency regulation circuit provides sustained output
Tail-stand capability for candle lighting
Included Accessories:

1 x Lanyard
1 x Spare O-Ring
Specifications:
LED: CREE XM-L2 (T6)
Power Source: 1 x 18650 OR 2 x CR123A (Batteries NOT included)
IPX Rating: IPX-8 (Waterproof and submersible up to 2 meters)
Impact Resistance: 1.5 meters
Brightness Output / Runtime (Using 1 x 18650):

High: 960 Lumens / 1 Hour 15 Min.
Mid: 210 Lumens / 6 Hours
Low: 50 Lumens / 28 Hours
Moonlight: 1 Lumen / 520 Hours

Brightness Output / Runtime (Using 2 x CR123A):

High: 960 Lumens / 1 Hour
Mid: 210 Lumens / 5 Hours 15 Min.
Low: 50 Lumens / 20 Hours
Moonlight: 1 Lumen / 300 Hours

Peak Beam Intensity: 12,450cd
Max Beam Distance: 222 meters
Dimensions:

Length: 5" (128mm)
Bezel Diameter: 1" (25.4mm)
Body Diameter: 1" (25.4mm)

Weight: 2.68 oz (76g) (excluding batteries)
Specifications
Turbo
High
Medium
Low
Moonlight
Lumens:
960
210
50
1
-
Runtime (Hours):
1.25
6
28
520
-
Output Modes:
3+ Brightness Levels, Beacon, SOS, Strobe
Compatible Batteries:
1 x 18650, 2 x 16340, 2 x CR123A
Batteries Included:
No
Included Accessories:
Lanyard, Spare O-ring(s)
Flashlight Usage:
Every Day Carry
Throw Distance (Max):
222m
LED:
CREE XM-L2 T6
Switch Location:
Body
Product Certifications:
ANSI, IPX-8
Brand:
Nitecore
Warranty:
Battery Junction 30-Day Warranty, Nitecore 5 Year Warranty
Return Policy:
Battery Junction Return Policy
Primary Material:
Anodized Aluminum
Product Weight:
2.68oz
Product Dimensions:
5" (L) x 1" (Diameter)
UPC:
6952506401376
MPN:
EC20
Country of Origin:
CN
360° View
Just click and drag to rotate view!
Reviews
81% Recommend this product
(
84
of 104 responses)
By Gil
San Antonio, TX
November 28, 2017
Mighty White Light
This little gem gets a perfect ten! Size is just right for a guy's pocket, the switch is where it should be, and the light is a just-right white with great spread. i have a collection of LED flashlights, and this is one of my favorites. The only thing that would make it better is if it were $24 instead of $34.
Pros
Side switch, color temperature, solid case
Cons
You can get larger, brighter flashlights for about the same price.
By Rod Hughes
Benton, Maine
November 8, 2017
size is important!
Great size for powerful but small light. Fits very comfortably in your hand. Tremendous lighting power.
Pros
Size is perfect to hold. Switch is handy and works flawlessly.
By Thomas
reading, PA
September 18, 2017
Nice Flashlight
Bought for my daughter she loves it
By Joe
Oakville, CT
September 3, 2017
Decent light
Overall, a decent light at a decent price. Battery life could be longer, compared to many other lights in this category.
By Fast Eddie
Midwest
June 20, 2017
Bad circuitry in my flashlight
Everytime I cycle through the varying levels of intensity, the light goes from brightest to off and then I have to unscrew the cap, retighten it to reset it. It makes this flashlight little if any use. Also, the lack of a tail cap makes it hard to use with gloves or when shooting a pistol.
Cons
Bad circuitry, lack of a tail cap. No matter how low the battery is, it flashes 4 then 2, indicating a full charge.
By Sharp
Michigan
December 22, 2016
Great flashlight.
This is the second one I have purchased. My son liked mine so much he wanted to use it all the time. I had to hide it from him. So I purchased this for him for Christmas. Smaller flashlight but it puts out a lot of light. I can light up my back yard and use it as a spotlight out my back door.
Pros
Puts out alot if light. Compact Even warms your hands when the weather is cooler. You can use rechargeable batteries
By Gerald Qualls
Tennessee
December 18, 2016
Great lite
Best lite I've own it's small and bright. A little over rated on how long battery should last. GQ tn
By Craig
Paterson, NJ
December 13, 2016
Great Light
This light I keep in my pocket as a back up at work. This is awesome and its nice and bright for a small light
By ANTHONY
UNION, OH
November 24, 2016
Great little light!
Great little every day use light, small but powerful with good brightness levels.
Pros
Sturdy, great light for the cost, bright and small for easy carrying
By TK
St.Louis, Missouri
October 17, 2016
Excellent Flashlight
Bought this flashlight for use with My Toyota FJ Cruiser. It has many useful features including, four brightness levels,strobe,S.O.S. and a Beacon Flash! Excellent flashlight with a five (5) year warranty ! All at the sale price of $44.95. I am very satisfied.
Pros
Well worth the price, I played with this item until I ran thru a set of batteries using the strobe, S.O.S. and beacon modes. It took quite some time to use the charge from the two CR123A batteries, and I understand a 18650 battery would have lasted longer All modes worked as they should including the flashing L.E.D. in the ON/OFF switch.
Cons
It took Me a little while to figure out the access to the optional emergency modes, and Yes I read the instructions.
By Roman
, Cental, PA
September 19, 2016
Small & Powerful
Very handy flashlight, compact yet puts out 960 lumens! Has an inteli switch that turns the light on to the previous used light position, or you can press and hold the button for two seconds and go to dimmest nite light first.
Pros
Powerful, compact, inteli switch
By Glen
Greenville, RI
September 17, 2016
Best flashlight for the money
Great feel, well made, works well through the different brightness levels.
Pros
Well made, great value
By Robert
Denver, CO
May 6, 2016
My !st EDC/Tactical
I have had a chance to "play" with the EC20 and have come to really enjoy this little light. One of the reasons I bought the EC20 is because it takes the 18650 batteries that I use with the Fenix TK75 I purchased a few months ago. After reading the directions and using all the different settings and found it pretty intuitive to operate. Just takes a little practice to get used to scrolling through the output levels and switching modes. It has nice throw and some usable flood. The Lumens are rated at 960 and it seems correct if not a little low ( I don't have a light meter). Feels very durable, and I have already dropped it several times onto hard surfaces and it took it with no problems, not even a scratch. No problems with the shipping time. All around a good experience with this light. I am actually thinking of getting another one, but I want something that will also run on AA batteries as a backup.
Pros
Build feels very solid, decent weight for a small light, but not heavy by any means. Feels built to last a long time. Dropped several times already and no scratches or failure of light!! Good Throw, Useable flood, decent hot spot. Light is the cooler blue color which I think makes things stand out more making it easier to see at distance. Run time seems great as I have been playing with it for 3 days using all levels and modes and I am still putting out 4.1vlts(full charge) according to the built in battery meter. Oh yeah, it has a built in power meter. I just unscrew the cap a turn or two to disconnect the power and then tighten it back up and the light switch will blink giving you the remaining voltage by, quickly flashing blue 4 times and aprox 1 sec later it will flash again 1 time showing a voltage of 4.1 ! If it does 3 quick flashes followed aprox 1 sec later by 7 blinks = 3.7vlts, etc.. Pretty cool. Uses the 186500 batteries for a longer run time and more available power to produce so many lumens from a light that fits in the palm of my hand!!!
Cons
I wish it also had a tail switch, the button is tough to feel if you have gloves on. My solution : I just lined up the provided lanyard in line with the switch to help me find the switch without looking at the flashlight. It works, but a tail switch would solve this even better!! For me this is a very minor thing. Thinking of buying an additional one for a friend.
By Robert
Northridge, CA
March 26, 2016
Just about my best EDC, for 18650
A little heavy for EDC but in most respects the EC20 just beats all other designs from all manufacturers, costing up to $100. I now own two of these wonderful lights. At first I hated the accidental activation but quickly found that either the head or tail can be rotated almost effortlessly to lock out the power button. Tail standing ability and moon mode (or low mode) is perfect for bedroom night light. Bright, focused beam and nice purplish-white color, I hate yellow beams. For the price, this is also the best 18650 light out there. All flashlights have flaws, power button issues or whatever, and none can do everything well. I believe this one is the best compromise.
Pros
reasonably nice beam color & reflector pattern hand held ergonomics = excellent flashing power button tells voltage / battery charge left tail standing ability is superior low or "moon" mode perfect for night vision
Cons
easily damaged black finish (who cares)
By Ben
State College, PA
March 21, 2016
Very good lighting and quality flashlight for the price
I have 3 of the EC20s. I am very impressed with the operation of the light, very intuitive and the beam cleanliness is very good. I do have a little trouble getting into the special modes (strobe, SOS and beacon) but overall very pleased with the Nitecore EC20~
Pros
Very good quality 960 lumen flashlight, nice spacing on light output changes/brightness.
By shane
Johnston, RI
February 21, 2016
Nice Light
Bright, good price, well built, nice light
Cons
having only a side control button can result in a hot pocket on occasion
By Nicholas
Kapolei , Hawaii
February 20, 2016
Best light I own
I owned an EC20 before and lost it. I liked it so much I ordered a second one. For the price and the lumens you can't beat it. I also bought one for my coworker since he liked mines so much!
By Gmoney
Va
January 26, 2016
Bright Light
So far, so good. This thing is very bright. So far no issues. Only time will tell. It feels good in your hand, and is about 5 inches long. I have not had to test its waterproof ability yet.
Pros
Bright, and price is good. The construction seems solid
By James
Ashley, IL
January 8, 2016
great flashlight
Bought this to use as a search light to find cattle at night, but it is a great all around light. The 4 brightness settings make it very versatile. The low 1 lumen setting is perfect for looking at a book or map at night. Memory is also a great feature. I'm not a big fan of the side switch though, as the light is more likely to accidentally switch on.
Pros
wide range of settings memory
By MikeinPDX
Portland, OR
November 26, 2015
Update after 10 months
I bought two of these lights and love the output relative to the small size. Unfortunately, I hate the side switch. It is hard to find in the dark by feel as it is almost perfectly flush with the body. Even worse, the spring under the switch is very weak, so if you put it in your pocket or in the door pocket of your vehicle, or in a backpack, you will usually find it stone dead due to unintentional activation. Some of the newer products by Nitecore have fixed these issues.
Pros
Good power to weight and size ratio.
Cons
Terrible side switch, hard to find and prone to frequent unintentional activation.
By Greg
Bloomfield, NJ
October 20, 2015
Nitecore EC20 review
Only OK for the money. I would NOT buy this product again.
Pros
--Throws a nice WIDE beam. Illuminates a broad area 50 feet wide very well, all the way to the back of my property to 115 ft away. Trees block the beam after that. --960 lumens is pretty bright
Cons
--Does NOT throw a tight Spot beam --The On-Off / intensity control switch is quite small and VERY difficult to locate by feel in the dark. You really need a light to find the On-Off switch. In my opinion, the On-Off / intensity control switch issues are a major design flaw. Rear On-Off switches found on other Nitecore products are the ONLY way to go.
By BOB B.
Rockport, TX
July 26, 2015
MY THIRD ONE OF THESE. THAT SHOULD SPEAK FOR ITSELF. BOB B. ROCKPORT, TX
SEE ABOVE
By Rodney
Pasco, Wa
June 30, 2015
A Good Flashlight, except for
I've owned the EC20 for almost a year now and have to say I like the flashlight except for the side switch. You can not carry it in your pocket or in a holster without hitting the switch at some point. I have run the battery down too many times trying to carry it, so I just keep in a handy place.
Pros
Very Bright, illuminating Light
Cons
Side Switch keeps you from being able to carry it
By David
Maynard, MA
June 19, 2015
Nitecore EC20 still a valuable part of my FL suite.
I am a confirmed flashaholic, so I was excited when the EC20 first came on the market. This was a slight departure from the standard tactical lights, but the high lumen rating and reasonable price kept it on my radar until recently when I took the plunge and bought one. I was skeptical of the side button because I am used to the endcap on/off buttons, but gave it a try. Locating the side button in the dark is still a bit of a problem and causes a valuable time delay. Because of that and the additional size, it won't replace my Maverick M10 as my EDC, but I will still favor the EC20 when I need decent light over a longer distance. (Like those What-the-heck-is-squealing-in-my-neighbors-back-yard evenings) I use my M10 when walking through a dark house and cup my hand over the end (M10 lowest setting is 5 lumens) so I was looking forward to the 1 lumen setting. Having settings of 1-960 lumens sounded great. The heatsink is not very bulky and I haven't used it for long enough to evaluate how hot it gets but based on another review it is substantial.
Pros
tail cap is flat which allows the light to stand on end unassisted. This is necessary in power outages to illuminate an entire room by projecting on the ceiling. brightness selection memory for on/off quick cycle through settings anti-roll feature built in in most instances, the 1 lumen setting works like a charm and at 520 hours would last for two weeks on constantly.
Cons
side switch is hard to find in total darkness sos and strobe features are not in the cycle using the button for battery indication is not obvious to use cannot be fitted with a remote on/off switch side button is not illuminated at all when light is on. even if it were opaque white, the contrast would make it easier to locate.
By Dwight
Newell Iowa
May 22, 2015
You Will Not Be Disappointed!
Great light! Very bright! I like it a lot!
By Julian Murphy
Australia
May 9, 2015
Pocket size spotlight
Extremely pleased with the function of the Nitecore EC20 LED Flashlight. Compact and light enough to have in your jacket pocket. I have used the Flashlight on several outdoor trips and at work.
Pros
Easy functions from High to low settings. Long life with the 18650 batteries.
By Darrel Dufford
United States
April 21, 2015
Almost 1K lumens for under $40
Almost 1K lumens for under $40. This light is the best value available and the on/off/mode selection is easy to use and remember. Love it.
By Stephen
Montana
April 4, 2015
Great flashlight
This light has several settings including strobe. With 960 lumens it is one great flashlight and the price is really good. I would recommend it to anyone with a need for a small size light with lots of shine.
By Mathew
NJ
April 4, 2015
Small and lightweight
Bought this light for my girlfriend a few months ago. Small size and super bright on turbo mode is exactly what I wanted for her. Very easy to cycle through the different modes and at a very affordable price. Couldn't be happier with it.
Pros
- Bright - Light weight - Affordable
By Robert
Ohio
April 3, 2015
A really nice torch. I love it.
Best torch I have ever owned.
Q&A
Marty
from Walla Walla, Washington asked:
November 29, 2014
What's the main difference between the EC20 and P12?
1 Answer
Besides the small difference in lumen output and half inch in length, the EC20 only has a side switch, while the P12 have a side switch and a tail switch.
Customer Service
on November 30, 2014
Russell
from Cape Cod,Ma. asked:
October 16, 2014
What are the differences between the EC20 and the P12 that I currently own? Other than the price.
1 Answer
The P12 is slightly longer with a tail switch and side switch, while the EC20 has only a side switch. Also, the P12 puts out 950 lumens and the EC20 outputs 960 lumens, which wouldn't be noticeable to the eye.
Customer Service
on October 16, 2014
luma
from chicago, IL asked:
October 14, 2014
Does the switch glow to be seen in the dark
1 Answer
No, but when the light is on the power indicator will blink once every two seconds when power levels reach 50%, so you can see where the switch is.
Customer Service
on October 14, 2014
Gregg
from Bedminster, NJ asked:
October 14, 2014
Is the flashlight rechargable??
1 Answer
The EC20 does operate on rechargeable 18650 and RCR123A batteries.
Customer Service
on October 14, 2014
Robert Mazur
from Philadelphia, PA. asked:
October 14, 2014
Does this light have a "step down" on turbo?
1 Answer
Yes, when in turbo mode, the EC20 will reduce output luminance automatically after 5 minutes of use to prevent overheating and extend battery longevity.
Customer Service
on October 14, 2014
Lee
from Cleveland, Ohio asked:
October 14, 2014
Can the EC20 utilize two RCR123A batteries?
1 Answer
Yes, the EC20 is compatible with RCR123A batteries.
Customer Service
on October 14, 2014
Paul
from Nashville, tn asked:
October 12, 2014
Does this light come with a pocket clip?
1 Answer
No, the EC20 does not include a pocket clip.
Customer Service
on October 13, 2014
Tom
from Mohnton,Pa asked:
October 11, 2014
Does this flashlight have a lock out mode?
1 Answer
No, unfortunately the EC20 does not have a lock out mode.
Customer Service
on October 13, 2014
Dave Cochrane
from Rogersville, TN asked:
October 9, 2014
Does this flashlight come with a tail switch for on/off operation?
1 Answer
No, the EC20 is operated by the side switch.
Customer Service
on October 10, 2014
Nitecore Explorer EC20 Flashlight - CREE XM-L2 (T6) LED - 960 Lumens - Uses 2 x CR123As or 1 x 18650
$44.95
&

Free Shipping

On Orders Over $50
In Stock
Top