Welcome back! We saved your shopping cart for you:
View Cart
Nitecore Multitask Hybrid MH20 USB Rechargeable Palm-Sized Spotlight - CREE XM-L2 U2 LED -1000 Lumens - Uses 1 x 18650 or 2 x CR123As
Usually ships the next business day

Battery Junction 30 Day Warranty
Every Order Ships Directly From The United States
Authorized Dealer For All Products Sold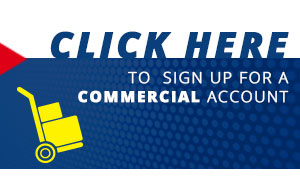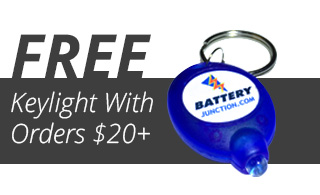 Description
Nitecore MH20 Rechargeable LED Flashlight
Smallest & Lightest Rechargeable 18650 Flashlight
The MH20 Rechargeable LED Flashlight is one of the newest additions to Nitecore's Multi-Task Hybrid Series. The MH20 is the smallest and lightest USB-rechargeable 18650 flashlight to date. With its ultra-compact size, powerful LED, and rugged exterior, the MH20 is the perfect EDC to have while camping, hiking, or taking the dog for a walk. The MH20 is constructed from aerograde aluminum alloy with military grade hard-anodized finish and is waterproof to IPX-8 standards, so it can stand up to all that mother nature has to throw at it.
Lighting Technology
CREE LED
The MH20 is fitted with a CREE XM-L2 (U2) LED, which is able to output an extremely bright 1000 Lumens, when in Turbo mode. With a total of five different outputs, the MH20 cycles down from 1000 Lumens, to the 410 Lumen High mode, 230 Lumen Mid mode, 50 Lumen Low mode, and finally the 1 Lumen Ultra-low mode. With direct access to Ultra-Low mode and Turbo mode, via the sophisticated side switch, you can effectively handle the task at hand. Additionally, the MH20 offers 3 specialty modes: Strobe, SOS and a Location Beacon option. The light's Precision Digital Optics Technology provides extreme reflector performance, allowing the MH20 to achieve a maximum beam distance of up to 220 meters.
Power
USB Rechargeable
The MH20 is powered a able to rechargeable Li-Ion 18650 battery, giving a maximum runtime of up to 235 hours, when in Ultra-low mode. One of the greatest features of the MH20 is that you can easily charge the 18650 battery from within the light, using the integrated micro USB port. The light can also be powered by a pair of CR123A batteries when an 18650 is not available. The light's side switch doubles as a power indicator, notifying you of remaining power with different patterns, and can also be used as a location indicator when in Standby Mode.
Features:
Smallest, lightest 18650 USB rechargeable flashlight
USB rechargeable via the integrated micro-USB port
Direct access to ultra-low and turbo outputs
Side Switch has built in LED status indicator to measure remaining battery charge
Comes with three specialized tactical outputs:

Strobe Mode: Used to disorient a target or assailant
S.O.S. Mode: Signal for aid in emergency situations
Location Beacon: Marks your position with energy efficient, quick flash

Precision Digital Optics Technology provides extreme reflector performance
Toughened ultra-clear mineral glass lens with anti-scratch coating
Constructed from aerograde aluminum alloy with HAIII military grade hard-anodized finish
Advanced temperature regulation (ATR) technology
Included Accessories:

1 x Holster
1 x Lanyard
2 x Spare O-Rings
1 x Micro-USB Cord
1 x Pocket Clip
Specifications:
LED: CREE XM-L2 (U2)
Power Source: 2x CR123A or 1x 18650 (Batteries NOT included)
IPX Rating: IPX-8 (Waterproof and submersible up to 2 meters)
Impact Resistance: 1.5 meters
Brightness Output / Runtime (Using 1 x 18650):

Turbo: 1000 Lumens / 2 Hours
High: 410 Lumens / 2 Hours 45 Min.
Mid: 230 Lumens / 5 Hours 45 Min.
Low: 50 Lumens / 15 Hours 45 Min.
Lower: 1 Lumen / 235 Hours

Brightness Output / Runtime (Using 2 x CR123A):

Turbo: 1000 Lumens / 2 Hours 15 Min.
High: 410 Lumens / 2 Hours 30 Min.
Mid: 230 Lumens / 4 Hours 30 Min.
Low: 50 Lumens / 14 Hours 15 Min.
Lower: 1 Lumen / 150 Hours

Peak Beam Intensity: 12,500 cd
Max Beam Distance: 220 meters
Dimensions:

Length: 4.13" (105mm)
Bezel Diameter: 1.25" (31.8mm)
Body Diameter: 1" (25.4mm)

Weight: 3.08 oz (87.3g) (excluding batteries)
Specifications
Turbo
High
Medium
Low
Moonlight
Lumens:
1000
410
230
50
1
Runtime (Hours):
2
2.75
5.75
15.75
235
Output Modes:
3+ Brightness Levels, Beacon, SOS, Strobe
Compatible Batteries:
1 x 18650, 2 x CR123A
Batteries Included:
No
Included Accessories:
Holster, Lanyard, Pocket Clip, Spare O-ring(s), USB Cable
Flashlight Usage:
Emergency Supplies, Every Day Carry
Throw Distance (Max):
220m
LED:
CREE XM-L2 U2
Switch Location:
Body
Product Certifications:
ANSI, IPX-8
Brand:
Nitecore
Warranty:
Battery Junction 30-Day Warranty, Nitecore 5 Year Warranty
Return Policy:
Battery Junction Return Policy
Primary Material:
Anodized Aluminum
Product Weight:
3.08oz
Product Dimensions:
4.13" (L) x 1.25" (Head Diameter)1" (Body Diameter)
UPC:
6952506401604
MPN:
MH20-XML2
Country of Origin:
CN
360° View
Just click and drag to rotate view!
Reviews
96% Recommend this product
(
22
of 23 responses)
By Micky
Nashville, Tn
July 27, 2017
Great flashlight in small package!
Very happy with purchase process. Upon rapid delivery, product was as described. Very bright light but unable to test actual lumen rating. Hesitated given 5 stars as had trouble switching between light settings. Was described in instructions, but just seemed more complicated than other flashlights I have purchased.
By Karen P
Shipman, Va
March 1, 2017
Small & Bright
Love this little flashlight! As bright has a car headlight but fits in my small female hand. Very impressed! You can feel the quality!
Pros
Small, bright, 5 brightness settings, light weight but tough!
By Craig
Paterson, NJ
December 19, 2016
Great Mini light
This light is awsome. I carry it as a spare in my pocket while working. Nice and bright for a small light
By Joel
Round Rock Tx
December 18, 2016
Best edc
I have several led flashlights ranging from 250 to 3000 lumens. And by far this is my favorite. Compact size, USB recharging and super bright light Paired with a 3600 mah battery it's hard to beat. Light enough to use a bike light too.
By ANTHONY
UNION, OH
November 24, 2016
Very good every day carry light
Very good every day carry light, easy to use, good throw, has a strobe for self defense usegood throw, easy to use, small for pocket carry
Pros
Good throw, small for pocket carry, easy to use, good strobe for self defense
By Robert, S. ColoRob,
Denver, CO
May 26, 2016
The Nitecore MC20 in a smaller package
I was looking for something with all the lighting modes, Strobe, S.O.S. and Beacon and the Lumens (1000) in a small package that could be carried by a young lady in her purse or a small handbag. This really has an easy to learn system of modes built in enough lighting brightness level's and the in flashlight battery charging. This seems to have it all !!!I cant believe the combination of Lumens to size ratio and uses my favorite battery (although by far not the cheapest!!) but you get what you pay for and the Fenix ARB-L18-3500, Rechargeable 18650 Li-ion Battery at $21.00 each (on sale here).Puts out a long high power run time for high output devices such as a 4000 Lumens flashlight or anything used in Search and Rescue!! LOL Jejeje Definitely a light to add to your collection, although I am also waiting for the MH20T I believe it's designated.. I'm a Big fan of the Fenix 18650 Li-ion rechargeable for it's power and length of charge it holds after each recharge.
Pros
Easy to learn, and great selection of modes, 1000 Lumens in a very small pkg (4.25" L ), Thought the holster would be corny but I can see it's use's, good throw, use's the 18650 which provides the high lumens run time length, it's only 1" longer then the battery itself, small size make's it a take anywhere kind of light with enough power to light up a large area . Certainly not a toy, you could easily temp blind/ disorient someone with 1000 lumens in their eyes and the strobe going off!
Cons
Ok, so yeah it's small, so not something your going to hit somebody with unless you want them to laugh at you!! Would like to have a tail switch also. That's it.. And I'm being picky...Wait, thought of 1 other thing I could complain about lol, They could have used the next generation LED for this years model (maybe that's what the new model does).
By Wilson
New York
February 27, 2016
Love it
Great flashlight,
By Jerryna
Beaufort SC
January 30, 2016
Perfect
Finally found a light for EDC, small for pocket carry, plenty of lumens for any situation, single battery so carry of a spare no brainer
By Samantha
Jefferson, GA
December 16, 2015
Short lived
Was a good light for one night. The next night it wouldn't come on again.
Cons
Broke after first night. Hard to switch between settings.
By Pat
Colorado
December 10, 2015
Awesome Flashlight
Really happy with the ease of use - one button does it all.
By Brian
Kanata, ON
November 21, 2015
BATTERY JUNCTION IS AWESOME SHIPPED TO CANADA IN 4 DAYS ( YES 4 I DID SAY 4 DAYS ) NITECORE MH 20
First off I will say that Battery Junction offers USPS tracking service, (so you know WHERE your ordered items are. ) The flashlight arrived in 4 days, Im in the " great white North " Canada. Amazing, quick shipment. The flashlight arrived in a box with bubble wrap. The light works as described. Ive been a flash-oholic for a long long time, I still have the " old school " 28? lumen pelican 2350 lights. The bulb type. I thoughts that was the best thing going back then. The MH 20 is the most awesome flashlight you can own. Received flashlight, obtained a FENIX 18650 3400 MAH FLAT TOP battery, and slid it in. Turned light on.......... NOTHING. Tried to charge battery in Flashlight flashlight was blinking fast blue ( indicating a problem with battery ) . My heart sank.............................................. Went to a " battery expert " store and tried another FLAT TOP BATTERY 18650 Battery, NOTHING. I quickly came to the conclusion that this flashlight would only work with BUTTON TOP BATTERIES. I obtained a BUTTON TOP ULTRAFIRE 3000 MAH 18650 Battery. Put it in and presto change, worked like a charm. Im not too big a fan of the rear clicky tactical flashlights. I was after a top button flashlight, as my chances of running into an armed assailant is slim, besides which , you still have to get the flashlight OUT of its holster and THEN get it into strobe mode. This flashlight to get to 1,000 lumen strobe mode from ANY level you simply hold down button, ( for aprox 2 seconds ) and it IMMEDIATLEY goes into strobe mode. I would NOT recommend any EL CHEAPO 18650 batteries as if they fail inside your flashlight, they will ruin the electronics in flashlight. I haven't tested the drop rating on it, or the IPX 8, as this is my new EDC . I would like to do a video review on one to test it in the field and see what it can take, it SEEMS like it will be ok. $80 for a flashlight that does all this AND is rechargeable too? This is a no brainer. I suppose this would be good for a bug out light if you had numerous extra batteries. Most people who you show this flashlight too, will say " oh 1,000 lumens eh ? whats a lumen ?" However, if you show them this flashlight in the pitch black their eyes will bug out of their head. They WILL want one, or want to use it or " borrow it ". You know how MOST mechanics don't " lend out " their tools? Well flash-o-holics don't tend to lend out their brand new Nitecore MH -20 1,000 lumen flashlight either. There is only 1 word that accurately describes this light. SICK. Get one NOW before they get discontinued The flood on this flashlight is not to be believed, it is like 50 feet wide. It throws great, so you have BOTH a floodlight and a spotlight. Its called a " palm sized spotlight " for a reason Nitecore when they built this they sat down and they thought about it very hard. The quality shows. Nitecore really out did themselves this time. Buy one SOON from BATTERY JUNCTION, first class service, quick shipment, ( as waiting 5 weeks for a Nitecore MH 20 1,000 lumen usb rechargeable flalshlight from China is WAY too long for any flash-o-holic to wait. )
Pros
The pros WOW where to start:? EVERYTHING - rechargeable Micro USB cord. You can recharge it from car, from computer, from rechargeable battery pack, almost anywhere. - immediate acess to ultra low mode ( 1 lumen ) good for in a tent or trailer where there is other people sleeping. It will run for 250 hours ( 10 days ) - immediate acess to turbo mode. - 1,000 lumen strobe mode ( DO NOT shine this while in strobe mode into any ones eyes, or their grandchildren will have vision problems ) - sos mode - The beacon mode resembles a lighthouse, INTENSLY bright, so bright you can barely look in the direction of the light .( I tested it last night and was expecting to read in newspaper about local complaints of strange intensely bright U.F.O.'S or people asking WHY there is a lighthouse in the outskirts of city ) -Waterproof AND submersible to IPX 8 ( 2 metres ) - pocket clip, the flashlight completely disappears into your jacket. - This flashlight only weighs like 3 ounces with battery. - This light will shine 220 metres ( I think it may be more than that ) - It is both a floodlight and a spotlight If your lost at sea and you turn on the beacon mode, NASA will be getting a call from the space station about a beacon light at your location. Saved by an $80 flashlight. One of main reasons I bought this flashlight is for the standby mode.. From off you merely 1/2 press button and a blue light will blink aprox every 2 or 3 seconds ON THE SHUTTER BUTTON, .So when you go to pick it up, the shutter button is illuminated. I did a " mock " test of it in forest in this mode, set it on stump, walked away wasn't completely black, but the darker it is the better this mode will show up . I had a fair amount of light pollution and could still see it fairly well out to 40 feet or so. I do a lot of wilderness camping, and if its left on standby " mode the blight light blinks, enabling you to find it in the dark Nitecore says you can leave the flashlight in " standby mode " for 1 year. Yes DO NOT adjust your vision, 1 YEAR.
Cons
This flashlight will NOT work with flat top batteries. The connection to the positive is not made, I don't even know if this is a con or not.
By John
Kingman, AZ.
October 29, 2015
Another excellent light from Nitecore!!
A excellent small flashlight, plenty bright with 5 power levels, throws a good beam with good spill, voltage indicator, the switch is up front where it should be & easy to find, a USB charger that I don't use, I like to check exact battery voltage when done charging so I can check battery condition, a well made holster, a big plus it takes a 18650 battery, also a pocket clip if needed What more can I say Nitecore does it again. Five stars in my book.
By Stephen
AR
October 29, 2015
The light that got me out of the 20th century
I replaced my previous EDC of many years - a Surefire E2E (yikes... I know, I know) - with this light... Amazed doesn't begin to do this review justice! Going from 60 lumens (my homage to the 20th Century :-)) to a Turbo mode of 1000 night-crushing lumens, with the luxury of having 3 other step-down modes, is just wonderful. This definitely won't be my last Nitecore purchase... highly satisfied.
Pros
Diff. Power Modes Optional flashing blue LED "find-me" mode USB recharging
By Joe
NJ
October 22, 2015
Great Light. A little comparison
I own this light and the MH12 by Nitecore. The MH20 is the "update" to the MH12. If you are looking at both of these lights, get the MH20. The charging interface is much better. You just plug in the MH20 to charge. You have to turn on then plug in the MH12 to charge. The MH20 has an additional brightness level, which is always a plus. The MH20 also allows access to the low and high settings from off. You have to cycle the MH12 to get to each setting. I will say that the MH12 gets better runtime at the lower level, however, the MH20 does perform better (longer) at the higher output levels. So, depending on lighting needs, that is a pro/con to consider. Also, I would like to compare pocket clips. Both clips from Nitecore definitely clip tight to your pockets, but take awhile to get used to. They have two retention notches. You first clip the light on you pocket, and then you must push, with decent force, the light over a second bump to secure the lights. The MH20 clip is nicer as it conceals the light deeper in your pocket. Lastly, I would like to mention one con to the MH20. The compactness of the light is awesome. However, the head is larger than most lights in this category. In some pants pockets, it may be uncomfortable to carry. Not a terrible problem, but one that may be an issue for some people who wear tighter clothing. As an everyday carry light, this light is currently a front-runner.
Pros
Compact Great User Interface Conceals well with Pocket clip
Cons
Pocket clip a little snug Large head diameter could be issue
By Mark K.
Enon, Ohio
October 10, 2015
You gotta get one of these
This has got to be one of the best COMPACT lights I have ever purchased! Small, BRIGHT, and with the 3400mah 18650 batteries, the run times are fantastic! the mini-USB charger makes it very convenient to re-charge the unit.
Pros
Got it on sale during the 20% off sale (I would have paid regular price for it)
By Richie
Oklahoma City, Oklahoma
September 5, 2015
Mini Tiny Monster!!!
I needed a replacement for my Thrunite TN12 (2014) which still works perfectly. Just wanted a new light. And this thing overpowers the TN12 by a long shot--but only if I'm using an 18650. 2 CRs in the Thrunite get much brighter. But the point is that the MH20 is a beast and a brutal monster to the night. Well worth the money, trust me :) Get one!
Pros
--Size --Output --Power --Simple UI --Nice 5500-6500K tint (bluish); some people like 4500-5000K, not me :)
Cons
I've tried to find one and haven't yet.
By Fred A.
Dallas, Texas
August 23, 2015
Nitecore MH20
Hard to believe how fast the LED flashlights are evolving. The latest from Nitecore is evidence of how compact and powerful a searchlight can be. I have purchased several Olights and Nitecores over the years from Battery Junction and all three are top notch in quality and service. Just a few years ago, these flashlights could not be made at any price. The MH20 incorporating the charger into such a small body is shocking.
Pros
--Compact --Built-in charger --Lumens for the $ --Great throw and hot spot with great spill lighting
By Monaco Mike
Wine Country
July 31, 2015
MH20 - Outstanding!
The MH20 is a fantastic light. It will recharge Olight, Jetbeam, and Nitecore 18650 batteries in about 6-7 hours. It burns warm and never over heats. This light should be in your collection right now. MM
By Alex
Bristol, CT
July 21, 2015
Excellent choice for an everyday carry on.
An excellent choice for EDC light. Light output is solid. I currently own the SRT3 & SRT7. So, how does the MH20 stack up against SRT3 & SRT7? Well, It actually has a wider beam angle than SRT7 & SRT3. MH20 is a warmer tint than my SRT7 & SRT3. Normally I carry the SRT3 in my pocket with no issues. The head diameter on the MH20 is 1¼ vs the SRT3 is 1", so it may be a factor. Overall I love all three lights. For now, the MH20 will be replacing the SRT3 & SRT7 as an everyday carry on.
By Bryan
Alexandria, VA
June 13, 2015
Nitecore at their best!
My new EDC! This light is extremely well designed for EDC use. Machining and anodizing are perfect. Output levels seem spot on. Best thing is the light is thermally regulated as opposed to having timed regulation. Throw in the MH20's near perfect heat sinking and this little beast will kick out 1000 lumens for a good while before temperature rises enough for it to start stepping down. The light has very well spaced modes of output all of which are quite usable. The lights single shutter style switch is large and well textured. Finding the switch in the dark is no problem. There are 2 little blue LEDs beneath the switch that give you a voltage rating whenever you insert a new cell. It will start to blink when voltage gets to low. This light is almost the same size as the Zebralight SC600 MkII and has a glorious deep carry pocket clip the light totally disappears into your pocket. The beam profile is very well done and has excellent throw to spill ratio. The light is a touch brighter than a P12, stays at full output for far longer and has a much more sensible high level to step down to. Add to all this a perfect switch and mini USB charger built in that actually works very well and the value for what you pay is through the roof not to mention it comes with a long mini USB cable and good quality sheath. This light could be $115 and still be worth it.
Pros
Perfect EDC size. Thermally regulated Able to maintain high output for much longer than average well defined beam profile built in mini USB charger quality sheath top notch heat sinking truly cutting edge electronics build quality is first rate accepts 3 battery types has more range than Nitecores own ratings suggest deep carry pocket clip
By Sam
Kalispell, MT
May 24, 2015
Amazing Little Light
I found a Panther XP-1 in a garage sale about 5 years ago and paid $1.00. I was attracted to it because of price, size, and features. However, it used CR123 batteries which are very expensive except through Battery Junction. I am a commercial driver and use a flash light almost every day. That Panther XP-1 was my companion until it finally quit working and was unable to get parts. The Nitecore MH20 is exactly the same size as the XP-1 and can use (2) CR123s or the rechargeable 18650. I found this Nitecore MH20 to be absolutely AMAZING! I'm sure glad the Panther XP-1 died and forced me to purchase the Nitecore MH20. A new Panther XP-1 sold for around $30.00 many years ago. So, I was not concerned about the Nitecore $80.00 price today. The purchase price is well worth the money. The Nitecore MH20 REALLY lights things up and loaded with features!
Pros
VERY POWERFUL and loaded with features
By Michael
Greenwood, DE
May 13, 2015
Very nice light
This is a very nice compact light with a lot of power. The switch is easy to figure out and it is very well built, but then again what else do you expect from Nitecore?
Cons
Might be just a touch on the heavy side for it size
By matthew
new jersey
May 7, 2015
FANTASTIC LITTLE EDC
LOVE LOVE LOVE LOVE this light its great. I literally brought the first day it was available to buy. (2 days after its release). I absolutely love the standby mode on the switch to let you know where the light is in the dark. At 1000 lumens it last 2 hrs which is a decent run time for my needs and this thing fits the bill.
Pros
the standby mode in the side power switch. the size. the run time. the 18650 battery it takes. the lumen output. the holster. great throw.
Q&A
There are no questions or answers for this item.
Accessories
$12.00
(237 Reviews)
As Low As: $10.86 Ea.
$9.99
(40 Reviews)
Options Available
$19.95
(15 Reviews)
Nitecore Multitask Hybrid MH20 USB Rechargeable Palm-Sized Spotlight - CREE XM-L2 U2 LED -1000 Lumens - Uses 1 x 18650 or 2 x CR123As
$79.95
This Item Qualifies For

FREE SHIPPING

In Stock
Top