Welcome back! We saved your shopping cart for you:
View Cart
This Item is Discontinued, however these items are available:
Free Shipping!
$69.95
(62 Reviews)
Options Available
Free Shipping!
Free Shipping!
Nitecore Precise P10 Flashlight - CREE XM-L2 LED - Cool or Neutral White - 800 Lumens - Uses 2 x CR123As or 1 x 18650
Item #:

NITECORE-P10-XML2

Brand:

Nitecore
Click to Enlarge Image
Usually ships the next business day

Battery Junction 30 Day Warranty
Every Order Ships Directly From The United States
Authorized Dealer For All Products Sold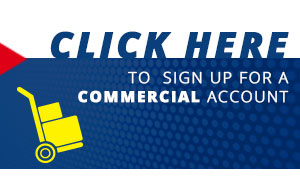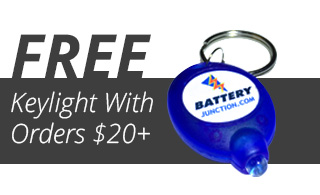 Description
Now Available With "Neutral White" LED! Light produced by a neutral white LED appears less artificial and more similar to sunlight or light produced by candles. Neutral white light is also perfect for film, especially outdoors, as it does not make natural colors and skin tones appear dull like with cool white light.
Nitecore P10 LED Flashlight - 800 Lumens - CREE XM-L2 LED - Runs on 2x CR123A or 1x 18650 Batteries
Nitecore P10
Portable with High Performance
The P10 joins Nitecore's reputable
Precise Series
flashlights. You could say this is the little brother to the P12 because it shares the larger light's straight-forward design and appearance. The P10 measures in at just over 5" and has been engineered for reliability with its streamlined and ergonomic design. The diamond knurled body and hard anodized finish makes looking at and holding the P10 a pleasure. An advanced XM-L2 LED generated 800 lumens through a mineral coated glass lens and is fitted with a smooth reflector. The dual-switch tail cap with instant strobe and three selectable modes make the P10 a truly versatile and remarkable flashlight to wield. The crenelated head can be used in emergency situations, plus it adds an awesome flare to the light. The P10 is the perfect light for police officers and military personnel, but is also great for campers, adventurers, and the flashaholic in you.
Lighting Technology
CREE XM-L2 LED
The P10 runs the latest XM-L2 LED from CREE outputting a blazing 800 lumens while in High mode. The P10 features three selectable modes bringing versatility and flexibility.
Tactical mode
was designed for self defense, featuring only strobe and turbo output.
Law enforcement mode
was designed for patrol duty applications and features strobe, high, and mid outputs. Finally, there is
general mode
, which is designed for daily use, featuring strobe, high, mid, and low outputs. The different modes can be cycles through by tightening the bezel while simultaneously holding the dedicated strobe button. An LED under the tail-switch will flash to indicate that a mode has changed. Once in your desired mode, controlling the intuitive interface can easily be done with one hand via the dual-switch tail cap.
Power
Battery Power Indicator
Powering the P10 are either two CR123A batteries or a single 18650 cell. The included battery magazine makes sure the CR123A batteries do not rattle around in the light and help maintain electrical continuity. The P10 comes equipped with an integrated LED in the tail cap switch to indicate remaining power, so you'll never be left in the dark. Three flashes mean the battery levels are above 50%, two flashes mean the levels are below 50%, and one flash means the battery power is close to depletion. The IPX-8 rating ensures the P10 will operate even if it gets dropped in a puddle or if it starts raining. If you do happen to drop it , no worries, the aero-grade aluminum alloy body is impact resistant up to 1.5 meters.
Features:
Dual-switch tail cap designed for tactical use and easy application
STROBE READY™ button for quick access to strobe mode
Three selectable modes brings flexibility in operation
Highly efficient circuit offer up to 26 hours of use on low
Two-way titanium steel pocket clip
Anti-rolling design to provide a firm grip
Crenelated head design for use in emergency situations
Toughened ultra-clear mineral glass with anti-scratch coating
Constructed from aero grade aluminum alloy
HA III military grade hard-anodized finish
Impact resistant to 1.5 meters
Waterproof in accordance with IPX-8 standards
Included Accessories: nylon holster, CR123 battery magazine, pocket clip, tactical ring, lanyard, and spare O-ring
Specifications:
LED: CREE XM-L2 (T6)
Runs on: 2x CR123A or 1x 18650 (Batteries NOT included)
Output mode/Runtime:

Using 1x 18650

High: 800 lumens / 4.5hrs
Mid: 290 lumens / 9hrs
Low: 40 lumens / 26hrs

Using 2x CR123A

High: 800 lumens / 1.5hrs
Mid: 400 lumens / 2.5hrs
Low: 40 lumens / 10.5hrs

Peak Beam Intensity: 9300cd
Max Beam Distance: 193 meters
Dimensions:

Length: 5.28" (134mm)
Bezel Diameter: 1" (25.4mm)
Body Diameter: 1" (25.4mm)

Weight: 2.89 oz. (82g) (excluding batteries)
Operating Instructions:
Make sure light is turned off
Unscrew head of light
Push down on "strobe ready" button, which is on tailcap, and at the same time, screw head of light back on
Flashlight mode indicator blinks brightly one time to show "tactical mode"; two times for law enforcement mode; and three times for the general mode
If you want to switch through different levels, then just do everything listed above all over again
Specifications
Turbo
High
Medium
Low
Moonlight
Lumens:
800
800
290
40
-
Runtime (Hours):
-
4.5
9
26
-
Output Modes:
3+ Brightness Levels, Strobe
Compatible Batteries:
1 x 18650, 2 x 16340, 2 x CR123A
Batteries Included:
No
Included Accessories:
Holster, Lanyard, Pocket Clip, Spare O-ring(s), Spare Tailcap Boot, Tactical (Cigar) Ring
Flashlight Usage:
Every Day Carry, Tactical
Throw Distance (Max):
193m
LED:
CREE XM-L2 T6
Switch Location:
Tailcap
Product Certifications:
ANSI, IPX-8
Brand:
Nitecore
Warranty:
Battery Junction 30-Day Warranty, Nitecore 5 Year Warranty
Return Policy:
Battery Junction Return Policy
Primary Material:
Anodized Aluminum
Product Weight:
2.89oz
Product Dimensions:
5.28" (L) x 1" (Head Diameter)1" (Body Diameter)
UPC:
6952506401314
MPN:
P10-XML2
Country of Origin:
CN
360° View
Just click and drag to rotate view!
Reviews
93% Recommend this product
(
25
of 27 responses)
By Mike
Auburndale, FL
October 17, 2017
Handy light
Great for everyday carry. It has great functions and is very bright for its size. Batteries last a long time between charges.
Pros
Compact Bright Easy on batteries.
By Nick
Fresno, CA
June 22, 2017
Pocket Powerhouse - Nitecore P10
This is a great light. It is very powerful even on the lowest setting. It's also great to know instant strobe is available if needed. I like the momentary on and the fact that you can easily go through the brightness levels by using the tailcap switch (the one used for strobe).
Pros
Memory for last setting Momentary on Very bright Instant strobe Easy tailcap switch to change brightness levels
By JEFFERY
WESTFIELD, NY
July 31, 2016
NIGHTCORE P10
USE THIS LIGHT AS MY EVERY DAY LIGHT
By jason
allentown, PA
May 23, 2016
graet light
awesome,versatile light for the money...good runtimes
Pros
bright and in general mode wich is default is simple
Cons
none that aren't petty....take some tips from other reviews but erase a lot of negatives....
By Anthony Cooper
North Carolina
April 11, 2016
Do not buy
I had this light for six months. It fell off my duty belt and hit the ground in my house. Picked it up and it was dead. Sent it back to battery junction and 3 months later I get my light back. Two months later I grab the light it search a vehicle and it is dead
By Dean
Wantagh, NY
January 27, 2016
Awesome light,, But.....BAD.
There's always one thing you don't like about something. The P10 is an awesome light, the power levels the programmability and the strobe button. However what is bad and dangerous is the sheath, Nitecore calls it sturdy I call their sheaths Junk, junk junk junk. All they are is material sewn together slapped some Velcro on it and called it a sheath. ***NOW what is bad Is when you sit in a car or have a coat on and bend over " it turns on the proprietary strobe switch" the sheath is so pliable that when you sit or bend it turns on the strobe. Sit or bend long enough and it turns it on permanently until you find out by having a burning butt and your battery is dead when you need it. The sheath turns on the Strobe light even while placing it within itself. It NEEDS a specialized sheath.
Pros
Power, programmability and proprietary strobe switch.
Cons
Sheath turns on Strobe switch killing your battery.
By Duff
West Lebanon, NH
September 4, 2015
A lot of punch in a small package
This is an excellent, compact product. It is built tough and the many features it has make it well worth the reasonable price!
Pros
Size, weight, brightness and battery life
By Mike Wan
Bay Area, California
September 2, 2015
Good, little bright light, lasts long
It may not be the brightest, but it lasts a long time; take it while walking your dog at night, etc. Strobe mode ready at your fingers.
Pros
Lasts long, strobe mode if needed
Cons
Maybe it's too easy to push strobe sometimes
By Frank Frickanisce
Pittsburgh, PA
June 30, 2015
Great- But it quit
I really liked this light and just began to use it and it quit on me; no light.
Pros
Strobe at any time Light and small nice sidespill
Cons
Quit with less than 1 hour of use
By Bill
Scottsdale, AZ
May 30, 2015
Awesome Value!
This light is a lot of bang for the buckI love the mode options and mode button in the tail its pretty thin so you can carry it in your pocket, i use it with the cigar ring its easier for me to use that way, a very bright all around cool light I highly recommend
Pros
Cool mode switch, easy carry, very bright, and a great value
By paul
murfreesboro. TN
March 31, 2015
WOW !
Unbelievable amount of light emitted from such a small device.
Pros
Small, comp a cr and easily stored
By Michael Robinson
Parkton, Maryland
February 6, 2015
A great flashlight
This is a very nice lightweight light at a really great price.
By Phred
Portland, Oregon
February 6, 2015
Nice light ~ Time Will Add Or Subtract a Star
I've only had this light for about a week, and I am still getting used to the touch required to use it properly, and tactfully. It really is touch sensitive. Even the instructions just give you an idea of it's potential. You just have to use it to become comfortable with it's settings. If you tried to use it with just the supplied instructions, you might get confused. Just use it for a while, and you'll get comfortable with the settings. I have found that changing between modes cumbersome. So just pick the mode that suits you and stay with it, and you'll quickly adapt to the touch required to hit the setting you need. How well it performs in the long run will determine a later update review.
Pros
Battery Junction quick delivery, and competitive price. Enough modes to appeal to about everyone's needs. Two different battery choices. Latest XM-L2 T6 LED Nice machine work & well made.
Cons
This really isn't a con, but I have Surefire, Streamlight, Fenix, Nightcore, Malkof, and Maglite. About ten in all, and they are great products. In comparison with these, I dought if this light is close to 800 lumens. Its like horsepower, say what you want, but its the performance that counts. Poor adjustability in changing modes. Al lights like this are getting too gimmicky. Keep it simple ! Ok?
By Scott
Allen, Texas
January 24, 2015
Amazing Light
I don't have anything to compare it to, but it is really bright and seems rugged. The strobe mode is great. My wife wants one now, but larger.
By Gary
Belmont, Massachusetts
January 8, 2015
Nitecore P10
I use this flashlight when I walk my dog. This is one of the best and brightest flashlights I have ever owned I would highly recommend this flashlight!
Pros
Three different brightness modes / strobe mode
Cons
I would like the lanyard to be longer.
By Jeffrey
Pittsburgh , PA
January 6, 2015
Best EDC flashlight I've seen.
The P10 has the perfect feature set for an Every Day Carry flashlight. Bright...just enough modes without going crazy trying to find the one you want...instant strobe access...and well constructed.
Pros
Waterproof, bright, user friendly, tough, compact.
Cons
Doesn't use standard battery and not easily pocketed. To be fair, you need the size and 18650 or 2x CR-123's to get the brightness.
By Terry
Pgh. Pa.
January 6, 2015
Nitecore p10
This light is BRIGHT ! I love the three modes and all controls are in the tail cap. Great light for on duty carry. Very fast shipping !
By Richard Bulot
Los Angeles, CA
January 6, 2015
Great light
The how to use instructions were a bit hard to understand, and once I figured them out all is well.
By Corey
Washington State
January 2, 2015
Great light!
I love this flashlight. It is easy to use with a great price. The high 800 lumens and the instant strobe switch are great. I would have given a 5 star rateing, but the modes are a little inconvenient to change in my opinion. You have to turn light off, twist the back cap loose, hold down on the 2 rear switch buttons, while tightening the rear cap all at the same time. Changes from low to medium to high. In the medium position (law inforement mode you get 250 lumen (with 18650 battery ) or 400 lumen with cr123 batteries. I am not sure why this is but appears to be true. Also in medium mode you can toggle from medium to low to strobe by short pushes on the strobe switch. In high mode 800 lumens all you get is strobe or high, no oher modes. I would of liked to have been able to get to all 3 lumen levels without having to alway pick from high or medium. The rear cap twisting while light is off, so I pretty much keep it in medium mode using cr123a batteries for convenience and I like the 400 lumens to low mode lumens convenience. I wish I could use my 18650 batteries with this light and get the same lumens. By the way, this is not my opinion. The instruction book will tell you that the medium mode lumen is higher when useing cr123a batteries over 18650. I wish this flashlight had the same lumens for either battery. I do not know why only medium mode is different between the 2 batteries. My final thought. Yes, it takes some getting familiar with, however size, lumen power, and instant strobe in any setting is an awsome feature. I would still have purchased it even if I knew what I do now. So 4 stars out of 5 stars if they had made mode switching easier. It is crazy to have to turn light off loosen cap and hold down both rear switches simultaniously while then tightening rear cap just to toggle through the 3 mode settings. If Nitecore were to fix that little dance, this light would get 5 stars all day long in my book
Pros
geat light high lumen output (800) AND GREAT PRICE
Cons
changeng from high meduim and low is crazy inconveneint and not good in real life emergency situation.
By Jesse
Rossville, GA
December 29, 2014
Nice EDC flashlight!
I really like the P10. The way the mode button is on the back is my favorite set up of all my flashlights and I own several. The overall length is a little shorter than most two button flashlights like the P12 or Fenix PD35. I do wish it had a setting between the mid 290 lumen and high 800 lumen setting like a 400 or 500 lumen mid high setting.
Pros
like the quick access to the strobe mode by holding down the mode button
Cons
wish it had more lumens like the p12 and wish it had a setting between mid and high settings
By Joseph
NY
December 23, 2014
Great light!
This light is very bright and the tail switch is great. 3400mAh batteries fit no problem
By Elle
United States
December 20, 2014
Nice Light
My first day out, I got drenched in the rain. Happily, this little light didn't care. I've read a few reviews from "non tactical" (their words) people not having a use for the strobe mode. I use it every time I cross a street in the dark. My on-foot commute in the dark comes with few close calls thanks to the marvelously annoying strobe.
Pros
Happy to play in the rain, quick on/off for strobe mode, three light levels.
Cons
I wish they had designed in a lanyard attach point like I have on my Olight.
By zxxflyer
Georgia
December 2, 2014
Amazing light!
Very impressed with the quality and features of this light. This thing is soo bright its not funny.
Pros
Quality. Brightness. Quick strobe. Status led.
By Oliver
Las Vegas, NV
November 6, 2014
P12's little "BIG" brother!
Purchased both P12 and P10 here @ Battery Junction, on sale, and I'm a happy camper! I have quite a few selection of not so shabby flashlights and this P10 right here might just be my newest favorite...for now! It has to be the dedicated strobe button that also acts as the selector switch for different light illumination levels. Even though its just a tad bit less powerful than the P12, its still a pocket powerhouse where you can literally light your way driving if your LED headlights go out, lol. Might just be a bit of an overstatement but you really have to have one of these P series flashlights just so you can appreciate one. It has a pretty good throw with a decent hotspot and not so floody which makes it a good EDC with enough lumens for security and search functions and with the strobe ready button, its perfect.
Pros
Dedicated strobe button Crenulated head design 3 levels of brightness
Cons
No 1 watt function like the P12 Seems underpowered, almost same brightness as my Streamlight Protac HL 88040 rated @ 600 lumens Wont tail stand
By Sean
Orlando, FL
October 25, 2014
My quick access strobe light
This is the light I carry for self defense, or when somebody decides to come to a complete stop on a 3 lane freeway to take an off ramp. The quick access strobe, one handed operation is awesome!
By Van
Buford,Ga
September 13, 2014
Nitecore P10
Decided to get the Nitecore P series with the newer LED to replace my aging Klarus XT's. I am very happy with quality, illumination and battery life. I like paddle button on the back cause it has an easier interface for strobe access.
By Joann Edwards
Sedalia, MO
September 13, 2014
great little flash light
Well worth the money I spent on it. Lot of light for such small package and good run time.I have had other brands that cost more money but the Nitecore P10 seems to hold its own.No disappointment here.
Q&A
F. V. Strickland
from Columbia, SC asked:
November 19, 2014
Does this light have a momentary function?
1 Answer
Yes, the P10 does have momentary on/off.
Customer Service
on November 30, 2014
Dave
from Merrimack, NH asked:
September 4, 2014
Will this flashlight fit the wider than normal Nitecore NL189 battery?
3 Answers
Yes, the NL189 18650 will fit in the P10. You will not be able to use the battery magazine.
Customer Service
on September 4, 2014
Yes, the NL189 18650 will fit in the P10. You will not be able to use the battery magazine.
Customer Service
on September 4, 2014
Yes, the NL189 18650 will fit in the P10. You will not be able to use the battery magazine.
Customer Service
on September 4, 2014
Top