Welcome back! We saved your shopping cart for you:
View Cart
Nitecore TINI Micro USB Rechargeable LED Key Light - CREE XP-G2 S3 LED - 380 Lumens - Includes 1 x Li-Ion Battery Pack
Item #:

NITECORE-TINI-OPT

Brand:

Nitecore
Click to Enlarge Image
Usually ships the next business day

Battery Junction 30 Day Warranty
Every Order Ships Directly From The United States
Authorized Dealer For All Products Sold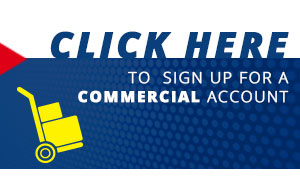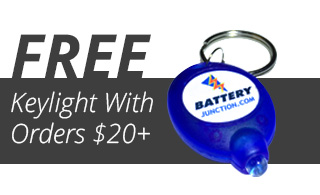 Description
Nitecore TINI
Mini Metallic Key Chain Light
Compact and ready for action, the Nitecore TINI is a high performance LED light that fits right on your keychain! Harnessing the power of a built-in Li-ion battery pack and a CREE XP-G2 S3 LED, this little guy can emit an astonishing 380 Lumens in turbo mode. The TINI has multiple brightness levels available, allowing users to adjust the light level to suit their needs indoors or out. An easy to use dual switch interface controls on/off and mode settings, great for single-handed use in the dark. Quick, convenient and oh so compact, the Nitecore TINI is the perfect addition to your EDC setup.
USB-Rechargeable LED Flashlight
Forget about fussing with replacing batteries, the Nitecore TINI has a built-in battery pack that can provide up to hours of powerful lighting on a single charge! This light is USB rechargeable and can be powered up at just about any computer and wall mounted USB outlets. On the lowest brightness setting, the TINI can be active for up to 60 Hours making it a handy utility in emergency situations. Dust and water resistant, the Nitecore TINI is ready for heavy use on a daily basis!
Features:
Bead surface optic lens for uniform and soft light
Built-in 280mAh Li-ion battery
Intelligent protective circuit supports Micro-USB Charging (cable sold separately)
Demo mode and daily mode selectable
Dual switches for easy operation
4 selectable brightness levels, with direct access to turbo
Intelligent memory function
Efficient constant current circuit provides constant illumination
Integrated ATR module
Integrated power indicator LEDs display remaining battery power
Aero grade aluminum alloy



Specifications:
LED: CREE XP-G2 S3
Power Source: Battery Pack
Peak Beam Distance: 64 meters (209 ft.)
Peak Beam Intensity: 1020
Brightness Outputs:

Turbo 380 Lumens - 15 Minutes
High 145 Lumens - 1 Hour
Medium 38 Lumens - 4 Hours
Low 1 Lumen - 60 Hours

IPX Rating: IP54
Impact Resistance: 1.5 meters (4.9 ft.)
Dimensions:

Length - 1.7" (43.3 mm)
Width - 1" (25.4 mm)
Thickness - 0.45" (11.5 mm)

Weight: 0.47 oz. (13.4 g)
Specifications
Turbo
High
Medium
Low
Moonlight
Lumens:
380
145
38
1
-
Runtime (Hours):
0.25
1
4
60
-
Output Modes:
3+ Brightness Levels
Compatible Batteries:
Battery Pack
Batteries Included:
Yes
Flashlight Usage:
Keychain
Throw Distance (Max):
64m
LED:
CREE XP-G2 S3
Switch Location:
Dual Body Switch
Product Certifications:
IP54
Brand:
Nitecore
Warranty:
Battery Junction 30-Day Warranty, Nitecore 1 Year Warranty
Return Policy:
Battery Junction Return Policy
Primary Material:
Anodized Aluminum
Product Weight:
0.47oz
Product Dimensions:
1.7" (L) x 1" (W) x 0.45" (H)
UPC:
6952506404117
MPN:
TINI
Country of Origin:
CN
Reviews
79% Recommend this product
(
15
of 19 responses)
By Shawn
Yuba City, CA
January 24, 2018
Very nice keychain light
I've had none of the problems mentioned here. USB charging port is tight, and the rubber plug fits perfectly. Buttons are not loose and require you to actually push the buttons to activate. You can feel when you pass the detente, then have to hold 1/2 a second to activate. No issues with turning on in pocket at all. I did not realize there were different brightness modes, guess I should read the instructions. Solid construction, I hope it lasts.
Pros
Solid construction, good buttons, ease of use.
By Carl
Austin TX
January 22, 2018
I wish I had my $30 back!
Controls are poorly designed and poorly engineered. They rattle around inside the case, and are so sensitive they activate in my pocket. Micro USB plug won't stay in, falls out. Just an odd size to hold and operate. The nitecore tube is a much better design for a pocket flashlight. I wish I had my $30 back.
By Ed
MA
January 17, 2018
nitecore Tini
ok key chain light. Bought a few for xmas presents and a few for myself.
Pros
small size, bright light, lot of power for a small light
Cons
not every one i gave to as a present could easily figure out how to operate. Does have an issue with turning on by itself in your pocket or purse and the demo mode is not a fool proof method to prevent the light from staying off after 30 seconds. since i just recently got my lights it will be interesting to see how long the internal battery lasts (how many charges it can take) before it is no longer able to charge and render the light useless.
By Isaac
Savage, MD
January 17, 2018
Great Light In a Small Package
This little light does a great job for such a small size. Perfect for keeping on the keychain and fits just fine in those small pockets on womens pants. Adds almost no weight and minimal bulk. Due to the small size the run time on full bright is limited so this won't be a flashlight replacement but a perfect tool for those quick after dark or hard to see places.
Pros
Small Rechargeable Light weight Bright
By Joe
NJ
January 11, 2018
Sideways improvements
This light is small than the tip. However, some changes are not for the better. The TIP 2017 used a clip to cover the USB port and the switches to prevent accidental activation. I own that light and the clip works well to prevent the light from turning on, but does add additional time in order to access the light. There is now a dedicated usb cover which is a plus. However, the switch configuration now requires a press and hold to turn the light on. This seems to be a good idea to help accidental activation. However, the light still turns on in your pocket or on your keys. There is the daily mode that turns the light off after 30 seconds, to prevent a complete battery drain. However, i do not use that mode. I do wish there was a better switch lockout function for this light. It is disappointing that this issue has not been solved by Nitecore. I really do like Nitecore lights. I EDC an MH20GT. I do think I will be staying away from their keychain lights from now on ,though. They just can not be reliably locked out and there when I need it.
Pros
Smaller than TIP Charging port cover
Cons
Switch still needs work
Good Keychain Light
So far so good. The Light is very bright for its size and with the different modes its very helpful. I'm waiting to see over time how long the durability lasts as key chain lights tend to break since it gets thrown everywhere in bags, pockets, etc. The solid one piece housing and rechargeable battery should help as there is no battery compartment to open.
By John V
Lancaster, CA
January 6, 2018
Turns on in pocket and drains battery
I really wanted to like this light. So much so that I bought 6 of them for me and my family. The lights are unbelievably bright for their size and are rechargeable. They are made of Aircraft grade Aluminium and are hard anodized. However, all that's good about them doesn't matter when you take it out of your pocket or purse and the battery is dead. The last three generations of this light turned on in your pocket too. Unfortunately, I bought 6 each of the last 2 generations also. Each time they did something to fix the problem they also did something too make the problem even worse. On this version they require a 2 second press of the power button to turn the light on. Then in daily mode it will stay on until you turn it off. However, in the Demo mode it will turn off in 30 seconds. One would think that Demo mode would make it unlikely to turn the light on, or stay on accidentally. The are two problems though. First, the power button turns on with about an ounce of pressure. I sit down and my key fob or even my slacks press the button and in two seconds the light turns on and stays on until I move again. As long as you have pressure on the power button the 30 second " turn off" doesn't work. Worse yet, if you accidentally press the mode button the light turns on immediately (no 2 second delay) and in Turbo mode no less. It's like the engineers who designed this light did so sitting at a desk and never actually used one. I find it inexcusable that after 4 redesigns in less that 3 years this problem still exists.
Pros
Extremely bright for it's size Durable materials and finish Rechargeable Excellent feature set
Cons
Will be DEAD when you need it.
By Guillaume
Laval, QC
January 5, 2018
Powerful tiny light, but still needs improvement.
Nice little ligth, but it gets activated in the pocket too easily.
Pros
-Light output -Rechargeable battery -Standard micro usb -Charging indicator -Nice aluminium build
Cons
-Buttons are easily activated in the pocket. Makes the light almost useless -Tint is a bit too cool to my taste, but doesn't feel cheap at all -Usb plug is a bit
By Gary
Vero Beach, Fl
January 4, 2018
Key Light Review
Best keychain light for the size, lumen production and cost.
Pros
Compact flat size is excellent and usable as designed. Light lumen output is impressive for its compact tiny size. Rechargeable feature is a big plus.
Cons
The charging port can be difficult to access by opening the tiny rubber seal. The instructions are also tiny to read, but once done it is simple to operate.
By Kevin
WA
January 4, 2018
Great little light
Weight to power ratio is amazing. I got one for everyone in the family as a Christmas stocking stuffer, big hit.
Pros
compact, bright, rechargeable
By Dale Hawley
Virginia
December 26, 2017
Outstanding! Just Outstanding!
An amazing and tiny (or is that TINI) light that will travel with you. Some folks don't like the 3 second delay to turn it on. Me, I've had too many lights come on in my pocket and then be dead when I really needed them so I'm fine with the delay. To protect mine even more, I decided to leather wrap it because the keys and stuff I keep in my pocket are death on flashlights.
Pros
BRIGHT Easy to charge Tiny and light so you take it with you
Cons
some light shines through the bezel some don't like the 3sec delay to turn on I wish there was also a delay to turn off, I hit the off button all the time when I mean to change modes.
By Shawn
University Park, MD
December 23, 2017
Great Neck Lamp
I wear this light on a lanyard. Very useful and very bright. You can turn the light on max output with the press of just one button. No complaints here.
Pros
Small and easy to carry. Seems durable. One button access to max output. Easy to recharge.
By Pagan
New Zealand
December 21, 2017
Bright !
Deserves to be part of the TM series. Easily meets expectations. Pushes out more light than a lot of torches 10 times the size.
Pros
Very bright floody light, compact.
Cons
Will turn on in your pocket, could do with some sort of lockout
By Mike A.
Seattle, WA
December 21, 2017
Nice light, but the USB port -- not so much
The light appears to work fine and the "demo" mode will be useful in case of accidental activation. It's nice and bright and the battery life sounds good (at least on paper). I'd like to give it higher marks, but the USB port on the unit I received is a problem. I've tried it with two different USB cables, and it is difficult to get a good connection with either. I'm sure the functionality of the light is fine, but the sub-optimal "fit" would have dissuaded me from buying the light if I'd known about this problem in advance. Neither of these cables gives me trouble with devices that charge via USB connection. I'm glad I was able to buy it on sale, at least.
By solomon
la
December 21, 2017
Much smaller than pics indicate...mini-powerhouse!
We've all seen the new breed of "mini" lights. My problem? I'm not a flashlight guy. I depend on looking at stats to see what I'm actually working with (assuming the info is correct). Having said all that I've been kinda disappointed by what I've been seeing. Small lights that put out incredible lumens but they drop off quickly and dramatically. So I did a self check. What did I want the light to do. I wanted a light that was always there....a keychain light. I wanted it to be bright. I didn't need it to last forever but I also didn't want to feed it batteries like a hungry hog at the slop trough. This little wonder covers all the bases. It's unbelievably bright and I don't have a lumen meter but I believe it delivers EVERY SINGLE LUMEN IT PROMISES! Super tiny. Fits on my keychain and I barely know it's there. Then the last but just as important point. It's USB rechargable. When I recharge my phone it's child's play to just recharge the light (not that I need to...I live in the woods and it gets dark so I use it to get to the truck before and after work...without tripping over things or critters!). My opinion? You can't go wrong. I'm a cheap son of a gun and the price is right, the build quality seems top notch, it does what it says on the tin and it won't drive you to the poor house buying batteries.
By Michael Schott
Hazel Park, MI
December 19, 2017
TOO SOON TO KNOW
These new Nitecore flashlights (TINI) are earmarked for Christmas presents so they have not been put into service as yet. If they are as good as the previous models (NITECORE TIP), I have every confidence everything will be fine, but if that is not the case, from my previous dealings with BATTERY JUNCTION, I know they will put things right!!! They want HAPPY customers . . . It's just the way they do business!
By John
Kenton, OH
December 18, 2017
Better than I expected!
This little light puts out a ton of light, it does get a little bit warm if you have it on high for a while.
Pros
Tons of light small light weight rechargeable
By MikeinPDX
Portland, Oregon, USA
December 8, 2017
Amazingly bright!
Seems like a winner, although the button system is a bit hard to figure out. Once you get it into "daily mode" you activate the light by pressing the power button for one second to turn it on, then you can use the other button to switch between three brightness levels. Don't look into the lens while you are doing this, as your night vision will be spoiled for some time. It really is bright for a keychain light. I'd say the listed lumen rating is pretty accurate. The beam spread is moderate, not wide or narrow. Appears to be the best on the market right now in this category. I haven't had it turn on in my pocket yet, but it looks like that is possible. I also haven't carried it enough yet to know how badly scratched it will get living on my key ring, but the body appears to be plastic, so maybe it will do better than the anodized aluminum keychain light i used for the last several months.
Pros
Very bright! Very bright!
Cons
Complex button/mode system, no strobe function.
By Bob
Denver
December 5, 2017
Great,BUT
Love the light but mine has been shutting off after 30 sec. on medium.Doesn't feel hot, only warm.Will see if it continues. Other than that, amazing size, power and battery life.
Q&A
Bob
from Denver asked:
December 5, 2017
Does this light have a 30 sec. timer ? Mine runs for 25-30 sec on any setting and switches off. will start again, but you get 30sec.
1 Answer
Thank you for your inquiry. The Nitecore TINI arrives in Demo Mode where it turns off after 30 seconds without any button presses. It also has a Daily Mode that requires you manually turn the light off. To switch between Demo Mode and Daily Mode: With the TINI on/off, press and hold the Power and Mode switches simultaneously. The light will flash to indicate the current mode: one flash for Demo Mode, two flashes for Daily Mode. Note: In Demo Mode, the TINI will automatically turn off after a 30 second interval of no use. If turned on within 3 seconds of it automatically turning off, the TINI will enter the Daily Mode temporarily.
Customer Service
on December 5, 2017
Top