Welcome back! We saved your shopping cart for you:
View Cart
Nitecore Tube USB Rechargeable LED Keylight - 45 Lumens - Built-in Battery Pack - Black, Blue, Clear, Green or Pink
Item #:

NITECORE-TUBE-OPT

Brand:

Nitecore
Click to Enlarge Image
Usually ships the next business day

Battery Junction 30 Day Warranty
Every Order Ships Directly From The United States
Authorized Dealer For All Products Sold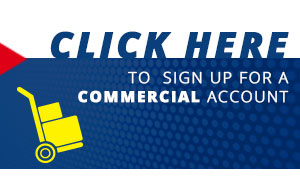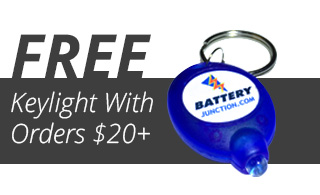 Description
Nitecore Tube Rechargeable LED Keylight
LED Power At Your Fingertips
45 Lumens
A bright new addition to Nitecore's lineup, the Nitecore Tube Rechargeable LED Keylight crams a host of features in to one compact keylight. This light contains a high powered LED that is powered by a rechargeable Li-Ion battery, and is capable of an output of 45 Lumens and an approximate 24 Meter beam distance. The light can also be switched to a lower 1 lumen mode that can remain on for over 48 hours! One click for low, second click for high, and a last click for off. It also has an infinitely variable mode if you press and hold. The compact form of the Nitecore tube is perfect for attaching to a key chain or just for keeping in your pocket.
Power Up Wherever You Go
Micro-USB Rechargeable
The most distinct feature of the Nitecore Tube is that it can be recharged via a common micro-USB cable. Simply plug the keylight in to any USB outlet (laptop, desktop computer or wall mounted) and the bright indicator light will shine until fully charged. The light is powered by a built in Li-Ion battery that can keep it running in high mode for over an hour.
Nitecore Standard Quality
IP65 Waterproof
This light wouldn't be called a Nitecore without the high quality construction that users have come to expect from Nitecore brand lights. The sturdy polycarbonate plastic body is designed to withstand heavy impacts and drops of up to 1.5 Meters. The light has also been rated IP65 Waterproof, so taking it out in the rain for outdoor activities is encouraged. A bright and reliable little light, the Nitecore Tube is a great choice for an every day carry.
Features and Specifications:
USB Rechargeable
Side Switch Operation
Infinitely variable output changed by holding down switch
Slim Compact Design
Available In 10 Stylish Colors
Power Source: Li-Ion Battery Pack (Internally Rechargeable)
IP Rating: IP65 (Dust-tight, protected against jets of water)
Impact Resistance: 1.5 meters (4.9 ft.)
Output / Runtime:

High: 45 Lumens / 1 Hour
Low: 1 Lumen / 48 Hours

Peak Beam Distance: 24 meters (78.7 ft.)
Peak Beam Intensity: 150 cd
Dimensions:

Length: 2.22" (56.5mm)
Width: 0.83" (21mm)
Height: 0.31" (8mm)

Weight: 0.34 oz (9.6g)
NOTE: Micro-USB charging cable not included
Specifications
Turbo
High
Medium
Low
Moonlight
Lumens:
45
-
-
-
1
Runtime (Hours):
1
-
-
-
48
Output Modes:
3+ Brightness Levels, Variable Brightness
Compatible Batteries:
Battery Pack
Batteries Included:
Yes
Included Accessories:
Batteries, Key Ring
Flashlight Usage:
Every Day Carry, Keychain
Throw Distance (Max):
24m
Switch Location:
Body
Product Certifications:
ANSI, IP65
Brand:
Nitecore
Warranty:
Battery Junction 30-Day Warranty, Nitecore 1 Year Warranty
Return Policy:
Battery Junction Return Policy
Primary Material:
Plastic
Product Weight:
0.34oz
Product Dimensions:
2.22" (L) x 0.83" (W) x 0.31" (H)
UPC:
6952506401406
MPN:
TUBE-BLACK
Country of Origin:
CN
360° View
Just click and drag to rotate view!
Reviews
94% Recommend this product
(
139
of 148 responses)
By Leland
Austin
July 10, 2016
Always available
I liked mine so much I bought four more. Big hit with wife and daughters. The flat shape disappears in my pocket and USB recharging is far more useful than I ever imagined. Great light!
Pros
1. USB recharging is the same as my phone and tablet 2. Unobtrusive EDC 3. My keys and wife's are no longer indistinguishable. Color coding!
Cons
Wish it was a bit brighter or had a reflector but that would probably ruin it.
By Maurice
El Paso, Tx
January 27, 2018
Nice concept but has flaws
I want to love this light, output is great and the size is perfect. Only issue, and im sure it was just mine; it just stopped working after about a week of minimal use.
By Eric
Rock Island, IL
January 25, 2018
Nitecore Tube
Really handy little light. I like it so much and for the price I ordered more of them. Built in charging is nice feature. It could be a little brighter, but I always think that.
By Mike A.
Seattle, WA
January 4, 2018
Very useful little light.
I've had this light before and bought another one for my wife. After about three years of frequent use my own Tube's switch become a little difficult to use and I replaced it with a Nitecore "MINI". Aside from the switch problem, which seems like pretty normal wear and tear considering how long I'd used the light, the Tube has been excellent.
Pros
Small, light, solidly made, good output in 'instant high beam' mode Charges pretty quickly and seems to hold charge well
By Steve
Saint Louis, MO
November 10, 2017
Nice form factor & features
The size and shape of this light is perfect for attaching a lanyard and wearing around my neck so I always have a light if needed. Simple and basic but great value. Ability to recharge by plugging it in and locking out button activation are appreciated.
By Ruffino2005
Brownsville, TX
October 17, 2017
Quality control on this lamp did not get even one star
I have an account with Battery Junction and in my last order I included one Nitecore Tube to test it because the rates and advertising are really convincing. I got a very nice looking olive green transparent key light. But when I opened the envelope it did not work!! As it has a very convenient USB charging point, I connected power and the charging light went on. I waited for an hour charging and tested with same results, I waited for another two hours charging but still it does not charge or simply does not light-up. It is not a big expense, but it is a very big blemish for the NITECORE brand. Sorry it does not deserve stars!
Cons
It does not work, even after charging for three hours, very bad QC
By Alistair
Cape Town
October 9, 2017
WOW
Such an improvement over the old key-chain lights. It is the sort of gadget that you want to keep buying to make sure you have one handy all over the house. Simple, perfect UI
By Micky
Nashille, Tn
July 27, 2017
A Must Own Keylight
Small yet extremely bright and solidly built. Best feature is that it is rechargeable!
By Grayelky
Atlanta
July 24, 2017
Like it. May get some for Christmas gifts.
Small. Light easy to carry. Bright enough for intended use.
Pros
Rechargeable, small, easy to carry.
Great key chain light, but
I purchased this light and was thrilled with it, put it on my keychain, friends thought it was really nice, a few also ordered. A few months later, it did not work, I thought maybe it cut on and was discharged, plugged it in, and it looked like it was charging, hours later it still showed charging, waited over night, still shows charging. Unplugged and tried, still no go. I started looking it over, trying the switch and I happen to touch the bulb while pushing the switch and it lit! After googling tube not working, found many reports where the battery wire had broken off the circuit board, I take mine apart and sure enough, wire had broken off. Soldered it back and all is good. Like others have said, this is poor quality control. My key chain has 1 key and a id badge, it hangs on my side, so it does not get crunched up like if it was in my pocket, so it is very well taken care of. Don't count on this light to always work, keep a back up.
Pros
Small, bright enough, rechargable
By Kwame Mensah
Portland, OR
June 5, 2017
Great rechargeable keychain light
I've had two of these in the past and like them so much, I bought a few more for vehicle keys. They're bright enough on the low setting to make a hike on uneven terrain at night safe, and the high setting is good for lighting up any dark space. They're easy to use to light up the dark parts of an engine bay if you need to work in tight, dark spaces, etc.
Pros
rechargeable; easy to use
Cons
the bright setting is good as a utility light, but it's not stunningly bright.
Best budget keychain light out there
Buy one. Throw it on your keys and you have light. Multiple brightness settings, easy to charge. You will not break this thing
Pros
Bright Easy to charge Durable
By Don Dietz
30 Brilliance
May 1, 2017
Bright Keychain Light
Massive improvement ocer the common quarter sized keychain lights. Enough power to do a pretty goo job of lighting up a good sized family room. Don
By Tom
Fort Wayne, IN
April 30, 2017
The perfect keychain light
I have tried many keychain lights, some costing twice as much as the Nitecore Tube, and always had problems after replacing the batteries. The Tube makes that a mute point, and is more versatile to boot. I liked my first one so much that after a year I ordered a second for the keys to my wife's car. As the ad points out, you have two brightness levels to click to, but can range in between when necessary. It comes in handy not only when finding things in the car, but elsewhere as well. All in all, a very good investment.
Pros
Rechargeable, compact, adjustable, holds charge well.
Cons
Occasionally gets turned on inside my pocket. However, it has never run out of battery.
By BenR
BC, Canada
March 28, 2017
Best keychain light ever!!!
My wife and I have been using these for over 3 years now! It has never let us down. Still going strong after many charge/discharge cycles. Infinite number of uses!
Pros
Robust, easily rechargeable, reliable, perfect size for a keychain light!
By Bee2011
Lake Forest
March 1, 2017
Perfect little light
I bought a few for gifts, but i ended up keeping one for myself. With the few I had, I'd compare them and noticed a slight difference in color and brightness with a few of them. Not a big deal but i kept the brighter one for myself. I love how these are rechargeable, my previous keychain light was a pain to find, buy and install batteries. I fully recommend these lights.
Pros
Rechargeable, adjustable brightness, small & bright.
Cons
Maybe the button could be a little more recessed or between some higher raised ribs so it doesn't get accidentally turned on.
By Frank@McD
Texas
February 17, 2017
Great little light ... Please make it with a red LED!
This is a great little light and I like that it has two pretty dramatically different power settings. Now, if they made these with a red LED, they'd be perfect for use in our telescope accessory kits.
Pros
Two very useful and very different power settings Rechargeable
Cons
Other than not being available with a red LED, none.
By Rock
South Carolina
February 17, 2017
Grerat little light
Got 3 lights 1 for my wife and a spare, the light on high was a lot brighter then i expected, and the low setting is just right for provided just enough light to see key holds and walking across a dark room .
Pros
Like being able to recharge it and not worry about replacing batteries.
Cons
have had the switch turn on by making contact with other keys in my pocket , but not a issue.
By JCFR
Alpharetta, GA
February 7, 2017
Very Easy..
Very easy to use/recharge/carry. But not expensive. Very O.K.
By Kevin
Fla
February 2, 2017
Great rech' key light!
Great little light but mode selection can be a bit quirky at times?
By Morgan Green
Lafayette La
January 26, 2017
Design flawed
I purchased this item from Battery Junction and just after 5 months of using and keeping this on my keychain it broke while inside my pocket attached to my keys. It appears that the small double triangular metal keychain attachment point has no proper structural anchor and easily gets twisted out of the plastic body. The anchor point should be much larger to compensate for this twisting motion. Battery Junction states that this design flaw is not covered under the warranty. I say don't waste $9.99 and buy something like the MEC ARMY SGN 3, which is brighter and has an aluminum attachment point. I guess you get what you pay for! I had decent customer service from Battery Junction until now. All they offered was a puny discount for me to order another defective product. That's not customer service as advertised.
Cons
Defective design of key attachment point which is NOT covered under warranty
By Don
Payson, Arizona
January 17, 2017
Great Buy ! !
Works great - very good buy. Thank You Very Much. Don
By David
Bay Area
January 9, 2017
Good light , good price
Great for reading menus in dimly lit restaurants , ect
By David
Florida
December 25, 2016
Finally - a reliable, rechargeable BRIGHT key chain light
I was surprised at how much light this excellent product puts out. I have not had it in use long enough to know how long it will last on a single charge, but you will not be disappointed in how it works. I liked mine so much, I came back to this site and ordered four more.
By JohnDavid
North Carolina
December 24, 2016
Quality light for my Grandson.
I sent this as a gift for my Grandson and he will defiantly love the size and quality.
Pros
Small size and rechargeable.
By Trevor
Rosemount, MN
December 22, 2016
The best keychain light available
you wont find a better light that is this small.
Pros
mini usb rechargeable
By roy gumpel
NY
November 24, 2016
VERY bright for such a little thing.
I just recently bought this light, so I know nothing about how it's going to work 6 months or a year from now. But it seems pretty good. Too bad it isn't made in the USA.
By Randy
Santa Rosa Beach, FL
October 26, 2016
Handy
I purchased one of these before and it stopped working due to a short in the bulb area. I hope this one lasts longer.
Pros
-brightness is just right -easy to use -easy to recharge -great to travel with
By Amanda
Greensboro, PA
October 11, 2016
Excellent little back-up
perfect little back up for seeing to unlock the door or checking the tire pressure at night, lol,
Pros
doesn't take up a lot a space in the pocket or on the key ring, 45 lumens is excellent for such a little light.
Cons
can't think of any of hand.
By Robert
Coxsackie, NY
September 18, 2016
Great light.
This is a great little light. I gave them to my son and my dad and they love em! Nice and bright and easy to use.
Pros
Ease of use and charging is very easy.
Q&A
Gary
from Australia asked:
June 9, 2015
What wavelength is the UV light?
1 Answer
The Nitecore Tube does not emit UV light.
Customer Service
on June 10, 2015
Tim M.
from Hernshaw, WV asked:
December 2, 2014
Can I use the wall charger that I use for my cell phone, it uses a micro USB, or the car charger that also uses a micro USB?
2 Answers
Yes, a micro USB wall charger and car charger will charge the Nitecore Tube.
Customer Service
on December 3, 2014
I have the Samsung Galaxy S3 cell phone and the Tube uses the same cord/charger. I like being able to charge the Tube via a wall outlet as opposed to using a computer USB port.
TC
on March 29, 2015
from Southern California
Steven
from Campbell, CA asked:
November 15, 2014
How many times can the Keylight be recharged and what kind of battery does it take?
2 Answers
Unfortunately, the recharge count specification is not supplied to us from the manufacturer. The Nitecore Tube runs on an unspecified li-ion battery.
Customer Service
on November 17, 2014
I've recharged my first Nitecore Tube well over 100 times (discharge / charge cycle) without any noticeable loss in run time nor brightness (I just ordered 3 new ones and they all appear to have the same output level). Generally lithium ion batteries have a life cycle of 500-1000 charge cycles with a linear reduction in capacity towards the end of their life cycle.
KC7TXM
on April 7, 2015
from San Tan Valley, AZ
Marcos
from El Centro, California asked:
November 3, 2014
Does it have any warranty?
1 Answer
All NITECOREŽ products are warranted for quality. DOA / defective products can be exchanged for replacement through a local distributor/dealer within the 14 days of purchase. After 14 days, all defective / malfunctioning NITECOREŽ products will be repaired free of charge for a period of 18 months from the date of purchase. After 18 months, a limited warranty applies, covering the cost of labor and maintenance, but not the cost of accessories or replacement parts. The warranty is nullified in all of the following situations: 1. The product(s) is/are broken down, reconstructed and/or modified by unauthorized parties. 2. The product(s) is/are damaged through improper use. 3. The product(s) is/are damaged by leakage of batteries.
Customer Service
on November 3, 2014
Easy
from Reno, NV asked:
October 30, 2014
How does the switch work? Push and hold to keep lit, or push on - push off? How are the modes changed? Does it have a Mode memory for the last mode used?
1 Answer
The switch is a click switch. One click for low, second click for high, and last click for off. It also has an infinitely variable mode if you press and hold. There is not mode memory on these key lights.
Customer Service
on October 30, 2014
Jim
from Jamestown RI asked:
October 30, 2014
Does this item require a separate wire connection for the USB port on my desktop computer? If so, do you sell it, and how much is it?
1 Answer
Customer Service
on October 30, 2014
Mark
from South Carolina asked:
October 30, 2014
What are the dimensions?
1 Answer
Dimensions: 2.22" x 0.83" x 0.31" Weight: 0.34 oz (9.6g)
Customer Service
on October 30, 2014
Bright Buys
$12.00

(238 Reviews)

As Low As: $10.86 Ea.

Free Shipping Over $50!
Top