Welcome back! We saved your shopping cart for you:
View Cart
This Item is Discontinued, however these items are available:
Free Shipping!
$89.95
(4 Reviews)
Options Available
Free Shipping!
Olight M10 Maverick LED Flashlight - 350 Lumens - CREE XM-L2 LED - Runs on 1x CR123A or 1x RCR123A
Item #:

OLIGHT-M10-XML2

Brand:

Olight
Click to Enlarge Image
Please note: This item is not eligible for any promotions or coupon codes.
Usually ships the next business day

Battery Junction 30 Day Warranty
Every Order Ships Directly From The United States
Authorized Dealer For All Products Sold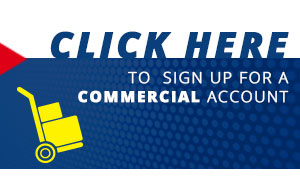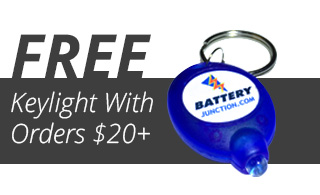 Description
M10 Maverick
The Tactical S10
The Olight M10 Maverick continues the world famous M-Series of tactical lights by building off of one of Olight's most popular lights. This compact light is where it's at if you're looking for something powerful, lightweight and is equipped with all the tactical goodness you could ask for. The M10 generates a more powerful beam than lights several times its size. A removable pocket clip allows the M10 to be used as a practical Every Day Carry while a variety of weapon mounts and a blinding strobe feature maintain its versatility as a duty light.
Lighting Technology
CREE XM-L2 LED
Equipped with a CREE XM-L2 LED, the M10 produces an astounding 350 lumens in High mode. While in Low mode, which outputs 5 lumens, this compact tactical wonder can run up to 108 hours. A specialized smooth reflector projects the beam up to 107 meters while maintaining healthy peripheral illumination. Three outputs and the strobe function are accessed by pressing the side switch while momentary/constant on are achieved with the tail switch. You don't have to worry which mode the M10 will turn on with as it automatically memorizes the last output level.
Power
Plenty of Accessories
The M10 is powered by either one CR123A or one RCR123A battery and features reverse polarity protection, so you don't have to worry about inserting the batteries the wrong way. The M10 is compatible with many accessories that should maximize your tactical experience. You are able to mount the M10 to a weapon via the
Off Set Weapon Mount
and activate the mounted light by the
RM20S Remote Pressure Switch
. Go get'em tiger!
Features:
Dual switches: Push-button tail cap switch with momentary-on function; while side switch to change the output
Intelligent driver circuit with memory function, automatically memorize the output level before shutdown (exclude strobe)
Thick stainless steel bezel protects the lens
Special designed deep reflector, for a perfect focused beam
Aviation grade aluminum body, with anti-scratch type III hard anodizing
Lens: Toughened ultra-clear glass with anti-reflective coating
Slip-resistant body design
With a two-direction pocket clip, easy and reliable for use
Reverse polarity protection guards against improper battery installation
Specifications:
LED: CREE XM-L2
Runs on: 1 x CR123A OR 1 x RCR123 battery
Output/Runtime:

High: 350 Lumens/1.3 Hours
Medium: 80 Lumens/7.5 Hours
Low: 5 Lumens/108 Hours

Peak beam intensity: 2880cd
Max beam distance: 107 meters
Dimensions:

Length: 3.66" (93mm)
Diameter: .9" (23mm)
Specifications
Turbo
High
Medium
Low
Moonlight
Lumens:
350
350
80
5
-
Runtime (Hours):
-
1.3
7.5
108
-
Output Modes:
3+ Brightness Levels, Strobe
Compatible Batteries:
1 x 16340, 1 x CR123A
Batteries Included:
No
Included Accessories:
Pocket Clip, Spare O-ring(s), Spare Tailcap Boot, Lanyard
Flashlight Usage:
Every Day Carry, Tactical
Throw Distance (Max):
107m
Switch Location:
Multiple
Product Certifications:
ANSI, IPX-8
Brand:
Olight
Warranty:
Battery Junction 30-Day Warranty, Olight 5 Year Warranty
Return Policy:
Battery Junction Return Policy
Primary Material:
Anodized Aluminum
Product Weight:
1.92oz
Product Dimensions:
3.66" (L) x 0.9" (Diameter)0.9" (Head Diameter)0.9" (Body Diameter)
UPC:
6950723812357
MPN:
M10-MAVERICK
Country of Origin:
CN
Reviews
91% Recommend this product
(
21
of 23 responses)
By Keith
Owasso, OK
January 4, 2016
Great light
This is a great light for short distance needs. It is bright and illuminates a good area. If you are looking for something that has more than a 25 yard distance, try another flashlight, but if it is for close in work it is great.
Pros
Compact size, one battery flashlight
Cons
Is not a long distance flashlight (not its purpose)
By James Gallagher
Woodbridge, Virginia
September 10, 2015
Olight M10 Maverick
I love this light. It came quickly and packaged well. It has become my primary light that I carry in my pocket at all times. My other carry flashlight always turned on in my pocket; wasted a lot of batteries. The Olight M-10 Maverick can be turned completely off with a simple twist of the end cap so it cannot turn on accidentally. It is powerful enough, at 350 lumens, that I am never at a loss for maximum light, and the low setting is perfect for reading menus in restaurants. Great light at a good price. I highly recommend this flashlight.
Pros
Small enough to put in your pocket and forget about it. Never turns on accidentally in your pocket. At 350 lumens, it is one bright flashlight for its size.
By James
missouri
April 14, 2015
SMALL SIZE, GREAT EDC
The M10 Maverick is a well designed,small pocket EDC. I doubt it is truly 350 lumens, but is very bright for its size. well done Olight!
Pros
bright,well built small EDC.
Cons
Clip could be improved
By Tom K.
Lake in the hills, IL
March 24, 2015
Small light and bright
Small light and bright. I have had many lights over the years and this is by far my favorite. A room filling light from a palm sized package that runs on 1x CR123A. Four modes of light. It's everything you need in an EDC light. Well made, get one and you wont be disappointed!
Pros
small size a lot of power last mode selected memory
By Marcus
Paradise, California
February 18, 2015
Perfect!
Just the right size to be hidden in my hand for that "surprise" moment when deployment of 350 lumens would give me....an edge. Excellent controls, switch placement and operation. In a word, "perfect." Thanks.
Pros
Very convenient size. Good selection of light increments. Excellent controls.
Cons
I'd have to make up something because there are none apparent.
By PS
Quitman, TX
February 13, 2015
Olight M10
I bought this light for my sister and she is pleased with it and I liked it as well. The functions are simple, puts out a good amount of light with the CR123a's but it is a lot better with RCR's. I would have given it 5 but it wont tail stand.
By Daniel
Riverside, CA
February 10, 2015
Awesome Light!
I got this light for its size and light output. The memory function from last brightness level is Very helpful when looking for items without drawing attention to yourself. I recommend this light.
By Todd
Wake forest, nc
January 10, 2015
Great light for small package
Excellent light for 1 battery
Pros
1 battery lots of power. My girlfriend liked it for her purse but good for a man too
By tom
Phoenix
December 27, 2014
M10 maverick review
The flashlight is longer than the S10 baton which is not mentioned in the literature, it comes with no holster just like the S10 baton. It doesn't have the unattended on problem that the S10 baton has in that this light has two switches, one at the tail end and one on the side like the S10. The S10 has an issue with the light turning on at the slightest bump while in your pocket, so its best to keep the S10 on low. The M10 flashlight will not support tail stand capability and there is no magnet in the end like the S10. Quality of construction and light output is similar to the S10 baton by Olight. the best EDC out there is still the Olight T10, it comes with a holster and an extra tube to allow AA batteries in case you don't want to use the more expensive and harder to find CR123A's.
Pros
small good quality light at a reasonable price.
Cons
longer than other EDC's, no tail stand capability. no magnet in the end. no holster.
By Don
United States, California, Sacramento
December 14, 2014
Great little flashlight
I have had 2 other Olight flashlights I bought a couple years ago, one that I used for at least a year, then I gave it to my daughter for her safety, and one for a gift. They were great flashlights. They were the M20's . Since I loved them and gave them away, I thought I would buy the bigger Olight, the SR51. They are very durable. Now that I have a big one, I thought I needed a smaller one for my pocket, the M10. I mean, what good is a flashlight if you do not have it with you all the time. So far so good. I use rechargeable batteries in all the Olight flashlights I have or have had. Now every time my daughter comes to visit, I ask her for the flashlight so I can charge the batteries. She loves the flashlight also.
Pros
SMALL, EASY TO CARRY & BRIGHT
Cons
Do not see any at this time.
By Kevin
Western Washington
December 10, 2014
Great EDC Light
I like this light a lot. The tail switch remembers the last mode you were on, but can also quickly go to full power with a couple of half clicks. 3 half clicks and it goes to the flashing mode. Otherwise you use the side switch to change modes. It takes a little practice but is quick to learn. The light is easy to carry in my pants pocket and fits well in the hand. On half power the light is quite bright and full power really throws the light out there. Low power is bright enough to use regularly and that's the mode I leave it on. So far the battery has been lasting quite awhile and I will probably get the rc123 rechargeable at some point. I'm impressed with the quality of construction and the operation of this light. I highly recommend it. The only issue I have with this light is the clip sticks out too far and is difficult to connect to the pocket of my pants, so I just let it sit deep in my pocket normally. The clip does work well on the brim of a baseball cap though, making a decent headlamp.
Pros
powerful throw, sturdy construction, convenient interface switch.
By JEFFREY
Denver, CO
December 9, 2014
One usually gets what you pay for
Not especially impressed. 350 Lumens seems a real stretch ( I am not and expert ) Going from 80 Lumens to 350 I assume would at least triple the output. I am fairly certain to my untrained eye it falls far short. Perhaps an addition 100. Of course again I am not and expert and don't have the capacity to actually measure the output. You may therefore take this with a grain of salt.
Pros
The price is very reasonable, so in that respect it is probably worth the money.
Cons
Really don't think this actually puts out 350 Lumens.
By Thomas
Alabama
December 7, 2014
Super
This little light is super bright! Great for close quarters tac-light. Very tough!
Pros
Brightness, durability, size!
By oldcoot
Southern NH
December 5, 2014
Small powerful light
I have some rechargeable 123A that I was not using so decided to buy a couple of these, the lights are really and very bright for their size.
By Will Plan
The South
December 3, 2014
Perfect Everyday Carry
This is 3rd Olight purchased. One was borrowed by client and not returned, LOL. 2nd still in operation as tactical light. I was looking for more compact (pocket size) everyday carry light. This fits the bill.
Pros
Reliable, light weight, easy to carry in either pant or shirt pocket.
By jamm37
United States
November 30, 2014
Good LED flashlight
This product is as described and I like it. I will recommend to my friends
By PJ
Chicago,Illinois
October 22, 2014
Great little light
Great light to keep in your pocket. Easy to switch between modes.
By Joseph
Irvine, CA
September 16, 2014
Always with me, love the magnetic base
Powerful, handy, and easy to use. I am a flashaholic until my EDC search ended with this lil' guy. My Fenix TK-15 tactical is now gathering dust on my nightstand.
Pros
Great build quality, lumen rating, side button switch, settings for most all situations, including strobe (not usu. found on many edcs), its compact size, magnetic base, etc. luminescent ring appears around bezel after use.
Cons
If I could..I would make the power button luminescent for location in low light.
By Jussi
MN
September 16, 2014
Very Bright
Has three brightness settings. Brightest flashlight I've ever seen when on the brightest setting. Amazing for it's size.
Pros
Very bright. Seems well made.
By William
GA
August 19, 2014
Perfect pocket light
Purchased this light for EDC & fits great in my front pocket! Medium setting is also bright enough to clear the inside of a dark house if needed!! High setting is more than enough also!
By EDISON
PacNorWest
August 14, 2014
Superb ECD
This is one bright flashlight for its size. Bought it 2 months ago as my EDC and been using it during camping. The side switch to toggle multiple brightness and strobe setting is genious.
Pros
Small, lightweight, bright and multiple (brightness) settings including strobe.
Cons
Can't make it stand (on its tail) due to switch.
By Fernando L.
July 19, 2013
Another great light
I\'m no stranger to owning an Olight. Before I purchased this particular model I bought i3s EOS. For being a single AAA its an amazing keychain light. The best feature I like about it is moonlight mode. Now onto the M10 Maverick. I was on the fence about this light until I decided it was time to carry a smaller edc light. I had two other lights that were cr123 battery compatible. One I accidentally threw away and the second I gave away. The M10 is a beast its perfectly in combination flood-throw ratio. I also decided to get rechargeable batteries. They do save you on buying disposals. My over feel of the light its nearly perfect for EDC. Cant find a single thing wrong with it.
Typical Olight - Very Nice!
This flashlight is very bright light for it\'s size. It has the usual high quality Olight construction and packaging. The beam is even and the center spot is large, so it\'s more of a medium flood than a tight thrower. The beam color is a warmish white. The user interface is excellent and it\'s perfect for one-handed use. But it would be easy to select dim mode with the button and then forget to turn it off with the tailswitch. The protruding tailswitch prevents this flashlight from being able to tailstand. Included: Wrist lanyard, spare tailswitch cap, spare O-ring. Weight including battery: 72g (2.5oz)
Q&A
Jack
from Ohio asked:
December 2, 2014
The description indicates the dimensions are Length: 3.66" (93mm) and Diameter: .9" (23mm), is this correct, it seems long for a single CR123A light?
1 Answer
Yes, the dimensions of the M10 are 3.7" x 0.9".
Customer Service
on December 3, 2014
Robert
from Memphis TN asked:
November 23, 2014
Does this light come with a holster?
1 Answer
No, the M10 does not include a holster, but does include a lanyard, spare O-ring, and a spare silicon rubber tail switch cover.
Customer Service
on November 24, 2014
Tim
from South Carolina asked:
November 4, 2014
Can this light run the Ultrafire 3.6V 880mah Protected Li-Ion Rechargeable Battery RCR123A with the higher voltage?
1 Answer
Yes, that RCR123A battery is compatible.
Customer Service
on November 19, 2014
Bright Buys
$7.43

(145 Reviews)

Options Available

Free Shipping Over $50!

$21.50

(15 Reviews)

Free Shipping Over $50!
Olight M10 Maverick LED Flashlight - 350 Lumens - CREE XM-L2 LED - Runs on 1x CR123A or 1x RCR123A
$49.95
This Item Qualifies For

FREE SHIPPING

Out of Stock
Top