Welcome back! We saved your shopping cart for you:
View Cart
This Item is Discontinued, however these items are available:
Olight M20S-X Warrior Tactical LED Flashlight with 500 Lumen Cree XM-L LED - Uses 2xCR123A or 1x18650
Item #:

OLIGHT-M20S-X

Brand:

Olight
Click to Enlarge Image
Please note: This item is not eligible for any promotions or coupon codes.
Usually ships the next business day

Battery Junction 30 Day Warranty
Every Order Ships Directly From The United States
Authorized Dealer For All Products Sold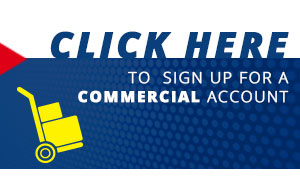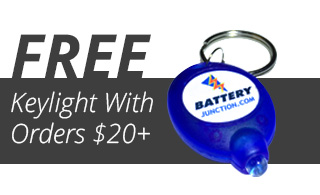 Description
The Olight M20S-X takes the popular and best-selling Olight M20S and upgrades it with a Cree XM-L LED. Like the original M20S, the Olight M20S-X features dual switches; a tailcap on/off switch, and a mode-switching side switch, with three brightness levels plus a tactical strobe. The M20S-X has an improved circuit design and a 50%+ upgrade in brightness than the R5 version. It has a removable crenelated bezel, pocket clip, and cigar ring, to adapt to any user's demands. The Olight M20S-X is the next go-to light for police, soldiers, hunters, and more! It can be mounted to your weapon or attached to your utility belt, providing the perfect balance of convenient size, outstandingly bright light, simple user interface, versatility, and ruggedness. The Olight M20S-X even comes with 2 x CR123A batteries, a battery magazine, lanyard, holster, white diffuser, and two spare o-rings.
Features:
LED: Super Bright Cree XM-L
Three Output Levels+Strobe
Body: Indestructible Type III Hard Anodized Aluminum for Superior Scratch Resistance
Mil-spec: MIL-STD-810F
Integrated Battery Polarity Protection
Rated IPX-8 Water Resistant
Included Accessories:

2 x CR123A Batteries (Batteries Included!)
Battery Magazine (Prevents CR123A Batteries From Rattling)
2x Spare O-Rings
White Diffuser
Lanyard
Holster
Specifications:
M20S-X
Low
Medium
High
Strobe
Lumens
10
100
500
500
Runtime (Hours)
85
5
1.5
3
Batteries
2 x CR123A (Included) or 1 x 18650 (not included)
LED
Cree XM-L
Max Beam Distance
656 Feet (200m)
Peak Beam Intensity
10000cd
Weight
4.32oz (122.5g) Without Batteries
Dimensions
5.5"Lx1.3"D (140mm x 33.5mm)
Water Resistance
IPX-8 Rated
Impact Resistance
Rated Impact Resistant to 6.56 Feet (2m)
360° View
Just click and drag to rotate view!
Reviews
18% Recommend this product
(
3
of 17 responses)
By Carlos
Jefferson, LA
August 31, 2017
What a light
Seems expensive at first until you realize how much you will use it.
Pros
Light weight and bright.
By Thomas
NE Alabama
December 7, 2014
Very Good
For the money, this is one of the best tac-lights made!
By Neil
Broken Arrow, OK
July 25, 2014
Could be better
I had given this to a buddy for Christmas and he has gotten decent usage out of it except for one thing. As the others have noted there is a donut in the middle of the light and for the cost of this I would have expected better. Great for lighting a room up but a little too much for spotting.
Cons
Artifact (donut) in the center.
Great Light
I wish that we had these when I was in Law Enforcement..
By John A.
November 7, 2013
A good deal
Good bright light when the extra punch is needed, great overall light at other times. Sturdy, fits hand well. Only drawback I have noticed so far, and it\'s extremely minor, is the Velcro on the case could be a bit more robust (opens a bit too easy when not really wanted)
Gets a Solid 4 out of 5 Stars
I\'ve been carrying My M20-X for nearly a year. I use it just about every day, many times a day. This light has never once failed me, and I can understand why people tout this as being bullet-proof. I\'m not sure I understand people\'s complaints about the included holster with the extra two elastic side pockets. I find them extremely useful (I use one for a tiny Fenix E15 light, and the other, for an extra 18650 battery. I\'ve had to change my holster out about once every six months, which is understandable, considering how heavily the light gets used. The only complaint I have about the light is that the tint is very slightly on the green side, for my taste. I have numerous other lights with XM-L T6 (neutral) emitters, and this one is the greenest-looking of them all; but it does produce a very solid, wide-spill light - very useful. I\'ve used it, both with (1) 18650, or (2) 16340 lithium ion batteries. For the best runtimes, go with the 18650 battery. That can\'t be beat.
By Steve H
April 26, 2013
junk
I bought this because it is supposed to waterproof. far from it. I need a good flashlight for inspecting equipment and there is a lot of water. After 10 days it completely stopped working.
Ignore the Over-analytical Review
This Is a Great Flashlight. If you want to spend more than $150 dollars on a tactical light that has every possible option you desire .... go for it. For me, it\'s about the best options, durability, and reliability for the money. This light fits the bill. Don\'t over-analyze it. You won\'t find a better light for under $90. Sorry Hank
Room for Improvement
This review is applicable to both the M20S & the M20S-X. I have purchased both of them. I bought the M20S first and then purchased the M20S-X six months later (completely aware of the shortcomings described below). The two flashlights are identical except for the brightness (the X is a little brighter). I have had these lights for two years as of this review. Overall a good light, but ranked as a 2 due the design deficiencies descussed below (bad points). Here are the good points: 1. Rugged - It has a substantial feel to it. I have dropped it several times and it did not break or malfunction. 2. Brightness - The three brightness modes are distinct and useful (Low is quite low which allows for easy use inside the sleeping quarters without disturbing everyone; Med is a good working level, which is bright enough for standard task lighting; High is perfect for instances when an extra burst of brightness is required for longer distances). 3. Reflector - Has a good \"deep\" elliptical shape enabling a long throw for extra distance and yet the muzzle is wide enough to allow sufficient light dispersion so that the light beam is not too skinny like a pencil. 4. Size - I like compact sizes for easy carry in my pockets. The size of this light is at the maximum that I find acceptable. I wish it were smaller; but it does work for me it at this size. If it were any larger, I would have to pass on it. Here are the bad points: 1. It will not \"torch\" - The base of the flash light is not flat (due the nipple like on/off switch on the tail) and thus will not stand up on its own. 2. It will not lock-out - There is no way to \"partially\" unscrew the tail of the light so that the batteries no longer make an electrical connection with the switch components. I like to do this when I am packing the light with my gear so the light cannot turn on by accident. If you try unscrewing the tail, the springs remain in constant contact until the tail unscrews completely off. 3. Selector switch (mode) - The side switch is hard (impossible) to find in the dark. You have turn your light on and then hold you hand in from of the beam to \"splash\" some light back onto the side of your flashlight in order to see/find the selector switch. The texture of the switch does not stand out significantly different from the texture of the flashlight so that you can \"feel\" the switch in the dark. You can only find the switch by visually looking at it. The model with the rotating bezel selector switch is not the answer to this problem (I have a model O-Light T20 with one of those and I do not like the twisting bezel switch at all). 4. On/Off switch - Protrudes out from the tail like a nipple. This makes it easy to accidently activate. When the light is stuffed in your rucksack with your other gear, it could (and does) turn itself on without your knowledge. Accessories review - It is a good thing they are free because they are not worth buying: 1. Holster - Stiff, bulky, and not useful at all. It has a hole in the bottom of it and is designed to allow the tail of the light to protrude through the bottom. This is required due to the on/off switch design flaw described above. The holster has side compartments adding to the size and bulkiness, which I do not like. 2. Extra O-rings - Great to have and I am glad they were included. I have not had to replace the originals yet. 3. Pocket clip - Useful, but mine stretches and I have to periodically take it off (not a quick job), bend it back, and then put it back on. 4. Lanyard - Nice accessory in case you like using (but I never use mine). 5. Plastic carry/shipping case - Not needed. The light has never gone back in the case once I took it out. However, it makes for a nice presentation as I have given these lights as gifts to others. 6. Battery magazine - Never used it after examining it and trying it out. I do not find it useful. 7. Cigar Ring - Nice to have but I took mine off so the flashlight would be less bulky and would fit/slide in and out of my pocket easier.
Low light option defective
I use this light at least 1 to 2 hours a day for inspections. The low light selection has failed and i need to cycle through the options to get it to come on. Then when the light is turned off then on again the light wont work untill i cycle through it again. Over all the light has been great and i will admit i don\'t use low very often but when i want it i should get it.
By Daryl Phenneger
April 22, 2012
Quality control issues...
I previously reviewed the Olight M20SX at the end of March after I received what I thought was a factory defect. I am here to revise my review because not only did the new light contain the original artifact, this light had a completely new problem in addition to the donut hole artifacts. This light would short out after turning the bezel completely and the light would turn off. The light would only turn on after I loosen the bezel a quarter turn. I tried multiple verieties of the 18650 and the included cr123 cells to no avail. This is obviously unacceptable to me... There is some sort of quality control issue going on with this batch of lights or something... This was the SECOND time I would send back this light. Needless to say I opted to go with another model and I am pleased. Thanks Battery Junction!!
By Daryl Phenneger
March 28, 2012
Artifacts GALLORE!!!
I currently am waiting on a replacement for a Olight M20SX. The initial unit that I received had a donuthole artifact in the center of the beam so large that it reminds me of an old school mag light with a bad focus beam. I have never seen this from a new light. I will re-review once the replacement light arrives. I currently own and have tested (Fenix LD20 \"PASS\",Fenix TK35\"PASS\", Nitecore D10\"PASS\",Nitecore D11\"PASS\",Nitecore D11.2\"PASS\",Nitecore T11 \"PASS\", Lumapower Trust Model 2 \"FAIL\", Olight I6 Paladin \"PASS\", 4Sevens Quark AA2 \"PASS\".
A good light
My light is M-20X, 500 lumen torch. Well built unit. Case is very handy to store light in my vehicle under the driver\'s seat. Very powerful unit. Lanyard works with case. To attach torch to lanyard direct you need adapter. Biggest drawback is modes switch on the side. Using the light at night it is difficult to feel the modes button since it is flush with the housing. With gloves on it is impossible. The unit comes with extra gaskets, I think an extra tailcap switch (in white) and a ring but poor/no instructions on how to change parts. I also own a Fenix flashlight and since the modes switch is built in to the tailcap it is much easier to use. Ultrafire 18650 battery fits in snuggly without battery magazine --- good fit. Drawback of quickly switching modes at night is primary reason for lower rating. No issues with quality of manufacturing. I did not test under water either.
By Buzzby
January 16, 2012
A tad short of perfection
I almost gave this 4 stars, just to get your attention, but this is really the nicest all-around flashlight I\'ve ever used. I have two minor problems. The side-mounted button used to change modes or trigger instant strobe is hard to find and use with winter gloves. Some maintenance instructions would be nice. There\'s a high-domed white button included in the spare parts kit that might be the solution to the winter gloves problem, but I have no idea how to install it. I\'m afraid I might break something if I took it apart the wrong way.
Great Duty Light
Awesome Light! I bought this flashlight for use on duty and am very impressed so far. The light is very bright, small enough to fit in my pocket or vest. and the strobe really blows away the night vision of subjects I\'m stoping. Really a well put together light!
By JEV
September 15, 2011
Awesome Light
I too have owned an M20, 2 M20S, and now the M20SX, and it I think is the best. It has a more useful low, though runtimes are quite a bit shorter. I like how the mode cycling now excludes strobe. The only way to access the strobe now is with a direct pust of the mode switch while the light is off.
By SkyPup
September 12, 2011
Best Tactical Weapon Light
After owning 4 M-20S models for tactical weapon lights, I must say that the new M-20X using the CREE XM-L U2 emitter is the best weapon torch I have ever used and easily reaches out to 225 yards. The UI is excellent too as you can control the beam with one hand, don\'t even need to use a remote.
Bright Buys
$12.00

(224 Reviews)

As Low As: $10.86 Ea.

Free Shipping Over $50!

$7.43

(143 Reviews)

Options Available

Free Shipping Over $50!

$40.00

(15 Reviews)

Free Shipping Over $50!
Olight M20S-X Warrior Tactical LED Flashlight with 500 Lumen Cree XM-L LED - Uses 2xCR123A or 1x18650
$69.95
This Item Qualifies For

FREE SHIPPING

Out of Stock
Top