Welcome back! We saved your shopping cart for you:
View Cart
Olight R50 Seeker Pro Rechargeable Flashlight - CREE XHP-70 LED - 3200 Lumens - Includes 1 x 26650 - Available as Standard (PRO) or Law Enforcement Kit (PRO-LE)
Item #:

R50-PRO-LE-OPT

Brand:

Olight
Click to Enlarge Image
Usually ships the next business day

Battery Junction 30 Day Warranty
Every Order Ships Directly From The United States
Authorized Dealer For All Products Sold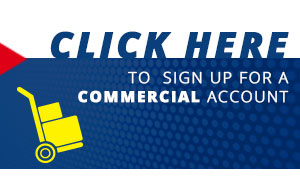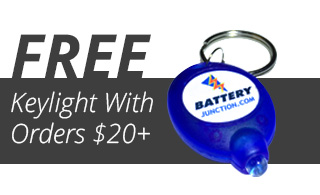 Description
Olight R50 Seeker Pro
Altered Beast
Olight's R50 model smashed all expectations by tossing out the industry-standard 18650 battery in favor of a massive 26650. It turned into a smash hit. Now Olight has upgraded their R50 with this Pro edition, which adds 700 more lumens of brightness, shaves 5 mm off its length, and incorporates their luxurious magnetic charging dock system. The resulting spec sheet reads like a flashoholic's daydream: 3,200 lumens, 250 meters of throw, up to 50 hours of runtime, and no micro-USB ports to get wet or clogged with dirt. But to truly understand this animal, we need to go deeper.
Choose From Two Brilliant Kits
The new magnetic docking system boasts a blazing fast recharging capability. Sit your R50 Pro LE in its dedicated R Dock, and a massive 3 amp current will boost you from 0% to 80% in an hour and a half. This fast-charge can only be accessed with the R Dock included in the LE Kit, and not with the magnetic snap cable in the Standard Kit. So pick up the LE Kit if you'll be subjecting your R50 Pro to frequent use. The dock also has a cool emergency feature. In a power outage, the dock automatically switches your R50 Pro LE on in low mode. You'll never have to fumble for your flashlight in the dark again - just follow the beam! Mountable on walls or in cars, the R Dock unlocks the full potential of your light at home or on the go. The LE Kit includes mounting equipment as well as wall and car power adapters, so it'll arrive with all the parts you need. Opt for the Standard Kit, and you'll get a magnetic snap cable that locks into the R50 Pro's tail with a satisfying click. Both kits come with a holster and rechargeable battery for your flashlight.
Like a Hi-Tech Tank
Olight spoils us again and again by housing incredible components in indestructible bodies. The Olight R50 Pro is one of the rare lights that uses a CREE XHP70 LED, a multi-part monster that features four light emitting cores. Four brightness levels and a strobe make it adaptable and useful for self-defense. A battery-saving lockout prevents accidental activation, and automatic temperature adjustment changes your performance to match your environment. A charge indicator LED is built into the power button, flashing red when your battery runs low.
The R50 Pro is waterproof (IPX-8, 2 meters submersible) and drop-proof (1 meter). Waterproof testing is conducted after drop-testing to simulate real-world usage. The frame is aerospace grade aluminum, known for its balance between light weight and durability. And a thick coat of anodizing adds a military-spec level of protection to the exterior.
Features:
3,200 lumen maximum output
5 unique brightness settings
Powerful defensive strobe mode
Multi-function side switch
Battery indicator glows red when battery is low
Lock-out function prevents accidental activation
Purpose-designed for law enforcement, search and rescue, and outdoors
High efficiency circuit board provides up to 50 hours runtime on lowest output level
Tail stand capability
Reverse-polarity protection
1 Meter impact resistant
IPX-8 Waterproof
Crafted from hard anodized aluminum
Aircraft grade aluminum housing
Included Accessories:
Standard Kit:

Flashlight (including 1x 26650 rechargeable battery)
Holster
5V 2.0A USB Adapter
Magnetic Charging Cable

LE Kit:

Flashlight (including 1x 26650 rechargeable battery)
Holster
R Dock
Installing accessories (with magic patches) x 2
Double-sided Adhesive Tape with magic patch x 2
Wall plugs x 8, Screws TA3*15 x 8
DC 12V 1.5A Car Charger
DC 12V 1.5A AC Adapter
AC Adapter Cable with plug
Specifications:
Output / Runtime: 1x 26650 rechargeable battery:

Level 1: 3200 ~ 1000 lumens / 1.5 minutes + 150 minutes

(After 1.5 minutes, the output will step down to 1000 lumens.)

Level 2: 1500 ~ 1000 lumens / 10 minutes + 160 minutes

(After 10 minutes, the output will step down to 1000 lumens.)

Level 3: 400 lumens / 7.5 hours
Level 4: 60 lumens / 50 hours

Beam intensity: 15,600 cd
Throw distance: 273 yards (250 meters)
Impact resistance: 1 meter
Water Resistance: IPX-8 (Submersible to 2 meters for 30 minutes)
Weight: 9.24 oz/262 g, including battery
Dimensions:

Length: 5.04"/128 mm
Bezel Diameter: 1.65"/42 mm
Head Diameter: 1.26"/32 mm

UPCs: 692654091612 (Standard Kit), 692654091612 (LE Kit)
Specifications
Turbo
High
Medium
Low
Moonlight
Lumens:
3200
1500
400
60
-
Runtime (Hours):
0.025
0.166667
7.5
50
-
Output Modes:
3+ Brightness Levels, Strobe
Compatible Batteries:
1 x 26650
Batteries Included:
Yes
Included Accessories:
100-240V AC Adapter, Batteries, Holster, USB Cable
Flashlight Usage:
Every Day Carry, Search
Throw Distance (Max):
250m
Switch Location:
Body
Product Certifications:
IPX-8, CE, RoHS
Brand:
Olight
Warranty:
Battery Junction 30-Day Warranty, Olight 5 Year Warranty
Return Policy:
Battery Junction Return Policy
Primary Material:
Anodized Aluminum
Product Weight:
9.24oz
Product Dimensions:
5.04" (L) x 1.65" (Head Diameter)1.26" (Body Diameter)
UPC:
6926540916127
MPN:
R50-SEEKER-PRO
Country of Origin:
CN
360° View
Just click and drag to rotate view!

Reviews
67% Recommend this product
(
8
of 12 responses)
By Rick
CT
November 23, 2016
OLight R50 Pro standard kit
An extremely versatile flashlight. User interface is excellent. An excellent light for law enforcement, security professionals and/or search and rescue personnel. I was hesitant to purchase a flashlight that uses rechargeable batteries, but this light has me thinking otherwise. Although you must use the OLight battery if you want to charge it in the flashlight I can't think of any negatives. The charging arrangement is simply a magnetic piece that is placed on the tail end of light and either plugged into a wall or USB port. Can't be any easier. If you do purchase a spare battery make sure you order the OLight 26650, 4500 mAh. You are able to use other than OLight 26650 batteries in this light with the same dimensions, but you will not be able to charge it in the light.
Pros
Powerful beam with enough spill to be useful. User interface to include charging. Solid construction.
Cons
None that I can really think of. A bit heavier than I anticipated, but when you turn thus thing on and see the light it emits you won't mind the few extra ounces. In all fairness I' m also thinking of my little S1 Baton which is amazing and my edc.
By Coleman
Peaks Island, ME
September 4, 2017
Too Undependable
I like this light when it works. Unfortunately most times I pick it up from the charger it will only come on for a few seconds and then the switch bezel lights up red as if the battery were dead. Sometimes if I thread the tail cap off and back on it will work fine, other times it really is dead. It has done this since new and I returned it once only to have the Battery Junction tech say he could not duplicate the problem. I figured out it was a tail cap issue so I trhead it off and on a few times before placing it in the charger hoping it will have a good enough connection to charge. Sometimes it does and sometimes it doesn't. It is so fickle I don't even bother with it anymore and feel I just wasted my money. Fair or not it has soured me on the Olight brand.
Pros
Nice size, bright when it works
Cons
Doesn't work often enough to depend on it
By Lawrence
VIRGINIA BEACH, VA
August 15, 2017
Olight R50 Seeker Pro
I wanted to use it for a little while before I gave my input. So far I am very impressed with its brightness, its throw and the way it looks and feels in your hand. The magnetic tip is another plus. I had ordered the LE Edition and the emergency light function is nice touch especially if the power in your house goes down and its charging. A dim light emits from the flashlight and it allows you to find it in the dark.
Pros
Styling Brightness Magnetic ability
Cons
LE Edition does not come with the USB charging cable :(
By Scott
Washington, USA
August 1, 2017
Olight R50 Seeker Pro LE
Avoid the LE kit. I bought the R50 Seeker Pro LE specifically for its "luxurious magnetic charging docking system." Be forewarned, if you leave the R50 in the charging dock for long periods of time, it will fry Olight's proprietary 26650 battery. Olight replaced the first dead battery claiming it came from a bad batch. Unfortunately, the replacement they sent also died. No law enforcement officer in his right mind would trust this light and charging system in the field. If you still want an R50, opt for the Standard Kit.
Pros
Nice size, up to 3,200 lumens, 250 meters of throw, up to 50 hours of runtime, IPX-8
Cons
Poorly designed charging system, proprietary 26650 battery, hit or miss customer support from Olight
Very Good Light, Dock needs Improvement- LE Version
I like this light a lot. It has multiple modes that are spaced well. I like Olight's switching. It makes it easily to access low, turbo quickly. Runtimes seem to be pretty good. Light does get warm on higher modes, but expected. Light is also heavier than expected, as others have said. However, it is balanced in your hand. It is a bit of an awkward size. A little to big for your pocket but smaller than you might want to holster. I do wish they had an optional pocket clip or a better holster option. The dock is actually the weakest point for me. I like the ease of use for charging with the dock. It allows for charging in the house or the car. However, when putting the light in to the dock it tends to not go right in because the magnet wants to grab towards the top of the dock and not seat the light into the base. Also, all of the mounts come pre attached with velcro. I would rather they be loose and I attach them if needed. Lastly, and my biggest gripe with the light is the auto turn on in power loss situations. This feature does work. The power to the dock is lost and the light turns on. However, even if it daytime and sunny, the light will turn on. There is no sensor to say, it is sunny, don't turn on right now. This means if you lose power in the morning and are gone all day, the light will still turn on (wasting precious battery power) when it is not needed. This is disappointing because even $5 backup flashlight / nighlights have the ability to recognize it is light and don't turn on
Pros
Bright Multiple Modes Ease of Use
Cons
Pocket Clip / Holster Options Dock Emergency On Function
By Chris
Kalamazoo, MI
May 18, 2017
Great light for EDC.
This light is a very good one to carry. I've carried smaller and they are fine to minimize your items you carry but this one is just the right size and weight for me. I'm retired from a maintenance job and also a "Flashlight Geek" UI is easy to learn. Olight makes some fantastic and useful lights.
By CT
NW Illinois
April 28, 2017
The switch is a show stopper
Great light. Here is the holdup: It does not suit my needs as an LEO due to the lack of switch protection: "Dude your light is on". No matter how careful I am to put it back in the holster situated "just right" the switch is easily activated when bumped.
By Charlie
Lost in the Woods
April 14, 2017
Throws a brilliant beam
This light has an exceptional beam for wide open areas.. The settings allow for the right amount of light in many circumstances. A spare battery may be purchased just in case for the extra long hours at work or on an adventure. I work in an environment that demands large amounts of light for significant periods of time.
Pros
Small and compact, easy to recharge...
Cons
Although the battery is rechargeable, I could see where a second one would possibly need to be purchased for extended use.... not a 123 compatible battery.
By Keleko
Las Vegas
March 7, 2017
AWESOME!!
I would recommend this light because it packs a punch! It is bright light! Amazing
Pros
-Awesome for the price. -Highly recommended.
By Flashlight Freddy
West Bloomfield, MI.
December 16, 2016
Outstanding Flashlight ! ! !
This light is very bright. Even on medium it is brighter that most flashlights. Excellent quality and magnetic base and charging station is very handy. Run time is very good at low, med and high. Turbo brightness is ridiculous. great light, highly recommended.
Pros
Compact, bright, 4 well thought out light levels, charges in docking station, very good build quality.
Cons
Could use a 10 lumen mode.
By MML
Denton, TX
December 16, 2016
R50 Seeker Pro
I like this flashlight as I had a R40 seeker flashlight before, it was better than the previous model due to the magnetic charging and not unlike the other one that you have to plug-in the usb to the body of the flashlight. The light is more brighter and more advance. I like Olight because it delivers what it's been saying, brighter and more advanced with regards to the new LED inside the flashlight. Thay is why I kept on buying the same brand for years since I've known this product.
By Darrin Simon
Louisiana
November 28, 2016
Very floody light.
But I like floody lights, turbo is very bright but rarely used for me. Mostly low and medium and occasionally high, run times are great.
Q&A
There are no questions or answers for this item.
Top