Welcome back! We saved your shopping cart for you:
View Cart
Olight S1 Baton Flashlight with Magnetic Tailcap - CREE XM-L2 CW LED - 500 Lumens - Uses 1 x RCR123A or 1 x CR123A
Item #:

OLIGHT-S1-XML2

Brand:

Olight
Click to Enlarge Image
Usually ships the same business day

Battery Junction 30 Day Warranty
Every Order Ships Directly From The United States
Authorized Dealer For All Products Sold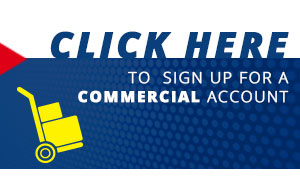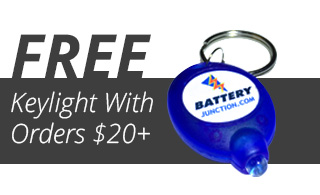 Description
Small Yet Powerful
Fits in Your Pocket
The Olight S1 Baton flashlight is the latest addition to their S-series of portable EDCs. This LED light measures just 2.4 inches long (61mm) and is therefore perfect for use as an everyday carry light. What makes this pocket-sized light different from the others? Its power! Key chain and other small-sized lights typically offer only 1 output mode; however, this miniature LED flashlight offers 4 different output levels ranging from a 0.5-Lumen "Moonlight" Mode to an impressive 500-Lumen High Mode. The light even features a tactical Strobe function that can be used to disorient a target in emergency situations. To operate the light, simply tap the low-profile side switch to alternate between outputs. A triple tap of the button instantly turns on the defensive strobe. The beauty of the S1 Baton is that you don't have sacrifice power for portability.
Advanced Lighting Technology
CREE LED
This pocket-sized flashlight is fitted with one CREE XM-L2 CW LED that is strong enough to create a brightness level up to 3,000 candelas and its smooth reflector helps create a tight beam that can measure up to 361 feet (110 meters) long. That's longer than a football field! The S1 Baton is a quality EDC thrower that also works well on search-and-rescue missions. This LED flashlight runs on one CR123A or one RCR123A battery (sold separately) for optimum performance.
Tail-Standing EDC
Magnetic Tailcap for Room Lighting
The Olight S1 Baton features a flat tailcap, which allows users to easily position the light upright on any flat surface. This is ideally meant for illuminating a small room, such as when there is a power outage. A tail-standing light is also great while camping! As an added bonus, the base is also magnetic, which enables users with the ability to securely place the light on any steel surface. The Olight S1 Baton also includes a full-body pocket clip to securely fasten it to any belt loop or waistband with ease. Additionally, a hole is located on the tailcap through which a lanyard may be threaded for added security.
Features:
6061-T6 aluminum alloy body with hard anodized finish
Smooth reflector for a tight, focused beam
Features tactical Strobe Mode for disorienting a target
Built-in memory function remembers last output used
Magnetic tailcap for tail-standing and other hands-free lighting options
Decorative blue ring, made from PVD, for additional scratch protection
Reverse polarity protection
5-Year Manufacturer's Warranty
Included Accessories:

1 x Lanyard
1 x Removable Pocket Clip
Specifications:
LED: CREE XM-L2 CW LED
Power Source: 1 x CR123A or 1 x RCR123A (sold separately)
IPX Rating: IPX-8 (Waterproof and submersible up to 2 meters)
Impact Resistance: 1.5 meters
Output Mode/Runtime (Using 1500mAh CR123A Battery):

High: 500 to 300 Lumens / 1.5 Minutes + 1 Hour 30 Min.
Medium: 80 Lumens / 6 Hours
Low: 8 Lumens / 40 Hours
Moonlight: 0.5 Lumens / 600 Hours

Output Mode/Runtime (Using 650mAh RCR123A)

High: 500 to 300 Lumens / 1.5 Minutes + 1 Hour
Medium: 80 Lumens / 4 Hours
Low: 8 Lumens / 25 Hours
Moonlight: 0.5 Lumens / 360 Hours

Peak Beam Intensity: 3,000 cd
Maximum Beam Distance: 110 meters
Dimensions:

Length - 2.4" (61 mm)
Diameter - 0.83" (21mm)

Weight (without Battery): 1.06 oz. (30g)
Please note that the S1 was previously known as the S11. Also, be sure to note that a battery must be loaded in the reverse direction. Finally, the S1 works best when used with Olight 16340 batteries.
Specifications
Turbo
High
Medium
Low
Moonlight
Lumens:
500
300
80
8
0.5
Runtime (Hours):
0.025
1.5
6
40
600
Output Modes:
3+ Brightness Levels, Strobe
Compatible Batteries:
1 x 16340, 1 x CR123A
Batteries Included:
No
Included Accessories:
Lanyard, Pocket Clip
Flashlight Usage:
Every Day Carry
Throw Distance (Max):
110m
LED:
CREE XM-L2 CW
Switch Location:
Body
Product Certifications:
ANSI, IPX-8
Brand:
Olight
Warranty:
Battery Junction 30-Day Warranty, Olight 5 Year Warranty
Return Policy:
Battery Junction Return Policy
Primary Material:
Anodized Aluminum
Product Weight:
1.06oz
Product Dimensions:
2.4" (L) x 0.83" (Diameter)
UPC:
6926540918329
MPN:
S1
Country of Origin:
CN
360° View
Just click and drag to rotate view!

Reviews
99% Recommend this product
(
116
of 117 responses)
By Astronomer1
Chesterfield, VA
November 16, 2016
It's OK, but the beam is WIDE
The lights works as advertised. I'm not that crazy about a single-button interface, preferring a second button that changes between brightness settings. It seems difficult to double-click or triple-click at the right cadence. The beam is really WIDE and so it's often necessary to go to turbo mode to cast enough light into the area I want to illuminate. Also, the moonlight mode is 0,.5 lumens, which is a bit weak. I prefer 1 or 2 lumens for moving around a bedroom or hotel room in the dark.
Cons
Beam is too weak in the uses I normally have for such a light. The old S10 is better.
By GK
SF, CA
August 7, 2016
Simply the best
It was a year or two ago that I bought an S10R Baton which is close to identical -- has all of the same features, just a hair not as bright. Since then, not a day or night has gone by where it hasn't been used. That's not an exaggeration. I do have a couple other lights that are considerably brighter, but the S10R Baton is almost always the one I use around the house and car, etc. The flat tail that allows it to stand on end and the magnet are both major conveniences as is the level of brightness in such a small package. The charging base is excellent, although since I already had about six of the RCR123 batteries around the house, I just keep several charged up and swap them out when needed. It's true that the batteries don't last long under regular use, but who cares when it's so easy to recharge the battery? The only thing that I don't like is the clip, but I wouldn't trade this light for anything. It's well worth the money.
Pros
Everything except the clip, but that's not enough to keep me from buying another one.
Cons
The clip on mine can be a pain, particularly if you're not used to it. It gets hung up before it's fully secured.
By Glen D Thrasher
Texas
June 28, 2016
Good for EDC
I definitely like the product I like the fact that it's extremely lightweight fit pretty easily into my pocket and has a magnetic back cap what a great little thought to do something like that overall I write it very high and that it is a very simplistic design and functional
Pros
I like the way that it is a very light weight mini flashlight and that you get 500 lumens out of such a small little flashlight
Cons
as far as cons the only problem was the clip that is on the mini flashlight it was a little hard to clip on at first until you get it too clip to your pocket
By Michael
Phoenix, NY
June 12, 2016
Great EDC
I tormented over buying this for nearly a year; I'm glad I finally did. This replaced a Fenix EDC I had with a twist on/off. I really love the small size, lumen output, and the pushbutton on/off. I recently took it backpacking and used the moonlight mode in my tent overnight as a nightlight. I think this light does everything right for it's design class. The magnetic tailcap is an added bonus!
Pros
Modes are a good selection, size is great, battery life excellent, ergonomics nice!
By Gerardo
Del Rio, TX
December 28, 2017
Bright
Excellent buy. Me new EDC
By Shawn
University Park, MD
December 23, 2017
My First Olight
I purchased an S1 Baton when it first came out. I loved that light and wished I had something like it 25 years ago. Unfortunately, I lost it. Since then, I have purchased a few more. These lights on max power put out a tremendous amount of light. Yes this is not a thrower, but it can certainly light up a dark room with no problem. The magnetic tailcap is extremely useful and I have used it multiple times working on cars and inside rooms.
Pros
Small size, magnetic base, accepts rechargeable batteries.
By Skillet
Melbourne., AR
December 11, 2017
tiny powerhouse!
got this for $30 on black friday and wow what a deal. i use this alot and have rechargeable rcr123a batteries. my only complaint is i wonder what the runtime will be on rechargeable since they only hold about 700mah compared to 1400mah for nonrechargable ones. this is really a very very useful flashlight. just get one no disappointments.
Cons
non that i can think of.
By Joseph
Sewell, New Jersey
December 5, 2017
Great Little Light
The S1 Baton is a great little light. My friends are amazed at how powerful it is for being so small. The magnet in the tailcap comes in quite handy for working on cars, etc. This standard edition only comes in cool white, but I'd buy one of these again in a heartbeat.
Pros
Small, lots of useful modes, magnetic tailcap
Cons
Only comes in cool white
By Terry
Franklin,Ohio
November 22, 2017
Great little light!
This flashlight is perfect for pocket carry.Though it is small it is still a very bright light. I really love the 4 different brightness levels this light has. The magnetic base is a very useful feature and it is very well made. I'm glad I made the purchase.
Pros
Small, 4 light levels, strobe, well made, magnetic base.
Cons
Is not a rechargeable flashlight.
By Jim P
Ohio
November 13, 2017
Great little light
Small & compact yet powerful Magnetic base is very handy
By Dave
Cincinnati, oh
August 30, 2017
The perfect flashlight
I love the size and ease of use. Can be carried anywhere. I have a 24/7 medical pump I have it in the case with the pump and I always have a light if the pump acts up in the night. I will be buying more for gifts.
Pros
Size brightness and ease of use.
By mark
CLEVELAND, GA
June 5, 2017
Excellent Flashlight !!!!!
This is the best value that I have ever gotten in a flashlight. It has amazing features and throws the light great. Unfortunatly I lost mine camping a couple of months ago and am about to order another one. I do not take it lightly when I loose a $45 anything, but this one is worth spending the money to have one again !!!!!
By Tommy
Charlotte, NC
May 2, 2017
A nice light.
Very small but a darn good light. Carry in a pocket or attach to your hat for hands free nighttime running. I am satisfied with my purchase.
Pros
Small adjustable output
Might be the best CR123 light out there.
I really like the user interface on this light. Makes it easy to access moonlight (most used). Has memory for the other light outputs which is great. Runtime is very good as well. Very compact, You can clip it to your pocket or just throw it in the bottom. Magnetic can be a hassle once in a while when thrown in you pocket sticking to keys. However, it comes in handy more than you realize. This is a great everyday carry light, emergency light, or even backup camping light.
By Troy
League City, TX
April 7, 2017
every day carry light
Love this flash light! It is small and bright. Carry it every day. Have bought one for my father, brother, and one of my sons and they were surprised at how bright they are. The magnetic cap comes in handy and the moonlight feature is a nice to have!
By Steve
HARRISON TOWNSHIP, MI
March 15, 2017
Surprisingly bright
Hard to believe so much light from such a small package. Carries well in shirt pocket or pants pocket and seems to be easy on the battery.
Pros
Small, lots of light, and makes a good EDC light.
Cons
The power button can be hard to find at times.
By Rusty
pasadena, TX
March 8, 2017
Best little flashlight around!
Great little flashlight. Have had one for over a year. Caught them on sale and bought two more to give away. Really like the clip to attach to a ball cap for hands free use. Great light output for a small package. Buy extra batteries if you use it a lot or better yet get some rechargeable ones. Hardley waver notice other in my pocket mad carry other everywhere. Would definitely recommend this light.
Pros
Small, lots of features, great output.
Cons
Eats batteries on high output, consider rechargeable.
By Bushape1
Arizona
March 7, 2017
Best Light I've Ever Owned~!
Buy this light. It is easily the smallest 123 Batt. using light I've ever found & out performs many much bigger units. This thing is amazing. The run time on low is 25 Days!!! Think about that for a minute.... 25 Days! It isn't "bright" on lowest mode, but when you don't have any light it offers enough to see by. Also no more strobe or S.O.S.. Who really uses them anyway? Seriously have you ever been glad you had one of those modes? I have not. Just low medium & HIGH and ultra low is plenty. It's plenty tuff I've dropped mine a bunch & it still works perfect. This light is the Perfect Every Day Carry light in the truest sense of the word. Buy 2 it fits everywhere & in time of need if will more than get the job done.
Pros
Super small, durable, magnetic base is handy. It's easy to use and has a LONG Battery life. Perfect for EDC or car glove box or would go great in any bag. CR123's are cheap... less than a buck each when you shop right. And a single battery in this thing will lasts a long time.
By Joe
Oakville, CT
February 25, 2017
Small and Powerful
A small and powerful light which packs a strong beam. One downside, is that due to the location of it's on/off switch, it can easily be inadvertently turned on.
Cons
Can easily be inadvertently turned on
By steve.b
Katy, TX
January 19, 2017
Olight S1 Baton - #1
I own at least a dozen other flashlights but the Olight S1 Baton is my favorite EDC by far. I like mine so much that I bought a second one as a spare! With its small size I barely notice it in my pocket - it goes with me everywhere. It has a nice range of brightness settings and runs a very long time in "moonlight" mode. One of my favorite features is the magnetic tail cap - easily attaches to a cabinet door hinge for those DIY jobs under the kitchen sink; this flashlight is light enough and the magnet is strong enough that it will even attach to the head of the screw that holds on a light switch cover providing hands free light across the room when the power goes out. Great compact flashlight.
Pros
Small format, high quality construction, bright light for its size, magnetic tail cap, simple UI
By Bryan
Buford, GA
January 11, 2017
Great little light!
As many others have already said, big bang for the size. Obviously you can get an even brighter light in the same price range, but you will not get one that is as easy to carry(due to its very small size) or as light(weight wise). It is usually quicker and simpler to pull this one out than to fumble around with whatever sequence of swipes on your smartphone to use its light. Plus this light offers more levels, etc.
By Steven
San Diego, CA
January 10, 2017
Excellent no nonsense pocket light
If a simple on-off button is what you want, this light is perfect. Surprisingly small, ultra-lightweight, nice round evenly lit fill, no-roll and very nice to have magnetic base. The clip is hard to open/use but that is also a result of such a small light (not much to grab on to) which of course is also one of its greatest assets. The only room for improvement might include a charge status LED incorporated in the switch and a micro USB charge port.
Pros
Small size, nice bright fill light, magnetic base, no unnecessary modes; a simple on-off switch.
Cons
Clip is very hard to bend open to accommodate a pocket.
By Leroy
Paxton, NE
December 19, 2016
Great light
Like the small size. Also like the options- long press for moonlight, single press for medium, and double press for high. Very handy.
By monika
Bronxville, NY
December 6, 2016
DOESN'T ADD WEIGHT TO A PURSE
Need to get accustomed to tiny size from the typical flashlight, but I bought it for a purpose-to keep in my purse in an emergency. I had a flat in pitch black on my first use and fumbled a bit attempting to find the on switch without glasses. Need tp practice, but I think it will prove to be very useful.
Pros
lightweight, small, lanyard prevents me from losing it; clips on inner bag
Cons
power on button was hard to find in on cold, windy,pitch-black night while adding air to auto tire
By Hector
San Antonio, TX
December 5, 2016
Powerful and Compact
A great little light. Very small and compact but a powerful output of light. I highly recommend this light.
By Mike
WELLFORD, South Carolina
November 30, 2016
Great Tiny Light
The best little light i have ever bought
Pros
very useful clip, Bright light , SMALL powerful light
By hassiman
San Diego
November 30, 2016
My go-to every day. Just the best.
Wonderful bit of kit. Will buy another soon for the wife. Just incredible.
Pros
long time low power low drain for emergency use. Bright wide throw for regular use.... sticks to metal for work in tight spaces.
By don
boynton beach, fl
November 22, 2016
Nice and small
Love the smallness, but was slightly disappointed that it didn't have Morse Code capability like by other flashlight. Also I didn't realize that the flashlight didn't come with batteries. Perhaps I missed this or the definition wasn't clear enough. I had to place an additional order for the batteries.
By Michael
Hampton, VA
October 26, 2016
Olight S1
Love this little light, bright and compact.
By Amanda
Greensboro, PA
October 11, 2016
Perfect Every day carry.
love this little light, now i have to get another, as everyone else in my family seems to like it well, lol. good little power house of a light, tail stands , not mention clipping to a hat works great wen messing with plumbing issues. can't go wrong with this little light, not to mention using the rcr battery for it gets longer run times n uses the full power of the light to best of its ability.
Q&A
Andy Lange
from Oregon asked:
November 15, 2016
Can this light be charged on a "charging dock"? Or do you need to take the battery out of the flashlight and charge it in a separate charger?
2 Answers
The original S1 is not capable of recharging via dock, however there is a rechargeable variant available: http://www.batteryjunction.com/olight-s1r.html The S1R is nearly identical to the S1, but has the internally rechargeable features that you are looking for.
Customer Service
on November 28, 2016
The original S1 is not capable of recharging via dock, however there is a rechargeable variant available: http://www.batteryjunction.com/olight-s1r.html The S1R is nearly identical to the S1, but has the internally rechargeable features that you are looking for.
Customer Service
on November 28, 2016
Cal
from Ogden, Utah asked:
September 3, 2015
Does this flashlight handle 3.7v lithium ion batteries?
1 Answer
Thank you for your inquiry. Yes, the S1 will run on a 3.7v RCR123A battery.
Customer Service
on September 4, 2015
Olight S1 Baton Flashlight with Magnetic Tailcap - CREE XM-L2 CW LED - 500 Lumens - Uses 1 x RCR123A or 1 x CR123A
$44.95
&

Free Shipping

On Orders Over $50
In Stock
Top