Welcome back! We saved your shopping cart for you:
View Cart
Olight S1R Turbo Baton Rechargeable LED Flashlight - CREE XM-L2 LED - 900 Lumens - 2nd Edition - Uses 1 x 16340 (Included) or 1 x CR123A
Item #:

OLIGHT-S1R-TURBO

Brand:

Olight
Click to Enlarge Image
Please note: This item is not eligible for any promotions or coupon codes.
Usually ships the next business day

Battery Junction 30 Day Warranty
Every Order Ships Directly From The United States
Authorized Dealer For All Products Sold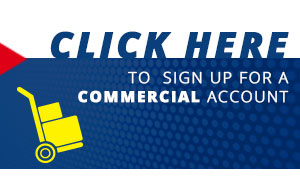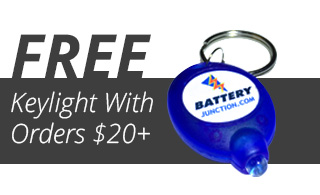 Description
Olight S1R Turbo Baton LED Flashlight
Two Powerful Turbo Outputs
One of the brightest lights of its size on the market today, the Olight S1R Turbo Baton LED Flashlight is a compact and capable light perfect for everyday carry. Newly upgraded, this version of the S1R Baton comes with a pair of potent Turbo outputs that produce 900 Lumens and 600 Lumens respectively, as well as four dimmer outputs that range from 300 Lumens down to just 0.5 Lumens. Both Turbo settings last for up to a minute and 30 seconds, providing intense illumination when you need it, before steadily decreasing to 300 Lumens to help conserve battery life and prevent overheating. The S1R Turbo is operated using an easy-to-use side switch, which allows for quick access to the light's turbo settings by simply double-clicking the switch.
Internally Rechargeable
The S1R Turbo is powered by a powerful IMR 16340 battery (included) that is specially designed to provide the high current necessary for the light to use its intense turbo outputs. The specialized battery can be recharged while still inside the flashlight thanks to the light's convenient magnetic charging cable, saving you the hassle of constantly replacing its batteries. The light can also be powered by either a CR123A battery or a normal 16340 (RCR123A) when in a pinch, but only with the included battery is it able to reach highest two outputs.
Hard-Anodized Aluminum Body
The S1R Turbo is built to last, constructed from aircraft-grade aluminum alloy and coated with a military-grade hard-anodized finish for increased resistance to scratches and impact damage. The torch's durable polycarbonate lens not only protects its CREE XM-L2 LED from damage, but helps provide a far-throwing, even beam. The light is sealed tight, able to be submerged under up to 2 meters of water with no damage, making it safe to use in just about any environment or weather conditions, an ideal quality for any EDC light. Blindingly bright and conveniently compact, the S1R Turbo Baton is the perfect every day carry light for nay user.
Features:
Aircraft-grade aluminum body with anti-scratch hard-anodized finish
TIR (Total Internal Refraction) lens provides far-reaching, evenly-dispersed beam
When light is turned ON or OFF, brightness will gradually increase/decrease to allow user's eyes to adjust to light level
Tactical Strobe Function can be used as an emergency signal or to disorient a target
Operated using easy-to-use side switch to turn light ON/OFF, access all outputs
Special lock-out function helps prevent accidental activation
Light can be charged internally (when equipped with included battery) using MCC charging cable to base
Magnetic base allows light to be attached to certain metal surfaces for hands-free lighting options
Built-in timer allows light to be automatically shut off after either 3 minutes (Short) or 9 minutes (Long)
Reverse polarity protection prevents damage caused by improperly inserted batteries
Olight 5-Year Warranty
Included Accessories:

1 x Removable Stainless Steel Pocket Clip
1 x 550 mAh 3.7V 5C RCR123A Battery (Lithium Ion)
1 x MCC Magnetic Charging Cable
1 x Lanyard
1 x Pouch
Specifications:
LED: CREE XM-L2 LED
Power Source: 1 x IMR 16340 (Included) OR 1 x 16340 (RCR123A) OR 1 x CR123A
IPX Rating: IPX-8 (Waterproof and submersible up to 2 meters)
Impact Resistance: 1.5 meters
Brightness Outputs:

Turbo S - 900 Lumens → 300 Lumens - 90 Seconds → 50 Minutes
Turbo - 600 Lumens → 300 Lumens - 90 Seconds → 55 Minutes
High - 300 Lumens - 1 Hour
Medium - 60 Lumens - 4 Hours 30 Min.
Low - 12 Lumens - 33 Hours
Ultralow - 0.5 Lumens - 15 Days
NOTE: In order to reach the flashlight's "Turbo" and "Turbo S" modes, it must be equipped with either a 16340 battery or an IMR 16340 battery. Using a CR123A battery will only provide access to the light's 4 dimmer outputs.

Peak Beam Distance: 145 meters
Peak Beam Intensity: 5250 cd
Dimensions:

Length - 2.52" (64 mm)
Diameter - 0.83" (21 mm)

Weight: 1.9 oz. (54 g)
Specifications
Turbo
High
Medium
Low
Moonlight
Lumens:
900
600
300
12
0.5
Runtime (Hours):
0.025
0.025
1
33
360
Output Modes:
3+ Brightness Levels, Strobe
Compatible Batteries:
1 x 16340, 1 x CR123A
Batteries Included:
Yes
Included Accessories:
Batteries, Lanyard, Pocket Clip, USB Cable
Flashlight Usage:
Every Day Carry
Throw Distance (Max):
145m
Switch Location:
Body
Product Certifications:
IPX-8
Brand:
Olight
Warranty:
Battery Junction 30-Day Warranty, Olight 5 Year Warranty
Return Policy:
Battery Junction Return Policy
Primary Material:
Anodized Aluminum
Product Weight:
1.9oz
Product Dimensions:
2.52" (L) x 0.83" (Diameter)
UPC:
6926540918619
MPN:
S1R
Country of Origin:
CN
360° View
Just click and drag to rotate view!

Reviews
100% Recommend this product
(
29
of 29 responses)
By Calvin
SOUTH WEBER, UT
January 10, 2017
Best Small Flashlight Since the Standard S1 Baton!
I was so impressed with the original S1 Baton, that I went to order my wife one, and noticed this S1R Turbo version. Turns out Olight managed to make the best even better with this version! Not only is it brighter and magneticaly rechargeable, but it also remembers the moonlight mode, so you can power it up with a single button click in this mode. This important, since the moonlight mode is often used in such a small light. Excellent for when you have to get up in the middle of the night, but don't want to disturb others. The 0.5 lumen moonlight mode is also least glaring moonlight setting of any flashlight I've ever seen. Just ordered another one for myself!
Pros
Remembers moonlight mode, magnetic recharging, almost as small as the original S1.
Cons
Power button very flush so can be hard to feel for in the dark; needs a shape difference to identify. A very minor compliant in a most excellent product, though!
By Jeff
Florida
November 21, 2016
Great EDC Light
After 26 years working midnights carrying a full size Olight I am now retired without a duty belt to carry as easily. Then along comes this little gem. I now carry it in my pocket daily and always have a light as bright as my previous full size. Easy to use always available. Highly recommended.
Pros
Easy to set up for charging, just get it close to the magnetic charger. Bright. Small easy to carry. Just a convenient light.
Cons
The interface takes a little getting use to.
By Tom O.
Philly, PA GO EAGLES!!
February 1, 2018
Olight S1RTurbo baton rechargeable light
Outstanding light for its size, incredible illumination at max power. Only 2.5 in long, it's with me all the time. The perfect light for a bug out bag
Pros
Small size Incredibly bright at max Rechargeable Good location for the on/off button
By Raymond
Palm Coast, FL
January 18, 2018
New Favorite EDC
My wife purchased this little gem for me from Battery Junction during an incredible sale. It has become my new favorite EDC light. This is a powerful little light. Perfect flood and throw for EDC. Easy to use modes.Love the way it charges. The magnetic charger flies at the light base and sticks on perfectly every time. The charge lasts forever. It is so tiny and easy to always have it in my pocket. Olight quality and durability. My favorite brand!
By Randy
Denver CO
December 18, 2017
Best little lite yet
I have a lot of bright lights but this is my favorite. The clip on the flashlight lets it work as a headlamp when needed and not needing to be close to your charger when the battery goes low is great.
Pros
Charger, hat clip, magnetic tail and it is very bright for its size.
By RicB
Central Missouri
December 18, 2017
The VERY Best EDC flashlight,,,,,, period!!
When you want the brightest, the best quality build, and the most features in a sub-compact EDC flashlight, this is it. I own just about every Olight flashlight they manufacture, and a few others, such as Nightcore, Streamlight, etc. Those are all good flashlights, but nothing compares to this one, it's in a category all to itself.
Pros
Ultra Bright, compact, easy recharging, great look and feel.
By Mike D
Illinois
December 16, 2017
Too much flood for me
This light is well designed and quality built as are all Olights. Charging system, lockout and low power light are excellent enhancements. I would rate the light 5 stars except that the beam is all flood. The extra lumens are of little benefit because they're spread too far and don't improve throw. If you want good light over a large area in a small package this is your light. If you need throw, there are better choices.
Pros
Good design & build. Nice added features
Cons
Way too much flood, no throw
By Mark
San Francisco, CA
December 1, 2017
One of my favorites
Outstanding small flashlight that's easy to carry in the pocket. Got one for my wife to carry in her purse. An amazing amount of light in such a small size in the turbo mode (900 lumens) when needed. I like the IPX8 waterproof rating for all-weather outdoor use. The small size is perfect for travel.
Pros
USB Charger is small and fast, no need to worry about buying batteries frequently. The magnetic base makes it easy to use in a "hands free" mode if there's some steel around, and the clip fits nicely on the bill of a ball cap for another way to use it "hands free".
By Paul
Virginia
November 27, 2017
Fantastic light
This light is great for just about anything. It's just a bit longer than the non-rechargeable version, but that little bit of extra length is worth it - you get the ability to recharge the light easily with the included USB cable, and the light is even brighter than the S1 Baton. Other than that, these lights are very similar - very bright, seemingly indestructible and of a very convenient size. I just throw one of these in my pocket when I go out for a walk and it's come in handy any number of times. There are 4 brightness settings that are easily brought up - I love the dimmest setting and find that very useful in the morning when I get up at 0 dark hundred to feed the cat. I've given a couple as gifts to family members, and they're always impressed. I don't think there's a better light for the price.
Pros
convenient small size very sturdy extremely bright (or not, as you choose) nice white light rechargeable!
By Alistair
Cape Town
October 9, 2017
Me likey but.......
All my Olights feel as if they are well made. Was heart broken when my T10 stopped working a while back. This torch has a perfect power/size ratio and has a good spread of light. Reading the reviews, I agree with all the positive remarks. I am however, surprised that there is only one other person who dislikes the UI. I suppose they have a reason for it, but it is stupid to have to press the button 4 times to access the brightest setting. For me, it would be perfect if it just returned to the last known setting when switched on. Where that setting is not the maximum, a double click should take it straight there. Big thank you to the friendly and efficient folks at Battery Junction.
By Ted Chernok
New Jersey
September 8, 2017
EDC ease..
For me a flashlight is only as good as how often it's in your pocket.. If it's not in your pocket you can't use it.. I am absolutely amazed at how small and light this flashlight is.. It's most often in my pocket.. But when you turn it on it's full size.. Perfect beam, not too tight, not too spread,, no hot spots,, very even lighting.. I couldn't say enough good things about this flashlight..I wanna buy another one but my wife will kill me.. lol..
Olight S1R
got mine back in Oct of 2016, carry it with me all the time. A great light, great power for a small east to carry light. Has held up very well and like that it can charge while in the light.
Pros
size, brightness, easy charge, durable
By LAWRENCE
STATEN ISLAND, NY
June 5, 2017
BUYING ANOTHER VERY BRIGHT RECHARGEABLE HOLDS FOR A LONG TIME
QUALITY BRIGHT AND SUPER COMPACT 900 LUMENS IN A SMALL PIECE LIKE THIS IS PERFECT
By Marc
Middletown, MD
June 2, 2017
olight S series flashlights
I have always tried carry a full size flashlight, I discovered this little olight. I now carry this olight in my pocket daily and its as bright as my previous full size light. Easy to use always available. I also bought the olight S1A, which uses one AA battery produces 600 lumens. I purchased 2 of the limited edition flashlights. I Highly recommend any one of these flashlights.
Pros
Easy to charge, with the magnetic charger. very bright. Small & easy to carry. a very convenient light.
Cons
operating the switch to change the brightness levels takes a little getting use to.
By Sarah
North Kingstown, RI
April 6, 2017
Wonderful Compact LED Flashlight
This is my second Olight flashlight. I have the S1 Baton and now the SR1 Turbo Baton. I ordered two of the SR1's - one for me and one for my husband. We both love the SR1's size, power, water resistance, and the ability to charge the SR1's using a USB connection. I carry mine when I'm out walking the dogs and when we're traveling overnight by car. My husband, also a customer of yours, always has a flashlight in his pocket or on a neck lanyard. Thanks for continuing to provide great lights at reasonable prices. Cheers, Sarah Czepiel [ Mrs Ken Ehrett]
By Charles
Owens X Rds, AL
March 13, 2017
Great as Gifts
I've give three of these away as gifts. The recipients love them. This light has one of its flat surfaces clear for engraving my brother's name and dates.
Pros
Good little light to carry all day and night.
By Charlie C
Lost in the Woods (Midwest)
March 9, 2017
Fantastic light!!
The settings are just right for each level of light. Easy to use switch, cable connection for charging and an impressive output for the price. I have used this several times on night walks with my wife in forested areas. We also had to use it in a power outage the other night. The light is small enough for the pocket or small pouch. Even though there is a rechargeable battery, it is easy enough to carry a spare for extended adventures in the dark.
Pros
Small, easy to operate, charges rapidly.
By Phyllis Downes
Bunnell, FL
February 21, 2017
Love it
Love, love, love it. This flashlight is so compact and the rechargeable feature is a plus. the shipping was very quick, too.
By Donald
Frankfort, NY
February 17, 2017
Good Compact light
The light is quality made, you can feel it when you handle it. Its small size makes it a little awkward for me to work the switch. I honestly can't tell if I'm in Turbo mode. It doesn't seem to be brighter than standard mode. I like the Magnetic Cap charging feature. All in all it is a great little light to keep in my briefcase,
By Rod
Benton, ME
February 17, 2017
The Sun in a thimble
Olight has once again proved they are the leader in the led flash light market place with their S1R Turbo. Sooo much power in a small package. We work in basements and crawl spaces. A lot of the time there is no power available, which means "no light". We have to carry a lot of equipment to inspect these areas. Lighting the area so we can see is of upmost importance. Having an easy to carry light that gets the job done really helps. The S1R is always in my pocket!
Pros
Dependable, easy to use, easy to charge, light weight, very bright.
By Marty
Walla Walla, WA
February 16, 2017
Smallest and Brightest
I have bought a lot of flashlights the last 5 years and this one is now my favorite being the smallest and brightest rechargeable unit with a strong magnetic base that attaches to charger or to metal surface. Only thing I wished it had was variable output like my Sunnyman that was my favorite. If you're looking for something extremely small but super bright, this one fills the bill.
By Scott
Utah
February 15, 2017
Amazing little light, love how it recharges so easy with the magnetic cap
This thing is tiny and bright, the magnetic end is very useful to stick on the fridge or my gun safe. The same magnetic end makes the charging so easy as well, I connect it every night when I go to bed and start the day with a fresh charge. I showed a friend and he bought one right away.
Pros
Tiny, bright when needed, yet has several levels for what you need. Nice flood beam that lights up a large area when on the highest turbo mode. I love my HDS lights but they are a tad too big for comfortable pocket carry for me. I usually don't buy Chinese lights, but this is a great light for the money.
Cons
it is great quality, would be amazing if if felt like an HDS at this size...but then again it would costs 300 bucks!
By Light guy
Iowa
January 31, 2017
Olight S1R Baton
excellent piece of equipment. small, powerful and rechargeable or use your own cr123. 900 lumens is impressive but lowlight, moonlight mode 5 lumens (enough to see in a dark place) 15DAYS. Wow
Pros
Power compact manufacture (structure) small
Cons
Doesnot come with charger must buy separate
By Roger
Libby, Montana
January 24, 2017
Shockingly bright for so shockingly small
The S1R Turbo Baton is a very nice little light. If you think small size is your number one priority you will most likely love this flashlight. I also own the Olight S2 Baton that rocks an 18650 battery. Other than the length the dimensions are very similar. Somehow to me the S2 gives me a more satisfying feeling in the hand. Just enough weight to convey the feeling of higher quality. The little S1 can be very bright and yet I always feel like I am abusing the 16340 battery on anything higher than mid-brightness. The SR2 is my go-to light.
Pros
- Easy EDC in any purse or pocket you have. - Super quick to re-charge. - Very nice floody beam pattern. - Just right if you need a quick blast of bright light but for only a few minutes.
Cons
- Too small to feel good in hand. - Although it charges quickly, it also discharges quickly. - Too big to carry on a key-chain, too small to take on a serious job.
By Martin
Monterey, CA
January 17, 2017
Small but mighty
I like how small it is and all the features this light has. Its small enough for my wife or daughter can carry it in there purse. I also carry it for work.
By Ole
Danville, CA
January 8, 2017
I carry it with me all of the time
This little flashlight is always clipped to my side. I use it continually. I purchased a spare cell, but haven't had to make a change yet. I am really impressed.
Pros
Small size Simple Bright
By Dan
Lady lake, Florida
December 13, 2016
Great little light!
Nice little compact light and super bright! Feels sturdy and magnetic end is really handy. Love the charging feature. All around great light!
By Phillip
California
December 13, 2016
Retirement Gift
I purchased this light as a retirement gift for my brother in-law who is an Engineer. He was impressed with the various output levels in such a compact package. (The light was smaller than I had anticipated.) He also liked that the light because it has a magnetic base, is rechargeable and that it will also run on a CR123A if needed. Manufacturing quality appears to be high but he hasn't had the light long enough for us to judge durability and longevity. My initial impression is that is was a good purchase. I may pick one up for myself soon.
Pros
Very compact (not much bigger than a ChapStick lip balm). Amazing light output for such a small light. Includes rechargeable 16340 battery and magnetic charging USB cable. Magnetic base is handy.
By Jason Kevan
Kennewick, WA
December 10, 2016
Best little flashlight ever made
Everybody needs one of these, I use this all the time to clip on my ball cap and it's not light on power. It's about the same brightness as my other larger Olights. I have several Olightd now that I have purchased and I'm convinced that Olight really knows how to build a flashlight to last.
Pros
Convenient to use Just as bright as larger lights Durable construction Charges fast
Q&A
Frank Colavito
from long island NY asked:
March 22, 2017
Does this light use a proprietary 16340 battery? If yes can I buy a spare and which one do you recommend? Is a spare charging cable available for purchase?
1 Answer
This light does not use a proprietary battery and spares can be purchased - here is the link - http://www.batteryjunction.com/olight-16340-650mah-s10riii.html spare charging cables are also available here - http://www.batteryjunction.com/olight-mcc.html
Customer Service
on March 22, 2017
Olight S1R Turbo Baton Rechargeable LED Flashlight - CREE XM-L2 LED - 900 Lumens - 2nd Edition - Uses 1 x 16340 (Included) or 1 x CR123A
$64.95
This Item Qualifies For

FREE SHIPPING

In Stock
Top