Welcome back! We saved your shopping cart for you:
View Cart
This Item is Discontinued, however these items are available:
Free Shipping!
Free Shipping!
Olight SR Mini Flashlight - 3 x CREE XM-L2 LED - 2800 Lumens - Uses 3 x 18650 or 6 x CR123A
Item #:

OLIGHT-SRMINI-XML2

Brand:

Olight
Click to Enlarge Image
Please note: This item is not eligible for any promotions or coupon codes.
Usually ships the next business day

Battery Junction 30 Day Warranty
Every Order Ships Directly From The United States
Authorized Dealer For All Products Sold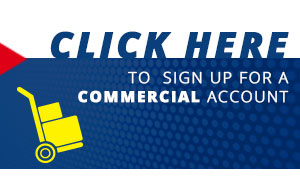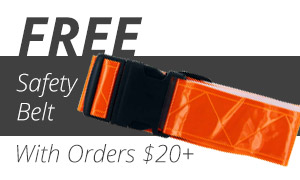 Description
SR Mini
The Sun Compacted in to five inches
Olight has outdone themselves yet again. This incredible device manages to produce more power than the legendary
SR95
, into a body no longer than an
M18
. Measuring in at five inches even, the SR Mini produces an extremely bright
2800
lumens and is sure to be the brightest light on the market in such a compact size. With its rugged and durable aluminum body, anti-scratch type III hard anodizing, and superior outputs, the SR Mini is the perfect addition to any Search and Rescue collection.
Lighting Technology
3x CREE XM-L2 LED
So you might be wondering how all this power is possible from such a compact search light. Well, not one, not two, but three CREE XM-L2 LEDs are fitted into the SR Mini providing you with 2800 lumens in high mode. You can also squeeze out 200 lumens in low mode for up to 13 hours straight! The SR Mini's textured and tempered glass lens diffuses the beam to create a flood pattern, but also projects a light up to
240 meters
. The SR Mini has been upgraded with a
*
new switch that will increase functionality and safety. Made out of soft silicone, which reduces accidental activation by 80%.
Cycling through the three brightness outputs and the blinding strobe is made easy with an easy-to-find side-switch. Simply double click, while on, to switch modes. Turbo mode can accessed from the on/off position by holding the switch and features a memory function, returning you to the last used setting. Strobe mode can be accessed easily by clicking the power switch 3 times in the 'on' position. Activating Lock Out mode is done by clicking the switch three times when the light is off. Click the switch again three times to unlock the light.
Power
3x 18650 or 6x CR123A batteries
Powering this beastly little device are either three 18650's or six CR123A batteries. A lock-out function is provided, which prevents the light from being turned on while being stored or traveling. Being that the SR Mini is IPX-8 rated, this means that it can be submersed under two meters of water for up to 30 minutes, so you don't have to worry if it is raining or if you accidentally drop it in a puddle. If you feel like you want a flashlight that has the power of - let's say -
a light saber
, all in a compact package, than the SR Mini is the right light for you.
*
The v2 SR Mini with the updated side switch cannot have the bezel removed.
Features:
Stainless steel bezel provides protection from drops
Easily accessible lock-out feature with a half turn of the tailcap
Side switch cycles through three brightness levels and activates strobe
Built in memory function allows for returning to the last brightness setting
Aircraft-grade aluminum body with anti-scratch type III hard anodizing
Waterproof to IPX-8 standards (submersible up to 2 meters for 30 minutes)
Includes: Spare O-rings and holster
Specifications:
LED: 3x CREE XM-L2
Runs on: 3x 18650 or 6x CR123A (Batteries NOT included)
Output mode/Runtime:

Turbo: 2800 Lumens/2 Hours
High: 1200 lumens / 3.5hrs
Medium: 600 lumens / 7hrs
Low: 200 lumens / 16hrs
Strobe: 2800 lumens / 4hrs

Peak Beam Intensity: 12,600cd
Dimensions:

Length: 5" (127mm)
Body Diameter: 1.9" (48.26mm)
Bezel Diameter: 1.9" (48.26mm)

Weight: 9.95 oz (282g) (excluding batteries)
Specifications
Turbo
High
Medium
Low
Moonlight
Lumens:
2800
1200
600
200
-
Runtime (Hours):
2
3.5
7
16
-
Output Modes:
3+ Brightness Levels, Strobe
Compatible Batteries:
3 x 18650, 6 x CR123A
Batteries Included:
No
Included Accessories:
Battery Magazine, Holster, Spare O-ring(s)
Flashlight Usage:
Every Day Carry, Search Lights
Throw Distance (Max):
224m
Switch Location:
Body
Product Certifications:
ANSI, IPX-8
Brand:
Olight
Warranty:
Battery Junction 30-Day Warranty, 5 Year Olight Warranty
Return Policy:
Battery Junction Return Policy
Primary Material:
Anodized Aluminum
Product Weight:
9.95oz
Product Dimensions:
5" (L) x 1.9" (Diameter)
UPC:
6926540918015
MPN:
SRMINI-INTIMIDATOR
Country of Origin:
CN
360° View
Just click and drag to rotate view!
Reviews
95% Recommend this product
(
19
of 20 responses)
By L.T.
Oswego, IL
October 23, 2015
Olight SR Mini
For the price, you can't beat it. Power and efficiency is great!
By Gary
Las Vegas, Nevada
September 10, 2015
Nice Light
This is an "odd" little light that throws a big punch. Small but thick around, it can fit your hand nicely depending on your size. It is robust and hopefully can take a beating if dropped or through hard use. It has lots of power and the switch is easy to manipulate and use through the cycles. It does have an awesome strobe feature as well. It is not a pocket light unless you have a good belt but in the case it's strapped onto your belt, it works fine.
Pros
--Bright --Well-made --Easy switch --Lock out feature
Cons
--Awkward size (maybe) --Switch sometimes hard to locate in a hurry --Very wide beam throw at Turbo power
By Dennis Bethke
Angwin, CA
September 4, 2015
Small, yet, powerful beam of light; for night time use.
Fits easily in pocket or carry case provided. Very bright at 2800 lumens, plus lower settings that work as well. I have a balance problem, and in the dark, it makes it worse, but, with the flashlight, it makes it like day light.
Pros
Small but powerful, and very bright.
Cons
Have to purchase batteries extra, either the non chargeable or the chargeable ones with a charger.
By The Piper's Son
Central California
June 11, 2015
Bright but a few shortcomings
This is a big light - and very bright, which is what we want. The turbo feature is a plus. On the downside, control is not well suited or placed. The button is too stiff to easily achieve the timing necessary to switch through modes. Go too slow for the strobe, and it enters the lock out mode. From high to strobe and back to steady on, the unit goes back to medium setting. There is also no strobe speed adjustment. The low setting should be a lower output which would add utility. Instructions are poorly translated. There is no illumination on the switch like the instructions indicate. The carrying case has no belt loop, and the lanyard is missing. Packaging is very attractive and marketable. I bought it on sale, so I'll live with the shortcomings. If I paid full bore, I'd be mad at myself. The transaction was A as always - shipping fast - excellent notifications - always a smooth, quick proposition.
Pros
Turbo feature - Battery Junction service
Cons
Crummy switching between modes
By Eddie
United States
June 10, 2015
Broad, bright white light
The Olight SR Mini is one solid piece of technology. The throw of the light is not extremely far, but great flood light across a large area. Most flashlight put a spot on a wall, this unit illuminates the entire wall.
Pros
Solid Construction Easy to use Strong flood light
Cons
a bit heavy, but that's due to using three batteries, not the fault of the light itself.
By JESUS
Mexico DF
May 23, 2015
Good Light
It is a good light, but for 2800 lumens must be always pressed the button and the truth is not good idea.
Pros
pressed the button and the truth is not good idea
By Del Weber
Mill, Wisconsin
April 10, 2015
Batteries
You should tell people the battery 18650 flat top battery does not work in this product!
By david
Midlothian, VA
January 13, 2015
Cutting Edge Technology and Superior Workmanship
I've had this amazing flashlight for about two weeks and I have absolutely no regrets in this purchase. It illuminates a very large area when you switch it on and it has become my favorite because of it's extreme flood light characteristics. Very easy to use and extremely small form factor for this powerhouse of a light.
Pros
Well made, easy to use, stunning light output! It illuminates my entire front yard!
By JP Austin
Austin TX.
January 6, 2015
Missing lanyard and switch difficult to reliably get into modes
I found the lack of the lighted side button to be a real problem. While on, the thing nearly blinds you. You really need to either go by feel or have a lighted side button. This one was promised to be that way, but when it arrived it's a solid button that is stiff and difficult to operate. I have used this in the last couple of days and this thing is impressive with the light output but the lack of the lighted switch really was disappointing. Instructions also mentioned a lanyard and this was not included either.
Cons
Missing lanyard and unlighted balky switch
By herman smit
Rotterdam Netherlands
December 30, 2014
Brightest flashlight in this size ;o)
I bought this flashlight and it made the promise of the brightest flashlight in its size true ;o) It produces an extreme amount of light energy in turbo and lasts very long with its batteries. A small minus is the strange double clicking needed for switching between levels and that you must keep pushing the switch for turbo. The manual says to push 3 times while the switch is off for securing, but that switches the stroboscope on.....Didn't figure it out to secure the on off switch any other way.
Pros
Very solid, reliable and powerfull. Extreme amount of light. (lights up a whole parking)
Cons
Working of the switch. Only (a lot of) floodlight, no beam.
By Richard
Tucson, AZ
December 11, 2014
Mixed feelings about this one....
I had been looking at this light for a while, so when It appeared on sale the price looked much more acceptable and I went for it. I own other Olight flashlights, so I anticipated a high level of satisfaction. As it turns out, that is mostly true. Olight, along with Fenix, Nitecore, are among my favorite light makers because they always manage to exhibit a high level of quality, reliability, and functionality. My selection of current LED light producing wonders numbers high enough to elicit a rather strongly worded suggestion that I might be approaching a domestic limit. Nonetheless, I was eager to see the very high output from the SR Mini, as well as, finally, a quality light with a lighted power button which, cleverly, will indicate a low battery condition. Thus is the promise on this web site, as well as YouTube, and various other sites. My observations about this light are as follows (pros & cons). I should point out that one element of the item as very plainly shown on this site in photos and described in the feature section has dramatically changed. The power button (according to Battery Junction customer service) has been universally changed from a solid lighted switch to a rubber covered switch; only you know what you needs and expectations are, thereby affecting how you feel about the result.
Pros
As promised, the SR Mini sheds a very noticeable amount of light through its diffuse lens in a flood pattern. It is relatively small so it can easily be carried in a cargo or jacket pocket, bag, backpack, etc. The power switch can be used to place the light in lockout mode so it cannot be accidentally turned when stowed away, a common feature on Olight Flashlights these days. This is a simple, straight forward light, but there is one more less noticeable built in feature I do appreciate. It does not employ a separate battery carriage like many lights, but rather has three cylindrical voids built into the case, where you place 3 x 18650 or 6 x cr123a batteries. Less rattling, and fewer potential contact issues!
Cons
After lustily retreiving it from the typical transparent Olight packaging, I had to wait a few days to discover that this light isn't all I had hoped it would be, due to the fact that the batteries I ordered for it still have not arrived, so I had to find some temporary substitutions. The disappointment for me is the result of the unannounced change Olight made (referenced earlier in my comments). The power button is now black soft rubber and I personally find it to be less desirable because I can't easily feel a click, or hear it. This is awkward for me (might not be for others) because of the requirement to quickly click the switch several times to change modes (brightness levels, or induce flashing mode). I have found it significantly more difficult to achieve predictable results, consequently. A brief word about brightness levels...this light is extremely bright, even in low mode, Too much so for me, In my experience, a low mode value of a third of this would be desirable, because of the proximity of trees, buildings, etc. you can be blinded by reflected light. That's just me. The second and most glaring omission is the light in the power switch; because it is no longer a solid button, but a soft rubber cover over the switch. I was told that there was an overheating problem with the lighted button! This was a feature I wanted, thus my frustration and disappointment.There was no prior indication that this was the reality, and I didn't know about it, therefore, until I put batteries in the SR Mini and started looking for the light, so to speak. As stated before, we do not all have identical needs & expectations, so not everyone will be troubled by these observations. Just good to know if you do care. One final comment, concerning the price of this light. For my purposes, it seems to be overpriced by a factor of two, more or less. Knowing what I know now, I probably would not have bought it, even on sale. The market will bear what it will bear. I was told I could get an RMA and send this on back, but I was reading the fine print, and not only would I bear the cost of postage, but there is a 15% restocking, if I recall correctly, so I will probably just keep it. The bottom line is this: it is a good light and worthy of your consideration, as long as you are aware of the factors I have mentioned.
By Edward
TX
December 6, 2014
Nice light!
I just got the flashlight and went online to figure out how to get the modes to work. I had not realized that to get the turbo mode to work, you had to hold the button in. I have been working on getting through the modes via the clicker. cycling through by 2 quick pushes is ...absurd. NOT a dependable way to access them. I found getting the strobe mode even more difficult to start. This UI is one of the worst I've come across. However, it does put out tons of light, and was on sale. I'm hoping I get used to this with practice. I would never ever recommend this as a 'tactical' light if you need the strobe.
Pros
tons of light, small package, nicely machined
Cons
UI is poor. Body could use some knurling for better grip.
By Rkpfinn
Canton, MI
December 2, 2014
Good little flood light
Received the SR Mini Intimidator and couldn't wait to open it and check it out. Looked at the documentation inside, which stated there should be a lanyard included. There was not, disappointment #1. Put Olight 3400 mah 18650's in and fired it up. Puts out a lot of light, will definitely suit my needs for attic inspections, underside of low slope decks, crawl spaces, etc... in a nicely sized flashlight. Handling feels good. However, right out of the package there is minor marring of the bezel, but not that big of a deal. I imagine I'll be adding to them over time. Dissapointment #2 is the switch. The instructions stated the switch is supposed to light up. It does not. I also find the switch to be way too touchy. Very difficult to get the 3 presses of the switch to get to lockout. Maybe with time and use I'll get better at it. With the write up on it, I expected better. Overall, nice light. But the missing lanyard and squirrelly switch are dissapointing.
Pros
Nice styling and size for a ton of light.
Cons
Mine is missing the lanyard that the documentation said should have been included. The switch is a bit sketchy for me and doesn't light up as stated in the documentation included in the package.
By Knork McCoy
Omaha, NE
December 2, 2014
Simply Amazing
This is one of the best and brightest lights I have ever owned. I bought two more for my parents to have. Love it.
Pros
Very bright and long-lasting. I can see my entire backyard as if I have a flood light on..
By Jon
New Port Richey, FL
November 14, 2014
A true flamethrower in the palm of your hand !!!!!!!!!!!!!!
This is my first 18650 torch, but it wont be my last, Absolutely mind boggling output in a floody torch. I walked out in my backyard, which backs up to a conservation area and pressed the button, WOW doesn't ever cover my astonishment this thing is worth every penny. Not that long ago this class of output would have cost three times what it goes for now. It is beautifully constructed and has a very solid feel, nice holster. It should provide many years of service. I love the output of the 3 Olight 3400mah batteries I bought with it.
Pros
A triumph of engineering and manufacturing skill in a rock solid package.......a small star in your hand......
By frank
California
October 24, 2014
not sure if it's 2800 lumens
Very bright lights up everything
Pros
Blinding light in a short distance
By Bobby
Waxahachie, TX
October 16, 2014
Awesome light
This is an awesome light for searching out in the woods, as it lights up a very large area. No need for my big search light. This one fits in the pocket nicely, so it's there when you need it.
By Bob J
Haverhill, Massachusetts
October 16, 2014
One awesome, relatively compact light
I own several Olight flashlights, which is one of my favorite brands and this one is amazing for its huge wall of light from a relatively compact unit. The three brightness levels, bright, brighter and even brighter still are great, then at any time you can press and hold the button for turbo mode and really light things up. You can even go from off to turbo by pressing and holding the button when the light is off. It's an incredible user interface. The double clicking to change modes takes a little getting used to, but it's becoming much easier and since you can pick a mode and at any time instantly go to turbo, it is no big deal. I love this light.
By Terence
Stanwood, WA
October 16, 2014
Floodlight in a pocket
This thing actually out performs my dual 150 watt motion detector security light I have hanging on the house. Takes very little practice to get the hang of it.
Pros
Just an all around good product
Cons
Mine only came with the pronged bezel, I suppose that is to safeguard laying the bulb end on a flat surface while light is still on to prevent over heating.
By Hondo
Oklahoma
August 23, 2014
Bright is an understatement
Last night one of those jackasses with a million watt car noise maker was approaching from 2 blocks away I lit the idiot up and made him turn around and leave. I'm a happy camper GREAT LIGHT! Like a baby cobra small but deadly!
Bright Buys
$12.00

(224 Reviews)

As Low As: $10.86 Ea.

Free Shipping Over $50!

$9.90

(143 Reviews)

Options Available

Free Shipping Over $50!

$40.00

(15 Reviews)

Free Shipping Over $50!
Accessories
$12.00
(224 Reviews)
As Low As: $10.86 Ea.
$9.99
(38 Reviews)
Options Available
$19.95
(14 Reviews)
Olight SR Mini Flashlight - 3 x CREE XM-L2 LED - 2800 Lumens - Uses 3 x 18650 or 6 x CR123A
$119.96
This Item Qualifies For

FREE SHIPPING

Out of Stock
Top