Welcome back! We saved your shopping cart for you:
View Cart
This Item is Discontinued, however these items are available: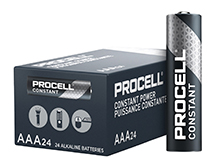 $12.48
(61 Reviews)
As Low As: $10.32 Ea.
Free Shipping Over $50!
Free Shipping Over $50!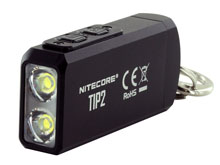 Free Shipping Over $50!
Sunwayman F40A Tri-Color Flashlight with Diffuser - CREE XM-L2 LED - Red, Blue and White LEDs - 880 Lumens - Uses 4 x AAs
Usually ships the next business day
Description
This simple, medium-sized LED flashlight is great for hiking, hunting, emergency prep, and law enforcement duties. The
Falcon Series
from SUNWAYMAN offers elegant styling and simple interfaces for a smooth and consistent performance time-in and time-out. Multi-colored auxiliary LED's offer a unique versatility to the F40A, making it a well- rounded piece of gear. The F40A, in particular, offers a variety of features that make it rugged, reliable, and ready for action!
Brilliant Lighting
Superior Luminosity
Featuring a CREE XM-L2 LED at the center of the smooth, polished reflector, this light can not only blast out up to 880 lumens on its highest settings, but can throw a beam over 250 yards (230 meters). This makes it great for spotting targets at long distances without having to carry a cumbersome and bulky light. If the 880 lumen Turbo mode is too much for you, just take it down a few notches by using the side switch to select from 500 lumen High mode, 200 lumen Mid mode, 60 lumen Low mode, and 1 lumen Firefly mode which can run for 450 hours. That is over 18 days straight! The additional 12 red and blue LED's provide night vision preserving light and blood trail tracking capability for you avid hunters out there.
Fine Design
Quality
Made from anodized aerospace grade aluminum alloy which resists scratches and abrasions, this light can withstand the harsh impacts of a soldier in battle. The ultra-clear tempered glass lens allows for a pure beam that shines as bright as the sun. Tail stand capable, this light can stand up like a candle for hands-free area lighting when camping. Additionally, electronic reverse battery protection will protect the internal components from improper battery insertion. Last but not least, this light has earned the IPX-8 dust and waterproof rating that so many lights on the market strive for.
Features:
Smooth polished reflector for optimal beam distances
Made from aerospace grade aluminum
Military specification Type III hard anodized
Ultra clear tempered glass lens for clear beams
Constant current circuit for constant output
Electronic reverse polarity protection
IPX-8 dust and waterproof
Specifications:
LED: CREE XM-L2
Runs on: 4 x AA batteries(batteries NOT included)
Output mode/Runtime:

Turbo: 880 lumens/.05 hrs (reverts to High mode after 3 minutes)
High: 500 lumens/1.6 hrs
Mid: 200 lumens/5 hrs
Low: 60 lumens/13 hrs
Firefly: 1 lumen/450 hrs (18.75 days
Red LED: 28 lumens/11 hrs
Blue LED: 20 lumens/15 hrs

Peak beam intensity: 13,200 cd
Maximum beam distance: 754.6 ft(230 m)
Dimensions:

Length: 4.25" (108mm)
Body Diameter: 1.53" (39mm)
Bezel Diameter: 1.61" (41mm)
Weight: 6.38 oz (181g) (excluding batteries)
Specifications
Turbo
High
Medium
Low
Moonlight
Lumens:
880
500
200
60
1
Runtime (Hours):
0.05
1.6
5
13
450
Output Modes:
3+ Brightness Levels, Blue, Red, SOS, Strobe
Compatible Batteries:
4 x AA
Batteries Included:
No
Included Accessories:
Diffuser, Lanyard, Spare O-ring(s)
Flashlight Usage:
Every Day Carry
Throw Distance (Max):
230m
Switch Location:
Body
Product Certifications:
ANSI, IPX-8
Brand:
SUNWAYMAN
Warranty:
Battery Junction 30-Day Warranty, SUNWAYMAN 2 Year Warranty
Return Policy:
Battery Junction Return Policy
Primary Material:
Anodized Aluminum
Product Weight:
6.38oz
Product Dimensions:
4.25" (L) x 1.61" (Head Diameter)1.53" (Body Diameter)
UPC:
6952512559030
MPN:
F40A-XML2
Country of Origin:
China
360° View
Just click and drag to rotate view!
Reviews
Brighter than I thought
March 14, 2015
I thought this would be a good light that was fun to use. I was surprised how to my naked eye it was brighter than the Nitecore EA41 2015 edition. I also love the lumen settings. The 200 lumen range is my favorite for regular use. It's just bright enough without going overboard but the UI makes it very easy to switch to the levels.

The diffuser is the most unique and effective I have ever used. Even on the 200 lumen level it easily lights up a room like a lantern. This is the best 4xAA flashlight I have ever used. My previous favorite was the Fenix LD41 but I cannot put that one in my jacket pocket.
Pros
Lumen level options
Brightness on highest level
Beam Pattern
Diffuser
Size
Battery Life (I use the lock out feature between use)
Cons
Buttons could be placed slightly farther apart.
Awesome
November 11, 2014
Love the light, great service, and fast shipping
If you can only have one ......make this the One !
October 31, 2014
Compact, Light Blaster in turbo mode. Built in red and blue leds great for night vision or trailing wounded game.
Cons
learning how to do everything learning curve.
By SpaceCadet
New York, NY
I coulda' been a contender...
October 21, 2014
There's no such thing as the perfect flashlight. It varies by person and usage. For my particular use, I wanted something powerful that used AA batteries (rechargeable, of course). I was not concerned with EDC. This is much too thick for carrying in your pocket. You'd certainly get looks if you did. Nor was I after a tactical light which this clearly is not. I also didn't want a light that required bezel-turning to access modes. I wanted everything done via the buttons. I bought this primarily for use in the home and car or for camping and traveling. Once I had decided that I wanted a light in this format, I quickly narrowed my choices down to two models. The other one was a bit brighter and threw a beam twice as far. What sold me on this one was the terrific Firefly mode. I think EVERY light should have a Moonlight/Firefly mode.

First, what I like about the light. As mentioned, the Firefly mode is great. Just enough to find your way or light a dark room without disturbing others or calling attention to yourself or disrupting your night vision. You can get up to 450 hour of use on this mode. It's probably the mode I use most often. I also like that I can get directly to this mode with the light on or off. It has a nice disorienting Strobe mode that you can also get directly to. There's the Turbo mode in case you're Bruce Willis and need to help land a plane in a snow storm. Another feature or novelty that sold me on this model are the blue and red LEDs. The red are useful as they're brighter than the Moonlight mode but will also allow you to maintain your night vision. The blue are fun if you have a black light poster. There's a Police mode which alternates red and blue while flashing a white strobe. This could be useful if your car breaks down though I suppose it could be abused by someone trying to impersonate a state trooper. While this light could have been much more of a thrower, I felt the compromise was worth it for the colored LEDs. The light will remember the last mode for both white and color modes separately. The light feels good in the hand and I like the buttons.

While I feel that I absolutely made the right decision going with this model for my needs, there are several things about it that could be improved. Though the beam is clean, there is a definite hint of purple. I'd love to see a high CRI version or at least a more neutral tint. I'm not crazy about the spacing between the brightness levels, specifically, I wish the Low mode was lower. I'd have preferred 10 lumens. For example, I got a splinter while camping. The low mode was too bright. Fortunately, I had my high CRI EDC light too. I also prefer the order of the brightness levels to go from low to high. This is the opposite. As mentioned, you can get directly to Firefly and Strobe modes yet you can't get directly to Turbo mode. You should be able to double-click the Mode button for this. Sunwayman touts the blue LEDs as being useful for detecting blood stains at night. While that's an unlikely scenario for me and I'm not into CSI, they're being a bit disingenuous. The implication is that this mode will illuminate bodily fluids. It will not. I had high hopes for this mode. I wanted to be be able to check the cleanliness of hotel rooms. I wanted to be able to detect mouse urine. I go to southern CA every year and have come very close to stepping barefoot on scorpions so I was hoping this would illuminate them. And of course, it would be nice to check money and credit cards for hidden security features. It will not do any of these things but it does make my neon guitar strings light up. Rather than having 6 red and 6 blue LEDs, I would have opted for 4 red, 4 blue and 4 UV. These changes would have made this the closest thing to the perfect flashlight for me.

Other misses: Sunwayman does not include a holster with this model. I can see no reason for this glaring omission. The holes/slots along the base are too narrow. While you can use the included strap which is not one I'd rely on, the slots are too narrow to use a small key ring to attach a heftier strap to while still allowing it to tail-stand.

Battery Junction ROCKS!
Q&A
Richard
from Morton Grove, Illinois asked:
April 5, 2014
Does this flashlight have a memory mode feature?
1 Answer
Yes, the F40A does feature a memory mode function.
Submitted by:
Customer Service
on April 7, 2014
Bright Buys
$1.15

(254 Reviews)

As Low As: $1.05 Ea.

Free Shipping Over $50!
Accessories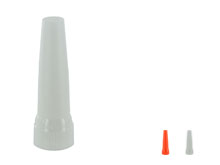 Free Shipping Over $50!
Sunwayman F40A Tri-Color Flashlight with Diffuser - CREE XM-L2 LED - Red, Blue and White LEDs - 880 Lumens - Uses 4 x AAs
$89.90
This Item Qualifies For

FREE SHIPPING

In Stock
Top