Welcome back! We saved your shopping cart for you:
View Cart
TerraLUX / Lightstar Corp. MiniStar31M-EX LED Conversion Kit for 4-6 D Cell MagLites up to 1000 Lumens (TLE-310M-EX)
Click to Enlarge Image
Please note: This item is not eligible for any promotions or coupon codes.
Usually ships the next business day

Battery Junction 30 Day Warranty
Every Order Ships Directly From The United States
Authorized Dealer For All Products Sold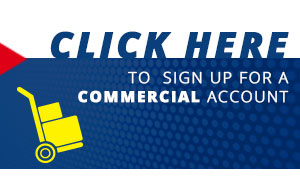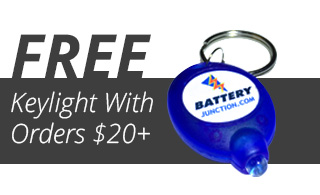 Description
TerraLUX TLE-310M-EX MiniStar31M-EX Conversion Kit for 4-6 D Cell Maglites
The TerraLUX TLR-310M-EX is the World's brightest upgrade for 4-6 D cell Maglites! Turn your Maglite into an amazing search light that will trump anything in its class! Lightstar Corp. has revised their popular TerraLUX TLE-300 design with a new and improved upgrade. The MiniStar31 now outputs up to 1,000 lumens and has a selector switch so you can choose whether you want it to operate in single mode or multi-mode.
Single-mode has typically been the preference of police officers and tactical users that want momentary light with full brightness when they need it. The Multi-mode has traditionally been favored by outdoor users, such as campers and hikers where the lower brightness levels can greatly extend battery life while still giving off suitable levels of light. Now you can choose either mode by using the selector switch on the upgrade.
The MiniStar is easy to install; it's as easy as changing a light bulb!
This upgrade only works with incandescent Maglites and NOT LED MaglitesFeatures and Specifications:
Fits MagLite® 4-6 D-Cell flashlights (Does NOT work with C-Cell flashlights)
Multi-mode function: (High/Medium/Low), user configurable to single mode via a switch on the side of the module
Electronically regulated for constant output
Extended battery runtime compared to using regular bulb
Approximate runtimes:

2 hours on High (1,000 lumens)
6 hours on Medium (500 lumens)
37 hours on Low (<100 lumens)

Save money: stop replacing bulbs
Includes LEDSense® thermal management for maximum light output and reliablity under the most extreme conditions
SKU: TLE-310M-EX
Does this fit my Maglite?
Not sure whether or not this upgrade will fit in your Maglite? Simply refer to
this illustration
to determine if the upgrade will fit your flashlight!
Reviews
63% Recommend this product
(
12
of 19 responses)
By Doug Davis
Garland, Tx
July 3, 2017
not quite
Very bright, but can't focus the beam
By Steve
Harrison Twp, MI
September 28, 2016
A Real Step Up For Your Maglite
The TerraLUX MiniStar31M-EX LED Conversion Kit works as advertised and is a big improvement over the stock Maglite output. The only downside is cost, you can buy a better flashlight for the same, or less money; however, if you are like me and cannot bring yourself to throw away the old Maglite, upgrade it with the Ministar31M-EX LED. I converted a 2 D cell maglite with this unit and a pair of Titanium Innovations Battery Adapter that Converts 3AA Cells to 1D size - in SERIES and outputs 4.5V; it works great. Now I am going to upgrade my dad's old 4 D cell light with the Ministar that arrived yesterday.
Pros
Greatly improved light output
By Denny
Crestline Ohio
July 15, 2016
Nice conversion
I have 2 of the 4 D cell Mag-Lite units. When the Terralux conversion kit arrived I tried it in one flashlight and it did not work. When I tried it in the other flashlight it worked. There was a slight difference in manufacturing of the 2 flashlights. I like the multitude feature that saves the batteries when full brightness is not needed. In the full brightness mode I could see clearly over 100 yards away.
Pros
Bright, works well, easy conversion, continue using my old flashlight.
By Dwain J
Aroma Park IL
May 6, 2016
terra lux
Great addition easy to install lights up big area
Cons
Cost to much would be a 5 star if didn't
By Christopher
Parksley, VA
April 14, 2016
Makes a "Light Bazooka!" out of your old 6 D cell Mag Light
This is incredible! This was the first really, really bright light set up that I had and it breathed new life into an old, dim (in today's standard) 6D cell Mag Light. It's a Flaayayayam Thrower, Baby (umm, that's an old line from a J. Geils Band hit from when 6 D Mag Lights were "state of the art", sorry...) These are WORTH it for what the do for an old Mag Light.
Pros
Allows updating of an old classic
Cons
They are not exactly giving them away (but they are worth it)
By Shawn
Wisconsin
April 9, 2016
Awesome upgrade
Easy to install, a lot brighter than standard bulb. Took an old flash light and made it a lot better. Worth the price
By Nathan
Fenton, MI
December 27, 2015
New Light
I am happy with the revitalized light. It makes these lights usable again.
By Eddie
pennsylvania United States
September 7, 2015
great product...fast shipper
Very fast shipper I would definitely purchase from you guys again
By Gerardo
Hirmigueros, Puerto rico
July 16, 2015
Wall of light
Great upgrade for an old 6D maglite, on low and medium it sounds, the pw could be better no sound when in highy, projects a wall of light to 75 meters easy, great to blind anyone short to mediun range
By TW
Sonoita, AZ.
July 14, 2015
TeraLUX 1000Lumen Conversion
Works great and really throws the light! I initially had a bit of difficulty installing the unit, but after re-reading the instructions a couple of times (especially step 5) it finally became clear that the unit has to be lightly screwed into the flashlight and is not just a drop in unit!
By Giulio
Rome, Italy
March 16, 2015
A great LED replacement for 4-6 D Cell MagLites
Great and easy replacement.
Pros
Very easy use and great functionalities: if left in the default auto mode, at each click the torch cycles the three power levels.
Cons
Just a couple of minor issues: on my 6D I had to figure out that I had to manually pull a bit the former fitting of the lamp since it was retracted and the replacement could not reach the thread; eventually the fitting of the replacement and the fitting of the MagLite head had to be fine-tuned to have the contacts working properly.
Good product
Works well, good light output, saves battery life. Just make sure you follow the installation instructions.
Pros
Brighter than bulb & longer battery life.
By Ozgeardo
Australia
December 8, 2014
I need one of these for each of my 4D+ Maglites
I bought one of these quite some time back, plus a few of the earlier 500 lumen & mag charger versions. Now that I see Battery Junction also sell the "Bust O Caps" and I can re-purpose many of my old 4D mags I think I will get some more in the near future.
Pros
Perfect complement to an awesome piece of vintage equipment that is often lacking in the modern lumen stakes. Sure you can get more lumens in smaller lighter (even cheaper) package now days but can you use a smaller unit to defend yourself - smash a window - use as a lever - chock a truck wheel and all the other things I use and abuse my Maglites for (other than light). Love my upgraded Maglites.
Cons
A bit pricey but at least provides a new purpose for my old Maglites. You must have the correct vintage Maglite, it needs to have a "D" at the front of the serial number. Some of the later Maglites also may not accept but all mine with the "D" in the serial number take these upgrades.
Lights the night!
My 4D cell from 1990 likes this so well it lights up the night with joy! And I love it.
It works on bi-pin Maglite
I give this 4 stars as an initial rating. I gave it to my dad for Christmas. He has a 4D Maglite with the newer bi-pin bulb. It does work, you have to unscrew the collar that holds the new bulb. To change modes I have to double-click when it\'s on. I find medium to be a too high, but overall I like it.
By Paul
September 24, 2012
Doesn\'t Fit New Maglitesl!!!
I purchased this kit to use in my older 4 D-cell Maglite only to find out that the kit doesn\'t fit my old light. Okay fine, that light is from 1980 - the dimensions have changed slightly since then. So, I went and bought a brand new Maglite - well, the new ones have Xenon bulbs that don\'t screw in at all, but have two tiny pins that fit into two tiny holes where the socket used to be - nowhere to screw in a bulb, no way to retrofit. AAARGGH you\'ve got to be kidding me!!! BUYER BEWARE, THIS THING ONLY WORKS WITH OLD HALOGEN MAGLITES, BUT NOT TOO OLD!!! Returning this item.
Nice improvement
Now have three MagLite 3D flashlights. Using these bulbs; TerraLUX - MiniStar31M-EX - Very bright TLE-300M-EX TLE-6EX MiniStar5 All lights are powered by 14500 Trustfire Li 3.6volt batteries. @ 10.8 volts total. 900ma batteries. Two of the lights have (3) 2AA to D adapters - Plastic with 6 cells total.@ 1.8 amp. The 31M unit has a custom 9AA adapter, paralell config., @2.7 amp and very nice. Not cheap like the plastic adapters and I think well worth the price. Well built. I use a bulk charger on that one. Ordering another MiniStar31M-EX for a friend now. (had to have one after he saw mine :))
By Eric
December 24, 2011
Came just for Christmas
Ordered the 18th december. Got an email as it wasn\'t in stock. Has been backordered to the 23th. Finally the 21th it has been shipped and came at home today. First impression. I saw that the packing was cut and then sellotaped where the connexion is. I guess batteryjunction done it for verifying the led upgrade was fully working. Good point. Heard about the fact that there was a possibility of lacking heat compound underneath the leds. This isn\'t the case. Works well in a maglite 6D with 2200 mAh NIMH Duracell cells. Current drive is around 2 A for high, 0.9 A for med and 0.1 A for low output. These batteries can handle it. This does a maximum consumption of around 16 watts max. For the light in itself. It\'s quite powerful. Will once compare it with the Fenix TK41 of a friend. From now I can only say the spot is larger there than on the TK41.
By D Ray East
December 3, 2011
Finally Finally Finally
I got to see one today! I am impressed I have a 700/600 6cell D size light. I was so happy to finally get a chance to see one today. I was not sure if the difference between 600 and 1000 would even show up during the day time but it does and if it does during the day I know what will happen at night. Dang I am impressed big time.. dray I bought one does that say something. and I still have my 700 lumen one around, so I bought another maglight to go with it.
Q&A
Dave
from Hudson, FL asked:
November 24, 2014
Can the mode be changed without taking the flashlight apart and moving a selector switch?
1 Answer
No, it must be removed in order to change the setting.
Customer Service
on December 29, 2014
Håkon
from Norway asked:
November 21, 2014
Will this ship to Norway?
1 Answer
Yes, we ship to Norway.
Customer Service
on November 24, 2014
Ming
from Tucson asked:
September 21, 2014
Is there something like this for 3 D cell MagLite?
2 Answers
Customer Service
on September 22, 2014
You can use this upgrade in a 3D mag or even a 2D mag as I have but you need to put together a custom battery configuration to get required voltage. If interested read the many things that can be done on Candle Power Forum. If not then stick with something simple.
Ozgeardo
on December 8, 2014
from Australia
Bright Buys
$7.43

(145 Reviews)

Options Available

Free Shipping Over $50!

$21.50

(15 Reviews)

Free Shipping Over $50!
TerraLUX / Lightstar Corp. MiniStar31M-EX LED Conversion Kit for 4-6 D Cell MagLites up to 1000 Lumens (TLE-310M-EX)
$59.99
This Item Qualifies For

FREE SHIPPING

In Stock
Top