Welcome back! We saved your shopping cart for you:
View Cart
TerraLUX / Lightstar Corp. LightStar 100 Lumens Flashlight uses 1 x AA batteries (TLF-1C1AA)
Click to Enlarge Image
Please note: This item is not eligible for any promotions or coupon codes.
Usually ships the next business day

Battery Junction 30 Day Warranty
Every Order Ships Directly From The United States
Authorized Dealer For All Products Sold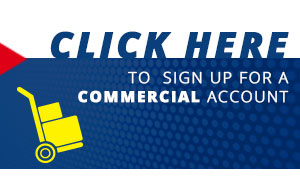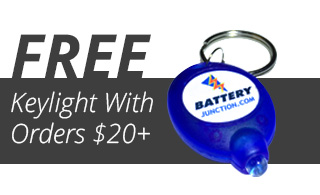 Description
The TerraLUX LightStar series has proven to be one of our most popular lines of LED flashlights. Their simple, intuitive design, user interface, solid construction, and output make them a great buy for just about anyone. The LightStar 100 is the single AA option in the series which lives up to its predecessors in every regard.
The Black finish on the LightStar 100 is simply incredible, resistant to scratches, wear and tear, and sleek. The LightStar 100 makes the perfect gift in more ways than one. AA batteries are easily accessible, you can find them anywhere, and everyone is familiar and comfortable with them. But the LightStar100 is miles ahead of most store bought flashlights, anyone is sure to be impressed and you can rest assured that you're giving them a quality light.
If you're looking for a single AA flashlight the LightStar 100 should be at the top of your list. Only four inches in length and less than one inch in diameter, the LightStar 100 fits comfortably into the pocket or purse for Every Day Carry purposes. 100 lumens of blinding light offer more than enough illumination for most situations, particularly on an EDC that you'll use very frequently, but usually for non-demanding tasks like getting from the driveway to the front door, or looking for your lost keys. The all aircraft grade aluminum body makes the LightStar 100 incredibly durable and reliable. This package includes a belt holster, detachable pocket clip, comfortable wrist lanyard, and AA battery so your LightStar 100 will be fully functional the moment it arrives at your doorstep.
Features and Specifications:
Uses 1 x AA battery (Included)
2 brightness levels plus strobe
100 lumens high with 1 hour of runtime
50 lumens low with 2 hours of runtime
100 lumens in strobe mode
click the tailcap switch for on/off (no momentary on)
tap the tail switch lightly (from the on position) to change modes
lightweight, high strength aircraft-grade aluminum body
state-of-the-art led gives a powerful beam with a bright center spot
electronically controlled for more consistent light output
runs on a standard single AA alkaline battery
measures 4" long with a 0.9" head diameter
weighs 3 ounces with battery
includes belt holster with top flap and velcro closure, pocket clip, wrist lanyard and battery
1 year limited warranty through Terralux
Specifications
Turbo
High
Medium
Low
Moonlight
Lumens:
100
100
-
50
-
Runtime (Hours):
-
2
-
8.5
-
Output Modes:
Dual Brightness Levels, Strobe
Compatible Batteries:
1 x AA
Batteries Included:
Yes
Included Accessories:
Batteries, Holster, Pocket Clip
Flashlight Usage:
Every Day Carry
Switch Location:
Tailcap
Brand:
LightStar Corp.
Warranty:
Battery Junction 30-Day Warranty, Terralux Lifetime Warranty
Return Policy:
Battery Junction Return Policy
Primary Material:
Anodized Aluminum
Product Weight:
3oz
Product Dimensions:
4" (L) x 0.9" (Diameter)0.9" (Head Diameter)0.9" (Body Diameter)
UPC:
089705800028
MPN:
TLF-1C1AA
Country of Origin:
CN
Limited Lifetime Warranty
TerraLUX warrants the LightStar100, LightStar180, and LightStar220 LED flashlights purchased after September 1, 2010 to be free from defects in workmanship and materials for the lifetime of the original owner. We will, at our option and discretion, repair or replace the flashlight, or provide the necessary user-installable replacement components. Product may be replaced with an alternate model if the returned model is no longer in production. This warranty does not cover battery replacement or damage to a flashlight caused by drained, leaking, or defective batteries, nor does it cover damage caused by misuse, abuse, neglect, or products altered from their original state. Accessories such as holsters, wrist-straps, and clips are not covered, whether included in original purchase or not. To request a warranty form, email Info@terraluxcorp. This warranty is in lieu of any and all other warranties, expressed or implied, to the extent allowed by applicable law.
Reviews
30% Recommend this product
(
6
of 20 responses)
By Enrique
Houston, TX
November 2, 2017
Great flashlight that won't break the bank !!!
I bought this flashlight back in 11/2011 and it is very well built and has been great. I passed this flashlight to my youngest son when he wanted a flashlight to keep in his gun bag. It has two modes and it has been dropped numerous times and has never failed to turn on. We use Eneloop batteries in our flashlights and we don't have to worry about leakage. This is a great flashlight that will last. A definite thumbs up on this one.
Pros
Economical and built to last a lifetime.
By Mark
Burleson, TX
June 15, 2016
Good EDC light
Decent runtime with acceptable output. Handy and small enough to always carry. Beats the heck out of stumbling around in the dark.
Pros
Small Uses one AA battery Bright enough
By Ranger Bill
Los Angeles
December 17, 2015
Not So Small. Not So Bright.
Maybe I'm spoiled, but 100 lumens seems pretty dim, especially outdoors. There are smaller, much brighter lights for not much more $$.
By Fenryr
USA Maryland
September 21, 2015
Excellent little light!
This little wonder is severely underestimated! PLEASE NOTE: This review refers to the Lightstar 100 with the flat lens; THIS IS THE ONE I ACTUALLY OWN. Supposedly the one being sold has a different lens design; anyways, if you happen to have or get the one with the flat lens, I highly suggest you hold on to it; because you might not see it again! Here's the bottom line: this flashlight is rated in the description as running for 1 hour on high mode and 2 hours on low mode. However, my personal tests with a properly broken-in Eneloop Pro NiMH yielded the following results: HIGH MODE: 9 & 1/2 HOURS DOWN TO ABOUT 10 LUMENS LOW MODE: 14 & 1/2 HOURS DOWN TO ABOUT 6 LUMENS As you can see, this is far more then what this baby is rated on its description. PLEASE NOTE: These tests where done with a properly conditioned NiMH battery. I have NOT done this tests with any kind of alkaline battery because there's a reason as to why some refer to alkaline batteries as alkaleak batteries! I personally had even so-called brand name alkaline batteries leak in my electronic devices; the point being is, I didn't want to chance it with this great little flashlight! Oh, I almost forgot to mention that this baby stays cool as a cucumber even when run straight on high mode; this is very important for many reasons that I won't go into; suffice to say, that if you are reading this, you probably already know them.
Pros
*Superb run times *Stays cool even when run on high mode *Super compact *Solidly built *Can candle stand
By TC
Southern California
March 10, 2015
Nice EDC
This light is small and very bright for a 1AA torch. Runtime is longer than most its size and both high and low modes are of good range.
By David
Macomb mi
December 25, 2014
Bright light
This is a solid escape light however you can't simply turn it on/ off without cycling on/off through each mode. For me this is a deal breaker on a simple EDC.
Cons
Can't turn light on/off without cycling through all 3 modes.
By Daniel
Phoenix, AZ
September 9, 2014
Great gift for my Mom
I previously bought an Olight flashlight from Battery Junction and was very happy with 300 lumens, but only use it at 70 lumens anyway. So, I figured 100 lumens should be fine for my Mom. She seems to really like it.
By Mike
Oregon
May 3, 2014
Worth every penny
I have had this light a few years now and it has not been off my person the whole time. The battery lasts longer than rated and for the price, you can't beat the performance. I got it because I wanted something that uses more economical batteries and I admit it has replaced my Surefire G2 for 'on my person' EDC. I still have my Surefire in my briefcase, but the TerraLux is on my belt all the time. My wife says I can't sleep with it, but it is by my bed at night. I trust it that much! Well done TerraLux!
Pros
Built like a tank and uses inexpensive AA batteries
Cons
Cons don't like it. LOL
By CalicoJack
November 22, 2013
Changed lens
Replacing a light I gave a partner. They used to have a flat lens but changed it so there is an indented dimple in the lens. I can see this gathering crap and being difficult to clean
By Brian in MO
February 4, 2012
Nice Light
Not a bad light for the price, feels very durable. I do wish it came with a better sheath though.
By Jim in NH
January 21, 2012
Very impressed
I got this along with a couple 300\'s to add to my 220\'s that I already have. This light is very impressive. Nice tight spot beam and very bright.
By Richard Stockmn
December 8, 2011
A Fistful of........
.......Brillance!
Nice light!
I have a few too many flashlights, both the show type and the working type, this one fits nicely in the second catagory. Solid build quality, very bright and only a few imperfections. The light projects a defined spot with good throw for 100 lm. There are a few rings and artifacts with acceptable spill, the spot is a bit off center. You really won\'t notice when using the light unless you\'re pointing it at a wall. I\'d prefer the low setting to emit less light for the sake of battery life, it seems like much more than 50% or the high setting. Speaking of battery life I have to agree with the previous reviewer, this light is under rated. With a new, properly conditioned 2600 mAh NiMH battery I have just a few ticks over 3 hours on High then the light switched to the low mode (or something that looked like it). After that the light continued on but wouldn\'t switch to any other mode (high or strobe). After more than 4 hours I gave up and recharged. I got the same results a second time. The switch is a reverse clicky and has a somewhat strange feel, the forward click is a little understated, maybe it\'s me. It will tail stand. Overall a great light, even if the price were higher. I\'m a fan of Terralux flashlights, not as nice as the elite LED lights but bright, durable and well designed at a fraction of the price. Keep it up!
By Keith
September 25, 2011
excelent!!!
They under rate this little light in the description. It says one hr. on a single batt, i was able to run it on high with very good light for three hrs + ona cheap harbor freight rechargable then it just shut down without damaging the batt. i am now past three hrs. on low setting with no sign of dimming at all. it says two hrs. on low but it appears this thing will go well past four hrs. with ease. it produces no heat with a great user interface. LOVE this little light!!! it runs over twice as long as reported with absolutely no dimming through the whole run time. Very impressive!!! SIX STARS!!! Ps- as i write i am now at four hrs. on low with no dimming at all!
By LED Addict
September 13, 2011
Favorite Primary Carry
This is my favorite every day carry light. Light weight, excellent battery life, sturdy & water resistant. Carry 1 extra AA for a weekend camping trip and you are set if you back off of the high setting when not needed.
By Centuriun
May 13, 2011
Simply Awesome
I purchased this little torch over a month ago after seeing it on sale. To my amazement this little light delivers. Very powerful bean of light. It gives the impression you\'re holding a mini light saber, no kidding. One thing though, unlike other other Terralux products, this lights projects a \"hot spot\". Another plus is the fact that you don\'t need to fully click in between modes. Just click it once, and then \"soft click\" to each mode. Way to go Terralux on this magnificent product and thank you BJ to make it affordable.
By DRAKEDROPPER
March 23, 2011
AWSOME!!!!!!!!!!
THIS LIL LIGHT IS THE BEST BUILT AND BRIGHTEST LIGHT I HAVE EVER SEEN FOR IT\'S CLASS AND PRICE. YOU WILL NOT BE DISSAPOINTED.
By Shao
December 14, 2010
Very underrated.. even unheard of unfortunately...
I gave this light away as a Christmas gift last year and it\'s still going strong. I was very impressed with the build and beam quality upon inspection and was a bit sad to have to give it away. It sees daily use from its owner who regularly reminds me of how awesome it is. Would be fairly easy to mod if you want something with more oomph than a P4.
By TLK914
November 20, 2010
1.5 years, still going
Very decent little pocket lamp. Its HEAVY compared to most single cell aa/aaa lamps, which is actually good because most are so light they become easy to drop and are generally flimsy and last only a few months or a couple of drops (the 10-15 dollar crowd). I use this light for auto repair because its easy to grip with the thick klingon-knurled body, very bright with a nice center spot for close work. Also runs much cooler than most in its briightness class which is nice because at times I have to hold it in my teeth to free up hands...a hot light doesnt work well for that! :)
By Justin H
July 31, 2009
Some bang for your buck
Decent little carry light for only $25. The light has a shallow, probably smooth reflector. The lense has some sort of mirrored finish to it. Beam qaulity isnt as good as my Fenix LD10, but the Fenix does cost twice as much. But the beam color is a little whiter than compared to my Fenix LD10. Strobe mode is also slower than those on Fenix lights, wish might be a good thing. The clip seems strong too, doesnt rattle at all. This light doesnt feel flimsy or poorly built either, which I was fearing a little because of the low price. Wish it had an OP reflector and wish the strobe was the 1st or 2nd setting, not 3rd. Kinda dumb to give a flashlight a strobe mode and make it the last setting. Side note: the flashlight is gray not black like it looks in the picture, though the clip is black, and it has a blue clicky.
Q&A
There are no questions or answers for this item.
Bright Buys
$7.43

(145 Reviews)

Options Available

Free Shipping Over $50!

$21.50

(15 Reviews)

Free Shipping Over $50!
Accessories
TerraLUX / Lightstar Corp. LightStar 100 Lumens Flashlight uses 1 x AA batteries (TLF-1C1AA)
$17.99
&

Free Shipping

On Orders Over $50
In Stock
Top