Welcome back! We saved your shopping cart for you:
View Cart
Titanium Innovations MD-1600L 16-Bay Smart Fast Battery Charger with LCD Display - NIMH AA and AAAs - AC 100-240V + DC Adapters
Usually ships the next business day

Battery Junction 30 Day Warranty
Every Order Ships Directly From The United States
Authorized Dealer For All Products Sold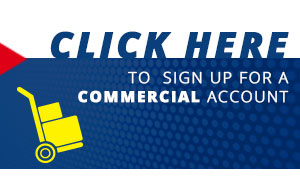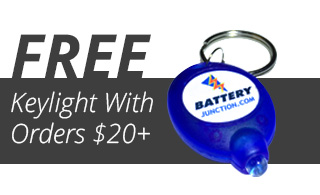 Description
Titanium Innovations MD-1600L
16-Bay NiMH AA/AAA Smart Charger
The ultimate battery charging station
A high capacity charger that is perfect for charging large amounts of batteries, the Titanium Innovations MD-1600L features 16 Bays for charging AA and AAA cells. An LCD status display provides instant information on how charged your batteries are, and an integrated USB port allows you to charge USB devices using stored power. Along with a fail safe timer, thermal and short circuit protection, the MD-1600L is one of the most advanced (and safest) battery chargers available!
Sixteen Independent Charge Channels
More charge channels than any competing charger!
The standout feature of the MD-1600L is its ability to charge 16 Batteries at once, allowing for mass charging of AA or AAA sized batteries. Each charging channel is independent, has a unique LCD indicator and is supported by smart charging technology. Intelligent charging switches the charging mode to trickle when the battery is full, keeping the charge topped off while staying safe. So if you need a charger that can charge a massive amount of batteries all at once, the MD-1600L is the right choice.
LCD Charge Status Display
Intelligent information for each of your batteries
The MD1600-L is outfitted with 4 LCD screens that track the charging progress of each of the 16 possible charging ports. The LCD features an indigo backlight and easy to read results that display as four percentage bars (25/50/75/100%) letting you know how close to finished the charge is. Keeping track of your battery's charge is the best way to maximize your time and energy efficiency.
State of the Art Features:
Backlit LCD indicates charge level
Integrated Battery Conditioning; discharge and charges your batteries at the press of a button restoring your batteries to their optimal condition and eliminating any memory effect.
Micro Pulse Charging ensures the fastest, coolest and most efficient possible charge enhancing battery life.
Genius Battery Protection -beyond smart charging
Negative Delta V (-∆V) Voltage Charge Termination
Fail Safe Timer & Thermal Protection Charge Termination
Short Circuit & Input Voltage Detection/Protection
Reverse Polarity, Alkaline Battery & Defective Battery Detection/Protection
Ready to Travel
100-240 50/60 Hz Autoswitching AC Power Adaptor
12VDC Car Cord
CE & ETL certified. RoHs & FCC Compliant.
Charging Times:
| | | |
| --- | --- | --- |
| Capacity | Type Ni-Mh | 1-16 Cells |
| 850 mAh | AAA | Approximately 4.7 Hours |
| 1000 mAh | AAA | Approximately 5.6 Hours |
| 2000 mAh | AA | Approximately 5 Hours |
| 2500 mAh | AA | Approximately 6.3 Hours |
| 2700 mAh | AA | Approximately 6.8 Hours |
Discharging Times:
| | | | |
| --- | --- | --- | --- |
| Capacity | Type Ni-Mh | Current (mA) | 1-8 Cells |
| 850 mAh | AAA | 200 | Approximately 4.25 Hours |
| 1000 mAh | AAA | 200 | Approximately 5 Hours |
| 2000 mAh | AA | 200 | Approximately 10 Hours |
| 2500 mAh | AA | 200 | Approximately 12.5 Hours |
| 2700 mAh | AA | 200 | Approximately 13.5 Hours |
Please Note:
Picture shows batteries for demonstration purposes. Batteries not included.
Reviews
61% Recommend this product
(
14
of 23 responses)
By Michael in Stoughton
Boston, MA
December 26, 2017
Does it All
This is an amazing unit! Charges batteries effectively. Let's you know when a battery is dead and can not be charged by flashing. Optional feature to completely drain battery before charging. (Will drain and charge automatically) Can't say enough. Best charger I have ever known.
By Bonnie
New Jersey
December 19, 2016
So great, I bought two!
I bought this years ago on the recommendation of another photographer and I have just bought my second one. It is fantastic, my batteries have lived through 30 weddings/year for years now and I have had no problems with them. I like that you can "drain" them when you want to, too. I highly recommend this battery charger.
Cons
nothing, it gets the job done!
By photoman
boston ma
November 24, 2016
does a great job
charges lots of batteries individually compact size well made
Cons
instructions on how to use the green button are not to clear
By Don Guffey
Berlin Center Ohio
October 1, 2016
16 bay AA AAA
Great product. I ran a full bay of AA & AAA NiMH's [mixed] thru discharge/charge cycle. Like the Status Icon to view the charge state. A little confused about the flashing Icon since it can mean several things and not specific what the issue is? May get another unit since I have a lot of NiMH batteries.
Pros
can charge 16 batteries at one time
By sanjay
San Antonio, Texas
June 7, 2016
Fast Charger
This one Is great charger except there is no voltage display. overall great charger.
By Matt
Nashville, TN
March 21, 2016
So far so good---solid charger
I have owned and used the 16 bay charger for a few weeks now and so far so good. It does exactly what it is supposed to do. The 16 battery bays is really important for me as I burn through a lot of AA batteries in my work each day. The Nickel Metal Hydride batteries, like the Panasonic Eneloop batteries, take a considerable amount of time to re-charge, so a charger with so many bays is key to having a useful number of fresh AAs available the next morning. The two USB ports are a very nice addition and I find myself plugging devices into the charger. It was NOT something I considered when buying the unit, but like the feature very much. I have NOT used the 12v car power adapter yet, but expect I shall at some point when traveling for work. I am pleased these folks thought to add it to the package. The charge level meter is useful enough, even though it is not a comprehensive display of data. But then, I do not want to have a conversation with my battery charger regarding what it is doing, I simply want it to provide me with refreshed AA batteries. : )
Pros
Powers up a lot of batteries AC/ DC power options. 16 AA battery bays! USB power ports for other devices Did I mention copious space for batteries?
Cons
Takes up a lot of table top space, the consequence of providing 16 battery bays---a required tradeoff here, but well worth it
By Sean
, Long Beach, NY
February 25, 2016
Set and forget
I've owned this charger for almost 5 years now. I use it at least once every weekend and it has not let me down. Charging 16 at a time is great when you have a ton of batteries to fill up. Indicators to let you know how full the batteries are and two usb ports, what's not to like! $60 may seem like a lot for a charger, but this one is worth it.
Pros
16 bays, indicator lights
By Patrick
West Seneca, New York
August 22, 2015
Titanium Innovations 16 Bay NiMH battery charger
I really like the convenience of this sixteen bay charger. The Titanium charger is a smart charger, in that it will quickly charge 16 NiMH batteries, always monitoring each cell's re-chargeability on an LCD readout. You can also discharge partially charged cells to refresh them and then re-charge them for better overall life of each cell. The charger also sports 2 USB ports for charging cell phones or i-Pods. All in all the charger is very well built, and it works from a 12 volt system, so you can re-charge your batteries on the go.
Pros
This is a solidly built charger, well worth the investment.
By John
Lake Orion, MI
August 21, 2015
Great product
These batteries work great.
By Peter
Melbourne, Australia
May 7, 2015
Not happy
Thought this would be the last AA charger I'd ever need and was happy to pay the higher price for a quality charger with so many bays. Discharge only works in banks of 4 and often difficult to initiate. As a charger only it worked fine for about 6 months, then things began to fail. A few sections of the LCD battery bars disappeared, shortly followed by the LED back lighting. Replaced with a Nitecore D4.
Cons
Poor lifespan LCD failure within 6 months Discharge cycle only in banks of 4
By KC7TXM
San Tan Valley, AZ
April 7, 2015
I needed a fast charger for a large number of AAs...
This product delivered on my needs. It charges a bulk load of AA cells quickly. It does everything that is promised, simple and effective. I have had this product for almost 2 years and it works every time we need to charge 16 x AAs at a time.
By Karl
Wichita, KS
November 15, 2014
Great Charger
Use up to 60 receivers headsets for giving tours and needed a way to have 12-16 batteries ready to go as backup in the event we have some dead ones. This is a well-built compact way to do that. I have not used it enough to rate for long time but has done a great job so far. Already thinking about getting a second one.
Pros
Large capacity and with 16 bays, easy to read status on each individual battery.
By Teacher
Minneapolis MN
October 24, 2014
Charges too slowly for a "quick" charger
I teach high school photography and have been using Maha chargers to charge the AA batteries for cameras. I needed a larger capacity charger and the Titanium was highly rated so I bought it. Unfortunately it charges way too slow to be of much use. So far I am averaging 5 hrs per charge. My Maha chargers only take about 15 minutes. I am considering returning the charger as I need something that can quickly charge batteries between classes.
Pros
Can charge 16 batteries at a time
By Michael E. Montgomery
Franklin, TN
October 16, 2014
Smart Fast Charger
If you go through AA/AAA batteries a lot you should consider this 16 bay charger. It is a great value. Quick recharge times, and having the status meter is a real plus. It works great so far on the first few times I have used it. I look forward to using the DC adapter to see how quickly batteries recharge on it. My order was processed and shipped promptly. I would highly recommend the Titanium charger and Battery Junction..
Pros
Rapid charge Charge 1-16 batteries at a time DC car plug
Cons
Have not used it long enough to find any
By Rick Doyle Photography
Kapolei, HI
September 11, 2014
Great Charger
16 bay battery charges individual cells a plus, readout on charge status a big plus, lets you know exactly where your batteries charge status is.
By Terry
Auburn, Maine
June 24, 2014
Gets the job done
Very happy with this, and I can't find a AA charger this big anywhere else
By Chris
December 31, 2013
Good charger
This is a good charger that can charge 16 AA or AAA cells simultaneously. The directions are not so good. The \"discharge\" button is not labeled. They don\'t mention that discharge is by bank of 4. They say in (C)4 that \"... and displays the battery capacity....\" Perhaps, but the capacity is display by the 4 block icon, and not by mah or other numerical indication. They are also unclear if the discharge function is limited to 8 batteries, or all 16. (I tried 16, it worked.) It does function though, so if your goal is to charge batteries (and not analyze them) it\'s a fine charger.
By Andrew
December 3, 2013
preferred charger
We have this and 10 bay charger the batteryjucntion sells. This one is better. Its battery meter function lets you check batteries to see there level of charge so you can decide which ones you can use, which ones need a few hours, and which ones need all night. We use 96 batteries at a shot and have charging space for 48 of our 300 AA batteries.
Better chargers on the market
This charger would be one of the best on the market if it wasn\'t for the long charge times 6 hours for 16 batteries is ok but when you can charge 16 in 2 hours with other chargers now that is great. look forward to seeing if they get the charge times down
awesome
got this charger along with 16aa and 16 aaa tengergy\'s with the battery combo deal battery junction had going on, awesome charger. 2 usb plugs located at the bottom to charge other usb devices, batteries come cool off the charger when fully charged. highly recommended!!!
By Dennis
November 3, 2012
Fast way to charge many batteries in a panic
Given the political situation, I realize that we could get rolling blackouts with only a few hours of electricity at a time. This means requiring a device that can recharge many batteries at once. In a storm, likewise, there is no time to be waiting for one set of batteries to charge before putting in the next, because the lights could go out before the second set is done. Along comes this fine charger. Like its big brother that can charge C, D, and 9 V batteries, this has the ability to charge full loads of batteries, each with different charge still in the battery. I appreciate that I can slam 16 batteries into the charger at a time and charge up enough AA batteries to power multiple lanterns and flashlights, along with several back-up sets of batteries in case of a longer blackout. I already got one in plenty of time for Sandy, and I am ordering another one because we could get another 1973-style oil embargo if we get another war with Iran. That would mean rolling blackouts all the time, not just for a storm, and possibly only a few hours of time to charge 40 or 50 batteries. And now I will be prepared for that.
By A Fritz
August 18, 2012
Best Charger On The Market
You can charge or refresh AA and AAA batteries 1 to 16 batteries at a time. It has a simple LCD display and no voltage %\'s at all.Yet,my batteries have lasted longer than ever since the refresh this charger gave them. I really do not need the voltage numbers,if my batteries now exceed my expectations after a charge. The best charge on the market,excellent build quality and value. Oh,did I mention the 2 USB\'s outputs on the front.
By Devon Reed
March 23, 2012
Awesome - just what I needed!
Awesome charger. Works great. The only other chargers that were even close in capability cost 2 times as much and didn\'t offer as many features or offer more features but only charged 1/2 the batteries. This charger offered me the perfect combination of features (love the charge indicators and refresh feature) and value. Super fast shipping too. Don\'t hesitate to buy this item from Batteryjunction.com.
Q&A
e C
from Vegas asked:
August 5, 2014
Is this ok to use with the Rayovac Rechargeable Plus batteries?
1 Answer
Yes, Rayovac Rechargeable Plus batteries are NiMh and are compatible with the Titanium Smart Charger.
Customer Service
on August 5, 2014
John Deluco
from Keyport, NJ asked:
June 17, 2014
Does this charger charge by set time or does it charge by sensing when battery is fully charged and then go to trickle mode? Also can I leave batteries in charger without over charging them if I forget to remove them?
1 Answer
It's a smart charger not a timer charger. It is ok to trickle if left in charger, but ideally if you are not using batteries within a few days don't store in a charger on trickle; remove and store in a cool, dry place; top off charge before use if needed or stored for prolonged periods.
Customer Service
on June 27, 2014
Bright Buys
$12.00

(238 Reviews)

As Low As: $10.86 Ea.

Free Shipping Over $50!
Accessories
$1.70
(22 Reviews)
As Low As: $1.40 Ea.
$0.89
(18 Reviews)
As Low As: $0.79 Ea.
Titanium Innovations MD-1600L 16-Bay Smart Fast Battery Charger with LCD Display - NIMH AA and AAAs - AC 100-240V + DC Adapters
$59.95
&

Free Shipping

On Orders Over $50
In Stock
Top