Welcome back! We saved your shopping cart for you:
View Cart
TerraLUX / Lightstar Corp. LightStar 220 EXTREME 3W LED Aircraft Grade Aluminum Flashlight 2XAA up to 220 Lumens!
Click to Enlarge Image
Please note: This item is not eligible for any promotions or coupon codes.
Usually ships the next business day

Battery Junction 30 Day Warranty
Every Order Ships Directly From The United States
Authorized Dealer For All Products Sold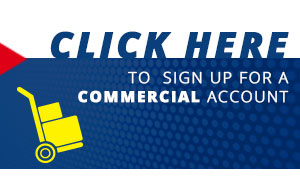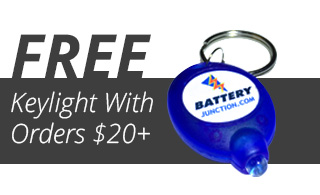 Description
The LightStar series from TerraLUX is a diverse and exciting line of torches that offers everything you want from a light that you'll use every day, but with build standards and outputs that you might not expect from an AA powered light. You might not have thought that your next work light would be AA powered, but you'll want to give the LightStar 220 by TerraLUX some serious consideration. You're getting a light powered by two convenient, easily purchasable AA batteries, that still pumps out 220 lumens of light and 26 hours of continuous use on Low mode.
You have to admire the LightStar series from TerraLUX as so much focus (pun intended) is put into the importance of different beam patterns. While the LightStar 300 offers the wides beam, the LightStar 220 offers a slightly more concentrated beam with a super bright "Hot Spot" which can be useful in tactical situations like blinding an attacker. You get the option to choose the beam that best suits your needs. The LightStar 220 is an all around, well-balanced light that offers everything you need in brightness and durability at an incredibly economic price. This light screams value - just check the customer reviews and see how satisfied the owners of this light are. Utilizing a super simple, tail switch interface, the LightStar220 is fully operational with one hand which is exactly what you want on the job or in a high-pressure survival situation. Simply press the tail-switch for On/Off activation and half press to switch between Low and High. 220 lumens is more than enough light for most situations and 26 hours of runtime on Low mode allows the LightStar 220 to really go the distance.
Built To Last, Built to Work
The LightStar 220's casing is made from aircraft grade aluminum and is water/weather resistant. Don't worry about dropping your light, keeping it away from water, or the elements - this light is designed from the ground up to work. It's rare to find an AA powered light held up to such high standards, but TerraLUX is just the manufacturer to go above and beyond expectations. This package includes a detachable pocket clip, nylon holder, comfortable lanyard, and two AA batteries. The LightStar 220 is a versatile light with the perfect price tag. Take it on patrol, to the construction site, to the shop, or leave it around the house for the whole family to use.
Features and Specifications
Beam Pattern: Medium Spill with Bright "Hot Spot"
Electronically regulated output provides constant and consistent light output
Light Source: 3 Watt CREE LED
Two output modes:

High: 220 Lumens for up to 3.5 Hours!
Low: 100 Lumens for up to 26 Hours!

Dimensions: 6" (L) x .875" (D) (15.24cm x 2.22 cm)
Weight: 5.09oz (144.2g) With Batteries
Reverse click switch tail-cap
Water resistant O-ring seals
Anodized Aircraft Grade Aluminum Construction
Included Accessories: 2 x AA Alkaline Batteries, Nylon holster and attached clip and wrist strap
Specifications
Turbo
High
Medium
Low
Moonlight
Lumens:
220
220
-
100
-
Runtime (Hours):
-
3.5
-
26
-
Output Modes:
Dual Brightness Levels
Compatible Batteries:
2 x AA
Batteries Included:
Yes
Included Accessories:
Batteries, Holster, Lanyard, Pocket Clip
Flashlight Usage:
Every Day Carry
LED:
CREE XR-E P4
Switch Location:
Tailcap
Brand:
LightStar Corp.
Warranty:
Battery Junction 30-Day Warranty, LightStar Limited Lifetime Warranty
Return Policy:
Battery Junction Return Policy
Primary Material:
Anodized Aluminum
Product Weight:
5.09oz
Product Dimensions:
6" (L) x 0.875" (Diameter)0.875" (Head Diameter)0.875" (Body Diameter)
UPC:
089705800027
MPN:
TLF-3C2AAEX
Country of Origin:
CN
Limited Lifetime Warranty
TerraLUX warrants the LightStar100, LightStar180, and LightStar220 LED flashlights purchased after September 1, 2010 to be free from defects in workmanship and materials for the lifetime of the original owner. We will, at our option and discretion, repair or replace the flashlight, or provide the necessary user-installable replacement components. Product may be replaced with an alternate model if the returned model is no longer in production. This warranty does not cover battery replacement or damage to a flashlight caused by drained, leaking, or defective batteries, nor does it cover damage caused by misuse, abuse, neglect, or products altered from their original state. Accessories such as holsters, wrist-straps, and clips are not covered, whether included in original purchase or not. To request a warranty form, email Info@terraluxcorp. This warranty is in lieu of any and all other warranties, expressed or implied, to the extent allowed by applicable law.
Reviews
48% Recommend this product
(
19
of 40 responses)
By Rasbazz
L.A.
October 28, 2016
Nice While I Had Them
I bought two as gifts for a couple friends that were coming into town. I know that they would never get something like this for themselves and if they even had a flashlight between them it would be a cheap piece of junk from a bargan store. But I did open the packages and have a few days to check them out(No way I could resist that temptation). What's cool about that is they were perfectly identical in performance which shows good QC at the mfg and that's something to talk about. No useless modes. Low and High both perfectly usable too. The color temp of the LED in them for my preference taste was a bit on the out of range lower side then the stark white I like. But seeing as I have been thinking of ordering one for myself shows not that far out. Good beam spread too. Very usable for numerous situations. Very bright on high.
By Mark
Burleson, TX
June 16, 2016
It just works!
Great AA light! Solidly built, two modes, high and low. Not a lot of superfluous modes that you won't ever use. Uses 2 AA batteries that you can find anywhere. Puts out plenty of light on high, runs a long time with decent light on low.
Pros
Easy to manipulate and use. Uses 2 AA batteries which can be found anywhere. Plenty bright on high, great runtime on low. Well built. Will fit in a pocket. Inexpensive.
By Brian
Sugar Land, TX
December 26, 2017
Still going - 7 years later
This is an update to my December 19, 2010 review -- I'm still carrying this flashlight daily. Still love it.
By Kerry
New Boston, Texas
March 29, 2017
Best flashlight deal
The lightstar 220 is a very well built, bright flashlight that runs a long time on two AA batteries. It lights up a large area with a very white light. I have used them for years and have given them to family members that like them equally well. TerraLux stands behind their product. I had a switch go bad and they,very quickly, shipped me a replacement. For the money and ease of operation, it can't be outdone.
Pros
Bright, cheap to operate, long lasting light.
By Rick
Houston, TX
December 14, 2016
Great bedside flashlight
I purchased this flashlight to replace an aging Mini Maglite flashlight and it has been great. It has two modes, a high and a low mode, and they both work great. I keep it by my bedside for those moments when you need to light up the night. I don't know if it really has 220 lumens on high but it is very bright and that is all that really matters to me.
Pros
Uses 2 simple AA batteries LED stays white even when the batteries are weakening. Solid construction Simple tail button operation.
By Randy
Haltom City, TX
September 23, 2016
Long term dependability
I'm an EMT on the night shift in a very busy EMS system. In my world, dependability trumps bells and whistles. I've been nightly carrying this TerraLUX light for over 4 years. I use the light in brief sessions-- usually, it may only be on for a couple of minutes or fewer. I love having a simple interface -- bright enough for watching my step in dark alleys, dim enough for patient care without blinding my patients. One of my favorite features of this light is that it always works. I don't know if there's something special about the battery contacts or the way the light is sealed but I've never had it fail to light. It will even provide some light as the batteries become weak.
Pros
Always turns on. Simple to use.
By Al
Columbus, WI
January 22, 2016
Great light
Great light at a great price. I own several and have given them as presents to friends and family numbers!
Best all around 2 AA flashlight
Good run times, high low settings, sturdy construction, good warranty, quality through out, water proof, and uses AA batteries at a very reasonable price. In its price range, it can't be beat.
Cons
Wish it had a tail cap disconnect like the Olight to prevent it from turning on accidentally when packed.
By Marxo
Boston Mass.
November 15, 2015
Terra LUX
This is a very handy and sturdy flashlight. It is very useful for emergencies in your car or home. The quality seems to be superb and the low beam feature is useful to save on battery power.
By Dean Fay
Washington State
October 10, 2015
Great all-around light
I have had mine for three years and it has worked as it should every time. It is usually on me during the winter months when the light fades fast. It has walked me out of the woods multiple times. Yes, there are more powerful lights available, but the compact size and durability really makes this a quality product.
By David
Aurora, CO
May 16, 2015
Great light.
I have one of these for 2yrs and it is sturdy and reliable great output on high and good output on low. Just wish the beam had adjustable focus, otherwise a great all round practical flashlight.
Pros
Takes regular AA batteries Sturdy construction Reliable
Cons
Fixed beam Two modes only Rattles a little
By Aretoo25
East Windsor, NJ
February 17, 2015
Good Houselight
A good flashlight to have around the house when the power goes out or looking for things that go bump in the night. It is solid, feels good in your hand and puts out a dependable beam. I use it with eneloop batteries.
By Frank
USA
January 20, 2015
Good for backup/standby light.
Clearly a very strong housing. Light output is adequate for backup light. The touch sensitive (mode) switch is very nice. The pouch is well designed as well. I removed the clip and the lanyard ring (careful with the O-ring) because I do not needed it, but it is good that they come with the unit.
By james
NE Ohio
December 27, 2014
Terralux LightStar 220
I picked up 2 of these lights for my wife and son to keep in their vehicles. Impressive amount of light from a small well crafted aluminum body.
Pros
AA batteries easy on off switch aluminum case strap and case
Cons
be careful that you do not push the button while putting the lite into the case; I did, and found a dead light the next time I needed it.
By Fenryr
Maryland, USA
December 20, 2014
A Decent AA Flashlight
First off lets get the obvious stuff out of the way, this flashlight does NOT put out 220 lumen(s) on high nor does it put out 100 lumen(s) on low; because if it did then that would mean that many of my high-end led flashlights must be severely underrated! Now that said my estimation based solely on my personal experience is that this flashlight puts out about 160-175 lumen(s) on high and about 50-75 lumen(s) on low. As for the run times I tested it with a pair of Duracell ion core 2400 mAh NiMH batteries, on high it ran for the 3 & 1/2 hours and then I got about 8 more hours on low; then on low it ran for about 22 hours. Just to be clear in the low setting it ran for about 22 hours, however at the end it was putting out only about 15-20 lumen(s). Now as far as run times with alkaline batteries it is my estimation that it would probably run for a shorter time on high and perhaps a longer time on low, this is because alkaline batteries do not handle high current drain as well as NiMH batteries do; since in the low setting there's not that much drain then perhaps high quality alkaline batteries might provide longer run times on low. Overall this flashlight is a bit overrated, however it still provides superior light output and run times when compared to other AA flashlights in local retail stores that cost more. P.S. for the price that I got it is still a great deal. Oh and Thanks BATTERY JUNCTION.COM for rushing it to me.
Pros
* Runs on AA batteries which are the most common and affordable batteries in the world! *It runs great with rechargeable NiMH batteries as well. *It gives you the option of running it on high or low to conserve batteries. *It comes with a holster.
Cons
*Not quite as advertised *High capacity NiMH batteries such as Duracell ion core 2400 mAh are a tight-fit, don't force them in or you might have a hard time getting them out; turn and push them gently in. *Does NOT tail stand :-(
By M
New Mexico Desert
December 13, 2014
Great Value! Does the job it is designed to do.
This was my first Terralux light and I will likely be buying more. Very impressive light for the cost makes it a good value. This light feels sturdy and well made with 2 beam settings. It does not heat up noticeably like some lights which I appreciate. Comes with a sheath, clip, lanyard, and batteries so it has all you need in one package. Good beam shape with a good hotspot and enough spill to light up a room. Not a perfect light, and the 220 lumen claim is not correct, more like 160-190 lumens which is plenty in most situations.
Pros
Good Value Comes with sheath, lanyard, clip and batteries 2 light modes Sturdily built Tail Cap Switch Surprisingly bright Lanyard is attached away from tailcap to not interfere with switch operation Uses easy to find/inexpensive AA batteries Can switch modes without turning light off/on
Cons
Lanyard attachment ring is plastic, its well protected but is not as durable as I would like. When switching modes flashlight goes to next mode regardless, so it does not necessarily start from max brightness each time you turn it on. Does not have a lockout mode for storage. No beam adjustment, beam is set. Cannot tail-stand.
By Roland
Butte, MT USA
November 14, 2014
Great compact flashlight for a great price
High quality construction, looks and works great.
By Dwardo
Toronto, Canada
October 21, 2014
Terralux LightStart 220 Extreme
Nice and bright, very sturdy construction.
By Steve
Texas
October 6, 2014
Great lights !
I bought these for my daughters and son-in-law. Great value for the $$$
By Flashlight buyer
November 15, 2013
solid workhorse
I have two of these and one of the \"300\" lumen TerraLux lights. While the output may be a bit optimistic, they have been utterly reliable. I gave one to my dad as a gift, but the led got very dim, even with new batteries. I contacted TerraLux, sent them the light, and had it back inside of 10 days with a new LED, no questions asked. Great Service when required. Completely pleased with these value lights.
TerraLux lightstar 220
After 2 years I have 3 of the lights, and I have dropped the one I use off my roof and it keeps working! I use my light every Day and so far the only thing I had to replace is the batteries! Great lights! for the money! I do not think you will find a light better then this for $100.00!
good value
good flashlight but the 220 lumen, NO, i would say the lumen is 100 lumen in high mode and i guess 20 in low mode. but good for the price.
By planemech
April 10, 2012
good value
Overall this seems to be a very good unit. I just compared to my Streamlight and 4Sevens AA lights and output seems comparable. LED seems a bit whiter/blue, which actually give appearance of being brighter then my two baseliine units. Either way, i think the price break is the winner. I have canned all my c and d units. The only drawback of the AA, is run times. Everything a trade off based on use.
By light guy
January 15, 2012
definitely not the claimed 220 lumens
My 120 lumen led streamlight scorpion is brighter than this light but terralux is known for overstating lumen levels so I kinda knew that. Definitely a good light for the price. Though on the heavy side, it\'s built tough and will handle a beating.
By Anamouse
January 9, 2012
Comparison to 2 AA LED Maglight
Terralux Lightstar 220 comparison to Maglight AA LED Flashlight The Terralux 220 is similar to the more popular Maglight AA LED Flashlight in many ways. It's about the same size, but slightly shorter, uses the same AA Batteries, has 1 very strong LED, and that's about all. Almost every other thing about the Terralux is different. The Mag is round, the Terralux has angular surfaces, making it rough, & roll resistant The Mag head is more massive where it screws on to the flashlight tube, making it stronger The Mag's on off switch is activated by rotating the flashlight head, the Terralux has a button in the bottom The Mag has no lanyard or hole for attaching one, the Terralux has one attached near the base The Mag is twice as bright as the old incandescent Mag, the Terralux twice as bright as the LED Mag The Mag has multiple settings, the Terralux has 2 settings, bright and about as bright as the Mag LED. The Mag can be stood on it's base to light up a room, the Terralux can't, it's base is not flat The Mag has a smooth and very useable flood area and hotspot, and so does the Terralux The Maglight is super strong, I think I fall on it and not hurt it at all, but where the head screws on the Terralux it's real thin, so I believe it might break if I fell with it in my hand. I'm not sure I'd want to risk carrying it in my back pocket where I might sit on it and break off the head. The Mag is not really bright enough to light up a room well when it's pointed at the ceiling, but the Terralux appears to be TWICE as bright, and lights up a room well. The Mag can't light up a front porch from across the street well enough to spot a cat hiding there, but the Terralux can. I have 3 and 4 D cell 3 watt LED Mag's, and the Terralux 220 compares well to them for brightness. The Mag smoothly slides in and out of my pocket, the Terralux is rough and tends to stick and tear up my pocket. The Mag rolls off any flat surface that is not completely level, the Terralux doesn't, because it's not round. The Mag provides at least 5 hours of strong light on a fresh set of batteries, and the Terralux can too if you use it on low power, (which is just like the Mag on high power), but if you use the higher power, you can burn though them in less than 2 hours. CONCLUSION: The Terralux 220 is a full generation past the AA LED Mag in brightness and sure to impress all your friends. It's so much brighter than anything else that uses AA batteries that their bound to be surprised. Even though I think it's not quite as rugged as a Mag, it's still fairly sturdy, just not bulletproof and a good value at $22 to $29, compared to a Mag at $21. Most of the differences between the Mag and Terralux except the extreme brightness come with plus's and minus's which are personal choices based on an individual user's personal preferences. It's a truly impressive flashlight for one that takes AA batteries, and I think it's an excellent value. NOTE: The Terralux 300 might be "brighter" but I need a bright hot spot, and the 220 has a better hotspot.
By David
December 12, 2011
Excellent Light
I live in an isolated rural area and am always needing check what the dogs are barking at or whatever noise that comes in the night. I\'ve always needed something bright enough to shine a hundred yards or so and still be small enough to operate a firearm with. I was really impressed with the brightness and usefullness of this simple light. Where I usually lost a big light, this one is always with me or by my nightstand. My wife had to get one too.
By Cfdsmokeater
June 2, 2011
Excellent Light!
Have used this light on my fire helmet for over a year now. Adds a little weight, but in combination with my survivor right angle, the weight is nothing compared to lugging around a firebox.
Very Good Poduct
I was a little skeptical when I saw the price and the amount of lumens that this light claims to be. The pros: -very good battery life on low -anantomicly well designed to be operated single handed -having two AA batteries is a plus (can be found practicly anywhere) -high position is not quite 220, on compare to Fenix and Surefire, but gives I would say about close to 180 lumens. Cons, -not 220 L -not many features such other lights I definetely recommend this light, not just for the price but for is simplicity.
By Richard
April 20, 2011
good light for the money
This is a good light for the price I paid for it but it im not sure if it is 220 lumens.
Great light for the money!
Can\'t go wrong with this light.
Q&A
Dana
from New England asked:
October 19, 2014
Will this unit stand up to being weapon mounted on a shotgun? If not, would a TT4, or TT5 be able to? Thank you
1 Answer
The LightStar 220 may work with the right weapon mount, but we do not carry a weapon mount for it. The
TT Series Weapon Mount
, is compatible with the TT-5 and universal picatinny rails.
Customer Service
on October 20, 2014
Pete
from Tucson asked:
May 3, 2014
Does this have several LED bulbs?
1 Answer
The LightStar 220 has a single CREE LED.
Customer Service
on May 5, 2014
TerraLUX / Lightstar Corp. LightStar 220 EXTREME 3W LED Aircraft Grade Aluminum Flashlight 2XAA up to 220 Lumens!
$24.99
&

Free Shipping

On Orders Over $50
In Stock
Top