Welcome back! We saved your shopping cart for you:
View Cart
This Item is Discontinued, however these items are available:
ZTS Mini Multi-Battery Tester (MINI-MBT-R3)
Usually ships the next business day

Battery Junction 30 Day Warranty
Every Order Ships Directly From The United States
Authorized Dealer For All Products Sold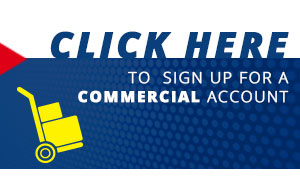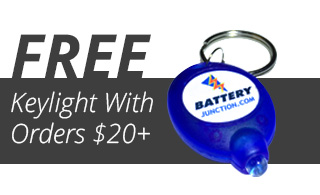 Description
ZTS Mini Multi-Battery Tester (MINI-MBT-R3)
The ZTS Mini Battery Tester™ (MINI-MBT) provides a comprehensive means of testing the state of charge or state of power for more than 15 battery types. This microprocessor-controlled instrument is designed to test popular primary (non-rechargeable) and rechargeable batteries using a patented, high accuracy pulse load test. After a fully automatic test cycle, percentage of remaining battery capacity is indicated on the LED bar display. Battery types are clearly labeled next to appropriate contacts. Negative test lead/probe conveniently stores in seam at side. There are no switches or settings, and test results are easy to understand. Its small size makes it ideal for the gadget bag, toolbox, or home utility drawer.
Features:
Easy to use - no switches or settings
Quickly and easily identify weak or failing batteries
Patented high accuracy Pulse Load Test
Ideal for battery management and cell matching
Made in U.S.A.
Applications:
Battery management
Industrial
Electronics
Safety
Rechargeable
Manufacturing
Service
Government
Security
Utilities
Theater / music
Remotes / wireless
Medical appliances
Military
Office
Scientific
Specifications:
Manufacturer's Part Number: MINI-MBT
Testing capability (battery list):

3.6v Li-Ion rechargeable [RCR123A, 18500, 17650, 18650]
1.2v NiMH/NiCd rechargeable [AA, AAA, C, D]
1.5v alkaline [AA, AAA, C, D, N]
3v lithium cylindrical [CR123, CR2]
9v alkaline & carbon zinc

Runs on: 4x AAA batteries
Display: 5 LEDs - colors green, yellow, red
Pulse Load: magnitude varies according to battery type
Operation: microprocessor-controlled test cycle
Test duration: 2 seconds, varies according to battery type
Contact terminals: solid brass, nickel-plated
Dimensions: 4 x 2.5 x 0.75 inches
Weight: approx. 3 oz. / 85g (without batteries)
UPC: 856777000121
Data Sheet:
Data Sheet, Click here to view or right click and save as to download
Reviews
100% Recommend this product
(
9
of 9 responses)
By Frank
Waterford, Michigan
April 16, 2015
A great battery tester
This is one of the best battery testers I have ever owned. I normally just used a volt meter, but that doesn't give you a true battery condition as it does not apply a load. As soon as I received the ZTS Mini Multi-Battery Tester , I retested my stock of batteries and found batteries that I thought were in good condition that were very low on power, 40% and less. Well I sorted out the bad ones and put the good one away. Its a great tester for Alkaline, NiMH, Lithium, Li-Ion of many different sizes and voltages. The Best Part is its Made In the USA. Thank You Battery Junction.Com for Making this Item available.
Pros
Easy to use Reliable Affordable
By Donald
Belton, TX
March 19, 2015
Worth the extra $$ for reliable results
This is my second MBT, and I regretted selling the first one to a friend. Unlike other cheap testers that are only good for one type of battery and just give good/bad results, this one gives the relative charge rate and makes allowances for the different types of batteries. The scale (every 20%) lets you find the one bad cell in multi-cell lights so only that one needs to be replaced. The mini covers the full range of types of batteries likely to be found in most homes. Spend the money if you've always been frustrated by the cheap testers, you won't regret it.
Pros
Shows relative charge state Multiple battery types
Cons
Long term durability of fixed cord is a concern Some battery types not on mini (are available on larger MBT)
By Dominick
Brooklyn, New York
March 3, 2015
Confusing
This was just what I needed. However the directions are confusing and I really do not know how do charge the different batteries.
Pros
When I finally get it to work it does the job!
Cons
Getting it to work is another story. It is confusing.
By Ed
MA
January 24, 2015
Mini tester
A nice quality product. Makes it easy to check a variety of battery sizes. Simple operation makes it easy to use and you get fast results. I bought the padded pouch to keep it in which fits perfect. The pouch also makes it easy to take it with you if you need to. I like that it runs on AAA's, so it's not going to cost much to keep it operational.
Pros
quality made, easy operation and fast results, size makes to easy to store when not in use as it doesn't take up a lot of space and makes it very portable for travel. good value for the price.
Cons
none really but It has been noted that the LED bar display shows in 20% increments. I don't see this as a deal breaker, do you really need to know that the battery life has 1% or 2 % remaining!
By Bradley
Brooklyn, New York
January 24, 2015
Nice tester
Just got this and so far so good. It is easy to use if a little awkward. You have to press the nub on the battery against the raised nub on the tester and then take the probe attached by wire and press it against the negative side of the battery. This can cause the nub to slip off of the raised nub on the tester. I tested the same battery 6 times. The first test was 80% the second test was 30% the third test was 80% the fourth test was 30% the fifth test was 80% and the sixth test was 80%. I could have been holding the battery wrong for the 30% tests as I know the battery was around 80%.
Pros
Well made compact and portable
Cons
Not so easy to use. A little concerned about the accuracy.
By Richard
Corpus Christi, TX
November 9, 2014
Solid Product
I bought this battery tester three years ago. I've been using it on a regular basis ever since. Simple to use, and the results are easy to understand. The best part about it is that it puts a real load on the battery to test it, giving a "real world" value for how much power the battery contains. It even has separate test sections for rechargeables (NiMH, etc) and for primary alkaline batteries. That matters because the rechargeables read a lower voltage when fully charged, as compared to alkalines. BatteryJunction has several of the ZTS meters for sale. This is the entry level model. Having been very happy with it, there's a good chance I'll be ordering one of its big brothers. Oh, and don't forget to also order the storage pouch. Only a couple of bucks, and the fit is great!
By Timothy
Schleswig, IA
October 5, 2014
Love it!
I ordered this because I was frustrated with the usual $5 testers one finds that don't really test, just guess based on voltage. Several Candlelight Forums members recommended the ZTS testers as the way to go. It was on sale at the time so I jumped at it. And I'm glad I did. It has been invaluable in testing batteries to see how much life is really left in them. I don't use it often, but it is always there when I need it. If you are serious about getting the most out of your batteries, and protecting the equipment they go in, you need a ZTS, and this MINI is a good place to start. And it is made in America, too!
By Rich
Upstate NY
September 15, 2014
Intuitive, easy to use, solidly built
For a long time I've been approximating battery health using an ordinary multimeter, which wasn't doing the trick for a couple of reasons: 1) a standard multimeter does not put the battery under load, so voltage readings using one are not really a good indicator of battery strength; and 2) it's tricky to consistently touch both terminals on a AA or AAA battery with multimeter leads unless you have three hands ;) This battery tester solves both problems in a small and solidly built package. Using it is very simple... all you need to do is touch the positive battery terminal to the appropriate button on the tester, and then touch the attached lead to the negative battery terminal for a couple of seconds. Occasionally a battery will wake up a little after the first reading, and show slightly higher strength in the second or third test. Nonetheless, I've gotten very consistent readings using this tester, and it's made it very easy for me to weed out the dead/dying batteries around the house. My only (minor) criticism is that the readout shows battery strength in blocks of 20%, so I'm not getting highly detailed information. However, I knew this was the case when I brought it, and this UI is more than sufficient for the intended purpose.
By Paul
Oregon
September 6, 2014
Great Tester
Very easy to use and a great asset to maintain batteries.
Q&A
Ed
from MA asked:
January 14, 2015
Will the ZTS Mini test AA and AAA lithium batteries?
1 Answer
Yes, the ZTA battery tester is compatible with Lithium AA and AAA batteries.
Customer Service
on January 15, 2015
Bright Buys
$7.43

(145 Reviews)

Options Available

Free Shipping Over $50!

$21.50

(15 Reviews)

Free Shipping Over $50!
ZTS Mini Multi-Battery Tester (MINI-MBT-R3)
$36.00
&

Free Shipping

On Orders Over $50
Out of Stock
Top